The 2009 Great Northern Brass Arts Festival - Preview
31-Aug-2009
The second half of the contesting year kicks off in Manchester this weekend with the 2009 Great Northern Brass Arts Festival at Bridgewater Hall.
---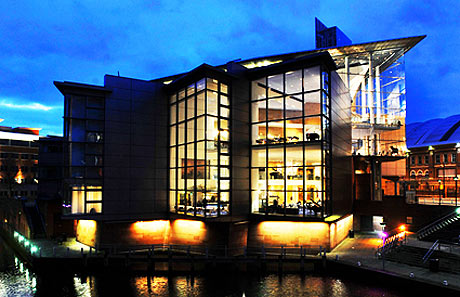 With just a week before the British Open takes place at Symphony Hall in Birmingham, the curtain raiser to the second half of the contesting year takes place in Manchester this weekend, with the Great Northern Brass Arts Festival.
Bun fight

The Festival has grown in substance and popularity at Bridgewater Hall thanks to some neat target marketing from Festival Director Philip Biggs, and the desire of a number of top rated bands to give themselves a bit of a dust down before the serious bun fight for glory in Brum.
This year there is a repeat trio of Gala Concert bands from twelve months ago, with the current British Open champion, Foden's under the direction of Garry Cutt, the reigning National Champions, Black Dyke directed by Nicholas Childs and perhaps most interestingly of all, Brighouse & Rastrick under the command of David King.
High profile

This high profile threesome will provide the musical climax of what promises to be a long but rewarding day of listening. The Gala Concert starts on the stroke of 7.30pm (although it does tend to go on a bit), whilst another fancied Open contender, Leyland, directed by Jason Katsikaris will provide a tasty tea time aperitif at 4.15pm.
Although the event isn't a true indicator of forthcoming contesting form (Fodens were pretty average last year but went on to take the Open in sparkling style) there is a hidden delight in weighing up the perceived strengths and weaknesses of four of the most fancied runners come Saturday week.
---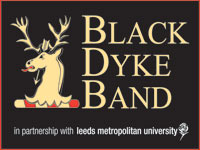 Black Dyke

Black Dyke has just returned from a whistle stop tour of Australia, where they showed our Antipodean friends that it isn't just the English cricket team that is able to perform well over a gruelling test series.
The band has chosen a fairly lightweight programme, with a diverse selection of music that includes the now obligatory bit of PLC fizz, Mozart and Respighi as well two fine soloists in David Thornton and Alex Kerwin.
---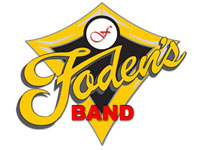 Fodens

Foden's meanwhile has been preparing in earnest closer to home (although a number of the players enjoyed their annual trip to Armagh of late).
With a couple of new Summer signings in the ranks, they will be keen to flex their muscles with a programme that will revive memories of the 1979 British Open with 'Le Carnaval Romain', as well as contributions from the pens of Robert Redhead, Rimsky-Korsakov and JJ Richards. Their featured soloist is trombonist John Barber.
---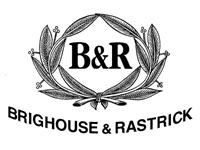 Brighouse & Rastrick

Those keen to see if the chemistry of David King and Brighouse & Rastrick will produce a touch of magic should also be in for something of a treat, as the lads from West Riding opt for a bit of Kabalevsky, as well as a touch of the lachrymose in Turrin's 'Hymn to Diana' and a timely reminder of the talents of Goff Richards with his 'Silver Mountain'.
Guest euphonium star Steve Walsh will make his debut as their featured soloist.
---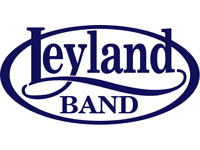 Leyland

Before all that, Leyland will showcase their talents with an interesting programme, including a dry run of 'Titan's Progress', the test piece for this year's British Open.
What shape the band will be in after a testing set that includes welcome opportunities to hear two compositions from the pen of the talented Simon Dobson (including his thoroughly emotional 'Penlee') as well works from William Himes, Philip Sparke and Nigel Hess, will also be noted.
The two featured soloists from the band are baritone star Katrina Marzella and Sarah Burn on percussion and the talented flugel player Zoe Hancock, from the St Dennis Band, who thrilled so many people with her playing on the National Youth Band course this year.
---
Tempting

If that is not tempting enough to get you up to Manchester, then the day will start at 10.30am with a Foyer Concert featuring the North Central Divisional S.A. Band and the 2nd Rossendale Scout Group Band.
Following that comes a selection of music from the talented performers of Scherzo Brass (who made a fine impression last year) with two spots at 11.30am and 1.30pm, whilst any thoughts of a quiet afternoon nap will be dispelled by the enthusiasm and vibrant playing of the National Children's Band of Great Britain at 2.15pm with featured soloist David Thornton.
Youthful

If that doesn't get you revived then another youthful dose of talent comes in the form of Lee Rigg and his tremendous youngsters of Wardle Junior Band, Smithy Bridge and Littleborough & St James Junior School Bands at 3.15pm.

John Manes is the welcoming compere as always, and there should be something for just about everyone to enjoy, even if by the end of it, you may well need a week to recover.
Tickets are reported to be going very well indeed, but if you fancy the day, then you should contact the Bridgewater Hall Box Office – telephone: 0161 950 0000 or go to www.bridgewater-hall.co.uk