Gizmos & Gadgets - August
13-Aug-2009
4BR looks at some of the must have deals around for August...
---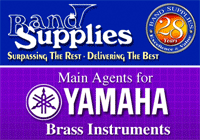 Band Supplies Vouchers
As part of their 30th birthday celebrations, Band Supplies has teamed up with Besson Musical Instruments for this cracking deal.
The xtra voucher discount scheme means that Band Supplies will give their customers extra value for money when they purchase a Besson instrument from them.
The vouchers are available from the websites of the British Federation of Brass Bands ( www.bfbb.co.uk ) and the Scottish Brass Band Association ( www.sbba.org.uk )
All you have to do is present the voucher at either the Band Supplies store in Glasgow or Leeds and if the item is in stock then Bobs your uncle.
Neat idea that…
Find out more:
www.bandsupplies.co.uk
---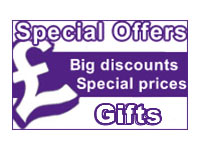 Back to School deals
It's back to school before too long (not soon enough for a number of harassed parents we are sure), and if your off spring has indicated a desire to learn a brass instrument come September then you may need to invest some hard earned dosh.
Instead of forking out the GDP of a small African republic on an instrument they may not want to play after a month or so, why not take up this lever little offer from John Packer.
They have a large stock of ex demo student instruments that are on offer at very cheap prices. They are all in good working order, cosmetically tidy and are either low mileage or have no miles on the clock at all (factory seconds or those which have experienced transit damage and been refurbished).
All come with a 12 month mechanical guarentee too.
Not bad eh, but you cannot lie about your age to get a new instrument for your band's 46 year old new cornet signing…
Find out more:
http://www.johnpacker.co.uk/
---
Stagg Music Light
Price: £12.43 (inc VAT)
Just the thing for those long dark nights when the electricity company threatens to cut off your bandroom supply because of unpaid quarterly bills.
Stagg have been making great little gadgets such as these for yonks and this little beauty is cheap, cheerful and works a treat.
It does work off the mains, but even if all 25 players are using them, it should make the 'lecky' bill a bit cheaper than Blackpool's 'Golden Mile'.
Clamps onto the stand with locking screws and has an on/off switch too.
Neat and a touch spooky too.
Find out more:
http://www.normans.co.uk/p-1421-stagg-mus-l230-music-stand-light.aspx
---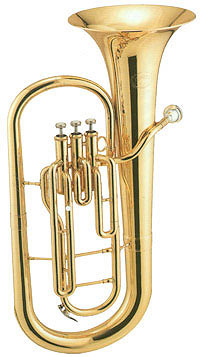 Jupiter JBR - 462L Baritone Horn
Price: £599.00 (inc VAT)
Jupiter are a bit like Skoda cars – great little bits of kit that have been improving their build quality and image over the last few years, so now you don't try and hide the badge when you are seen using them in public.
They also make great student models too –and this baritone is an ideal bit of pipe work for the budding Katrina Marzella out there.

It has a 13.mm (0.512") bore and 242mm (9.5") yellow brass upright bell, with nickel plated valves.

A good quality lacquer finish makes it look the part and it all comes with a proper case, mouthpiece, valve oil, cloth and instructions on how to loo after it properly.
All that and at a price that makes sense.
Wonder if they make cars too….
Find out more:
http://www.woodwindandbrass.co.uk/acatalog/winter_musical_sale.html
---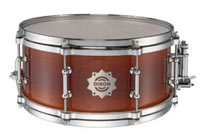 Dixon Chris Brady Snare Drum
Price: £265.00 (inc VAT)
If you need a snare drum then the name Dixon Chris Brady is the one to look out for.
This 13 x 6" gem is made of 9ply Australian Rose Gum Hardwood for the shell with a natural burst lacquer, which makes it, look the part.

That offers a very affordable alternative to the denser woods such as ash or jarrah and leaves the lighter (cheaper) options such as walnut, cherry or birch in the shade.
Accurately cut and put together it offers a high quality piece of equipment to the budding Buddy Rich – and makes the drum roll to the National Anthem all that more impressive…

Find out more:
http://www.ev-entz.co.uk/