4BR Band under the spotlight - Hepworth (Cookson Homes)
9-Aug-2009
4BR puts one of the form bands of 2009 under the spotlight to see what the rest of the season may hold in store
---
Band: Hepworth (Cookson Homes) Band
Website: http://www.hepworthband.com/index.html
Region: Yorkshire
Major Honours:
Grand Shield Winners: 2005
Scottish Open Champions: 2004
Senior Cup Winners: 1959; 1972; 1979
Saddleworth Whit Friday Champions: 2004
---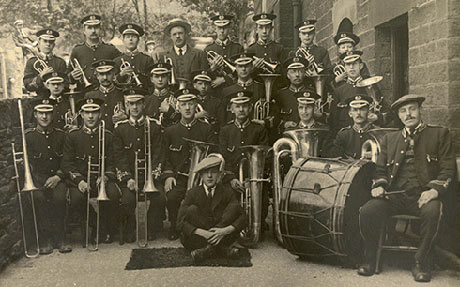 A local band for local people: Hepworth start out on the road to success

Band History:
The picturesque village of Hepworth is situated on the edge of the Peak District National Park, in West Yorkshire.
The band was formed in 1882 and in its early years survived through a combination of local contesting success and the dedicated work of a succession of local and professional conductors.
National success however was a long way off and it was not until the late 1950s that the band begun to make a name for itself outside its county boundaries.
National impression

The band made their first national impression by winning the Senior Cup in 1959 under the leadership of George Kaye, who led the band until 1976 – a period which also included another Senior Cup victory in 1972 and success at the 50th Holmfirth Contest in his last conducting appearance.
In 1979, under the baton of Peter Wadsworth the Senior Cup was won for a third time, whilst the band released its first commercial recording in the same year.
Hepworth's centenary saw a further LP release, and although contesting success was sporadic, in 1984 they qualified for the Second Section National Finals, coming 6th under the direction of Alan Jenkins.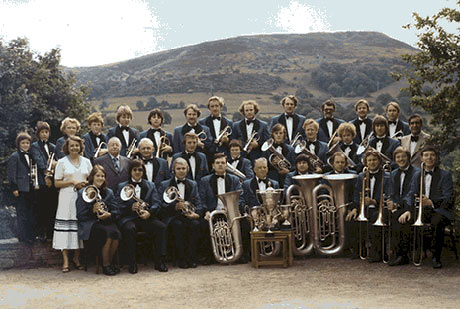 The hills are alive... with the sound of Hepworth in 1978

Downturn

Despite gaining Championship status, the 1980s saw a downturn in fortunes and subsequent relegation, but the appointment of former Black Dyke trombonist Norman Law in 1990 saw the start of a contesting renaissance that has continued to this day.
Victories came at both local and national level with promotion back to the Championship Section in 1999.
Herald

This made way for the appointment of Mark Bentham in 2001 which heralded the start of Hepworth's most successful contesting period in its history, culminating in wins at the Scottish Open Championships in 2004, and victory at the Grand Shield in 2005 as well as coming runner up at the 2007 English Nationals.
The band's financial future has been secured with sponsorship from house builders, Persimmon and latterly Cookson Homes, whilst further CD releases have been well received by critics and supporters alike.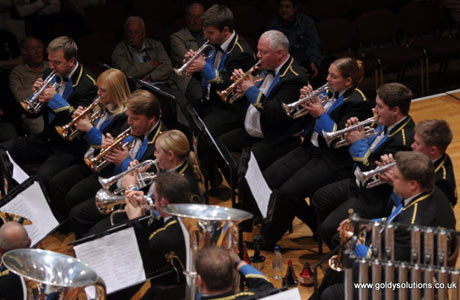 2009 success - Hepworth claim a podium finish at the English Nationals
Picture: Ian Clowes

Further success

The 125th anniversary of the band in 2007 coincided with further success, with qualification to the National Finals in London for the first time.
In recent years the departure of Mark Bentham has led the band to work with a number of highly regarded professional conductors, and in 2009 Hepworth secured its second qualification to the Royal Albert Hall, as well as their second runner up placing at the English National Championships and coming close to winning the Butlins Mineworkers title.
---
Statistics:

Current 4BR Ranking: 12
2008 Contesting Record:
Yorkshire Regional Championship: 9th
All England Masters: 21st
English Nationals: 6th
British Open: 9th
National Finals: DNC
2008 Prize Money won: £1,600 approx
2009 Contesting Record:
Butlins Mineworkers Championship: 2nd
Yorkshire Regional Championship: 2nd
English Nationals: 2nd

2009 Prize Money won: £10,300
---
4BR Eight Year Ranking Progress: (World of Brass/4BR Ranking to August 2009)


When the 4BR rankings first started in 2001, Hepworth languished in 65th place in the rankings. However, their rise over the next couple of years was dramatic - up to 48th the following year and then to 23rd by the end of 2003.

Further contesting success mean rises to 15th and 14th in the following seasons, before a slight backward step as they ended 2006 in 20th spot.

Another return to form in 2007 saw them move up to a high of 14th by the end of the year, before another slight reverse move to 18th at the end of 2008.

2009 has seen the band hit top form, and they currently occupy their highest ever ranking position of 12th - with perhaps even higher to come.
---
Personnel: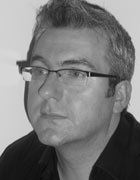 Professional Conductor: Ian Porthouse
Ian was born in Cumbria into a family of musicians. He soon joined the Flimby Saxhorn Silver Band on 3rd cornet where his father was principal cornet and within five years he would take over on the end chair himself.
Ian became a founder member of the Cumbria Youth Brass Band under Richard Evans, who was to have a big impact on his musical career, and at 16, became the leader of the National Youth Brass Band of Great Britain, leading the band for three years.
Richard Evans invited Ian to join the Leyland Vehicles Band in 1984 and within 6 months was the new principal cornet at the age of 17. He went on to play with the Desford Colliery Band and appeared as guest soloist with the Royal Liverpool Philharmonic Orchestra on a TV soundtrack- Yorkshire Glory.

After living in New Zealand for a year, Ian returned to the UK and became principal cornet with the Black Dyke Mills Band, appearing as a soloist with them at Carnegie Hall in New York.
Ian was principal cornet with the Yorkshire Building Society Band, before becoming, in 1998, Musical Director of the newly formed Pennine Brass, taking them from the 2nd section to the championship in 2 years. At this time he was also principal cornet of with the Williams Fairey Band.
Ian is Director of Brass Band Studies at Birmingham Conservatoire, tutor to the National Youth Brass Band and is Musical Director with Tredegar Town Band.
Ian is married to Leanne, and they have a fine young cornet playing son called Harry James Porthouse.
Current Players:

Principal Cornet: Nicholas Payne
Cornets: Matthew Gledhill; Claire Taylor; David Horan; Helen Marcroft; Grenville Moore; Claire Hudson; Richard Carradus; Matthew Shaw; Jonathan Kenyon
Soprano: Mark Smedley
Flugel: Natalie Beer
Solo Horn: Rebecca Landon
Horns: Ben Tubb; Simon Thewlis; David Clegg
Solo Euphonium: James Fieldhouse
2nd Euphonium: Tom Buckley
Solo Baritone: Carole Crompton
2nd Baritone: Steve Hopwood
Solo Trombone: Yvonne Embury
2nd Trombone: Philip Bailey
Bass Trombone: Graham Starr
Eb Bass: Simon Moffat; Tony Whittingham
Bb Bass: Andrew Lincol; Mike Everett
Percussion: Tim Sidwell; Carol Stevens; Helen Giddings
---
2009 Aims and objectives: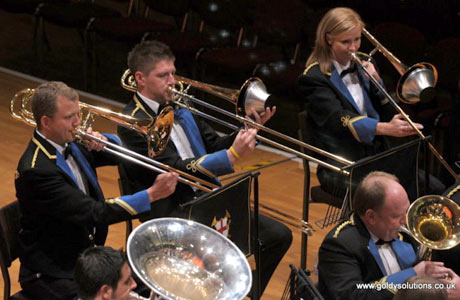 Troms to the fore - or three? Hepworths trom section at the English Nationals
Picture: Ian Clowes
Contesting front:

A band spokesperson told 4BR: "Our aims are fairly straightforward really - to compete at the major championships in the banding calendar with the objective of finishing in the frame at any contest we take part in.
"Our performance at the Butlins Mineworkers Festival, seemed to set us up for the rest of the year, and our results so far have demonstrated the bands ability to perform consistently well at the highest level.
"It would be good to go one further and take a major title, but we'll be satisfied come the end of the year if the run of 2nd places continues at the Open and the National Finals!"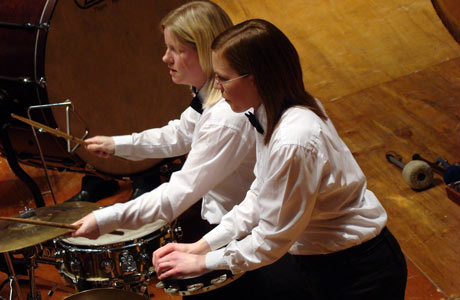 Teamwork counts: Hepworth's perc team have done their bit during the 2009 season

Non contesting front:
"Our aim is to try and raise the profile of the band by securing invitations to established music and arts festivals. It would be good to see bands such as Hepworth performing at the Great Northern Arts Festival and the RNCM Festival of Brass.
"We've recently secured funding through the South Pennines Rural Development Programme for England to commission a new work by Kenneth Downie and local artists that will reflect our cultural as well as geographical heritage in an innovative way.
"We've also secured funding through the National Lottery to stage a series of concerts across the district. The bands local identity is important and we're keen to maintain our role within the local community."
---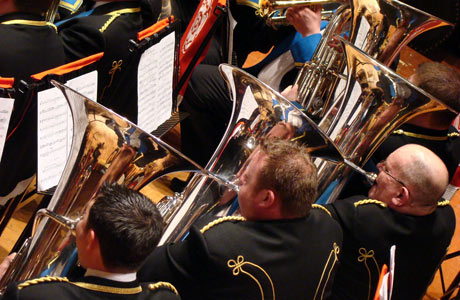 Bass led foundation: Hepworth's big lads can lead the way for the rest of the season
4BR Predictions:
Hepworth is a band that can make even more of a contesting impression in the remaining months of the 2009 season than they have done so far this year.
Ian Porthouse has managed to reign in their tendency to over compensate for their lack of big sound by upping the volume control button – a move that has seen them start to produce a much more balanced ensemble tone, especially at the higher dynamic markings.
That was certainly in evidence at Butlins, Bradford and Preston, where their technical strengths were enhanced by a well rounded sound that is built on an impressive bass led foundation. They sounded very classy indeed at all three contests.
They are still prone to the odd moment or two when they simply try too hard to impress – something they will have to be careful about at the British Open in particular, where tonal harshness can be a liability, but they have an impressive array of principal players and a solid looking backup of section performers.
A top ten finish at Birmingham is well within their grasp – and if they really hit form a top six or better won't be a surprise.
As for London?
Ian Porthouse will be missing there, but if they have secured a good result at the Open the confidence should be more than high enough to see them feature once again – as long as they don't forget that they sound a class act when they play within their dynamic limits.
No Brass in Concert appearance to round off the year, but that may not be too bad a thing – an invite for 2010 should be on the doormat for next year if they can round off 2009 by maintaining that highly impressive season long form.