Gizmos & Gadgets - July
17-Jul-2009
4BR looks at some of the must have deals around for July...
---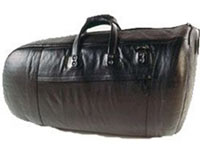 Vincent Bach HLBL130 Eb Tuba Gigbag
Price: £178.50 (inc VAT)
For all those big lads with big broad backs, who just need a bit of extra help to lug their leviathan instruments around with them from practice to practice.
This Eb tuba gigbag (great how players now like to be seen performing at gigs rather than mere jobs) is just the ticket.
Made either from good quality black fabric or leather for those with a few extra bob (or a fetish for that sort of thing) it has all the padding usually found on a Sumo wrestler but still weighs less than a Geisha girl in a bikini.
Can't really ask for anything more….

http://www.normans.co.uk/p-194-vincent-bach-hlbl130-eb-tuba-gigbag.aspx
---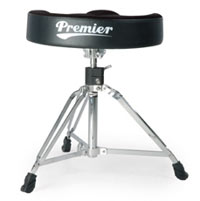 Premier Percussion 6012-SC Drum Stool/Throne.
Price: £79.95 (inc VAT)
Now we all know drum players are a very peculiar brand of musician, but only they can get to play on a throne.
Yep. This Premier drum throne (it's a stool to the rest of us mere mortals) makes sure the shedbuilders backside is comfortably ensconced on a resilient piece of upholstery and metal.
Functional, portable and adjustable, it is the ideal repository for the bums of players the sizes of the Pussycat Dolls to ZZ Top.
It won't make them play any quieter though…

http://www.ev-entz.co.uk/
---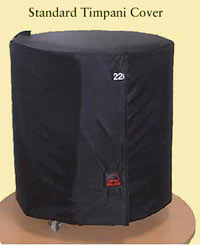 Timpani covers
Price: Various prices

Your band has just saved up for years to help your percussion section out. Fund raising, lottery grant applications, handouts…
You finally get your hands on a set of bespoke timpani only for them to be carried like bags of coal by players from concert to contest – dumped in the back of the band bus like a murderer's dead body.

Within weeks they have become more dented than a 1972 Ford Cortina driven by Stevie Wonder.
Therefore, before you part with the cash, make sure that you get the right covers to ensure these copper treasurers are kept in good nick.
These covers are fully padded to protect the head and strut work, with Velcro fastenings and helpful little labels on the side to show the hod carriers, which cover fits on which timp.
Priceless...
http://www.bandsupplies.co.uk/StockItems.asp?SubCategory=96
---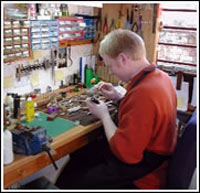 Instrument repair service
Prices: Vary
Once you have bought your brand new instrument, not many give its maintainence a second thought until some years later some part either falls off, gets gunged up or gets stuck fast – usually just before you go on stage to play at the most important contest of the year.
Buy an instrument from John Packer and you will know it has been carefully checked and adjusted to its best playing condition before it reaches your hands, but if anything does go wrong, then they also provide a bespoke repair service too.
They also operate an appointment system for servicing work so you can get your instrument to them and back in time for you to be sure it is in optimum working order for that all important contest appearance.
Makes sense and it may save you expense and potential red faced embarresment too…
http://www.johnpacker.co.uk/repairs-28/
---
'Pay as you Play' rental plan
Given that investing in a musical instrument can be an expensive business (just think how much it will cost if little Sebastian comes homes from school wanting to be the next Les Neish instead of Wayne Rooney) then a good rental plan makes sense.
This 'Pay as you Play' Scheme comes from those helpful people at Dennis Todd, and covers just about all possible choices that could be made by a wide eyed child.
All you have to do is contact them, find out how long your precious child will stick it and how much it will cost, and then leave the rest up to them.
Based over 24 months, but with the option to hand it back after just the 2 with no added payments.
Everything from cornets to tubas – from £15.00 a month upwards.
Beats trying to sell an unwanted Bb bass at a Car Boot Sale….