2009 Black Dyke Brass Festival - Heritage Symposium
16-May-2009
4BR looks forward to the Black Dyke Brass Festival which takes place later this month, with its focus on 'Partnering the Past and Fostering the Future'.
---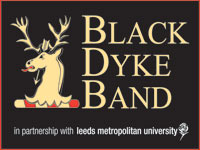 The 2009 Black Dyke Brass Festival will take place from Friday 29th May – Sunday 31st May at Leeds Metropolitan University and Leeds Town Hall
The Festival aims to pass on some of the band's hard-won core values to future generations, to place new music alongside established repertoire, and to counterpoint some stars of the future with legends of the past and present.
Start

This year's Festival marks the start of the band's five-year commissioning policy, which will culminate in 2014 with the premiere of a substantial new score by leading international composer James McMillan.
The Festival starts with an on-line lecture recital entitled 'History of Brass Bands' as Dr Nicholas Childs gives an illustrated overview of Black Dyke's 155-year history, beginning with rare music taken from John Foster's 1855 octet books, through to 'Golden Period' of banding repertoire from the pens of Elgar, Holst and Ireland.
The band's lecture will be available as a worldwide educational resource on the Black Dyke website during and after the weekend as well as through a link on the 4Barsrest.com website.
Fostering the future

With the aim of also 'fostering the future', there will be a young composer's workshop led by Paul Hamlyn Award winner Emily Howard, and a combined performance featuring Black Dyke in concert with the 60 young musicians of the Yorkshire Youth Brass Band.
Meanwhile, the British Trombone Society have accepted an invitation to participate in the Lower Brass Focus, when it is anticipated that 120 local players will join a sequence of daytime workshops, where new music from the likes of Peter Graham and Philip Harper will feature prominently.
Dr Nicholas Childs told 4BR: "The Black Dyke Band stands at the centre of a worldwide culture, ranging from Australasia to Scandinavia and North America. Thanks to its wide legacy of recording and an increasing amount of internet performance, brass players around the globe regard its activities as a musical high-water mark, and we believe that by supporting its continuing activities, the social and musical values of the United Kingdom are equally well served."
General enquiries:
All general enquiries about the Festival should be directed to:
Alison Childs, Festival Administrator
Alison@doyenmobile.com
07802 771735
Agenda: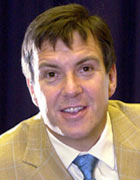 Friday, 29th May - 7.30 pm
Gandhi Hall
Leeds Metropolitan University
History of Brass Bands - The Golden Period
Inaugural Lecture: Professor Nicholas J. Childs
Free Admission
The repertoire played by bands has altered radically over many years. However, commissioning bodies have always been governed by a desire to attract the leading mainstream composers of the day to write original material for the medium.
The so-called 'Golden Period', spanning the period between the Great Depression and the Second World War, encapsulates this ambition at its most successful.

A sequence of seminal works, by John Ireland, Gustav Holst, Herbert Howells, and Sir Edward Elgar revitalised the repertoire and placed amateur musicians in a place of honour within the British musical establishment.
In an illustrated lecture, Prof. Nicholas Childs and the Black Dyke Band place this music in its wider context, from the production of the first original band compositions in 1913 up until the death of Elgar in 1934.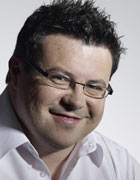 Saturday 30th May
Lower Brass Spotlight
Led by David Thornton & Joseph Cook
Gandhi Hall
Leeds Metropolitan University
Admission: £5.00 donation
Saturday 30th May will see the Black Dyke Band Brass Festival welcome all Tuba, Euphonium and Baritone players to a Spotlight Event. Those who attended last year's successful event enjoyed massed ensemble sessions involving over 60 players and a recital from Black Dyke soloists David Thornton and Joe Cook.
This year's festival has a focus on 'Heritage' and the festival is pleased to welcome some special guests. Charley Brighton will be on hand to display and talk about his fantastic collection of vintage euphoniums.
Also, participants will have the chance to meet a team of Black Dyke legends including Geoff Whitham and John Clough who will be on hand to chat to and answer questions throughout the afternoon. This event also offers a series of sessions including chamber music skills, performance techniques and general tips to improve low brass playing.
The event includes sessions which are aimed at players of any age or standard to participate or simply observe
· led by Black Dyke soloists David Thornton and Joe Cook, and assisted by the Black Dyke Low Brass section – a team which boasts over 80 years of Black Dyke experience between them!
· intended to inspire and stimulate players through practical classes on key skills used at contests and during concerts (including playing in the section and how to cope with nerves)

· slightly different to last year – as well as a massed session, we will be splitting the participants into smaller ensembles, rehearsing separately and led by members of Black Dyke. The day will culminate with a performance from each group.
· followed by a Gala evening performance by Black Dyke Band, the programme will include Peter Graham's Harrison's Dream, Philip Wilby's Euphonium Concerto (soloist: David Thornton) and a world premiere by Philip Harper. Tickets are £10 and available from Leeds Town Hall Box Office Tel 0113 224 3801 (but free entry to Spotlight participants!)
· Held at Leeds Metropolitan University - Headingley Campus (LS6 3QS), James Graham Building, Ghandi Hall.
Admission £5 Donation
David Thornton commented to 4BR: "I was delighted by the success of last year's event and I think we have an even better day this time around. I'm particularly looking forward to the Q&A session with the Legends – John Clough and Geoff Whitham have some amazing stories about the band!"
To Register:
Anyone interested in attending should contact David Thornton on thorntoneuph@hotmail.com or 07702 344 468 – giving contact details, playing details (including name of band, section of band, position played, any grades taken) and also which clef you are most comfortable reading.
Schedule
11.30: Registration
12.00: Warm-up and 'building playing techniques'
12.45: Chamber music sessions (Participants will be split into small groups and rehearse music for tuba/euphonium/baritone ensemble led by members of Black Dyke)
13.45: Celebrity Recital (David Thornton and Joe Cook will perform music featuring electronics)
14.45: Coffee break – and a chance to view a fantastic collection of vintage instruments presented by Charley Brighton in the Jubilee Room
15.00: In Conversation with Black Dyke Legends – Nick Childs leads an informal Q&A session with legends including John Clough, Geoffrey Whitham and Derek Jackson.
15.30: Performance Session for Chamber Music Groups
16.00: Massed Finale to Tuba/Euphonium/Baritone Spotlight
16.30: Charley Brighton and his vintage euphonium collection in the Jubilee Room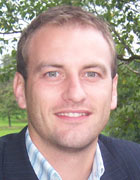 Saturday 30th May
Gala Concert
Black Dyke Band
Conductors: Dr Nicholas Childs, Professor Philip Wilby, Professor Peter Graham
Gandhi Hall
Leeds Metropolitan University
Admission: £10.00
18.45: Pre concert talk with Philip Wilby, Peter Graham, Paul Lovatt-Cooper and Philip Harper
19.30: Performance to include Black Dyke performing live to film of Paul Lovatt-Cooper's 'Immortal' and 'Rubbing Shoulders with Champions'. The world premiere of of Phiip Harper's 'Willow Pattern' and performances of Philip Wilby's 'Euphonium Concerto' and Peter Graham's 'Harrison's Dream'.
Tickets available from Leeds Town Hall Box Office: 0113 224 3801
Sunday 31st May
British Trombone Society Workshop
Albert Room
Leeds Town Hall
Admission: £5.00 donation – free to BTS members

Within the Festival the BTS will hold a massed blow, composer's collective and workshop and an opportunity to visit trade stands.

Registration takes place at 10.30am at the Albert Room in Leeds Town Hall in the centre of Leeds. A warm up will take place at 10.45 led by Brett Baker Chairman of the BTS and then at 11am Bob Hughes President of the BTS will rehearse the ensemble on two pieces to be played in the afternoon concert with Black Dyke Band at 3pm.

At 12.45pm trombonists will have an opportunity to listen to a composer's collective involving the playing of new trombone works including pieces that were composed especially for the 2008 BTS composer's competition, as well as guest soloists performing new pieces for trombone the Black Dyke Trombone Quartet will also perform.

There will then be a further opportunity for a rehearsal of the trombone choir before the concert at 3pm.

Enquiries
The concert is free of charge to any BTS members as is the workshop in the morning.

For any enquiries re Trombone Workshop please contact Brett Baker: brett.trombone@googlemail.com
or on: 0777 320 1736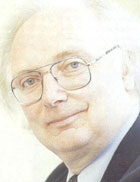 Composers' Collective
On Sunday May 31st, there will be a presentation and informal recording of new compositions for brass instruments.

Composers Philip Wilby and Emily Howard will be on hand to offer advice.
The music has been chosen from the British Trombone Society's recent composers competition, the junior department of the Royal Northern College of Music, and the Yorkshire Youth Brass Band. Performers include Stephen Sykes (Winner of the Radio 2 Brass Musician 2009), and The Black Dyke Trombone quartet and friends.
The session will be held in the Albert Room at Leeds Town Hall and begins at 12.45pm.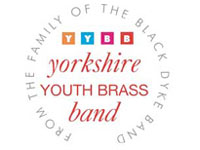 Sunday 31st May
Gala Concert
Black Dyke Band
Conductors: Dr Nicholas Childs, Professor Philip Wilby
Leeds Town Hall
Admission: £14.00; £12.00; £10.00; £8.00; £7.00
Leeds Town Hall Box Office: 0113 224 3801
Black Dyke in concert with special guests, the Yorkshire Youth Brass Band.
A Grand Finale to the Festival will take place with well over 200 musicians from Delph, Hebden Bridge and Wardle Bands, performing Tchaikovsky's '1812' Overture.
Performances of Paul Lovatt-Cooper's 'Solar Eclipse', Wilby's 'Breathless Alleluia' and Graham's 'Montage' will also take place.