2009 European Brass Band Championships - Gallery: Set Work
1-May-2009
Selection of postcard pictures from this year's European Championships Set Work
---
Photos by Ian Clowes, Goldy Solutions. Go to www.goldysolutions.co.uk
Live Comments by Iwan Fox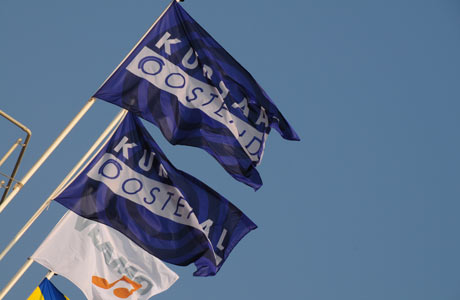 Time: 1600hrs
The flags are unfurled at the Kursaal Hall
Time: 1700hrs
1. Brass Band Treize Etoiles (Switzerland)
Conductor: James Gourlay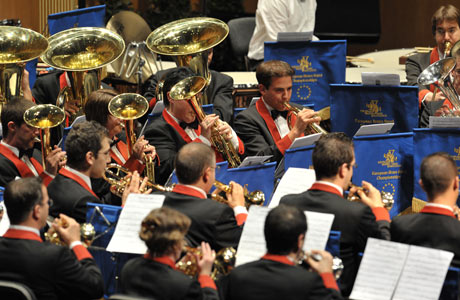 " This is controlled playing of a high class"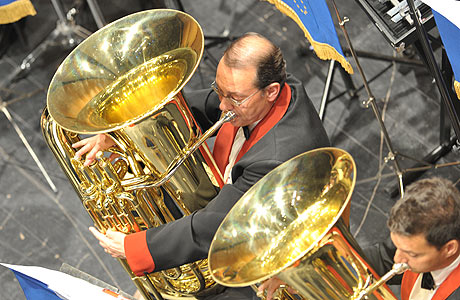 "Great build and stamina in reserve"
Time: 1725hrs
2. Brass Band Aeolus (France)
Conductor: Bastien Stil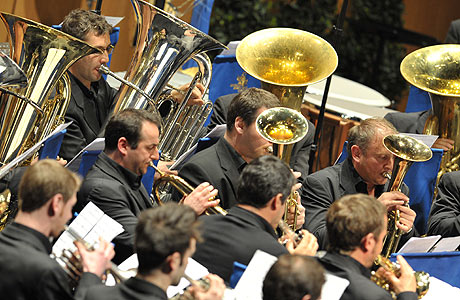 "....the return for home is all bells and whistles"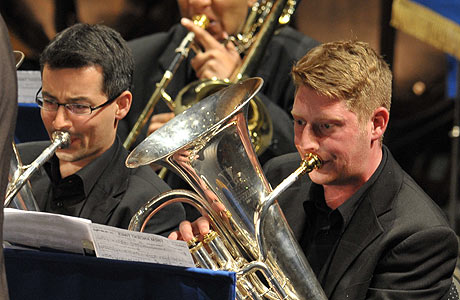 "....lots to admire in the approach"
Time: 1750hrs
3. Grimethorpe Colliery Band (England)
Conductor: Allan Withington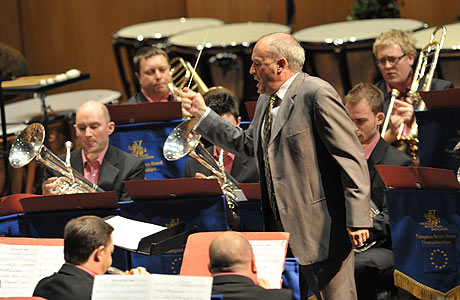 "Red blooded stuff in the Estamppie"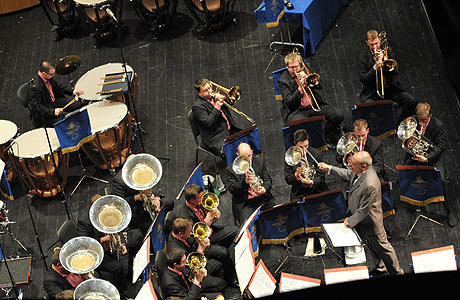 " Hard to think of a more exciting performance...."
Time: 1820hrs
4. Tredegar Band (Wales)
Conductor: Ian Porthouse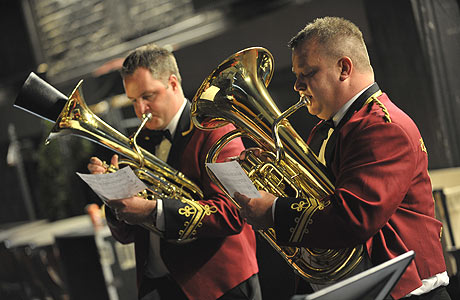 " Super start has real atmosphere and sense of distance"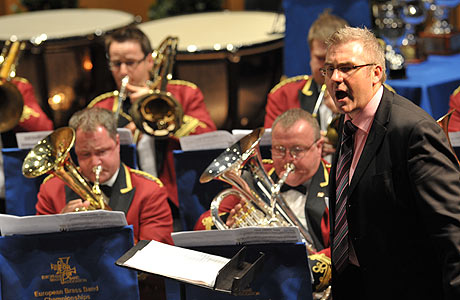 "There is so much in reserve and the sop tops it all off brilliantly."
Time: 1850hrs
5. Lyngby-Taarbaek Brass Band (Denmark)
Conductor: Christian Schmiedescamp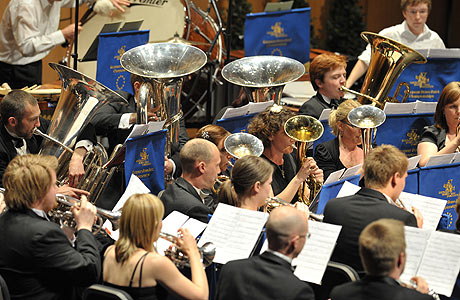 "The Sax section has its moments and lyrical lines"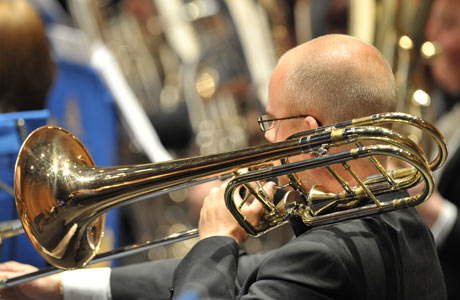 " There is volume a plenty..."
Time: 1930hrs
6. Whitburn (Scotland)
Conductor: Russell Gray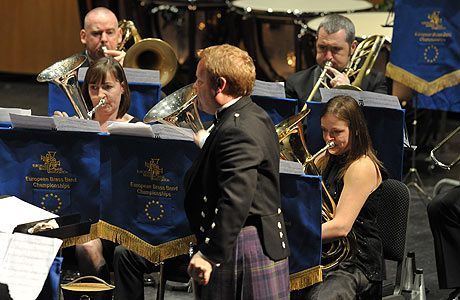 "Euph is top notch and shows class in Sax interlude"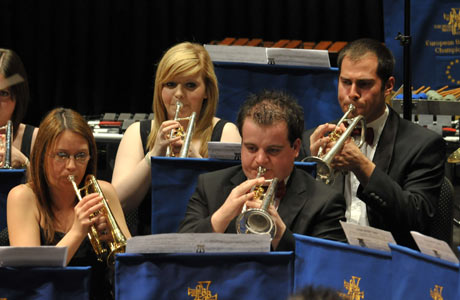 " Reprise is well handled, lots to admire in the stylish approach"
Time: 2000hrs
7. Eikanger-Bjorkvik Musikklag (Norway)
Conductor: Bjarte Engeset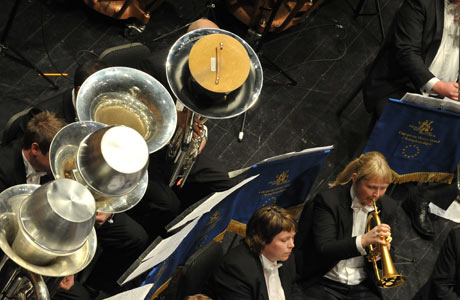 " This is absolute class in execution - so much control, detail and style."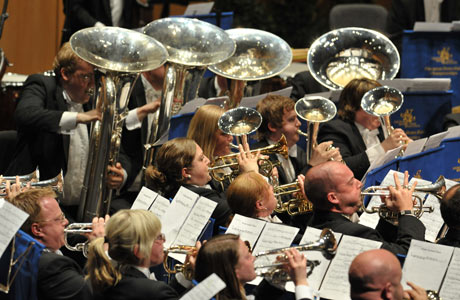 "...triumphant and resounding ending"
Time: 2025hrs
8.Cory Band (Wales)
Conductor: Dr Robert Childs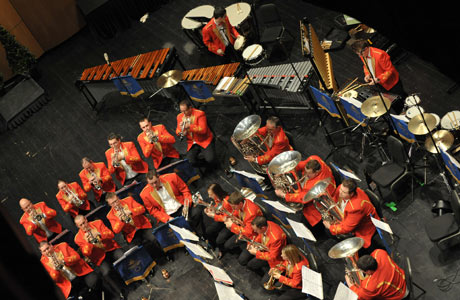 " Estampie is tour de force stuff ..."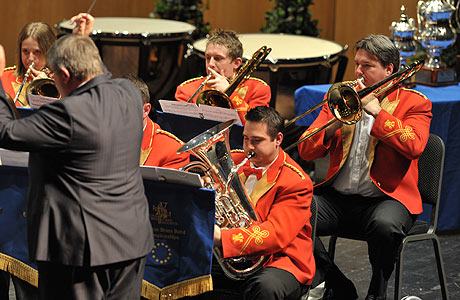 " Reprise sees the gear change to overdrive"
Time: 2050hrs
9. Brass Band Oberoestereich (Austria)
Conductor: Hannes Buchegger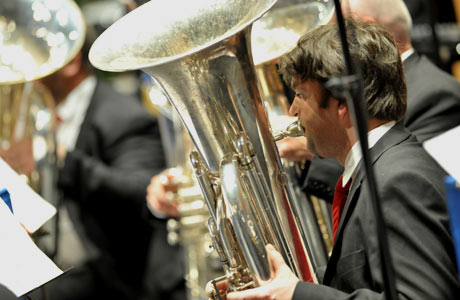 "... a finely wrought musical picture"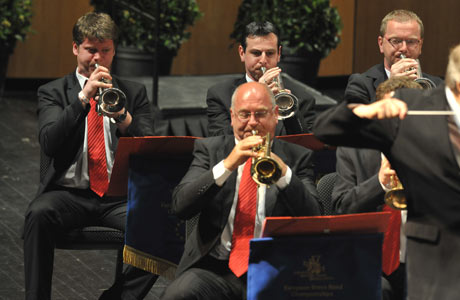 "Sop in the Estampie section is awesome"
Time: 2115hrs
10. Brass Band Rijnmond (Netherlands)
Conductor: Ivan Meylemans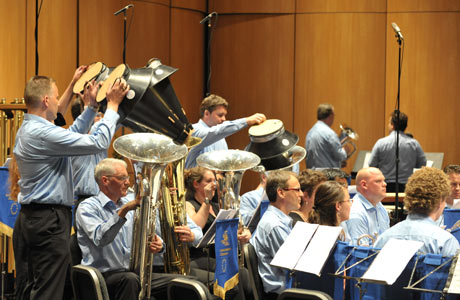 "...fine link to Sax Interlude"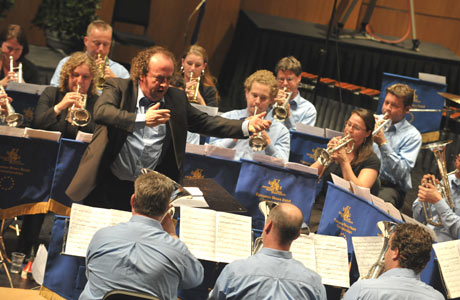 "... bravura (esp. sop)."
Time: 2150hrs
11. Festival Brass Band (Belgium)
Conductor: Manu Mallaerts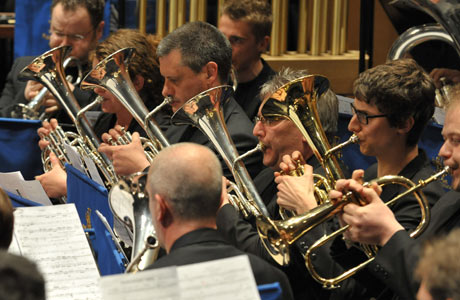 " all played with a bravura style"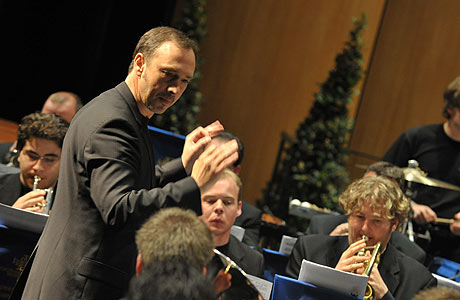 "... the band enjoy this and it shows"