Gizmos & Gadgets - May
2-May-2009
4BR looks at some of the must have deals around for May...
---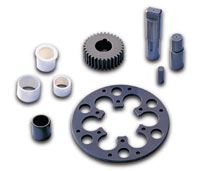 Normans - Spare parts
Price: Varies

Spare parts – thousands of 'em.
There is a little brown box hidden in every librarian's cupboard the length and breadth of the banding world that contains more accessories than can be found on Stephen Hawkins wheelchair.
Everything from springs, felts, valve guides, waterkeys corks, lubricants, screws, glue, nuts and bolts (although not the stuff opposite which come from a 1975 Ford Capri).
Every band needs a box of bits and bobs to safeguard against disaster, and Norman's has them all and more from a valve guide on a cornet to waterkey cork on a Bb Tuba.
Invest a few pounds today and you may well be able to put off the sight of moaning horn players with a 5 pence piece stuck down the bell of their instrument, or a principal cornet who has broken their third slide trigger.
For men of a certain age it's like a visit to the Ironmongers. All you need is a brown overcoat and your dreams come true.
Do not ask for 'four candles' like the famous Two Ronnies sketch though…

Find out more...
---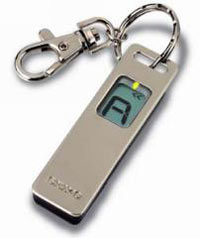 Seiko Tuner ST01
Price : £11.15 (inc VAT)
The Seiko ST01 is a handy personal tuner complete with keyring that you can take with you wherever you go. Easy to use and readily accessible there's no excuse to be out of tune again!
The tuning range is from A0-C8 and the pitch shift / A4=440Hz.
It automatically swithces off after 2 minutes without sensing a true note (comes in handy then when trying to tue the back row cornets) and has an auto tuning mode and built oin microphone.
All that and it look trendy and can double at a pinch for opening bottles of Stella Artois…

Find out more...
---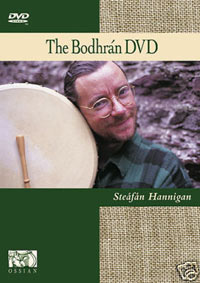 The Bodhran DVD
Steafan Hannigan
Price: £14.95 (inc VAT)
For all that fiddly, diddly, Oirsh stuff that seems to attack your ears every time you want a pint of Guinness in a plastic Irish theme pub anywhere in the world.
Steafan Hannigan takes you through all the necessary steps (although not the Riverdance variety) required to play this amazing instrument, that will eventually allow you to join in the fun and games the next time Ireland win the rugby Grand Slam.
The cracking DVD covers Irish, Traditional, Folk and Celtic from the beginners level with all the intricacies of traditional Bodhran playing.
Nothing is taken for granted or forgotten and it will lead you to become a bit of a star performer overnight down your local.

Not to be played wearing glasses like Bono though – that's just makes you look a plonker…

Find out more...

---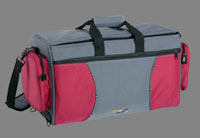 Tom & Will Double Trumpets or Flugel Horn Gig Bag
Price: £55.00 (inc VAT)
Grey and Cerise
Just the thing every budding professional trumpet performer (or student) needs to keep their growing menagerie of instruments safe and sound.
This thickly padded double trumpet or flugel horn gig bag provides 20mm of padded protection while remaining lightweight for easy portability.
It comes with plush soft lined interior with separate compartments for each instrument, two sheet music pockets and two accessory pockets (for cans of lager, sandwiches etc if required).
All the necessary padding means you can bump into doors, fellow students etc without worrying too much about damage, whilst the bag comes with attachments and straps for ease of carrying and rubberised anti-scuff patch on the bottom to make sure it doesn't slip away on the bus at night, when you are having a quick nap on the way home from a long and boring rehearsal.
Available in Grey with Red Trim or Black with Grey Trim or our favourite – Grey and Cerise!
---
Hand held tambourines
Prices: £3.59 - £8.59 (inc VAT)
There is something very cheerful about playing a tambourine. Be it as a wannabe rock star like the great Stevie Nicks of Fleetwood Mac fame, to the Timbrel brigades of the Salvation Army.
It's an instrument everyone can play (although not all can play it as well as say Roger Daltry out of The Who), it's cheap and usually causes little offence – except when played by over enthusiastic evangelists.

Come on – even the great Robert Plant of Led Zeppelin wrote: "Life is a big tambourine/ The more that you shake it the better it seems."
They are cool.
Tambourines in a variety of sizes, shapes and colours. All these are made of highly durable moulded plastic, and can be shaken until your arm hurts.
Not to be used as an excuse to try and sell old copies of 'The War Cry 'in pubs on a Saturday night….