2009 European Brass Band Championships - Interesting Belgium?
27-Apr-2009
Belgium is ever so interesting...
---
Forget all those jibes about being unable to name ten famous Belgians. As the country is hosting the 32nd European Championships, here are 32 facts about the country that may well help you in those odd moments in Ostend when you have nothing to do…
1. Belgium has the highest rate of Income Tax of any OECD country.
2. The first printed newspaper in the world came from Antwerp.
3. There are over 800 different kinds of beer made in the country (including the great Stella Artois).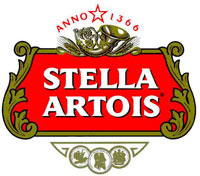 4. Belgium has one of the lowest proportions of McDonald's restaurants per inhabitant in the world.
5. The world's first beer academy was opened in Herk-de-Stad in Belgium in 1999.
6. The biggest chocolate selling point is to be found in Brussels National Airport.
7. 24 million tablets of Ecstasy are taken in Belgium each year.
8. Euthanasia was legalised in 2002, and gay marriages in 2003.
9. Europe's first skyscraper building was built in Antwerp in 1928.
10. Belgium produces 884 printed comic titles per week – from Tintin to those of a very adult variety…


11. 80% of the world's snooker and billiard balls come from Belgium.
12. The BMI (Body Mass Index) was invented by a Belgian called Adolphe Quetelet.
13. A Belgian founded the Holy Roman Empire – Charlemagne, King of the Franks.
14. The largest Freemason Temple in Europe is to be found in Brussels.
15. Belgium provided the uranium for the first Atom Bomb – coming from the Belgian Congo.
16. Belgium has 3 official languages – most Belgians are tri-lingual.
17. The country has 9 World Heritage sites, including the Grand Place in Brussels and the Neolithic flint mines near Mons.
18. The sign used as the Euro was created by a Belgian called Alain Billiet.
19. The world's diamond centre is in Antwerp. 90% of all diamonds are bought, sold or distributed here.
20. Belgium is the world's largest exporter of chocolate.
21. There are four variants of the Walloon language – Liege, Namur, Picard and Lorraine.
22. Famous Belgian companies include the chocolate makers Guylian and Brewers, Interbrew, who own Stella Artois, Hoegaarden, Leffe and a very brass band beer called Belle Vue.
23. Praline chocolates were invented in Belgium in 1912.
24. Europe's tallest man comes form the country – 2.3 meter tall Alain Deaunois.
25. The world's biggest baby was born in Belgium in 2006, weighing in at 5.4kg. Ouch!
26. Possession of up to 3 grammes of Cannabis is legal in the country.
27. Famous sporting stars include; Jacky Ickx (motor racing); Eddy Merckx (cycling); Enzo Scifo (football); Justine Henin (Tennis); Kim Clijsters (Tennis).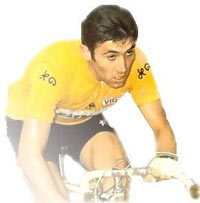 28. Famous musicians include: Adolphe Sax (inventor of the saxophone amongst others); Cesar Franck (Composer); Jose van Dam (singer)
29. Famous artists include: Jan Van Eyck; Pieter Brueghel the Elder – and the Younger; Jan Brueghel the Elder - and the Younger; Peter Paul Rubens; Anthony van Dyck.
30. Famous baddies include; Charlemagne – founder of the Holy Roman Empire; King Leopold II – tyrant of the Belgian Congo; Michael Lafosse – 7th Count of Albany and legitimate Jacobite claimant to the throne of Scotland…
31. On Christmas Eve in Belgium, it is legal for children to throw bananas at police cars. On Christmas Day in Belgium, it is legal for police officers to throw bananas at children.
32. Belgium is the only country that has never imposed censorship for adult films.