2008 4BR Awards - 4BR Band of the Year
29-Dec-2008
Who are the players (and conductors) who we have chosen as the 4BR Band of the Year for 2008? Some great performers from all around the world have made it into our band. But do you agree with our choices?
---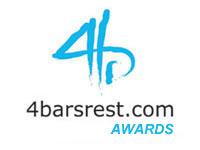 It is said that truly great players have the ability to sound as such in any band that they play for. If that's the case, then playing for the 4BR Band of the Year is a doozie.
The criteria for inclusion is simple – just read the above paragraph; so it is not a question of who are simply the best players in the world (that would be a bit of a pointless cherry picking exercise), it is a question of those who have performed at the very top of their form during the past twelve months and have made a real lasting impression on the 4BR team by doing so.
We think we have made a pretty good selection of players from all around the world and although not everyone will agree with our choices (that's for sure) we believe they make a pretty formidable line up.
We hope it gives a bit of festive cheer to those included, although it was an immensely difficult task in picking just 25 players and four percussionists – as always we could have made up two or three bands without any problems.
As always, certain players have stood out amongst their contemporaries in 2008, and 4BR has usually been there to hear most of them play on the biggest stages of all.
After we made our choices we always have the problem of what to do with them, so we think the idea of an entertainment concert is ideal, so that just about every player could showcase their talents as well as play a couple of real hard old test pieces too.
---
Conductors:
Dr Robert Childs
If you want the star band not just to indulge in the showboating antics of a latter day Harlem Globetrotters then Dr Robert Childs is your man.
No one is better at getting all the different elements of a band to gell together and with nothing left to chance.
That was what he did with Cory all year and that is why he was the 4BR Conductor of the Year.

Allan Withington
The man with the invisible touch of conducting genius about him.
It is hard to think of any conductor of recent times who can bring that 'something extra' from any band he conducts quite like him.
He did it all year round, and when his bands responded they sounded in a different league all together.
---
The Cornet Section:
It was a year where the 'top men' were not put under the most glaring of spotlights.
The test pieces chosen for the major contests were more ensemble features than anything else, so rather diferent skills were sometimes called upon by the principals to help their band's cause.
There were plenty of fine performers to choose from once more this year, with a couple of players adding to their already shining reputations, and some making their first real mark.

As always with the 4BR Band, the cornet players can interchange and move up and down the ranks – they are all that good.
As the 4BR Band has the same ethos as rugby's 'Barbarians' we have also allowed ourselves to pick one cornet player not yet 'capped' so to speak, at the very highest level, but on the form shown in the past twelve months we are sure will be a leading star in years to come.

Principal Cornet:
Roger Webster

He may at present be enjoying a little R&R but we hope we haven't seen the last of the great man at the highest level.
Was still the best all year – the benchmark for all other cornet players to compare themselves against. None quite matched him once more though.

Richard Marshall
Black Dyke
Still the heir apparent, but with his first taste of 'major' success with Black Dyke this year, a man who has now settled into the hottest of hot seats totally and utterly.

Jane Westervik
Eikanger Bjorsvik
Has been the fulcrum of the Eikanger Band now for more years than perhaps she would care to mention, but in the past season she was in inspired form – especially at the Nationals in Bergen where her solidity as a beacon of excellence was followed by the rest of her band over two days.
Mark Wilkinson
Fodens
Another performer who rarely if ever puts a foot wrong on the contest or concert stage. Once more he led Fodens with an understated class that was never less than outstanding season.
Ian Williams
Cory
The players principal cornet player. Once more did all that was asked of him by his MD – sacrificing the spotlight at times too. When he did display his full range of talents though he still showed that he is as good as anyone around.
Jim Hayes
Reg Vardy
Always one of the most dependable top men around this year, he seemed to flourish at every opportunity given to him by various conductors both north and south of Hadrian's Wall. Very classy indeed.
Stephen Wilkinson
Brighouse & Rastrick
One of the new generation of top men who is quietly and confidently going about his business. Was excellent on all types of platform this year with Brighouse – no mean achievement given the eclectic nature of the work they do.

Dewi Griffiths
Tredegar
The return to form of the Welsh band has a great deal to do with this guy. Rarely if ever put a foot wrong all year and was as good as any top man in any band all season.

Sam Chapman
Wantage Silver B Band
We heard this 14 year old at the London & Southern Counties Regional Championships where he was the star performer of the day – and by quite some margin. A huge future awaits for a very personable young man with bags and bags of talent.
---
Soprano Cornet:
A difficult choice for us this year as there were a whole host of top class sop players strutting their stuff, but one man did stand out from the rest by virtue of way he performed.
Kevin Crockford
Grimethorpe Colliery
For the third year in a row KC showed just why he is the best soprano player in the world. He did have a little blip at London (but even that was played with such bravura brilliance that you had to take your hat off to him), but it was the way in which he was the master of all the elements of the soprano players art in 2008 that so stood out.
From the delicacy of 'Festival Music' and sheer classy reserve of 'Infinity' to the eyeball popping finish of 'MacArthur Park' at the Europeans and Brass in Concert – a player apart.
---
Flugel Horn:
Just as with the other specialised position of soprano cornet, the standard of flugel horn playing was also of the highest class in 2008, although once again we do yearn for true flugel horn players to be heard and not cornet/trumpet players doing a bit of moonlighting.
Sebastien Rousseau
Brass Band Buizingen
Heard this bloke at the Europeans where he was simply stunning, both on the set work and the own choice selection of 'Concerto Grosso' where he played the blues flugel interlude with a mixture of sublime sensousness that it would have made Ertha Kitt blush. One of the playing highlights of the year – and he did it all season on stage and in the recording studio too.
---
Horn Section:
Always a difficult task to select the three horn players to take their place in the 4BR Band, and this year there wasn't the same degree of exposure for the instrument as in the previous twelve months.
Still, there were a number of very fine performers on show all over the bandng world, with these three for us, the best trio by a margin .

Owen Farr
Cory
Rarely less than outstanding in his work both as a soloist or section leader. Gave Cory a true focal point in the middle of the band that during the past year was integral to their success.
Sandy Smith
Black Dyke
The return of the Scotsman to Black Dyke has been an immense bonus to the Queensbury band. His experience is second to none, but the standard of his playing was also the same all year round.
Lesley Howie
Fodens

Another player now enjoying herself to the full after a period of freelancing. Wherever we heard her in the past 12 months she was nothing if ever excellent – and that meant she was some player to have in your band.
---
Euphonium Section:
A bit more of a difficult choice this year as there were a number of top class performers who could have easily settled into one of the two seats on offer without a problem.
The two that did get the nod though were on awesome form throughout the season – and that meant they were sensational given the standard of their rivals trying to get their hands on the 4BR Band jacket.

Steven Mead
Have to hand it to the man. No one works harder to explore new and exciting horizons for the instrument than he does, and this year he was on truly inspired form – and he was still at it on Christmas Day too at some distant point on the banding globe.

Glyn Williams
Fodens
A performer reborn. For a man with so many musical skills you may have been forgiven for forgetting just how great an euphonium player he is. Not in 2008 you didn't. On the two most important contest stages in banding he produced two vintage performances, but his work everywhere else was every bit as good.
---
Baritone Section:
This has given us the odd problem over the years, but not anymore, as a whole host of top line baritone players are now strutting their stuff with a brilliance born of unquestioned confidence in their own abilities.
These pair were our pick of a very tasty bunch this year.

Katrina Marzella
Leyland
No doubt about it – the best baritone player of her (or any other for that matter) generation. Absolutley top notch as a soloist and band performer from the first to the last note of 2008.
Gareth Brindle
Black Dyke
The 21st century version of the fabled John Slinger. The quiet man amongst the Black Dyke stable of superstar players, but one who is rarely outshone by any of them. Another year of understated class.
---
Trombone Section:
So many top class performers to choose from this year – this really gave us a headache or three.
We could have picked 20 players and still had a reserve waiting list in the wings, but we had to make a hard choice and these were the three we came up with. Some players all of them then.

Peter Moore
Wingates
Not really a lot more can be said of this young man is there now? A consumate performer at the age of 14, his victory at the BBC Young Musician of the Year Competition was nothing short of sensational – the sound of jaws dropping when he started playing was one of the true highlights of the past year.

Lito Fontana
Brass Band Oberosterreich
Heard this bloke a few times this year and we have been stunned by his abilities. At the Europeans he was simply awe inspiring – especially on the own choice work, 'Dreams' where he took the breath away. Just to make sure that wasn't a one off he then reprised it on the bands latest CD as well.
Ingvild Rosenberg
Stavanger
There must be something in the water in Norway (or something with their women) that sees them come up with such wonderful bass trombone players.
This young lady was simply stunning all year – with a tone blessed by Odin himself. At Brass in Concert you could hear a collective whispering of 'wow!' after she started playing her solo spots.
---
Bass Section:
And so once more we dip our toes into the waters inhabited by those leviathans of the deep.
It does take a while to really become a master of the dark arts of tuba playing and these lads have shown that in spades. It may well be a young mans game elsewhere in the banding world, but nothing can beat the experience, wisdom and sheer nerve of these four we heard this year.
Les Neish
Fodens
An astounding performer. Each time we heard him play this year we just sat back and smiled contentedly. A magnificent soloist and section leader of perhaps the best bass end in the banding world.

James Gourlay
Some may raise an eyebrow at his inclusion, but when he can still play like this then conducting should be seen as an added bonus. His t-shirt proclaiming 'I'm not dead yet!' at the RNCM Festival of Brass summed him up – a rare performer touched by a beguiling genius.

Dean Morley
Brisbane Excelsior
Says something when Grimey fly you back around the world to help them out for a contest doesn't it now? Still the main man – not even a bout of septicaemia could keep him away from his beloved tuba for too long. The best export to Oz since Rolf Harris.

Matthew Routley
Black Dyke
He's been pumping it out with Black Dyke for quite a while now, and it seems he is getting better with age (even if his Welsh accent hasn't quite turned to a Yorkshire drawl quite yet). The foundation stone of a band that makes quite some sound.
---
Percussion Section:
Who then did we pick to provide the interest at the back of the band?
There are so many fine percussion players out there at the moment that any one in a thousand could have had a place in here without much debate.
For the first time we felt that we had to pick a section on block so to speak, as we were so impressed by this lot all year, from the Norwegian Nationals to Brass in Concert.
At The Sage in particular they provided Stavanger with a bed rock of such classiness that everythig else just floated on top. From superb kit playing to crisp timps and tuned percussion that not even James Blades could better, they were an absolute delight.
It may sound a touch harsh on some extremely talented individuals, but there was no better team all year.

Anders Rydberg; Hanne Kolstad; Morten Schouw; Åsmund Skretting Austvoll
Stavanger