2008 4BR Awards - The Results
25-Dec-2008
The ballot boxes have been emptied and the votes counted - and the winners for 2008 are....
---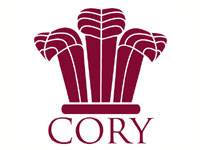 Band of the Year
And the 2008 winner is…
Cory
Winners of the European and Brass in Concert, podium finishes at the Open, Nationals and Welsh Regional, top of the 4BR/World of Brass rankings and top of the 4BR Money List as well.
Cory grabbed 36% of the votes cast, clearly ahead of Black Dyke in second place with 30% and Fodens in third with 15%.
There was a good showing from Grimethorpe, Leyland, Stavanger, Willebroek, Tredegar, Fairey and Eikanger too, with a further 38 bands getting a mention.
---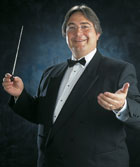 Conductor of the Year:
And the 2008 winner is…
Dr Robert Childs
The man behind the Cory resurgence finally picks up the prestigious individual conducting award. His drive and determination has been instrumental in Cory finally completing their CV of major titles in 2008.
Dr Childs polled 37% of the votes cast with Allan Withington putting up a strong defence of his title with 32% and Dr Nicholas Childs in third with 14%.
There were excellent returns for Garry Cutt, Phil Chalk, Nigel Seaman, Steven Mead, Russell Gray, Jason Katsikaris, Ian Porthouse, Joe Parisi and Alan Widdop as well as a further 58 others.
---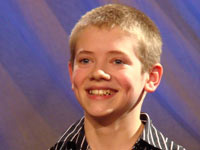 Player of the Year:
And the 2008 winner is…
Peter Moore
One of the most comprehensive and popular winners of the prestigious title ever. The prodigiously talented young trombonist was a clear victor after his superb achievement of winning the BBC Young Musician of the Year title.
Peter polled over 51% of the votes cast, a huge victory margin over Katrina Marzella in second place with 21% and Steven Mead on 9%.
There were fine returns for Glyn Williams, Les Neish, Paul Duffy, David Childs, Roger Webster, Richard Marshall, David Thornton, Michelle Ibbotson, Hans Gansch, Kevin Crockford, Glen Van Looy and 63 others who got at least a handful of nominations.
---

CD/DVD of the Year:
And the 2008 winner is…
New Music for Brass Band
Fodens Richardson Band
A close run one this between three major releases from three leading bands. In the end though it was the scope, vision and overall quality of the Fodens Richardson recording that won the day with a quite superb CD.
Fodens polled 23% with Black Dyke's 'Elgar' release a close second on 21%. Third place went to Cory's 'Acteaon' with 19%.
There were lots of votes and fans its seems for Black Dyke's 'Music for Battle Creek' as well as their 'Walking with Heroes' and 'Fantastic Overtures – 3'.
Amongst others to get a mention of over 40 releases were Sound Inn Brass, PolySteel, National Youth Band of Great Britain, British Army and even the Regionals 2008.
---
Solo CD of the Year:
And the 2008 winner is…
Audacious
Steven Mead
The ever inventive Mr Mead does it again, winning the Solo CD Award for the second time. This time it was a quite sublime mix of outstanding performance, challenging repertoire, high quality accompaniment and excellent post production that saw him poll 36% of the votes cast.
Second place went to Katrina Marzella's fine debut release with 24%, with Steven's other release 'Brass and Wines' picking up an impressive 14% to come in third.
Close on 20 different releases got a variety of votes (some not strictly solo CDs and some of almost vintage release), but worthy mentions to David Childs, Joe Cook, Steve Sykes, Mike Howley, Chris Houlding, Russell Gray and Brett Baker amongst others.
---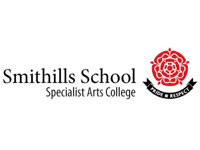 Lower Section/Youth Band of the Year:
And the 2008 winner is…
Smithills Schools Senior Band
Congratulations to the young players of Smithills and their MD Chris Wormald who win the Lower Section/Youth Band prize for the third time.
A fine year of achievement saw them pick up a bagful of awards and prizes as usual, including at the National Youth Championship once more.
Smithills picked up 16% of the votes cast in what was a remarkably even section of voting. That was enough to give them the award ahead of Brass Band Heist of Belgium with 13%, with Carnoustie in third with 10%.
Some 74 bands had a mention in the voting process from each of the Lower Section Nationals winners, champions at various levels at Pontins, Butlins, Tameside, Norway and Switzerland, Belgium and Scottish Open, regional winners, National Youth and Action Research and many, many more…
---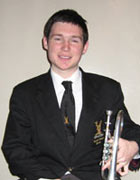 Newcomer of the Year
And the 2008 winner is…
Paul Duffy
Well done indeed to a young man who has taken over one of the hottest seats in the banding world. Nicholas Childs has unearthed a potential superstar of the instrument and this year the first signs of the evidence were displayed for all to enjoy.
Paul was a clear winner, polling 40% of the votes with young euphonium sensation Glen Van Looy from Belgium in second place with 26%. Third place went to David King with 18% for the impression he is now making in the adjudicator's box at major contests.
Other worthy mentions went to Martin Winter, Jason Katsikaris, composers Paul Lovatt- Cooper, Hakon Berge and a whole host of players – some we knew and some we didn't and had to do a little bit of research on. There were some clever ones too, with odd mentions for a couple of contests, composers, an instrument or three and even the Bavarian Stompers at Pontins!
---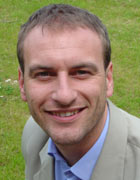 Test Piece of the Year
And the 2008 winner is…
'The Dark Side of the Moon' by Paul Lovatt-Cooper
A clear winner this one – testament perhaps to its obvious appeal at the Regional Championships this year and then beyond. PLC's mix of sweeping filmatic excitement and catchy easy to listen to tunes is proving something of an irrisistable mix it seems as he polled an impressive 36% of the votes.
Edward Gregson's 'Rococo Variations' came a worthy second with 27% with 'Festival Music' by Eric Ball in third with 11%.
There were over 40 nominations of different pieces in total ranging from the top section to youth, with plenty of fans for the works used this year from the pens of Kenneth Downie, Percy Fletcher, Philip Wilby, Derek Bourgeois, Peter Meechan, more PLC and Wilby, Dan Price, Simon Dobson, Huw Cole, Gilbert Vinter and Hakon Berge amongst others.
---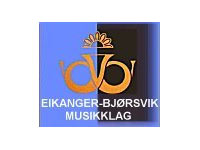 Contest Performance of the Year
And the 2008 winner is…
Eikanger Bjorsvik
Conductor: Dr Nicholas Childs
Riffs & Interludes (Torstein Aagard-Nilsen)
Norwegian National Championships – own chocie
One of the closest calls we have ever had in any category – this one went down to the wire so to speak.
However, it was Eikanger's performance at their National Championships in Bergen that just pipped Cory and Oberosterreich at the Europeans, Grimethorpe at the British Open and Black Dyke at both Bradford and London.
The British vote was split on all sorts of directions it seems, with over 70 different contest performances in total gaining a nomination.
The Norwegians won it though with 19% of the votes from Cory with 17% and Oberosterreich with 16%.
Then came Grimethorpe and Dyke at Bradford and London leading a whole host of others including in no particular order, Fairey, Stavanger and Whitburn at Brass in Concert, Leyland at the Grand Shield, Point of Ayr, Beaumaris, Wellington (Telford) and Lostock Hall at the Lower Section National Finals, EYMS at the Senior Cup, Desford and Fodens at Cambridge, Oldham (Lees) and Uppermill at Pontins…. The list went on and on…