Gizmos & Gadgets - December
9-Dec-2008
4BR looks at some seasonal stocking fillers that would keep any gizmo and gadget fan happy on Christmas Day.
---
Slide-O-Mix
Trombone Water Spray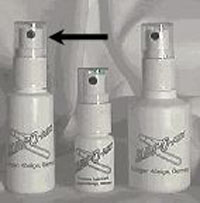 Bottle
Price: £2.53 (inc VAT)

Just what every trombone player in the world needs. The perfect tool to help keep six foot of tubing nicely lubricated.
Does the job as good as a garden sprinkler yet won't get your best white DJ dirty in the process.
Great for the odd practical joke at the euphonium players expense, although it shouldn't be filled with either Mace spray by feminists or alcohol for those who want to try and have a sneaky vodka boost during four bars rest in the band Christmas concert.
More Information:
http://www.normans.co.uk/Items
---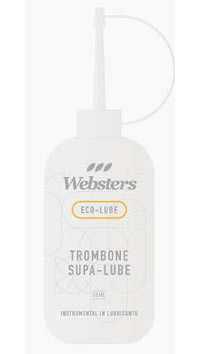 Webster's - Trombone Supa Lube
Price: £5.65 (inc VAT)
Even more good news this Christmas for all those hard pressed trombone players out there.
Give them something small, thoughtful and that will make them play better this year (no – not Garry Cutt) – with Webster's Trombone Super Lube.
Designed they say for today's generation of demanding professionals (as well as those who need help to get the slide to work better for ad hoc performances of 'The Acrobat'), it protests the slide from corrosion and wear.
It may not make you into Ian Bousfield by the New Year, but at least your trombone won't have seized up by the time you next get it out of the case…
More Information:
http://www.bandsupplies.co.uk/
---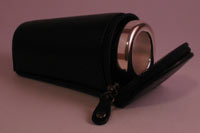 Alliance Mouthpiece Pouch
Price: £9.94 (inc VAT)
Like an Andrex puppy, a brand new shiny mouthpiece is not just for Christmas, it is hopefully for life.
In that case you had better look after it too – so why not get yourself a proper mouthpiece pouch to tuck your most prized possession away after a long 20 minutes of practice.
A zipper closure ensures to keep the mouthpiece secured while not in use and there are sizes for every bit of mouthpiece metal from soprano cornet to baritone and euph. It even comes in a nice little box.
Not to be used to store sneaky fags for the half time smoke at rehearsal.
More Information:
http://justforbrass.com/index.php?
---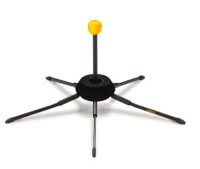 TravLite
In-Bell Trumpet/Cornet stand
Price: £12.67 (inc VAT)
Those clever chappies at Hercules have done it again – this time for trumpet and cornet players who want to make sure they don't run the risk of getting their instrument knocked off a wobbly chair at a concert or rehearsal by an overweight bass player not looking where he is putting his XXXXL sized backside.

This clever little fellow even folds up compactly to fit inside the bell of your instrument so that it takes up no extra space in your instrument case.
The velvet base secures snugly inside your instrument and doesn't scratch either and weighs in less than Cheryl Cole's Christmas dinner portion.
Perfect really…
More Information:
http://www.herculesstands.com/band/


---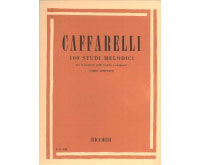 100 Studi Melodici Book
Exercises in transposition for trumpet
Price: £5.00 (inc VAT)
Forget the latest bonkbuster kiss and tell biog to read over Christmas, or yet another cookery book that looks great in the kitchen but is as much practical use as a gym membership voucher for the bass end of the Cory Band.
No – want you need to improve the grey cells and stop you from forking out money on one of those Dr Kawasaki's brain trainer things is this little book of 101 ways to improve your transpositional skills.
It may not be as much fun as watching your granny try to mime to the Great Escape with charades after the Queen's Speech, but at least she will be able to hum the tune in at least three different key signatures…
More Information:
http://www.justmusicuk.com/
---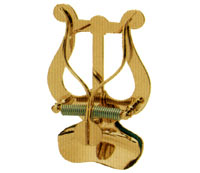 All Brass Trumpet/Cornet Lyre
Price: £14.66 (Inc VAT)
The perfect early Christmas prezzie in fact.
A great little clip-on lyre for cornet, trumpet and even soprano players to help them out through the cold hours of playing Christmas Carols to all and sundry from pubs to shopping centres the length and breadth of the country.
Lightweight, compact and dare one say it – almost attractive, it won't rust and it will keep your part of 'Rudolph the Red Nosed Reindeer' in place even when you are being attacked by some drunken secretary as you play a few tunes at their Christmas Party at the local Goose & Firkin.
Goodwill to all mankind never came at such a cheap price…
More Information:
http://www.woodwindandbrass.co.uk/