2008 Scottish Open Brass Band Championship - The Adjudicators
26-Nov-2008
These are the men in the box on the weekend for the Scottish Open, Scottish Shield and Scottish Challenge Cup.

---
Scottish Open: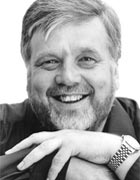 Dr Stephen Roberts:
Born in London, Stephen Roberts studied French horn at the Royal College of Music and subsequently gained a PHD in composition at the University of Birmingham. For twenty years he was hornist with the Fine Arts Brass Ensemble, giving over two thousand concert and broadcasts in more than sixty countries. He has also performed with all the major orchestras in the UK and taken part in hundreds of commercial recording sessions for film, radio and television.

His successful performing career has always been mirrored by his composing, conducting and teaching activities. He is currently Professor of Orchestration & Arranging at the Royal Military School of Music, Kneller Hall, as well as Associate Conductor and Composer in Residence of the English Symphony Orchestra.

Stephen Roberts' numerous brass arrangements for both band and ensemble are internationally performed and his version of Holst Planets Suite was chosen for the 2003 British Open Brass Band Championship. His Sinfonia for Brass, Percussion & Strings, commissioned by BBC Radio 3, was recently broadcast on Radio 3 by the BBC National Orchestra of Wales and is scheduled for more performances in 2009. Earlier this year (2008) he reconstructed a new horn concerto by Mozart from recently discovered sketches, and performed and directed the world premiere, which was featured on BBC radio.

Stephen's association with brass bands started in 1980 when he became musical director of the Jones & Crossland Band and enjoyed considerable success in contests, winning the Midland Area Championship, The Grand Shield, The Pontins Championship, The Rothman's Entertainment Contest and a prize in the National Finals within his first year of 'banding'.

He later became director of the Desford Colliery Band for whom he wrote and recorded the music for the Carlton TV series The Real Brassed Off. He has also been guest conductor with most of the UK's best-known bands.

As a member of ABBA, Stephen has acted as adjudicator at numerous contests, including the British Open, the National Area Championships, Brass in Concert, the Scottish Open and the North American Brass Band Championships. In March 2008 he acted as principal adjudicator for the Australian National Band Championships held at Brisbane.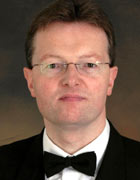 Chris Wormald:
Chris Wormald has adjudicated all over the World since 1991 including the inaugural English National Brass Band Championships at The Lowry in 2006, the Scottish Open, Grand Shield (Senior Trophy), Yorkshire, North West, Scottish and London Area Contests, Muse Festival (Singapore), Wilkinson Northern Open, Pontins, Carnegie Trust Championships, Preston Guildhall, Leicestershire Association, BBL Championships (Northern Ireland), Scottish Borders, Rhyl Festival, Buxton, Ebbw Vale, Easingwold, Skipton, Fleetwood, Hardraw Scar, Minsthorpe and the British Open Solo & Quartet Championships.
He has been a long time member of the National Association of Brass Band Adjudicators and National Association of Brass Band Conductors and has won numerous contests, competitions, festivals and awards as a conductor, horn player, teacher and arranger. In 2008 he is booked to adjudicate at the North West Area Contest and Spring Festival in Blackpool and the English National Championship for the second time in three years, this time to be staged at Preston Guild Hall.
Born in 1961, Chris has been an Assistant Headteacher and Director of Arts at Smithills School in Bolton since 2003. Prior to that, Chris was Head of Music at Smithills from 1990, the year he also joined James Shepherd Versatile Brass.
He is formerly a member of the National Youth Brass Band of Great Britain alongside Ian Bousefield, Nick Childs, Steven Mead and Martin Winter and was Head of Brass Instrumental Teaching for Bolton MBC from 1983 to 1990 during which time he also taught at the Royal Northern College of Music in Manchester.
Chris has conducted at the highest level in many contests including the All England Masters and British Open where he was presented with the Mortimer Medal from the Worshipful Company of Musicians on stage at Symphony Hall, Birmingham in 1998.
Chris has conducted Grimethorpe Colliery, with whom he made his debut in April 2007, Brighouse & Rastrick, Wingates and many top bands in concert and as Musical Director has amassed numerous contest victories, concert highlights, broadcasts, CD recordings and national titles.
Chris formed his internationally renowned Smithills School Senior Brass Band in 1992, since when they have won over forty major national competitions. He has conducted Smithills all over the World from Norway to New Zealand and Japan to the USA (three times) in addition to six times at the Royal Albert Hall in London.
As an orchestral horn player, Chris made his professional London debut in the Philharmonia Orchestra at The Barbican as recently as 2003 after two decades of freelancing throughout the UK.
In 2001 Chris was named Classic FM Music Teacher of The Year. Since then he has won both the Brian Hicks Memorial and Gerald Taylor Awards for continued outstanding dedication to brass bands. His arrangements for brass band continue to be published by Wright & Round (Gloucester), Studio Music (London) and Obrasso (Switzerland).

---
Scottish Challenge Shield and Scottish Challenge Cup: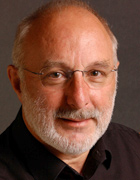 Kevin Wadsworth:

Kevin started his playing career on cornet at the age of six. He is probably best known for his time as the solo horn player with the Black Dyke Mills Band, joining them at the age of 14 - the youngest player ever to play for them.
Kevin was accepted into the National Youth Brass Band and was the first recipient of the Pye Records Award as outstanding soloist.
He attended King Alfred's College, Winchester during which time he was a founder member of the City of London Band. His concert work has included Royal Command Performances, the first appearance at the Proms of a brass band and appearing as guest soloist at the Bergen International Music Festival.
He has conducted Nigel Kennedy and Julian Lloyd Webber and has worked with many people from the world of light entertainment including Antony Newly and Petula Clark.

Kevin's brass band conducting experience includes directing Meltham and Meltham Mills, Lockwood, Carlton Main Frickley, Dobcross, Holme Silver and Innovate Skelmanthorpe.
Kevin is also a busy brass band adjudicator and is an Executive Member of ABBA, the U.K. panel of adjudicators.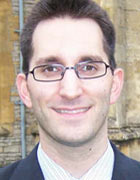 Jason Katsikaris:
Jason was born in Sydney. He commenced playing at his local school at the age of fourteen. Twelve months later, he was invited to study French Horn at the Sydney Conservatorium High School. Instead, he accepted an academic position at the exclusive Sydney Grammar School and became the leading brass student, winning all brass awards.
As a player, Jason has won New South Wales, Queensland and Australian titles on cornet, flugel horn and tenor horn. He has played with several ensembles, including Australia Brass, Sydney Brass, St Marys Band Club Brass Band and the Brisbane Excelsior Band.

Whilst in secondary education, Jason was regarded as one of the leading school band conductors in Sydney. He took his first professional conducting position with the Armidale City Band in 1999 and won the NSW State Championships by an unprecedented margin.
Jason established his reputation in Australia by taking the Gunnedah Shire Band from D Grade to A Grade in five years, a record in Australian banding history. In 2005, Gunnedah was the champion band of New South Wales.
They are currently Keller Band of the Year. Jason led the Senior and Junior bands to over twenty National and State victories. Under his direction, the Gunnedah Shire Junior established itself as the leading Junior Band in Australia, having been crowned National Youth Champions for the past five consecutive years. In recognition of this success, Jason was recently voted "Conductor of the Year" in his home country.
He is a qualified lawyer, having obtained honours degrees in law and arts from the University of New South Wales and the University of New England. Before his departure to the United Kingdom, he was an Associate of a prestigious Sydney law firm.
In 2006, Jason was initially invited to Britain to take up the position of Resident Conductor with the Carlton Main Frickley Colliery Band in Yorkshire, England. He has since been appointed the Professional Conductor of the BTM Band in Wales and is now relishing the challenges and opportunity that lie ahead.