2008 US Open Brass Band Championship - Introduction and predictions
2-Nov-2008
4BR will once again be in Illinois for the US Open Brass Band Championships, for a North American contest with international flair.
---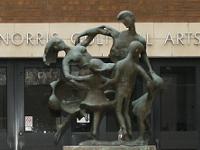 U.S. Open Brass Band Championships
Saturday, November 8th
Starts: 9:00am - 4:30am
Norris Cultural Arts Center
St. Charles, Illinois
Adjudicators:
Dr. Dale Lonis, Dr. Peter Griffin, and William Himes

Prizes to be awarded include:
Grand Champion - Trophy and $1000, sponsored by Buffet Crampon
Most Entertaining - $500, sponsored by Wilson/Getzen
Second Prize - Trophy and $500, sponsored by Dansr
Best Featured Brass Soloist - custom engraved instrument, sponsored by Buffet Crampon
Best Cornet of the Day - custom engraved cornet, sponsored by Buffet Crampon
Most Outstanding Percussion Section - sponsored by Yamaha
Best Performance of a March - $250, sponsored by DF Enterprises
Best New Composition or Arrangement - $250, sponsored by Smith-Watkins
Buskers Award - Top Hat full of loose bills
---
Five years ago the U.S. Open filled a void in the brass banding scene, pioneering North America's first entertainment contest. As a result, the innovation in programming, arranging and showmanship in the following years has increased tremendously in quality.

UK partnerships

Now the contest can proudly stand up against just about any other of the genre anywhere in the banding world – an achievement everyone who has a stake in the contest can be proud of.
The growth the U.S. Open has sustained can also be seen in many other areas too. Much like Brass in Concert moved to a more suitable venue in Gateshead several years ago, the U.S. Open is moving from a secondary school auditorium to the Dellora Norris Cultural Arts Center in St. Charles, Illinois. This move should not only improve the quality of the acoustics, but also the general atmosphere of the contest too.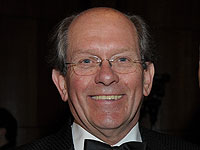 One of the features that does remain constant however is 'The Voice of the U.S. Open,' Frank Renton. Year after year, Mr. Renton brings that extra bit of class to this contest, and he has not only become an intergal part of the event itself, but also one of its greatest admirers and vocal supporters too.

Furthermore, the U.S. Open has always opened it's doors to bands overseas, with some fine bands from the U.K. traveling to Chicagoland to compete.

Invitation

This year, the invitation becomes official and will be reciprocated by Brass in Concert itself. This means the winner of this years U.S. Open will get and invitation to compete at the worlds most prestigious brass band entertainment contest next November. That is some incentive for everyone involved.
Other upgrades

This year's contest also sees a prize for "Best Featured Brass Soloist." In quite an upgrade from the $250 cash prize offered in past years, Buffet Crampon will be offering a new instrument to the winning band.
The instrument presented to the victor will be the same type of instrument that the solo was played on (so we know tuba players will be licking their chops!)

Fountain City has won the best soloist prize in each of the past four years and will certainly hope to add another instrument to their bandroom this time around - but there are sure to be any number of top class acts on show on the weekend with this prize on offer.

Other Prizes

Amongst the other auxiliary prizes, "Best Performance of a March" will be up for grabs in a category that the UK bands have dominated over the years. With no contender from the UK this year a homegrown band will walk (or should that be swagger?) away with the prize.

Meanwhile, Central Florida will hope to keep their streak going for "Best Percussion Section" (US Open 2007, BiC 2006) and Fountain City will put their three-year streak for "Most Entertaining" band on the line too.

Favourites

Central Florida and Fountain City will enter the contest as the two clear-cut favourites. Both bands are well tested, and have not only had success at the U.S. Open, but also at contests overseas.

Fountain City has won three straight domestic contests and will hope to keep that winning streak going, while Central Florida will look to show that last year's second place was just a contesting blip. Both these bands know just what is needed to win here, but also just what extra is needed to be able to make the trip over the Atlantic and be truly competitive at Brass in Concert too.
The experience of playing against the very best in the world has been hugely beneficial to the bands, and they will both be hungry to return to add to their experience next November for sure.

Party Crashers?

However, they are sure not to have it all their own way, and as always there often appears to be a "surprise" band that has shown much improvement. In 2005, Motor City crashed the party whilst Prairie and more recently, Eastern Iowa have been on the verge too. This year promises much, much more.

Eastern Iowa produced a very strong musical performance in their first year under their new MD, Casey Thomas, and if that progress has continued at the same rate, they could upset one or both of the favourites for sure.

Debuts

Perhaps the most difficult genre of brass band contest to debut at is the entertainment contest. Even regular participants find it difficult to come up with a winning formula, or something that is innovative and interesting to both auidence and adjudicators alike.

This year, two bands will be making their contesting debut in Madison Brass and Ohio Brass Bands, and both will be interesting combinations to listen out for.

Madison Brass comes to the contest with a solid line-up (including tuba soloist, Mike Forbes), whilst Ohio Brass will be led by one of the most successful American band conductors, Paul Droste.
It may be asking a lot of both of them to push for the very top honours, but you never know. Keep an eye and an ear out for both of them.

Buskers

In one of the great (and unique) traditions of the U.S. Open, various buskers from the bands will perform a preview on Friday night (this year at McNally's Pub) as well as compete between band performances on the Saturday.

The Busker's Preview as well as the Awards Banquet have really helped build camaraderie between band members and it now forms such an important part of the contest weekend that to lose it would be unthinkable.
The standard of playing and the innovation of the performers continues to amaze, with playing (and presentation) of quite staggering levels.

4BR Prediction

As for the main contest itself? Sit back and enjoy, as rumours suggest we could well be in for a real treat from each of the competing bands this year.
As for the result?
We think Central Florida may regain their winning form and pip Fountain City – although given the quality of both bands, the result could go down to the wire either way. Both bands are just that good at the entertainment contest format, it would be great if it was a tie and both ended up getting an invite to the UK!

Unfortunatley we Amercians don't do draws (unlike the British at soccer, rugby and cricket) so there will only be one winner come Saturday night.

The safe bet for third place (based on last year's performances) is Eastern Iowa, but an improving Prairie will have something to say about that.

As far as a dark horse, we'll have to go with two, Madison and Ohio. As we've already said, both bands are making their debut and it will be interesting to see what they bring to the contest in their first year.

1. Brass Band of Central Florida
2. Fountain City Brass Band
3. Eastern Iowa Brass Band

Dark Horses: Madison Brass Band, Ohio Brass Band