2008 Pontins Championship - The Adjudicators
21-Oct-2008
There is an impressive line up of judges this weekend to cast their ears over the performances.
---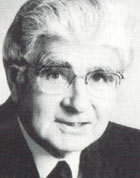 David Read:
Championship and Fourth Section
David Read made his debut as adjudicator at the National Finals way back in 1985 when he shared the adjudication on "Cloudcatcher Fells" with Bram Gay and Sir David Willcocks. Since then he has been the most regular of judges at the Finals in addition to adjudicating at the British Open (debut 1982), the Masters, the European and many other major brass band contest all over the world.
2005 sees his 16th appearance as adjudicator and his 11th in a row in the box at the Royal Albert Hall.
He is a most highly respected judge, who's written comments are constructive and detailed and who has an acute ear for musical shape as well as technical clarity. More importantly he is seen as a "safe" adjudicator in the eyes of the bandsmen themselves, in that he invariably gets the vast majority of decisions concerning the prize-winners correct.

David Read was born in Wales and did his Military service with the Regimental Band of the Welsh Guards. His playing career came to fruition with the Askern Colliery Band, followed by a spell with Carlton Main Frickley Colliery.

He later joined the Munn and Feltons Band (later named GUS) later becoming Principal Cornet. During his time with the band, GUS became National Champions on four occasions and World Champions once.
He was also assistant principal cornet for the Virtuosi Band of Great Britain and Kings of Brass and was three times Champion Cornet Player of Great Britain and once outright Solo Champion. He was also a member of the famous GUS quartet that with John Berryman, John Cobley and Trevor Groom who on a number of occasions were British Quartet Champions.
He has been an educationalist as Senior Instrumental Teacher for Cambridge Area Education Authority, and in 1983 was honoured by the Worshipful Company of Musicians and in 1996 by receiving the English Masters Dedicated Service Award.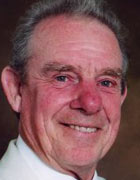 Derek Broadbent:
Championship and Fourth Section

Derek commenced playing the cornet at the age of 9 with the Thornton Cleveleys Silver Band. After a services career spanning almost nine years, during which time he studied at Kneller Hall, the Royal Military School of Music, he returned to civilian life as a professional arranger.

He returned to the world of brass bands as a conductor in 1966 and in 1973 became Resident conductor of the internationally famous Brighouse and Rastrick Band. In his ten years with Brighouse, Derek enjoyed enormous success and in 1980 conduction them to a premier place in the National Championships. He was also responsible for their chart topping success of "The Floral Dance".
In 1984 he moved to the equally famous Black Dyke Mills Band and played an integral part in their 1985 "Grand Slam", a year which saw them take every major title in brass band contesting. Since 1990 Derek has worked as a freelance conductor, composer, arranger and adjudicator not only in the United Kingdom but all over the world. He was also Associate Professional Conductor with the Williams Fairey Band who also won every major title in the years 1993/1994.
His association with the Manx Youth Band commenced in 1984 and has been relatively unbroken ever since. He conducted the band on their successful tour of New Zealand's North Island in 1990 as Ian Clague was unavailable owing to the illness of his father.

Apart from composing the Youth Band's signature March, Derek has also produced two major works commissioned by the Douglas Corporation "Music for a Centenary" for the 1996 Centenary of the Corporation and "Millennium Fanfare and Variations" premiered in 1999, both these works being for Band and Choir.
Derek now spends much of his time training bands all over the globe. Much of his time is devoted to the youth of the brass band movement. He is also the Music Editor for Wright and Round Ltd. and in 1988 was awarded the prestigious Isle's Medal from the Worshipful Company of Musicians for his services to brass music and youth education.
---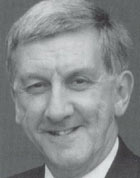 Malcolm Brownbill:
First Section and Second Section
Malcolm Brownbill has more than 40 years involvement as player, teacher, conductor and adjudicator within the band movement. His wide musical experience has involved brass and military bands plus orchestral and choral work.

Originally staring to play the cornet in the Salvation Army, he became solo cornetist with several bands, and has conducted brass bands with prolific success since 1974, winning many prizes at all levels.

He is a former Police Inspector and Musical Director of the Merseyside Police Band, completing over 20 years in a position that involved him organising and directing many highly prestigious engagements. At the same time

Malcolm has been professional conductor of such bands as Wingates, Cory and Laporte Industries. He has also proved over the years to be a very successful instrumental teacher and many of the young people who benefited from his guidance are now playing with our finest bands.

His experience as an adjudicator is widely appreciated. Malcolm has officiated at numerous prestigious events throughout the UK, including Area contests and National Finals. A council member of the National Youth Brass Band of Great Britain and a member of the British Federation's approved Adjudicators Panel, he holds the position of Public Relations Officer for the Association of Brass Band Adjudicators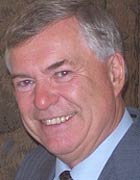 Colin Hardy:
First Section and Second Section

Colin began playing at Highfield School under Elizabeth Lumb and Arthur Atkinson before moving to Gomersal Mills Band, during this time he became a member of the National Youth Band for 5 years and in that time achieved both principal baritone and principal trombone.

He has played in various championship Bands, 2 years in Crossley's Carpets, 4 years in Brighouse and Rastrick followed by 12 years in Black Dyke Mills Band with whom he won 4 National Championships, 4 British Opens (including one Hat Trick and one Double) as well as touring the US, Canada, Switzerland, Holland and France. Also during this time he was also a regular member of the Virtuoso Band.

In 1983 he became the conductor of the Drighlington Band and during his 10 year reign took them from the Fourth Section to the championship section in 7 years, a record of which he is justifiably proud. During this time they qualified for the National Finals on 4 occasions winning both the 4th and 3rd Sections in consecutive years.

In addition to this they won the 4th, 3rd and 2nd Sections of the Pontins Finals in consecutive years. In 1993 he left the band to concentrate on his business and freelance work.

For nearly 30 years Colin worked in the music business selling brass band instruments and music for Barratts, Kitchens of Leeds and until recently, his own business, Band Supplies Leeds, from which he has now retired.
His most recent pride and joy is being a member of the 'Kings of Brass', who gave regular Concerts and have made 3 CDs.

He now concentrates on freelance conducting and adjudicating and is on the official federation panel of Nationals Adjudicators as well as being a member of the Association of Brass Band Adjudicators. Colin has adjudicated at many Area contests and the National Finals as well as local Contests in England, Scotland, Ireland and Wales. He recently adjudicated at a music festival and is also on the Pontins and CISWO official lists.

In his spare time he is the national treasurer of the NABBC.
---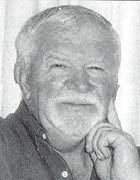 Roy Sparkes:
Third Section
Roy began his playing career at the age of seven in his home city of Gloucester. Having played with the local band, where he became Principal Cornet, he joined the Band of the Royal Gloucestershire Hussars on euphonium and rose to the rank of Band Sergeant.

Rex and Harry Mortimer invited Roy to join Fodens Motor Works Band in 1969, playing under the Mortimers and James Scott. Roy remained as a bass player until 1979 when he joined Faireys under Walter Hargreaves and Geoffrey Brand.

The pull of Roy's first championship band, Fodens, was too great and he rejoined the band under Howard Snell until he retired from first class playing. From 1969 up until Harry Mortimer's death, Roy was a member of "Men O' Brass".

Roy is a member of the National Association of Brass Band Conductors and the Association of Brass Band Adjudicators, and is an appointed adjudicator on the British Federation of Brass Bands list.

For many years Roy has had a successful conducting career and has many appearances at the National Finals and at contests abroad.

Adjudicating has taken up a great deal of time over the past 15 years or so and he has judges many regional and finals contests. With all his adjudicating activities, Roy still finds time on occasions to play tuba and to conduct when invited.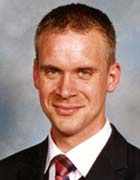 Philip Harper
Third Section
Philip Harper is regarded as one of the leading brass band conductors and composers in the UK.
He was the highly succesful MD of the Musical Director of the PolySteel Band and studied music at Bristol University. He lived in Japan for two years and conducted many of their leading brass bands.

In 2001 he became MD of the Flowers Band after a period conducting the Thornbury Band and has since led them to many prizes in all major contests including in the past two years, West of England Regional Champions, Grand Shield winners and Butlins Mineworkers Champion.

Philip is in great demand as a guest conductor appearing with many leading UK bands as well as being a guest conductor with the Cornwall Youth Band and Mount Charles Youth Band.

He is a prolific composer and arranger with numerous works used at major contests throughout the world.