Band under the spotlight - The YBS Band
20-Oct-2008
4BR puts the YBS Band under the spotlight to find out a bit more about them and their aims and objectives for the next twelve months.
---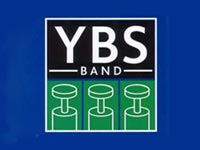 Band: The YBS Band
Website: www.ybsband.org.uk
Region: Yorkshire

Major Honours:
Champion Band of Europe: 1996, 1997, 1999, 2000, 2001, 2002, 2003, 2004
British Open Champion: 1997, 1999, 2001, 2003
All England Masters Champion: 1999, 2000, 2004
Yorkshire Regional Champion: 1994, 2000, 2004
Brass in Concert Champion: 1978
BBC Band of the Year: 1968
Grand Shield Winners: 1989, 1995
---

Salts Silver Band 1937: The forerunner to Hammonds and YBS

Band History:
The YBS Band has a rich and varied history – under many different banding identities.
Formed as the Saltaire Band in 1855, it gained almost immediate success under the patronage of Sir Titus Salt, including victory at the early Crystal Palace contests held in the 1860's. Sporadic contest success came through appearances at Belle Vue before the band was wound up in 1894.
A new band, Salts Silver, appeared in 1932 and through the hard work of H.B. Hawley it gave way to a new junior outfit in 1946 that eventually took the name of the company of which Hawley was Managing Director – Hammonds Sauce.
With generous patronage, the band improved from Third Section status to Championship level, under the musical driving force of Geoffrey Whitham. By the late 1960s the band had become a major contesting force, and was declared BBC Band of the Year in 1968 as well as claiming prizes at the British Open and appearing at the National Finals.
An innovative approach to concert work saw them win the then Rothmans Brass in Concert title in 1978, as well as undertake a ground breaking tour to Australia in 1976.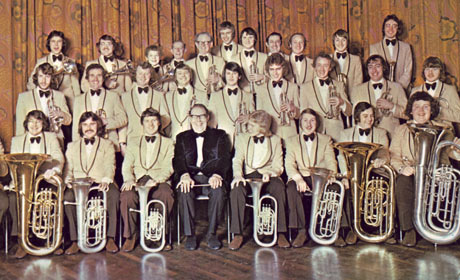 Saucy lot: Hammonds Sauce under the baton of Geoffrey Whitham in 1977

The death of its benefactor Horace Hawley, and changes to the parent company saw fortunes decline and although Geoffrey Whitham returned to give the band its last contesting success at the Grand Shield in 1988, and 2nd place at the British Open, the decline continued and the links with the company were broken in 1994.
However, sponsorship from the Yorkshire Building Society and the appointment of David King revitalised the band, and in a 13 year period they became one of the most successful contesting outfits in banding history.
Titles flowed, including an unprecedented eight victories at the European Championships, four British Open wins, three All England Masters titles and three Yorkshire Area victories. Their ground breaking concert repertoire and recording output won critical acclaim.
The loss of sponsorship from the company and the departure of its inspirational MD meant the latest chapter in the bands history began in 2007. Since that time they have remained a strong contesting force under MD Morgan Griffiths, although results have varied.

Long term plans have now been put into place for the band so that the future looks bright and vibrant for a famous name in the banding world.
---
Statistics:
Current 4BR Ranking: 12
2007 Contesting Record:
Yorkshire Regional – 11th
All England Masters - DNC
English Nationals – 12th
British Open – 10th
National Finals – 5th
Brass in Concert - 5th

2007 Prize Money won: £2,500 (approx – includes Whit Friday winnings)
2008 Contesting Record:
Yorkshire Regional – 8th
All England Masters – 12th
English Nationals – 11th
British Open – 16th
National Finals - DNQ
Brass in Concert -

2008 Prize Money won: £2,875 (approx – includes Whit Friday winnings)
---
4BR Seven Year Ranking Progress: (World of Brass/4BR Ranking to October 2008)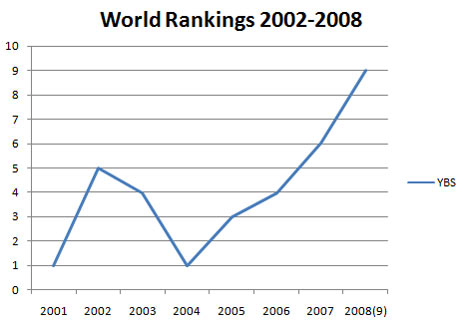 When the 4BR rankings first started YBS ended the 2001 season as the undisputed number 1 band in the world – some 300 points ahead of Black Dyke.
By the end of 2002 they had dropped to 5th place, but a return to contesting form in the following two seasons saw them climb first to 4th and then back to the top spot by the end of 2004 – this time nearly 200 points ahead of Black Dyke in second place.
Since that last high point however they have dropped away somewhat. First they ended the 205 season in 3rd place, then 4th at the end of 2006.
2007 saw them fall further to 6th, whilst currently they are ranked 12th – the first time they have been out of the top 10 ranked bands in the world.
---
Personnel: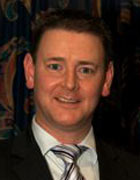 Professional Conductor: Morgan Griffiths
Morgan was born in Batley, West Yorkshire into a strong brass banding family. He was taught in his formative years by his father, and at the age of nine joined the Yorkshire Bus Company Band.

After a short period on cornet Morgan made the switch to euphonium, and was tutored by the legendary ex-Black Dyke euphonium player Geoffrey Whitham who was a major influence on Morgan's playing style.

In January 1990 after spells with Brodsworth Colliery Band and Hammond's Sauce Works Band Morgan was appointed as principal euphonium of the world famous Black Dyke Mills Band, and in doing so became at 18 years of age one of the youngest players ever to hold a principal seat in the bands long history.

In 1992 Morgan accepted an invitation to rejoin his old band Hammond's, which had been transformed into the Yorkshire Building Society Band under the direction of David King.

It was with YBS and King's direction that Morgan became the most successful euphonium player of his generation with seven European Championships wins, three British Open's, two National Championships, three All England Masters and a single English Nationals win.

Along with this several area championships, soloist awards at The Brass in Concert Championships and being voted the 4BarsRest Player of the Year in 2002.

In 1999 Morgan was awarded the much coveted title of 'Euphonium Player of the Year' and recorded his first solo CD titled 'The Voice of the Euphonium'

After a brief period with the Fairey Band Morgan turned his attention to conducting, and in January 2007 he was appointed to the prestigious position of musical director of the YBS Band.
2007 has also seen Morgan gain a Diploma in Performance (P.N.C.B) and he is currently studying for his Masters (M.A) in Music Performance.
Current Players:

Principal Cornet: Iain Culross
Solo Cornets: Donna Towse, Pete Richardson, Helen Turnball, Phil Sanders
Soprano: Kevin Donaldson
Repiano: Richard Hanson
2nd Cornets: Ben Richeton, Jamie Smith
3rd Cornets: Chris Harrison, Gillian Iredale
Flugel: Martin Troumans
Solo Horn: Helen Varley
1st Horn: Emma Walsh
2nd Horn: Richard Rock
Euphoniums: Mike Kilroy, James Emberley
Baritones: Dan Cox, Mike Walsh
Trombones: Chris Gommersal, Charmian Gott, Gareth Sykes
Eb Basses: Dave Long, Simon Wood
Bb Basses: Darren West
Percussion: Elsa Bradley, Patrick Connolly, Sarah Chapman, Dave Dickson, Andrew Kilroy
---
2008/2009 Aims and objectives:

Open for a better future: YBS remain confident of more Birmingham appearances

Contests:
Dave Long told 4BR: "The most immediate contest to look forward to is Brass in Concert, where we have worked hard to produce an innovative and exciting programme. It's a contest we enjoy and have a good record to maintain, so watch out there.
Next year holds a number of objectives. We want to get back to London of course by qualifying at Bradford, and we know we have to pull out all the stops to maintain our position at the British Open. The English National and other contests are something of a bonus, but we hope to get off to a good start at the beginning of the year and build the momentum."

Non contesting front:
Dave added: "Lots of long term planning has been out in pace now for the band. We have a full diary of events to end to the year and 2009 is already filling up nicely. There is still a great demand for the band in concert and we hope to expand on what we can offer by developing different ensembles in the organisation, from quartets and 10 piece groups to swing and even a bit of soul!
We are rebuilding, but rebuilding with the long term in mind, and it starts from a very good foundation. We are hungry to be just as succesful as any of our predecessors and in Morgan we have a conductor who can lead us to do just that and more."
---
4BR Predictions:

It has been a difficult year so far for YBS, but despite the comparative lack of contesting success there are grounds for optimism.
Morgan Griffiths is a talented and strong willed MD, brought up through the David King years, so he knows just what it requires to mould together a band that is more than just a one that competes for the midfield placings at major contests.
That has meant some comings and goings in the ranks over the past 12 months, but there now seems to be a settled look about the personnel and the backroom organisation, although there may be one or two important changes to come after the season ends. Another new chapter in the varied life of a band that traces its roots back over 150 years may well be on the horizon.
The band makes its final appearance of the season at Brass in Concert, and as was shown last year their innovative approach they are still more than capable of giving the top ranked outfits a run for their money.
A good result at The Sage may well set them up for the new season, with obvious objectives in mind.
The first is to try and return to the Albert Hall in London, and the second is to maintain their British Open status after the narrowest of escapes this year at Birmingham. Bonuses may come with decent appearances at the Masters and English Nationals if they get a good start to the year at Bradford.

If they can pick up some good results, then YBS are back on track – especially if they can stay in the British Open. They may not quite be the force of old just yet, and it may be a case of two steps forward one step back over the next year or so, but the optimism isn't misplaced.