2008 National Championships of Great Britain - The Conductors Records
7-Oct-2008
4BR looks at the records of the 20 conductors trying to add a National title to their CV this year to see if they are really as good as their record suggests.
---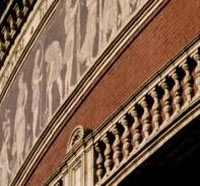 This year 20 conductors will walk onto the stage of the Royal Albert Hall and give of their all to try and become one of a very rare breed indeed – a winning National Championship of Great Britain conductor.
It's harder than you (or they for that matter) may think as some pretty famous names have found it beyond them in the past, including Professor David King, who this year will again be in the box. If he couldn't do it, what hope others? Some conductors love the place, others don't – but that's the nature of contesting.
There is always a fair old turn over of conductors at this contest from year to year, but only two of them this year will be making their debuts.
13 return from last year, and two from 2006, whilst Jeremy Wise last made an appearance in 2000, and John Berryman, back in 1996.
As for experience? John Berryman can boast a debut back in 1977, whilst others with a long track records include Nigel Seaman (1981 debut) and Melvin Whie (1982) and Nigel Taken (1989).
So which one will be walking up Kensington High Street this year with the big old cup and their own memento in the form of the Stanley Boddington Trophy to show off as well?

---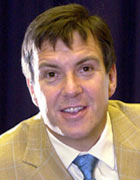 Dr. Nicholas Childs
Black Dyke
Appearances: 15th time
Debut: 1994
Bands taken at Finals:
Tredegar – 1994, 1995, 1996
Fodens – 1997, 1998, 1999
CWS Glasgow – 2000
Black Dyke – 2001, 2002, 2003, 2004, 2005, 2006, 2007, 2008
Record:
3 Wins: 1999, 2001, 2004
2 Seconds: 2005, 2006
2 Thirds: 1997, 2002
3 Fourth: 1998, 2003, 2007
1 Fifth: 1994
1 Sixth: 2000
2 Unplaced: 1995 (9th), 1996 (11th)
---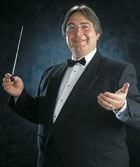 Dr. Robert Childs
Cory
Appearances: 12th time
Debut: 1996
Bands taken at Finals:
EYMS – 1996, 1997
Ever Ready - 1999
Cory/BAYV – 2000, 2001, 2002, 2003, 2004, 2005, 2006, 2007, 2008
Record:
1 Win: 2000
1 Second: 2002
3 Thirds: 2003, 2005, 2007
2 Fourths: 2004, 2006
1 fifth: 2001
3 Unplaced: 1996 (8th), 1997 (12th), 1999 (19th)
---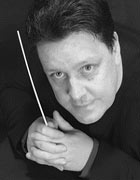 Andrew Duncan
Mount Charles
Appearances: 4th time
Debut: 2004
Bands taken at Finals:
Whitburn – 2004, 2005
Mount Charles – 2007, 2008
Record:
No Wins:
1 unplaced: 2004 (8th), 2005 (11th), 2007 (20th)
---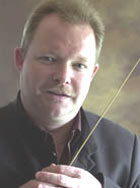 Garry Cutt
Fodens Richardson
Appearances: 11th time
Debut: 1994
Bands taken at Finals:
Marple – 1994, 1998, 1999
Grimethorpe – 2000
Leyland – 2001, 2002, 2003, 2004
Fodens Richardson – 2006, 2007, 2008
Record:
No Wins:
1 Second: 2007
1 Fifth: 2006
1 Sixth: 2001
7 Unplaced: 1994 (8th), 1998 (11th), 1999 (7th), 2000 (10th), 2002 (15th), 2003 (17th), 2004 (16th)
---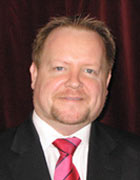 Russell Gray
Carlton Main
Appearances: 8th time
Debut: 2000
Bands taken at the Finals:
Ransome – 2000, 2001, 2003
Tredegar – 2004
Leyland – 2005, 2006, 2007
Carlton Main - 2008
Record:
1 Win: 2005
1 Second: 2000
1 Fifth - 2004
1 Sixth - 2006
3 Unplaced: 2001 (13th), 2003 (7th), 2007 (13th)
---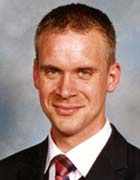 Philip Harper
BTM
Appearances: 5th time
Debut: 2001

Bands taken at Finals:
PolySteel/Flowers – 2001, 2003, 2007
BTM – 2005, 2008
Record:
No Wins:
4 Unplaced: 2001 (9th), 2003 (16th), 2005 (16th), 2007 (11th)
---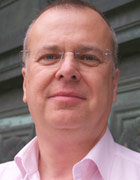 Nigel Seaman
Desford Colliery
Appearances: 5th time
Debut: 1981
Bands taken at Finals:
Lewis Merthyr – 1981
BTM – 1989
Desford – 2005, 2007, 2008
Record:
No Wins:
4 unplaced: 1981 (12th), 1989 (21st), 2005 (9th), 2007 (10th)
---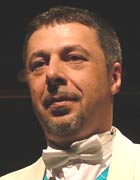 Nigel Taken
Aveley and Newham
Appearances: 11th time
Debut: 1989
Bands taken at Finals:
Newham – 1989
Aveley and Newham – 1998, 1999, 2000, 2001, 2002, 2005, 2006, 2007, 2008
Bournemouth Concert Brass - 2005
Record:
No wins:
1 Fifth place: 1989
9 Unplaced: 1998 (18th), 1999 (13th), 2000 (7th), 2001 (12th), 2002 (12th), 2005 (13th with Bournemouth, 18th with Aveley), 2006 (18th), 2007 (14th)
---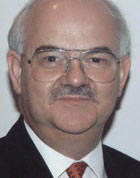 Melvin White
SWT Woodfalls
Appearances: 21st time
Debut: 1982
Bands taken at Finals:
Newham – 1982, 1984, 1985, 1987, 1992
Hendon – 1989
BTM – 1990, 1991, 1993
Aveley and Newham – 1993, 1995, 1997
Woodfalls – 1996, 2008
Redbridge – 1998, 2002, 2003, 2004, 2005, 2007
Travelsphere – 2000
Record:
No wins:
1 Fifth: 1991
1 Sixth: 1985
17 Unplaced: 1982 (18th), 1984 (15th), 1987 (10th), 1989 (7th), 1990 (12th), 1992 (13th), 1993 (10th) (BTM) and (15th) (Aveley), 1995 (17th), 1996 (15th), 1997 (9th), 1998 (20th), 2000 (12th), 2002 (11th), 2003 (15th), 2004 (12th), 2005 (7th), 2007 (15th)
---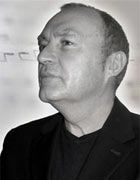 Allan Withington
Grimethorpe Colliery
Appearances: 15th time
Debut: 1992
Bands taken at Finals:
Brighouse and Rastrick – 1992, 1993, 1995, 1996, 1997, 1998, 1999, 2000, 2001
Williams Fairey – 2002, 2003
Grimethorpe Colliery UK Coal – 2005, 2006, 2007, 2008
Record:
6 Wins: 1997, 1998, 2002, 2003, 2006, 2007
1 Seconds: 1999
3 Fourths: 1995, 2000, 2005
1 Fifth: 1992
2 Sixths: 1993, 1996
1 Unplaced: 2001 (11th)
---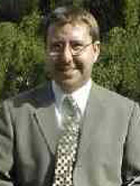 David Roberts
Rothwell Temperance
Appearances: 3rd time
Debut: 1999
Bands taken at Finals:
Rothwell Temperance – 1999, 2006, 2008
Record:
1 Sixth: 1999
1 Unplaced: 2006 (14th)
---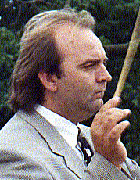 Jeremy Wise
Redbridge
Appearances: 8th time
Debut: 1993
Bands taken at Finals:
John Laing (Hendon) – 1993, 1994, 1995
Cory – 1997, 1998
First City Brass – 1999, 2000
Redbridge - 2008
Record:
2 Sixths: 1997, 1998
5 Unplaced: 1993 (19th) , 1994 (13th), 1995 (12th), 1999 (12th) 2000 (9th)
---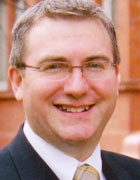 Ian Porthouse
Tredegar
Appearances: 2nd time
Debut: 2007
Bands taken at Finals:
Tredegar – 2007, 2008
Record:
1 Unplaced: 2007 (8th)
---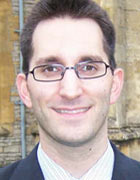 Jason Katsikaris
Leyland
Appearances: 2nd time
Debut: 2007
Bands taken at Finals:
BTM – 2007
Leyland - 2008
Record:
1 Unplaced: 2007 (7th)
---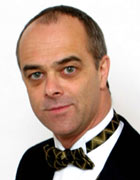 Allan Ramsay
Reg Vardy
Appearances: 2nd time
Debut: 2006
Bands taken at Finals:
Scottish Co-op – 2006
Reg Vardy - 2008
Record:
1 Unplaced: 2006 (10th)
---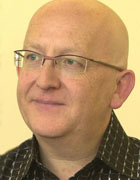 Steven Mead
Whitburn
Appearances: 2nd time
Debut: 2007
Bands taken at Finals:
Whitburn – 2007, 2008
Record:
1 Unplaced: 2007 (9th)
---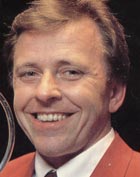 Frans Violet
SWT Woodfalls
Appearances: 2nd time
Debut: 2002
Bands taken at Finals:
SWT Woodfalls – 2002, 2008

Record:
1 Unplaced: 2002 (18th)
---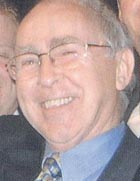 John Berryman
Virtuosi GUS
Appearances: 8th time
Debut: 2002
Bands taken at Finals:
William Davis Construction – 1977, 1982, 1985
Rigid Containers (GUS) – 1993, 1994, 1995, 1996, 2008

Record:
1 Sixth - 1995
7 Unplaced: 1977 (12th), 1982 (17th), 1985 (14th), 1993 (9th), 1994 (10th), 1996 (14th)
---
Debutants: Philip Chalk, Selmer Simonsen