2008 Lower Section National Finals: Harrogate 08 - Introduction and Preview
23-Sep-2008
Malcolm Wood looks forward to a weekend of fun and games at Harrogate as the organisers look to add value to the Lower Section Nationals.
---
Having just got our breath back from a highly enjoyable British Open in the busy metropolitan atmosphere of Birmingham, 4BR is set to enjoy a more leisurely weekend in the genteel surroundings of Harrogate.
However, with 72 bands packed into an area as small as the Birmingham's old Bull Ring shopping centre, and with just as excitable an army of supporters in their wake, it may turn out to be a weekend the well coiffured Daily Mail reading blue rinse ladies that seem to live here in abundance, may well be advised to stay well clear of.
The Lower Section Finals have been in Harrogate since 2004 and whilst the venue itself isn't the most vibrant place on earth, in the context of a major brass band contest the International Conference Centre does the job well enough.
Teashop

As for the town itself? There is just enough to do in Harrogate for those who can't stomach the prospect of listening to a contest for four or five hours in a hall that can at times resemble the atmosphere found at an Embalmer's Convention, but there's only so many cups of tea and cream cakes that you can wolf down at Betty's Teashop.
The workshops that have become such a successful feature of Brass in Concert would be ideal here and the inclusion of a kiddies play area whilst the adults are involved in the contest would certain be a big plus for the participants.
Celebration

Bands mingle in the bars and in the pubs around the spa town, but why not put a function on such as a family night on the Saturday evening so people can celebrate together – and lets face it, getting to the National finals is a celebration in itself.
That may be a little way down the line, but we hear that new things are to be tried this year.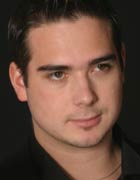 Clinics

York Instruments are to host player clinics and recitals throughout the weekend for instance. Owen Farr, David Childs and Angelo Bearpark will be on hand to offer advice and tips to players from 11.00am – 1.00pm and 3.30pm – 5.30pm each day. A fine idea, and hopefully the first of many progressive initiatives to come.
The Norwegians continue to show us how it is done at their National Championship in Bergen so why not follow their example with the announcement of the results onto big screens? Peter Bates will no doubt be on hand to bring the awaited masses the results, but please, no repeat performances of 'Champagne Charlie' as was the case last year – even Simon Cowell would draw the line at that!
Kapitol Promotions certainly run a slick and professional weekend here. With an army of back stage helpers things run like clockwork and as we've already said, they've built a platform over the past four years on which they can build.
Credit crunch

Once again, an all-day ticket will be in operation at £10 for Adults and £7.50 for Concessions, which isn't bad at all considering that you'll get charged £7.50 and £5 respectively per section. But what about a family ticket of £20 that includes two children under the age of 16? The credit crunch has come to the brass band world too, so it has to be a good idea in these difficult times?
Talking of the credit crunch lets also hope the Conference Centre itself has become aware of it too. The organisers have no control over is the cost of the food and drink on sale in the venue, but it still comes as a bit of a shock when a sandwich, pasty, and a cup of tea costs as much as a ticket to listen to the bands all day.
Harrogate will be a familiar venue for thirteen bands this year that return again in the various sections. A special mention though to Wellington (Telford) who make it four times in a row this year, a fantastic effort.
As always, there's more than a comment or two that can be made on the selection of the test pieces, but each set work has plenty to challenge the bands and there will be no easy rides this weekend for certain.
Cracking start

The whole weekend commences at 9.30am on Saturday morning with 'The Shipbuilders' testing the Fourth Section contenders - a real blast from the past, and a great piece to show which of the bands has found its contesting sea legs in landlocked Harrogate. It promises to provide a cracking start.
Saturday afternoon focuses on the Third Section with Sandy Smith's arrangement, 'Suite for Brass'. The Black Dyke horn player is one of the best arrangers in the business and bands will certainly have earned a pint or two on Saturday night after coming to grips with it.
Philip Sparke's intriguing 'The Saga of Haakon the Good' is the Nordic challenge for First Section bands bright and early on Sunday morning, and along with the other pieces, it created some interesting viewpoints from the bands.
The whole weekend is brought to a close with Sir Dean Goffin's 'My Strength, My Tower' for the Second Section bands – a fine old piece that could take test the strength of character of quite a few players and conductors alike.
Judges

Once again the organisers have opted for eight adjudicators who have bucket loads of experience between them.
Richard Evans and Chris Wormald deliberate in the Fourth; good friends, Stan Lippeatt and Kevin Wadsworth oversee the Third; cornet virtuosi Jim Davies and Peter Roberts will make the decision on the Second Section, and Steve Sykes and Melvin White to be in session on Sunday morning in the First Section.
An interesting mix, but how fascinating it would be to have somebody from a non-banding background such as the orchestral world giving their views?
Coverage

4BR will be there once more providing our 'live' coverage (or as quick as we can our correspondent to run down the winding runway from the hall to the foyer and get it typed up) and we'll have our usual retrospectives, podcast with interviews and opinions and music clips too.
Keep a look out for us and come and say hello, and have a look at what we've said about your performances and the picture galleries too. Then you can either say thanks or give us a well earned mouthful of criticism too!
See you on the weekend.