2008 Lower Section National Finals: First Section - Introduction & Predictions
23-Sep-2008
Malcolm Wood looks at an impressive line up of contenders hoping to do a bit of Viking marauding to take the First Section National title.
---
Test Piece – The Saga of Haakon the Good - Philip Sparke
Adjudicators: Steve Sykes and Melvin White
Sunday 28th September
Commences 9.30am
Once again there is an impressive line up of nationwide strength here on Sunday morning that will be dreaming of being declared First Section Champion.
In the past couple of years it's a contest that has been won with performances with the stamp of authoritative class with, Pennine Brass winning by four clear points twelve months ago, and being worth very penny of it too.
That said, it is hard to think of a winner here who has gone into the Championship Section and made a lasting impression. Winning here is one thing, becoming a true top flight Premier League band, quite another.
Interesting

This year the competing bands have a very interesting test piece to get to grips with.
'The Saga of Haakon the Good' was commissioned by Frei Hornmusikk Band in Norway at the beginning of 2008 and was used by them in the Fourth Section at the Norwegian Brass Band Championships in Bergen. Yep – the Fourth Section.
As all things Norwegian, you can't fault the ambition (a bit like their old marauding Vikings) and the piece is certainly not as easy as you may think given its original commission – as Frei themselves found out. Whether or not it's a test for bands on the cusp of possible promotion to Championship banding is another matter though.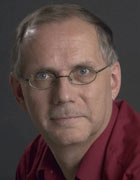 Typical Sparke

It's typical Sparke; full of excitement and colour, requires plenty of drive and energy and even a bit of close harmony Norwegian throat wangling too. Who ever wins on Sunday may well be in the mood for a bit of true Viking celebration after the results, so the ladies of Harrogate better watch out.
Looking back through the record books since its inception in 1992, this contest has been won by the North West (5 times), Midlands (4 times), Yorkshire (4 times) Wales (2 times) and the North East just once. We're not writing off the Scots, the West of England or London and Southern Counties to take the title this time around, but after listening to the rounds of qualifiers this year, the odds do favour the regions that have done well in the past.
Yorkshire

Yorkshire sends two strong contenders in the form of champions Skelmanthorpe who took the title at Bradford with a commanding performance under John Roberts, and Stannington with the experienced Derek Renshaw.
Skelmanthorpe will be many people's favourites for the National title itself if they can continue to perform as well as they have done in bagging numerous contest victories in the last two years, whilst Stannington are an ambitious, well run outfit improving rapidly under the watchful direction of their MD.
North West

Over on the other side of the M62 in the North West it's Blackburn and Darwen and Roberts Bakery who will make the journey in a quest of victory.
The North West always provides quality challengers, and Blackburn continue to make good progress under Nick Sheppard, whilst Colin Cranson, the long standing conductor of Roberts Bakery (and we do mean one of the longest band/conductor partnerships around) is an outfit that has gained a great degree of musical momentum recently. Both will be bands to look out for.
Midlands

The 18 band Midland area contest was one of the most keenly fought of the entire regional championships this year, with a host of well matched bands battling it out for one of the three qualification places on offer.
In the end the strong trio of champions, Glossop Old, Phoenix West Midlands and Hathern won through, and all three will travel to Harrogate with realistic ambitions.
Glossop demonstrated back in March that they are now back on track under the talented John Davies, and showing the form that not so long ago saw them competing at the British Open, whilst both Hathern and Phoenix are backed by national title winning experience in recent years too. All three are potential podium finihers or better on the weekend.
Wales

There was a sense of inevitability about the qualifiers from Wales this year, with Newbridge (Celynen) and Beaumaris winning through. Both bands have shot up through the sections in recent years and filled the top two spots in the Second Section finals here just twelve months ago.
The Welsh have not won this contest since 1994, but Northop came close last year finishing second behind Pennine. Both are ambitious and hungry for more success, but this is a much higher level and they may not find it as easy a ride as they did a year ago. Don't discount either of them though.
Scotland

The Scots have yet to taste victory in the First Section, but they too send a pretty strong raiding party south on this occasion in the shape of champions Bo'ness & Carriden and Clackmannan District Brass.
Both were a class apart at the Scottish Championships and with two of the best MDs around in Mike Marzella and Paul Kiernan there is a sense of expectation to go with the ambition this year.
West of England

Strange as it may seem given the success of their lower section bands elsewhere at these championships over the last few years, the West of England has yet to provide a First Section National champion.
This year the area sends champions Helston and Otterbourne Brass on the long trek to North Yorkshire. Helston are safe in the knowledge they're going up to the Championship Section next year and are a much stronger outfit than when they came here two years ago, whilst Otterbourne and the distinguished Lt-Col Chris Davis are an exciting band very much on the up.
London & Southern Counties

There should be a great deal more confidence too in the two representatives coming up from London & Southern Counties, after Jersey Premier Brass and Ipswich & Norwich Co-op won through from a keenly fought contest at Stevenage.
The amazing group of players from Jersey know all about that winning factor at Harrogate having won the Third Section in 2005 and their rise through the sections under Welshman Tim Pritchard seems to know no limits. Robin Norman meanwhile has quietly and very purposefully gone about building an impressive outfit at Ipswich & Norwich Co-op, a band looking to enjoy a dividend payout on the weekend.
North of England

That just leaves Kirkbymoorside Town and Wansbeck's Ashington Colliery from just up the road in the North East, both of whom were very good value for the qualification at Darlington.
Wansbeck's improvement over the last year is clear for all to see (they were 8th in the Second Section last year) and they made the step up in class with ease, whilst Kirbymoorsdie Town may have been a bit quieter than many of their contesting rivals this season but that may well mean they come here fully prepared and ready to stake a claim for the title.
All in all though it promises to be a fascinating few hours with an enjoyable test, but who do 4BR think will be celebrating into the small hours wearing horned hats and toasting success by shouting 'Skol!'?

4BR Prediction:
There are plenty of strong contenders that are more than capable of taking the title, especially if they all play to the top of their form.
The draw may well play a part on this one as so many of the bands are very evenly matched, and it could take a bit of Viking inspired inspiration (rather than the rape and pillage bit) to head home with the trophy.
If that's the case then Skelmanthorpe could be the band to do it, with Glossop Old, Hathern and Helston not too far behind. Newbridge should feature highly too, whilst Clackmannan and Bo'ness should provide stiff opposition and possible top six finishes.
1. Skelmanthorpe
2. Glossop Old
3. Hathern
4. Helston
5. Newbridge (Celynen)
6. Clackmannan
Dark Horse: Bo'ness & Carriden