2008 Lower Section National Finals: First Section - Runners & Riders
23-Sep-2008
17 of the best bands from all around the UK - all looking to head home from Harrogate crowned as First Section National Champion.
---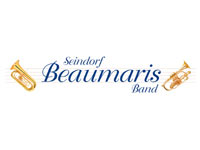 Seindorf Beaumaris

Region: Wales
Conductor: Gwyn Evans
www.beaumarisband.org.uk/
Qualified: 2nd place (Wales) – 185pts (G. Evans)
Principal Players:
Principal Cornet: Paul Hughes
Soprano: Bari Gwilliam
Flugel Horn: Chris Williams
Solo Horn: Nia-Wyn
Baritone: Hefin Evans
Euphonium: Tom Hughes
Trombone: Kate Gwilliam
Eb Bass: Gavin Saynor
Percussion: Sion Mason
History:
In 2006 a change in the set up of the Beaumaris organisation took place and a decision was made to amalgamate the two existing competing bands into one.
This decision was made as a result of the loss of a number of key players but also to ensure the long term financial security of the Beaumaris organisation. This has been a positive step in the right direction with the band gaining qualification to the National Finals in 2007 in the Second Section where they gained 2nd prize, and this year will represent Wales once more in the First Section.
The success over the last two years has seen the band gain promotion from the First Section to Championship Section in 2009.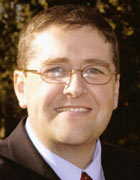 Conductor:
The undoubted driving force behind the startling success of Seindorf Beaumaris Band is its Musical Director, Gwyn Evans.
His charismatic leadership, musical understanding and a relentless driving passion for quality and excellence has inspired many musicians over the years.
He works as a Peripatetic teacher on the Isle of Anglesey for the William Mathias School Services. His musical interests are broad. A fine jazz trumpeter, who loves to play and listen to top class 'Big Bands', as well as small combos, orchestras or even just solo trumpet playing.
As well as playing musical instruments he has also established a successful business as a Piano Technician, repairing and restoring pianos.
Test piece opinions:
"The band are so thrilled to be playing a new work from the pen of Phillip Sparke and are enjoying working on the piece which has so much musical qualities, exploring every tonal texture within a band.

The conductor feels that this will be the major challenge and commends the choice of test piece where musicality reigns over technicality."
---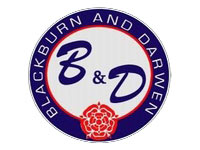 Blackburn and Darwen

Region: North West
Conductor: Nick Sheppard
www.blackburnanddarwenband.co.uk
Qualified: 2nd place (North West) – 190 pts (N. Sheppard)
Principal Players:
Principal Cornet: Alan Thomas
Euphonium: Rachael King
Soprano: Tommy Johnson
Solo Horn: Tariq Ahmed
Trombone: David MacLeod
Flugel: Robert Speakman
Baritone: Sharon Meredith
Eb Bass: Andy Davies
Bb Bass: Gareth Henderson
Percussion: Martin Gernon
History:
The Blackburn and Darwen Band can trace its roots to 1840, with the formation of the Darwen Temperance Band. This band was established on strict teetotal principles with members having to pay fines of up to 5s if caught imbibing.
The greatest achievement as a Temperance band was in 1856, taking part in the National Finals at Crystal Palace.
After surviving many ups and downs over the years, the band changed its name to Darwen Band in the early 1970s and then enjoyed its greatest success. In 1979 the band won the Fourth Section National Finals and quickly progressed through the Third and Second Sections to achieve Championship status in 1984.
Alec Evans, the resident conductor at Besses o' th' Barn band at that time, then joined and led it to the 1987 Grand Shield title. In 2008 the band has come 5th at Preston, won the Hebden Bridge contest and came 9th at the Senior Trophy.
Conductor:
Nick, a brass and percussion specialist, began his musical career playing the cornet and soon became an established player winning many awards. Nick has also played at many prestigious venues in his career, has recorded many CD's and has toured the world.
He was introduced to brass bands by his father playing for the Rogerstone Band and went on to play for Wingates, Leyland and Marple on soprano cornet.
Nick, born and bred in South Wales, moved to Manchester to study music at the University of Salford, and later went on to gain his teaching certificate at Manchester Metropolitan University. He began teaching at Failsworth School in 1999.
Nick became Musical Director of the Blackburn & Darwen Band in February 2004 and also took the decision to take up the baton with the Eagley Band before conducting the Pemberton Band.
Test piece opinions:
"The band is certainly enjoying rehearsing the piece. In fact the band's spokesperson has yet to hear a negative comment about it, which is quite a tribute as they are apparently a hard bunch to please!
On a recent trip to Norway, Nick Sheppard took the opportunity of paying a visit to Haakon's Hall in order to put himself in touch with the spirit of the music – that's commitment for you!"
---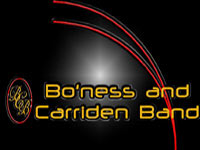 Bo'ness and Carriden

Region: Scotland
Conductor: Mike Marzella
www.carridenband.co.uk/
Qualified: Winners (Scotland) – 190pts (M. Marzella)
Principal Players:
Principal Cornet: Gordon McFarlane
Euphonium: Scott Cameron
Soprano: Richard Tobin
Solo Horn: Suzanne Robertson
Trombone: Geoff Turnbull
Flugel: Sarah Findlay
Baritone: Fiona Rodger
Eb Bass: Tony Pacher
Bb Bass: Michael Wright
Percussion: George Welsh
History:
The Band, currently celebrating their 150th anniversary, was founded in 1858 and was originally known as the Grange Instrumental Band.
It has the distinction of being one of the oldest brass bands in Scotland and the first ever Champion Band of Scotland, won in 1895.
In 1977, they were not only the Scottish Champions but were also placed 5th in the National Finals. In the first European Championship in 1978, the band secured an unbelievable 4th place.
In 1984 and 1987 the band secured 2nd place at the Scottish Championships and last won the Championship title in 1995. Over the years the band have also appeared on radio and television many times, with their first ever radio performance taking place in 1930.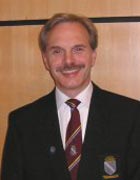 Conductor:
Michael Marzella's life-long love of brass bands began when, age 8, he joined the town band in Armadale, West Lothian. Coming from a family passionate about music, he later signed for the Whitburn Band.
During many happy years, his musicianship developed under the guidance of several conductors. The leadership of Major Peter Parkes during the 1980's and early 90's was particularly influential.
These experiences combined with his work in education inspired Michael to develop a conducting career of his own.
After having worked successfully with several Scottish bands in 2003 he returned to Whitburn as Resident Conductor. There he resumed his musical relationship and friendship with Andrew Duncan, resulting in an outstanding runners-up position in the British Open Championships.
Following his successful stint at Whitburn, Michael accepted the position of Resident Conductor at Bo'ness & Carriden Band in 2006 and it is a partnership that has already proved similarly successful.
---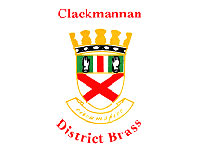 Clackmannan & District

Region: Scotland
Conductor: Paul Kiernan
www.clackmannanbrass.co.uk/
Qualified: 2nd place (Scotland) – 189pts (P. Kiernan)
Principal Players:
Principal Cornet: Stuart Macaulay
Euphonium: Willie Downie
Soprano: Tommy Harrower
Solo Horn: Graham Caldwell
Trombone: John Muir
Flugel: Kate Bolton
Baritone: Hilary Whitaker
Eb Bass: Hazel Graham
Bb Bass: Craig Dennis
Percussionist: Anne McInnes
History:
Clackmannan District Band was formed in 1991 as a result of the amalgamation of the Alva Town and Alloa Burgh bands.
During its short history the band has had a remarkable contesting success, representing Scotland at the National Finals on three occasions. A particularly successful contesting period culminated in the band being awarded the title "Scotland's Band of the Year 2002" and to celebrate this achievement, the band recorded their first ever CD.
Since Paul Kiernan took over the baton in 2006 the band has enjoyed fine results, and has been placed in the top 3 at every contest in the last 18 months.
Recent successes include winning 'Best Fife A Band' at the Fife Charities contest, and winning the Scottish Shield by a 5-point margin in Perth in November 2007.
2008 began with 2nd place at the Scottish Championships and in April the band competed at the Fife Brass Band Festival and won the First Section with their entertainment programme. In May they won the First Section and best non-NCBBA band at the Northern Counties contest, coming 2nd overall.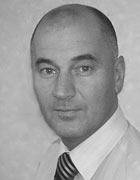 Conductor:
Paul Kiernan's musical roots are embedded within the brass band movement. He started playing at the age of 13, receiving tuition at his local high school, and competed in his first brass band contest at the age of 17 with the Kinneil Colliery Band.

Since then Paul has established himself as one of Britain's top brass band trombone players and soloists, playing with the Whitburn Band and the Scottish Co-op Band where he was resident for 14 years. During this period he competed in numerous performances at the National Championships and British Open.

Paul has taken part in the European Brass Band Championships in Bergen, Munich, Montreux, Brussels, London and Scotland. He has frequently played with all the top bands in Britain including the Black Dyke Mills Band, The Fairey Band and Yorkshire Building Society at concerts and CD recordings.

As a soloist Paul has performed all over the world including Australia, New Zealand, Brazil, and many European countries, and has been very fortunate to win many solo prizes including the Trombone Champion of Great Britain in 1993. He has also performed on radio broadcasts and recorded many solos on CDs.
---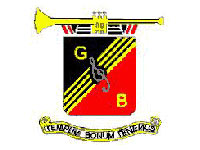 Glossop Old

Region: Midlands
Conductor: Jon Davies
http://www.glossopband.org/
Qualified: Winners (Midlands) – 183pts (J. Davies)
Principal Players:
Principal Cornet: Dave Richardson
Euphonium: Pete Bowd
Soprano: Mandy Crowther
Solo Horn: Stuart Wilkinson
Trombone: Dave Redfern
Flugel: Marcia Furmage
Baritone: John Perrett
Eb Bass: Hugh Cant
Bb Bass: Matt Harrison
Percussion: N/K
History:
Glossop is the town where the modern brass instrument valve system was invented, and the band is thought to have been formed sometime around 1830 when Glossop Original and the Whitfield Rifle Volunteers merged.
Early contest success came under the baton of Alex Owen, but financial problems almost caused the collapse of the organisation in 1990 and unfortunately resulted in the departure of the conductor and many players.
The situation continued for almost three years with playing numbers dropping to around eight by early 1993.
Thanks to the efforts of Ken Cant, a full team was established in mid 1993 and later that year, Jim Cant, was appointed as MD. Contesting re-started in early 1999 and was followed by an unbeaten period of two years, with the only loss of third place at the 1996 First Section National Finals.
Since then the band has continued to prosper with occasional periods of decline, reaching the British Open in the late 1990's.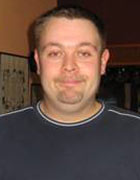 Conductor:
Jon Davies was born in Walkden and began learning the trombone aged 13. He later moved to Eb bass, following in his father's footsteps and joined the Walkden Band on solo Eb bass at the age of 14.
At the age of 16 he accepted an offer from University College Salford to study for a Diploma in Performing Arts. Whilst there he played solo Eb bass for the Wingates Band.
Jon gained a Distinction in his Diploma in Performing Arts and continued his studies under David King, gaining a BA (hons) in Band Musicianship and winning the Harry Mortimer prize for best instrumental performance in his final recital.
After leaving university he accepted the position of solo Eb Bass for the Yorkshire Building Society Band where he stayed for the next 7 years.

By 2002, after a brief period at Grimethorpe, he joined the Fairey Band. In 2004 he moved to Fodens and became the MD of the Glossop Old Band.
---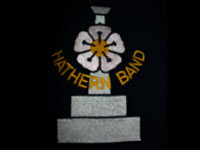 Hathern

Region: Midlands
Conductor: Dave Newman
www.hathernband.co.uk
Qualified: 3rd place (Midlands) – 179 pts (D. Newman)
Principal Players:
Principal Cornet: Mike Wood
Euphonium: Graham Rix
Soprano: Stu Ratcliffe
Flugel Horn: Lesley Bentley
Solo Horn: Carole Atkinson
Trombone: Simon Baum
Baritone: Mark Tanser
Eb Bass: Andrew Haworth
Bb Bass: Edward Atkin
Percussion: Jeremy Bowman
History:
The Hathern Band was originally formed as a Foresters Friendly Society Band, growing around the nucleus of a few local families. Deep rivalries resulted in the formation of a breakaway organisation in 1840 but in 1918 the rivals resolved their differences and established a united band.
Since then, the band has flourished. The 1980s saw a number of significant changes, with the opening of the new bandroom, which was built with money raised by players and supporters, whilst two extensions have since been added with help of a grant from the National Lottery.
In 1981, a Junior Band was formed and there are now four bands in the village; the main Hathern Band, Hathern Youth Band, Hathern Concert Brass and Hathern Training Band, with a total membership in excess of 120.
Hathern is a thriving First Section organisation, having had a three-year spell in the Championship Section after gaining promotion in 1996. In 2004 Hathern won the Second Section National title in Harrogate. Hathern is proud to be a largely self-supporting organisation without an overall sponsor.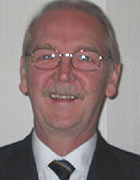 Conductor:
David began playing the cornet at the age of six. During his formative years he successfully auditioned for a position with the National Youth Band of Great Britain, with whom he was a member for five years.
In 1970 he joined the City of Coventry Band on soprano cornet and was also a member of Men of Brass under Harry Mortimer.
Under his baton Hathern has appeared at five National Finals and in 2004 directed them to win the National Second Section title. David became the MD of Hathern in 1979 making him, the longest serving conductor in Leicestershire.
In addition to conducting Hathern, David also directs Hathern Training Band and Hathern Youth Band. By day he teaches Music at Babington Community College in Leicester.
Test piece opinions:
"As with all Phillip Sparke music, very listenable and enjoyable to play. The music presents lots of challenges although thankfully not the recent fashion of hundreds of notes to contend with!"
---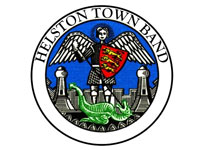 Helston Town

Region: West of England
Conductor: John Hitchens
www.helstontownband.co.uk
Qualified: Winners (West of England) – 191pts (J. Hitchens)
Principal Players:
Principal Cornet: Ian Harvey
Euphonium: Kevin Johns
Soprano: Samuel Eddy
Solo Horn: Lisa Johns
Trombone: Lester Ashton
Flugel: Catriona Bell
Baritone: Jack Curnow
Eb Bass: Mike Pritchard
Bb Bass: Jonathan Bond
Percussion: Simon Taylor
History:
Helston Town Band can be traced back to the turn of the century, and there are members of the current band whose family connections extend back four generations.
Under the direction of John Hitchens, they won the West of England First Section title in 2006, and went on to gain a creditable 7th place at the National Finals, whilst in 2007, the band achieved 3rd place at the Regional Championships.
2008 has been an extremely successful year to date. At Torquay, the band was once again crowned First Section Champion, for the second time in three years, easily securing promotion to the Championship Section for 2009.
The band also continued its winning streak at the Bugle Contest, picking up a 'clean sweep' of trophies, gaining first place in both the First Section test piece and march, and winning the Best Deportment Prize and Best Player of the section.
Since then, there have been two changes to the band's line up for Harrogate, with Samuel Eddy on soprano and Jack Curnow on baritone, replacing Jeremy and Rachel Squibb who are expecting their first child on 30th September.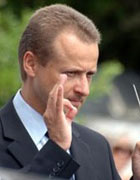 Conductor:
John Hitchens began playing the euphonium with the Camborne Junior Band. He became principal euphonium with Camborne Band in 1984, a position he held for sixteen years. A former pupil of the late Albert Chappell, John has won numerous solo awards, including the soloist prize at Yeovil Contest on two separate occasions.
In 1994 and again in 1998 he became Euphonium Champion of Great Britain and has performed in many concerts at home and abroad, and performed as a soloist in the Queen Elizabeth Hall, London.
In 2002, John was appointed MD of Helston. After leading the band to its promotion to the First Section, they became West of England First Section Champions in 2006.

He repeated the feat in 2008, and with it, promotion to the Championship Section for the first time in the band's history.
Test piece opinions:
"As with all Philip Sparke test pieces, it certainly provides plenty of challenges in all departments. The band is particularly pleased to have a new test piece to work on, and one that they hope that audiences will enjoy listening to as much as they have enjoyed rehearsing."
---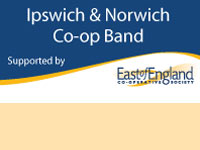 Ipswich and Norwich Co-op

Region: London & SC
Conductor: Robin Norman
www.ipswichandnorwichcoopband.co.uk
Qualified: 2nd (London & SC) – 190pts (R. Norman)
Principal Players:
Principal Cornet: Georgiana Hawkes
Solo Horn: Ruth Trown
Euphonium: Trevor Laird
Soprano: Steve Alexander
Flugel: Danny Wright
Baritone: Adrian Kirby
Trombone: Ian Burton
Eb Bass: Phil Adams-Howell
Bb Bass: Paul Cannard
Percussion: Peter McLean
History:
Ipswich & Norwich Co-op Band started life in 1982 as Connells Sounding Brass, quickly merging with another local band to become a full brass band. Later that year it became runners –up in the East Anglian BBA Suffolk Championship.
In 1992, the band was sponsored by the Ipswich Co-op Society and held this name until 2002, when the band became the Ipswich and Norwich Co-op following the merger of the two Co-operative societies. Whilst retaining the present title the band is also supported by the East of England Co-operative.
The past year has been the most successful in the band's recent history. After performing a memorial concert for composer Malcolm Arnold in 2007, the band has gone from strength to strength.
After securing 4th place in the First Section at the Butlins Mineworkers competition in 2008, the band went on to further contest success at both the Area and, in May, won the East Anglian BBA competition for the first time in its history. They will regain Championship status nationally from January 2009.
Conductor:
Robin was born in Kings Lynn. His tuba playing career started at the age of eleven and quickly progressed. In 1990 he joined Matthews Norfolk Brass, and was awarded "Most Outstanding Soloist" at the National Concert Band Festival.
He subsequently joined the NYBBGB achieving principal tuba on his first course and gained a place at Birmingham Conservatoire in 1991 performing under such conductors as Sir Simon Rattle and Pierre Boulez as well as continuing brass band playing in the William Davis Band.
Robin graduated in 1995 and continued his playing and conducting commitments alongside a career in music publishing.

He has performed with many top UK bands and professional orchestras and has been the MD of Ipswich since May 2005. He combines his regular work and conducting commitments with his active life as a tuba player and soloist.
Test piece opinions:
"Like many bands, I suspect an initial reading of "Haakon the Good" proved deceptive. Whilst it may not contain the technical pyrotechnics of previous test pieces we have encountered this season, there are still challenges for the whole ensemble.

It's proving to be a fruitful piece to get to grips with and we are enjoying both the lyrical and more rambunctious sections of the work. We are big fans of Mr Sparke's work and "Haakon" is no exception to this."
---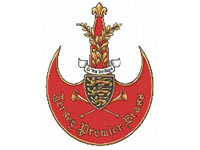 Jersey Premier Brass

Region: London & SC
Conductor: Tim Pritchard
www.jerseypremierbrass.org.je/
Qualified: Winners (London & SC) – 192pts (T. Pritchard)
Principal Players:
Principal Cornet: Luke Brown
Euphonium: Michael Eouzan
Soprano: Neil Britton
Solo Horn: Lucy Craven
Trombone: Darren Gale
Flugel: Nigel Arnett
Baritone: Matt Goffee
Eb Bass: Adam Griffiths
Bb Bass: Joe Betts
Percussion: Jason Mildren
History:
JPB was formed at the tail end of 1997 and performed its' first concert in the spring of 1998. The band is currently enjoying its' tenth year anniversary with a third return to the National Finals in four years.
It took a few years for the band to find it's feet on the contest platform but since 2005 the band has won the Area Championships in the Third, Second and First Sections, picking up the National Third Section title along the way.
The band is proud of its' achievements, as the English Channel has ensured that success has come about from developing local musicians. Every member of the band lives within a three mile radius of the bandroom and only three players have ever competed with another band.
Despite costs of £5000 a contest limiting the band to two a year, the band thrives on competition - not in the least as each one entails a weekend away.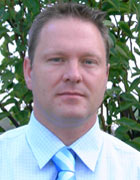 Conductor:
Tim first starting playing the cornet with Abertillery Band, going on to study music at Cardiff University.
Moving north to take up his first teaching job in Blackpool, he has played in the cornet section of both Besses o 'th Barn Band and the Freckelton Band.
In 1997 he moved to Jersey to become Head of Music at Les Quennevais School.
Test piece opinions:
"It would be impossible not to enjoy playing a piece by Phillip Sparke as the man can't seem to put a foot wrong.

We do think that it will make for an interesting time for the adjudicators however, as it should be well within the capabilities of all of the bands. We can't wait to get on the stage, the girls have even bought new dresses again."
---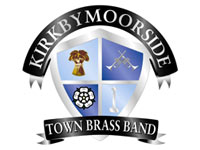 Kirkbymoorside Town

Region: North of England
Conductor: John Woodward
www.kirkbyband.co.uk/
Qualified: Winners (North of England) – 190pts (J. Woodward)
Principal Players:
Principal Cornet: John Sails
Euphonium: Ben Smailes
Soprano: Sarah Woodward
Solo Horn: Phil Woodward
Trombone: John Barrett
Flugel: John Woodward
Baritone: Emma Langan
Eb Bass: John Kendal
Bb Bass: Richard Smailes
Percussion: David Wakeley
History:
The band can trace its existence back to 1856 and perhaps as far back as 1815.
This will be Kirkbymoorside's first appearance at the Nationals since 2004. The band has, however, enjoyed numerous recent contest successes, most notably having won the North of England Regional title twice in four years.
Kirkbymoorside haven't been as active in the 2008 contest scene as some, but have added several new recruits from their thriving junior band. That said, they did achieve success at the Easingwold March Contest coming second overall.
The band's greatest success is their junior band. Kirkbymoorside receives no sponsorship and is funded entirely by public subscription. The progression of learners (young and old) is what keeps the band alive and is fuelled by the enthusiasm and dedication of band members who give up their time to offer tuition.
Once the Nationals are out of the way, the band will begin preparing for their forthcoming trip to Germany to visit friends from the "Himmighausen Blaskapelle" near Paderborn.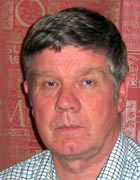 Conductor:
John Woodward started playing the tenor horn with Kirkbymoorside in 1958. Over the years he played solo horn, baritone, euphonium, trombone and bass trombone.
In 1970 he joined the Kippax Band, but in 1974 he returned to Kirkbymoorside. The following year he volunteered to tutor the young players and develop the Junior Band and was appointed Deputy Bandmaster, a post he held for 17 years.
In 1992 he was appointed Bandmaster to the senior band and under his baton they have enjoyed a long period of success and has maintained a high standard of playing.
Although John is not directly involved with teaching the junior players he is particularly proud of the bands latest teaching scheme for young players where currently 38 learners are under tuition.
Test piece opinions:
"This is a wonderful piece of music from the pen of Philip Sparke and the band has enjoyed every rehearsal. It is exciting, interesting, challenging and a great piece to perform."
---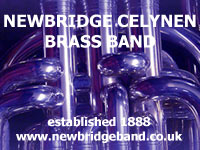 Newbridge (Celynen)

Region: Wales
Conductor: Paul Holland
www.newbridgeband.co.uk
Qualified: Winners (Wales) - 189 pts (P. Holland)
Principal Players:
Principal Cornet: Andrew Smith
Euphonium: Nigel Thomas
Soprano: Ellie Holland
Solo Horn: Angie Thomas
Trombone: Jack Smith
Flugel: Rhiannon Hayes
Baritone: David Osborne
Eb Bass: Chris Eveson
Bb Bass: Tony Yelland
Percussion: Richard Hinwood
History:
Newbridge was originally formed in 1888 and over the past 12 months have enjoyed their most successful contesting period. Since 2002 the band has won 18 contests ranging from Third Section to Championship, including the Second Section National title last year.
Currently the band has won the Welsh Area and finished 2nd in the Miner's Eisteddfod. Since the band's last appearance at the National Finals of 2007 further personnel changes have once again proved positive allowing the band to strengthen its ranks to face tougher competition in the higher sections.
Newbridge will again be looking to make a good impression at this year's contest with a number of players making their contesting debut with the band.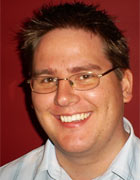 Conductor:
Paul Holland, was appointed MD in 2002. Paul's playing career began at age 11 and culminated in a successful 3 year period with Black Dyke winning the National and British Open titles.
Paul studied music at Huddersfield University gaining his music degree in 1998 before he returned back to Wales where he now works full time with Newbridge and continues to be in demand with Championship Section bands in the Principality.
Since his appointment they have achieved 18 contest wins, been crowned League Champions of Wales 4 times, Champion Band of Wales 4 times, represented Wales in the National Championships of Great Britain 4 times and setting records for the most consecutive wins across a variety of sections in Wales.
Paul continues to work the band hard planning for the future and introducing new talent where possible.
Test piece opinions:
"A descriptive work that should prove enjoyable to rehearse and perform at Harrogate."
---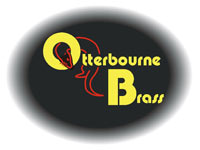 Otterbourne Brass

Region: West of England
Conductor: Lt Col Chris Davis OBE
www.otterbournebrass.org.uk
Qualified: 2nd (West of England) – 190pts (Lt Col C. Davies OBE)
Principal Players:
Principal Cornet: Tania Moonesinghe
Euphonium: Andrew Norman
Soprano: Steve Dawkins
Solo Horn: Helen Davis
Trombone: Ann Bebee
Flugel: Nicky Robbins
Baritone: Keith Badman
Eb Bass: Matt Barnes
Bb Bass: Adge Cutler
Percussion: Mark Jordan
History:
The band was formed in 1974 to offer playing opportunities to individuals whose age precluded their participation in the Hampshire Youth Concert Band. Originally called Hampshire Concert Brass, the band changed its name to City of Winchester Brass in 1980, in recognition of its place within the city.
In 1997 the band was awarded a grant from the National Lottery, and shortly afterwards moved to new facilities at Otterbourne Village Hall. In 2003 the band announced that it was changing its name to Otterbourne Brass to celebrate the community involvement in the village that has become its home.
Otterbourne Brass is delighted with its qualification for the National Finals in Harrogate in only the second year of being in the First Section.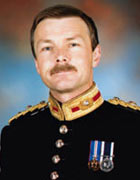 Conductor:
Born in 1959, Chris Davis took an early interest in music, playing in various combinations in and around the Winchester area.
On completion of three years training he joined the Band of the Commander in Chief Naval Home Command. Having completed the Bandmasters class there followed a year as a member of the Band of the Commander in Chief Fleet, gaining his Licentiate from the Royal Academy of Music.
He was appointed Director of Music, Royal Marines Band Scotland in 1995 and spent 3 years in charge of the band performing at venues throughout the United Kingdom.
He was promoted to Major in 1999 and in 2002 Lieutenant Colonel Davis assumed the position of Commandant of the Royal Marines School of Music and Principal Director of Music Royal Marines, the seventh in a line of celebrated musicians who have held the appointment.
Test piece opinions:
Chris Davis MD: "As a piece of music The Saga of Haakon the Good is not technically difficult for this grade of band. It is however a huge challenge in terms of performance and the journey taken by band and conductor will go along way to defining the winners.
I have a belief that this piece cannot be simply played in a typical brass band format, it needs to be staged and revealed almost in a cinematic way, this gradual revelation will add to the wonderful scoring and melodic lines which Philip has given us. Work for good soloists and percussion add much to the overall picture. This piece is a winner for everybody; adjudicator, conductor, band and audience... simply enjoy".
---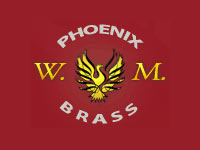 Phoenix West Midland Brass

Region: Midlands
Conductor: David Maplestone
www.phoenixwmbrass.co.uk
Qualified: 2nd place (Midlands) – 180pts (D. Maplestone)
Principal Players:
Principal Cornet: Lisa Jenks
Euphonium: Vicki Southall
Soprano: Jo Todd
Solo Horn: Richard Haines
Trombone: Geoff Pearson
Flugel: Emma Taylor
Baritone: Louise Wilkins
Eb Bass: Colin Graham
Bb Bass: Ben Parkes
Percussion: Dave Jenks
History:
Phoenix was formed in 2000 and in their short history have been Midlands Area Champions three times.
The band has also enjoyed contest success at Pontin's, Wychavon, Leamington and last year came second in the B section of the European Championships at Symphony Hall in Birmingham.
2008 saw the band promoted to the First Section for the first time in their history, and they qualified for this year's National Finals in second place in Bedworth. This will be the band's fourth appearance at the Finals, finishing 10th in 2003, 4th in 2005 and 3rd in 2007.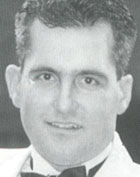 Conductor:
David started playing cornet with Cwmbran Band at the age of 10, and at 16, he was playing with Grimethorpe. With George Thompson as his tutor he won the British Solo Championship in 1981 at the age of 20.
After 7 years at Grimethorpe he played principal cornet with William Davis Band before moving to Birmingham to play principal with the Heart of England Band, where his teaching and conducting careers began.
As a conductor he twice qualified Banks's Brewery Band for the Albert Hall and won the Welsh Championships in the early 90's with the BTM Band. He has had success with both Sovereign Brass and Staffordshire and joined Phoenix in 2006.
As a peripatetic teacher David is currently responsible for the development of youth players, particularly at Abraham Darby School, where the school band recently competed in the Music for Youth competition at Symphony Hall, Birmingham
Test piece opinions:
"The band are thoroughly enjoying the challenge of the test piece, and exploring the story behind the music."
---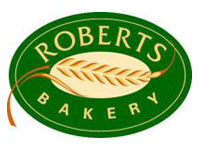 Roberts Bakery

Region: North West
Conductor: Colin Cranson
www.robertsbakeryband.co.uk
Qualified: Winners (North West) – 192 pts (C. Cranson)
Principal Players:
Principal Cornet: Michael Pollitt
Euphonium: Alex Holsgrove
Soprano: Ian Raisbeck
Solo Horn: Neil Raisbeck
Trombone: Gareth Broughton
Flugel: Claire Evans
Baritone: Susannah Ball
Eb Bass: James Darlington
Bb Bass: Andrew Felton
Percussion: Paul Hadfield

History:
The Roberts Bakery Band was formed from the Middlewich Town Band, after gaining sponsorship from the Northwich based bakery in 1980.
Before becoming this year's First Section Champions of the North West, the band's best previous contest performance was at the Grand Shield back in 1982, where they were runners-up.
The band's real love however is concerts. Over the years the band has forged a strong reputation as one of the most entertaining concert bands in the region and has completed many overseas tours representing Great Britain at the annual European Blasmusikfestival in Schlema, Germany since 1999. The band has also made several radio broadcasts and to date, ten recordings.
Returning from another highly successful trip to Germany less than a week before Harrogate, the band are very excited about competing at the National Championships for the first time at this level.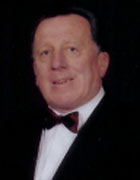 Conductor:
Colin Cranson, hails from County Durham. Following a successful spell as principal euphonium of the Blackhall Colliery Band, Colin joined Foden Motor Works Band in 1968 and held the principal euphonium position with distinction until 1977, when he became their Bandmaster for two years.
Colin has been Musical Director of the Roberts Bakery Band for 36 years, an achievement in its own right, during which time he has led the band to considerable success in the contest arena.
Under Colin's leadership, the band has only once competed outside of the top two sections since 1978, and next year will see a return to the Championship Section after victory at the North West Championships.
Test piece opinions:
"The musicality of 'The Saga of Haakon the Good' has suited the band well, as it also gives us the opportunity to show off our range of fine soloists. 'Saga' is also the first modern test piece that the Band has worked on since Voyage of Discovery at the Area contest in 2006."
---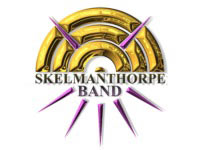 Skelmanthorpe

Region: Yorkshire
Conductor: John Roberts
www.skelmanthorpeband.info
Qualified: Winners (Yorkshire) – 189 pts (J. Roberts)
Principal Players:
Principal Cornet: Jo Payne
Euphonium: Robert Cavender
Soprano: Robert Jaggar
Solo Horn: William Carter
Trombone: Chris Mansfield
Flugel: Clare Daws
Baritone: Owen Watson
Eb Bass: Martin Oke
Bb Bass: Mark Wilkinson
Percussion: Graham Bates
History:
Formed in 1843, the Skelmanthorpe Band is one of the oldest brass bands in the country.
In 1993, the band became Third Section National Champion and further success followed, resulting in Championship Section status in 2000 which was maintained for seven consecutive years in the formidable Yorkshire Championship Section.

Kevin Wadsworth led the band from 2000 until 2004, winning the title of Pontins Brass Band Champions in 2003. Concerts highlights have included working with Aled Jones, Katherine Jenkins, Hayley Westenra and a recording for the BBC's "Songs of Praise".
John Roberts was appointed MD in 2006, leading the band to immediate success, becoming 2006 Wilkinsons Northern Open Champions, 2007 Butlins First Section Champion, 2007 Silkstone March Champion and 2007 Pontins First Section Champion.

This success has continued into 2008 with retention of the Butlins First Section title, 5th place at the Senior Cup, and the Yorkshire First Section title. From 2009 the band will be promoted back to the Championship Section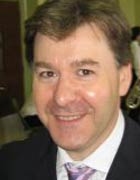 Conductor:
John began his musical career at the age of 10 playing cornet with Rothwell Temperance Band, and became their Deputy Conductor at the age of 21. He reached the final of the Young Conductor of the Year competition in 1984, and led Rothwell from the Third Section to Championship Section in the late 1980's.

During the 1990's he had successful periods with the British Steel Teesside Band and with EYMS Band.

John enjoyed a 7 year partnership with the United Co-op Yorkshire Brass Band, including appearances at the First Section National Championships and the Swiss Open in 1999, and in the New Zealand National Championships in 2005.

John studied for his Certificate in Band Studies, and is a member of the Association of Brass Band Adjudicators. John is also the Professional Conductor with Lockwood Brass.

Test piece opinions:
"The Saga of Haakon the Good" provides opportunity for bands to display the hallmarks of good brass band playing, including lyricism, quality of sound, dynamic control and intonation.

Players have commented on similarities to other Sparke test pieces, especially his popular 'Hymn of the Highlands'"
---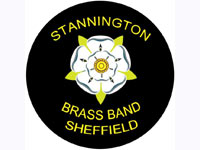 Stannington

Region: Yorkshire
Conductor: Derek Renshaw
www.stanningtonbrassband.org.uk
Qualified: 2nd place (Yorkshire) – 187pts (D. Renshaw)
Principal Players:
Principal Cornet: Richard Dowling
Euphonium: Ged Hancock
Soprano: Dale Garner
Solo Horn: Karen Bolt
Trombone: Andrew Platts
Flugel: Kirsty Cooke
Baritone: Dave McClure
Eb Bass: Lindon Bolt
Bb Bass: Gareth Hill
Percussion: Nicola Turnbull
History:
Stannington Band was reformed in 1968 from the Stannington Church Band, although it is believed that Stannington had a band as far back as 1881. Proud of its local roots, it still has a core of players as well as the MD who live in and around the local area.
They are keen to nurture the talent of budding bandsmen and women and welcome less experienced players of all ages to their Training Band, which was established in 1997.
The band is often called upon to provide a sense of occasion at civic events in Sheffield, and last year played at a welcome ceremony for the X Factor judges when the show held auditions in Sheffield.
Their concerts regularly attract world-renowned guest musicians and in December 2007 the band brought their music to a whole new audience when they were invited to join international renowned band Boy on a Dolphin on stage at the City Hall, Sheffield.
The band achieved its greatest contesting success this year, coming second at the Yorkshire Area finals, securing promotion to the Championship Section as well as competing in the National Finals.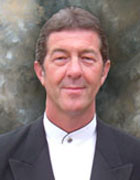 Conductor:
Derek has conducted at the National Finals many times over the years, conducting Oughtibridge, Stannington and Stocksbridge.
His most outstanding result was winning the First Section area title with Stocksbridge on two consecutive occasions as well as directing the band to win the First Section National title in 2001.
The following year, Stocksbridge competed in the Championship Section where they came 2nd at the Area contest and once again appeared at the Albert Hall, gaining a very creditable 12th place.
Under Derek's direction, Stannington Band have matured into a top 1st Section band and next year will see the band compete against the very best in the Championship section of Yorkshire for the first time in their history!
Test piece opinions:
"Very evocative"

"Great storytelling music and seems to encompass a huge range of emotions, images, landscapes etc."

"Finally a test piece with a properly written percussion part, i.e. one which does not require three arms and the ability to be in two places at once!"
---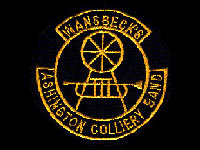 Wansbeck's Ashington Colliery

Region: North of England
Conductor: Nigel Steadman
www.ashingtoncollieryband.org.uk
Qualified: 2nd place (North of England) – 189 pts (N. Steadman)
Principal Players:
Principal Cornet: Brian Cameron
Euphonium: Richie Wallace
Soprano: Dick Stacey
Solo Horn: Mark Elliot
Trombone: Kevin Chisholm
Flugel: Kerry Cameron
Baritone: Billy Jones
Eb Bass: Andy Scrowther
Bb Bass: Trevor Herbertson
Percussion: Barry Rice
History:
Wansbeck's Ashington Colliery Band began life as Ashington Public Band and in 1930 became the North Seaton Colliery Band.
This lasted until 1961 when North Seaton Colliery was closed and at this point the mineworkers of Ashington Colliery asked the band to represent their colliery, so the band returned to Ashington. This partnership lasted until 1988 when the colliery closed.
The Local Authority have helped the band through grant aid, which enables it to continue the area's brass band heritage, and so their name became Wansbeck's Ashington Colliery Band.
Conductor:
Nigel was a cornet player for various championship bands for more then ten years before he began conducting.
He has now been conducting the band for 6 years, and in that time has taken them from the Third Section to the First Section.
Test piece opinions:
Conductor Nigel Stedman: "Typical Phillip Sparke and a fabulous piece of music. We could rehearse it till Christmas next year and still find something in it.

Other members of the band are enjoying the piece also, describing it as very emotional, especially the euphonium parts.

We have also spent a great deal of time perfecting our war cries- listen out for them in September!"