2008 Lower Section National Finals: Third Section - Runners & Riders
23-Sep-2008
19 of the best bands in the land all hoping to carry off the National title with a performance as 'suite' as a brass nut.
---
Annan Town APD

Region: Scotland
Conductor: David Shanks
www.annan.org.uk/
Qualified: 2nd place (Scotland) – 177 pts (D. Shanks)
Principal Players:
Principal Cornet: Angela O'Hagan
Euphonium: Jamie Bryden
Soprano: Euan Duff
Solo Horn: Andrew Tugwell
Trombone: Mike Swale
Flugel Horn: Kim Harris
Baritone: Samantha Bryden
Eb Bass: Jim Milligan
Bb Bass: David Hamilton
Percussion: Jamie Brand
History:
There is evidence of a brass band in Annan 1850, but in 1901 Annan's Multitubular Brass Band changed its name to Annan Town Band.
During its life, the band has rehearsed in various buildings and in 1992, found a permanent home in the Blue Bell Inn.
In 1990 David Shanks was appointed conductor and in 1992 the band attempted their first ever Scottish Championships and achieved second place. This success was repeated in 1993, 1997 and 1998 – four National Championships in seven years.
In 2001 the band celebrated its centenary and held special events to commemorate this remarkable achievement. The band's success continues in 2008 with over 30 members and a third of the band has given more than 15 years service. It is ten years since competing at the Finals and, conductor and band are very much looking forward to the experience and challenges of "Suite for Brass".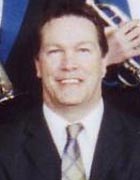 Conductor:
David Shanks began playing in 1973. David found his forte playing the euphonium and studied at college in Aberdeen.
In 1981 began teaching brass in Annan and Dumfries, and 27 years on is now the Head of Instrumental Instruction in Dumfries & Galloway.

David has performed with Newmilns & Galston, Stoneywood and more recently Dalmellington Band.
In 1981 he began conducting Annan Academy Brass Band which changed to a wind band and continues to lead them today as well as Dumfries & Galloway Youth Band.
David has been the conductor of Annan Town Band since 1990. Successes include 2nd place at the Scottish Championships in 1992, 1993, 1997 and 1998 and more recently coming runner up in the 2008 Scottish Championships.
---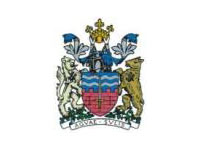 Bath Spa

Region: West of England
Conductor: David Hayward
www.bathspaband.co.uk
Qualified: 2nd place (West of England) – 181 pts (D. Walker)
Principal Players:
Principal Cornet: Phil Williams
Euphonium: Mike Smith
Soprano: Don Blake
Solo Horn: Ken Spreadbury
Trombone: Tim Trask
Flugel: Dave Williams
Baritone: Bob Hall
Eb Bas: Matthieu Folzan
Bb Bass: Ken Ash
Percussion: Toby Reed
History:
The band's origins go back over 80 years to the St James Mission Church Band established in 1921.
The band achieved some contest successes in the 1970s when they were in the Championship Section and qualified for the Butlins Finals, but in 2007-08, they started to get back on winning ways, taking 2nd prize in the Wessex Contest and 2nd place in the Regionals at Torquay. The band released its first CD, Aquae Sulis in 2006.
The youngest member plays percussion and is 11 years old whilst older members have been in the band for 40 to 50 years.
The band has played at the Bath International Music Festival as well as for local audiences. Bath Spa Band regularly performs in concerts in support of local charities such as the Carrswood Centre, Save the Children and Bath Multiple Sclerosis.
Conductor:
David has spent a lifetime in banding ever since he joined the Celynen Band in Newbridge at the age of seven.

He has experienced banding at all levels, both as a player and a conductor and latterly as a compere at local, regional and national competitions.
Professionally David is a Senior Executive and Liaison Officer for the Children and Young Peoples Directorate of Somerset.
Test piece opinions:
"We are really enjoying rehearsing the test-piece, as it's such a beautiful piece of music. It's great to have a piece that is not all about technique and has a lot of musicality.
It's not an easy piece and is technically very demanding so it should be a good test for all bands on the day. It's nice to see a Somerset folk tune in there too."
---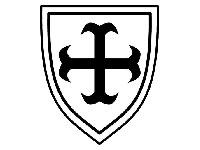 Billingham Silver

Region: North of England
Conductor: V. Evans
www.geocities.com/billinghamsilverband/
Qualified: 2nd place (North of England) – 182pts (V. Evans)
Principal Players:
Principal Cornet: Gill Tyrell
Soprano: Claire Evans
Solo Horn: Ray King
Flugel Horn: Debbie Wilson
Euphonium: Colin Merrifield
Baritone: Jonathan Wigham
Trombone: John Feechan
Eb Bass: Mike Hardy
Percussion: Dave Moore
History:
The band started its life in 1941 as part of the Stockton Home Guard and in 1943 became known as the Malleable Works & Institute Band after the Home Guard Unit was disbanded.
In 1966 they became Billingham New Silver Band, the word 'New' being dropped in 1970. In 1972, present MD, Vaughan Evans, was asked to come off the cornet bench to take over the baton and has been conducting the band ever since. The band has had only three MDs in their history.
In 1984 the band moved to the Norton (Teesside) Sports Complex and in 1995 they moved into a permanent rehearsal room with help from the Club Trust and a National Lottery Grant through the Sports & Arts Council.
The founding members would be extremely proud of today's Billingham Silver Band and rightly so. The band today remain as happy and enthusiastic as their predecessors would have been.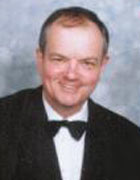 Conductor:
Vaughan, is now himself something of an 'old stager', which is not meant to imply that he is old!

Vaughan, whose grandfather was a founder member of the band back in 1941, joined the band at the age of 12 and when he was 21 became Principal Cornet of the band.
He went on to take over as MD in 1972 and has been here ever since.
He has also played trumpet in a number of groups/bands throughout the area over the years and is a Fellow of "The Hotel & Catering Institute & Management Association" as well as being the Chairman of the Durham Brass Band Association.
---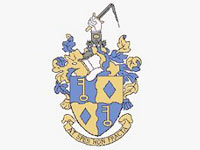 Blaenavon Town

Region: Wales
Conductor: Lyndon Price
www.blaenavonband.co.uk

Qualified: Winners (Wales) – 180pts (L. Price)
Principal Players:
Principal Cornet: Lucinda Gough
Euphonium: Evan Smith
Soprano: Andrew Watkins
Solo Horn: Tiana Preist
Trombone: Darryl Preece
Flugel: Joanne Corcoran
Baritone: Damian Lines
Eb Bass: Trevor Sanders
Bb Bass: Norman Nicholas
Percussion: Michelle Griffiths
History:
Blaenavon Town Band is one of the oldest cultural organisations in the town and was established late in the 1890's. The local colliery, Big Pit, supported it, and it was known as the Blaenavon Colliery Workmen's Band until the pit closed in the early 1980's. It is now known as the Blaenavon Town Band.
In 1999 the band gained 3rd place in the National Finals Fourth Section and in recent years they have been very successful in the National Eisteddfod of Wales. Under MD Lyndon Price, the band has made steady progress that have put them up to a dizzying 190th in the World Rankings.
The band is very busy with contests and concerts. This year, apart from the Area, they have competed in the Gloucestershire BBA Contest, South East Wales BBA Contest, Weston Contest and the National Eisteddfod of Wales.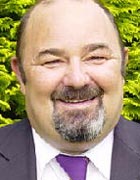 Conductor:
Lyndon started his playing at Ebbw Vale Band. He played euphonium and horn with Ebbw Vale and Cwm Bands before joining the Army as a Junior Musician in 1976. In 1978 he was awarded the euphonium prize at Kneller Hall.
Between 1979 and 1990 Lyndon toured the world with the Royal Regiment of Wales Band and during this period he also developed experience as a Sound Engineer.
In 1992 Lyndon joined Sheffield Universities Music Department and gained a Licentiate of the Royal Schools of Music (Directing) and in 1995 achieved his BA (hons) from Sheffield University. Lyndon's conducting experience is varied and extensive and he is a Lecturer in Music Technology for Coleg Gwent and is also an External Verifier for Edexcel.
Test piece opinions:
"Suite for Brass was not a popular choice to start with but the band has started to get to like it. Now most players can be found humming the tunes in work or at home.

The piece is challenging musically with both tuning and rhythmic accuracy being critical. Some of the effects such as quasi pizzicato are difficult on a brass instrument but the band seems to be coping well with the challenges."
---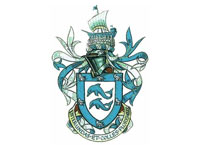 Brighton & Hove City Brass

Region: London & SC
Conductor: Matthew Hackett
www.brightonbrass.co.uk
Qualified: 3rd place (London & SC) – 191pts (M. Hackett)
Principal Players:
Principal Cornet: Martin Buss
Euphonium: Andy Day
Soprano: Graeme Cornish
Solo horn: Jenny Ireland
Trombone: Steve Smyth
Flugel: Richard Slyman
Baritone: Sian Buss
Eb Bass: Dave Hush
Bb Bass: Charles Slaney
Percussion: Dave Stewart
History:
Brighton & Hove City was formed as a school band in 1975 and started to take off in 1987 when John Williams, took the helm.
The band has rapidly grown and has now reached the National Finals five times in three different sections. It has been at the SCABA entertainment contest where they have been most successful, winning 15 prizes in 10 years.
Since the arrival of Matthew Hackett as MD in 2006 the band has won 6 prizes in the 8 contests they have taken part in.
2008 has been a very successful year so far with 3rd place in the Area and 3rd again at the SCABA Entertainment competition, with principal Martin Buss taking the soloist prize. The band is looking forward to finishing the year off with a great performance at Harrogate and recording their first CD in November as well as being promoted to the Second Section in 2009.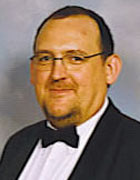 Conductor:
Matthew Hackett hails from Croydon and joined the local band on percussion at the age of 15, becoming a member of the NYBBGB soon after.
At 19 Matthew was appointed MD of Croydon Band, which he conducted for 24 years. His tenure at Croydon came to an end in 2003 not long after the band gained their highest ever placing of 4th at the Area Contest.
Over the next three years Matthew concentrated on arranging and has many pieces published.

Matthew was appointed MD of B&HCB in 2006. He also likes to keep his hand in on percussion as a helper for many local bands.

In addition to his time spent 'banding', he works as Director of an Insurance Underwriting Agency in Surrey.
---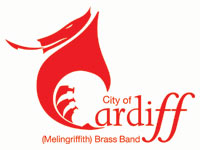 City of Cardiff

Region: Wales
Conductor: Gareth Ritter
www.cardiffbrass.co.uk
Qualified: 2nd place (Wales) – 179pts (G. Ritter)
Principal Players:
Principal Cornet: Alan Gwynant
Euphonium: Shoko Morimoto
Soprano: Alexander Rees
Solo Horn: Robin Davies
Trombone: Chris Kipling
Flugel: Louise Edgar
Baritone: Colin Evans
Eb Bass: Norman Windmill
Bb Bass: Bryn Kipling
Percussion: Mair Gwynant
History:
Formed as a Drum and Fife ensemble, the band became a brass band in 1850. Over the years, the band had various names, before becoming the Melingriffith Works Band in 1941.
The famous T.J. Powell was appointed in 1920 and the band progressed under his guidance. The years that followed were the most successful in the band's history, until Powell died in 1965.
The band continued to enjoy success, but a decline in the 1980s reduced the band to just five playing members. The Community Council for two nearby villages in Cardiff offered them a home and the Radyr and Morganstown (Melingriffith) Band was born in 1992.
They re-entered the contest arena in 2004, forming a Training Band and gaining promotion to Section 3 and Section 2 from next year.
Last year, they changed their name to The City of Cardiff (Melingriffith) Band, and this is their third appearance at Harrogate in the last five years.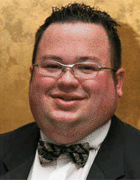 Conductor:
Gareth is a native of Cwm, Ebbw Vale. He graduated from the RWCMD in 2003 and continued his education at the University of Wales Institute Cardiff, completing a post graduate certificate in secondary education.
He is now Head of Creative Arts at Willows High School, Cardiff. Gareth played euphonium with the National Youth Band of Wales and has been a member of the Cory Band, assisting them in winning the British Open Championship in 2002.
He took up the post of MD for the City of Cardiff (Melingriffith) Band in 2005. He is proud to conduct and work with this famous band and has led them to several contesting victories.
Test piece opinions:
"We're really enjoying the test piece. It's much harder than it looks but we've got some great players in the band that will get their chance to shine. It's always a good sign when players are whistling the tunes when they leave the band room at the end of a rehearsal!"
---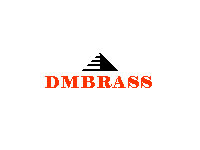 Dalkeith and Monkontonhall

Region: Scotland
Conductor: Jim Chamberlain
www.dmbrass.co.uk
Qualified: Winners (Scotland) – 179pts (J. Chamberlain)
Principal Players:
Principal Cornet: Anna Conway
Euphonium: Janice Fleming
Soprano: Larry Blair
Solo Horn: Michael Fleming
Trombone: Paul Finlay
Flugel: Diane Cannon
Baritone: Kirsty Fleming
Eb Bass: Jim Henderson
Bb Bass: Johnny Webster
Percussion: Sarah Naish, Heather Henderson, Ali Cannon
History:
The Dalkeith Burgh and Monktonhall Colliery Bands were originally founded around the end of the First World War - Dalkeith as the Westgate Band, and Monktonhall as the Prestonlinks Colliery Silver Band. The two amalgamated to form the current band after the Miners Strike of 1984.
The band has won many contests over the years and supports an extensive concert programme. In 2006, members climbed with their instruments to play at the summit of Ben Nevis in aid of funds for Edinburgh's St Columba's Hospice.
Twice runners-up at the Mineworkers National, and lifting many local prizes, the band became Scottish Champion Band (First Section) in 1996. In 2005 the band were Fife Charities Champions and recently competed in the Scottish Challenge Cup winning in 2005/06. The band's latest achievement was the winning of the Area Third Section under the baton of Jim Chamberlain.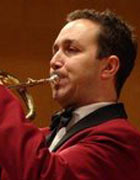 Conductor:
Jim Chamberlain was born in Wakefield, West Yorkshire. He began playing trumpet in 1986 and went on to study music at the University of Huddersfield.
Jim joined Whitburn Band on 2nd Cornet when he moved to Scotland in 2000 to pursue his career as a music teacher. He moved on to flugel a year later, a position that he still holds.
Jim has won several solo prizes at major contests including Best Soloist at the Scottish Open last year.
Jim also teaches and conducts with the Scottish Schools Orchestra Trust (SScOT), and he was the conductor of the Lochgelly Band, taking them to the National Finals in Harrogate after he led them to second place in the Scottish Regional Championships, 2007
---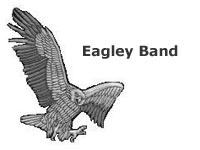 Eagley

Region: North West
Conductor: Gareth Westwood
www.eagleyband.co.uk
Qualified: 2nd place (North West) -193 pts (G. Moore)
Principal Players:
Principal Cornet: Martyn Walsh
Euphonium: Maggie Cook
Soprano: Norma Moss
Solo Horn: Pete Lyons
Trombone: Nick Brimelow
Flugel: Chrissy Chalk-Williams
Baritone: Andy Marsh
Eb Bass: Mike Lyons
Bb Bass: Andrew Stevens
Percussion: Lee Tramontana
History:
Eagley Band was formed in 1850 and entered their first contest in 1885 under the famous Edwin Swift. The band became one of the premier bands in the country, notable successes included appearances as far a field as Kirkcaldy and also at Belle Vue.
Contest success in the 1950's led to radio and television appearances led by Ernest Appleyard, a Bolton man who has distinguished himself in the army and many of the great bands of the time.

In 1971 Eagley Mills closed, bringing a 120 year old association to an end. Despite this they continued to be successful, thanks in part to the support of local schools, most notably Thornleigh College from which a nucleus of players joined in the early seventies, some of whom are still in the band today.
Particular success in recent times include two appearances at the National Finals, a hat trick of Second Section wins in the 1999 contest season and promotion to the First Section in 2000.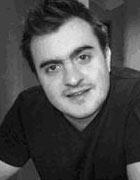 Conductor:
After taking up the trombone at the age of 13, Gareth was awarded a place at the RNCM in 2000.
Gareth's has worked with ensembles such as: the Northern Chamber Philharmonic, The Kath Dyson Jazz Octet, National Youth Orchestra of Scotland, The Jazz Orchestra of the QE2 as well as most top brass bands. Gareth's passion for early music has been exploited with the Orchestra of the Age of Enlightenment and well as being a founder member of the Northern Cornetts and Sackbutts.
In 2003, became MD of the RNCM Clarinet Ensemble and a featured conductor in the 2003 RNCM 'Opera Scenes' production.
Since then Gareth has been increasingly in demand as a conductor and took the position of MD at Eagley in the autumn of 2006. Gareth currently works as a music teacher in nearby Burnley.
Test piece opinions:
"String music is always difficult to pull off in a band setting, both in its arrangement and execution. Saying this, Sandy Smith has done a wonderful job in re-creating Rutter's original intentions and we are looking forward to the various challenges the piece gives ever section.
Behind the seemingly harmless nature of these 4 simple folk songs lie challenges of ensemble, technique, tuning and lyricism. The bands that do well at Harrogate will overcome these technical hurdles whilst maintaining each movements intrinsic mood."
---
Flookburgh

Region: North of England
Conductor: John Iveson
Qualified: Winners (North of England) – 184pts (J. Iveson)
Principal Players:
Principal Cornet: Derek Horne
Euphonium: James Rowlandson
Soprano: Adrian Turner
Solo Horn: Trevor Garnett
Trombone: Mitchell Rowlandson
Flugel: Diane Turner
Baritone: Robert Nickson
Eb Bass: Neal Rowlandson
Bb Bass:
Percussionist: Janet Horne
History:
With such a small community there have always been strong family ties with the band. One of the bandsmen is a direct descendant of a founder member and there are six family groups amongst the current membership.
The band have gained places in the Lower Section Finals on many occasions and in 2000, under the direction of John Iveson who became MD in 1998, the band was promoted to the Championship Section in the Northern Region.
Flookburgh have not contested over recent years but under John they have started to climb up the sections again, winning the North of England title this year after representing the region at the National Finals in the Fourth Section in 2007.
Flookburgh is totally self-supporting and throughout its history has never had any sponsorship, relying on income from concerts, and other fund-raising events.
Conductor:
John Iveson cut his trombone-playing teeth as a youngster in the Water Prize Band in Rossendale and began his professional career in 1965 as co-principal trombonist with the BBC Symphony Orchestra in London.
Since then he has worked with all the major London Orchestras and, as a busy session musician in the recording studios. From 1980 until 1991 he held the position of principal trombonist in the Orchestra of the Royal opera House, Covent Garden.
---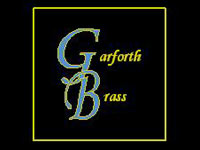 Garforth

Region: Yorkshire
Conductor: Steven Bailey
www.garforthbrass.com
Qualified: 2nd place (Yorkshire) – 185pts (S. Bailey)
Principal Players:
Principal Cornet: Ed Hallas
Euphonium: Tony Malone
Soprano: Terry Casey
Solo Horn: Eva Hallas
Trombone: James Bebbington
Flugel: Liz Casey
Baritone: Paul Lappage
Eb Bass: Craig England
Bb Bass: Jake Harris
Percussion: James Casey
History:
Garforth Brass had its first rehearsal on 9th January 2005, and took part in that years regional finals coming runner up and going on to the National Finals that year.
There they also came a very creditable runners up again and in 2006 the band was promoted to the Third Section.
The band has recently taken part in the Morley March and Hymn contest and was judges the best 3rd section band.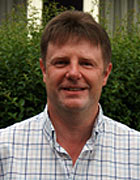 Conductor:
Steven Bailey, began playing the cornet aged 12 with Skipton Band. He subsequently played for several championship bands in the Yorkshire area and was a member of the Quartet Champions of Great Britain.

He studied at Trinity and All Saints College at Leeds, where he gained a Batchelor of Education degree and also became a Fellow and Licentiate of Trinity College of Music in London .
Steven is a peripatetic brass teacher and over many years he has worked as a conductor and band trainer with bands at all levels, having studied score reading under David James.
He was delighted to be offered the post of MD from his mentor, Jim Shepherd at the Jayess Queensbury Brass Band in 1989.

During Steven's tenure the band was successful in both the concert and contesting fields. With the support of a steering committee, Steven formed Garforth Brass in 2005.
---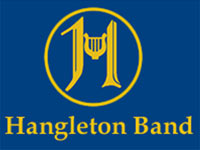 Hangleton

Region: London & SC
Conductor: Matthew Pollard
www.hangletonband.co.uk
Qualified: 2nd place (London & SC) – 182pts (M. Pollard)
Principal Players:
Principal Cornet: Christine Nonoo
Euphonium: Rachel Taylor
Soprano: David Taylor
Solo Horn: Jane Glineur
Trombone: Allister Taylor
Flugel: Claire Chapman
Baritone: Kevin O'Shea
Eb Bass: Gary Fido
Bb Bass: Phil Taylor
Percussion: Nick Hollick
History:
The Hangleton Band was formed in 1965. Within a few months a group of 7 children played 3 carols at the Christmas School Concert. As original pupils left, the band became an independent organisation, although close links remain with the school.
Hangleton now has a Senior and Youth Band and a wide cross section of members from the local community. There are around 70 members, some of who play in both bands, with a group of young learners constantly feeding into the Youth Band, which alone has 40 members.
The band has charitable status and operates as a single entity with all proceeds being spent on the band, rather than being targeted at any individuals or sections.
The band were recently placed runner up at the SCABA Entertainments Contest in three consecutive years from 2005 to 2007.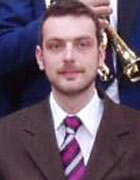 Conductor:
Matthew Pollard was born in Beverley and studied baritone, horn, composition and conducting at the University of Huddersfield. In 2000 he studied for a DPhil in composition at the University of Sussex, gaining his doctorate in 2007.
His playing career began with the EYMS and Cottingham Bands and was solo baritone at the NYBGB and later Carlton Main Frickley.
In 2008 he entered the National Association of Brass Band Conductors Competition and was named Midland Area champion. In June he won the National Final and was named 'NABBC Conductor of the Year'.
Matthew is also a busy composer. His works have been performed throughout the country at venues such as the Purcell Room, Royal Academy of Music, Riverside Studios London, The Sage Gateshead and the Royal Northern College of Music.
---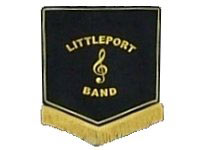 Littleport Brass

Region: London & SC
Conductor: Nigel Bramley
www.littleportbrassband.org
Qualified: Winners (London & SC) – 183pts (N. Bramley)
Principal Players:
Principal Cornet: Ryan Goodall
Euphonium: Sean Broderick
Soprano: Andrew Keen
Solo Horn: Jan Smith
Trombone: Susie White
Flugel: Nigel Markwell
Baritone: Shaun Pope
Eb Bass: Howard Peacock
Bb Bass: Jon Mott
Percussion: Jonathan White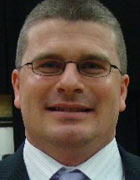 History:
Littleport Band was initially formed in 1880. Since then they have entertained generations of the public in and around the fens of Cambridgeshire.
Over the last twenty years they have had a few noticeable contesting successes within the lower sections of the areas, twice now winning the third section, and qualifying for the finals five times, although unable to attend last time four years ago.
So far they have failed to perform to their potential in these finals, however after a good result at Pontins last year and a highly respected win in this year's areas Littleport Band are looking forward to putting in a much more competitive performance this time around.
Conductor:
No conductor information given
Test piece opinions:
"The committee have agreed not to make comment on the test piece, although maybe we'll have a more united view after the event!"
---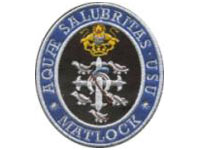 Matlock

Region: Midlands
Conductor: Roger Jepson
www.matlockband.com
Qualified: Winners (Midlands) - 184pts (R. Jepson)
Principal Players:
Principal Cornet: Sally Henson
Euphonium: Tina Farr
Soprano: Derek Swindell
Solo Horn: Jane Baldwin
Trombone: Dave Collis
Flugel: Emma Hunt
Baritone: Chris Baldwin
Eb Bass; Norman Page
Bb Bass; Chris Daglish
Percussion: Alf Benger
History:
Matlock Band was founded in the 1850s and recorded its earliest successes in the Belle Vue contests of the 1860s. Despite losing players at the turn of the century the band once more became successful, winning many prizes between 1910 and 1914.
Under the guidance of Fred Slater, an association that lasted from 1918 until 1970, there were many other successes, before his son Murray took over.
In 1983 the band was promoted to the Championship Section, but with the loss of sponsorship in 1987, the band was reduced to just a few players. However, they regrouped over the next few years and returned to contesting in the 4th Section.
Since the appointment of Roger Jepson in 2003 the band has achieved promotion to the Third Section in 2006, with further promotion to the Second Section in 2009. The band have appeared at the National Finals 4 times in 5 years and have been winners at 9 contests with 6 other placings.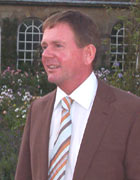 Conductor:
Roger was the winning conductor of the Midlands Area contest with the Brassington, Middleton and Wirksworth Band at the age of 17. He then went on to study music at the Royal Academy in London.
Whilst there, he conducted the Hillingdon Band, nowadays known as Denham Hendon Brass.

On his return to Derbyshire in 1980 he became the MDof Matlock Operatic Society, a position he held for seven years.
Following this he became the MD of Darley Dale Band where he enjoyed many successes.

After taking a short break from the world of banding, Roger was appointed MD of Matlock in 2003.
---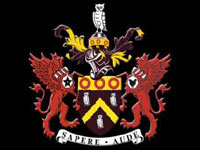 Oldham (Lees)

Region: North West
Conductor: John Collins
www.theoldhamband-lees.co.uk
Qualified: Winners (North West) – 184 pts (J. Collins)
Principal Players:
Principal Cornet: Toni Heywood
Euphonium: Harrison Heeley
Soprano: Ben Hirons
Solo Horn: Tracy White
Trombone: Richard Lloyd
Flugel: Dave Ashworth
Baritione: Rebecca Childs
Eb Bass: Josh Flynn
Bb Bass: Karl Urga
Percussion: Holly Raynor
History:
The Oldham Band (Lees) was first formed in August 2004 out of the ashes of Oldham Brass '97, players from Bare Trees Community Band and Dobcross Youth Band.
After months of planning and preparation, the band had its first rehearsal in Lees where there were at least 40 players of all ages and abilities attended. A new band was born.
The band is now back to full strength and are busy performing in concerts and competing in contests, where they are not only the current Pontins National Champions after winning the 4th section in 2005 and 2006, but also 2007 North West Regional 3rd Section Champions.
This year the band came won at Preston, Blackpool and Tameside and also came a creditable 15th in the Whit Friday rankings.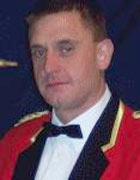 Conductor:
John started playing with the Uppermill Band at the age of 10 on cornet, but quickly progressed to B flat Bass. He then moved to euphonium and played principal uphonium for 5 years.
He first moved to the Mossley Band then to British Aerospace and Todmorden under Dennis Hadfield. His conducting career started with his school band, Bare Trees Community Band which he took to the school's proms in 2004.
Since that time he has won the North West area 3 times and this will be the third National Finals appearance in succession. John has also managed to win the Pontins Fourth Section 2 years running too.

He still conducts Bare Trees Community Band who appeared at the Schools Proms at the Royal Albert Hall in 2004 and 2007.
Test piece opinions:
"The band are enjoying rehearsing Suite for Brass in readiness for Harrogate, yet feel it is deceptively difficult piece to play. Its lightness of texture and subtle detail means the band has to reach new levels in rehearsal concentration.
Creating the correct style is very important to the interpretation of the piece and the band is doing a very good job in doing just that (how do you make a Bb Tuba sound like a plucked string Double Bass?) The only downfall in this piece is the lack percussion."
---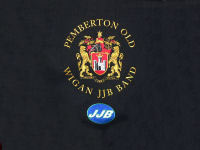 Pemberton Old JJB B

Region: North West
Conductor: Peter Ashley
www.pembertonoldwiganband.co.uk
Qualified: 3rd place (North West) – 182 pts (P. Ashley)
Principal Players:
Principal Cornet: Daniel Lowe
Euphonium Bob Grant
Soprano: Martin Halliwell
Solo Horn Alex Nesmejanow
Trombone: Richard Kehoe
Flugel: Lisa Thompson
Baritone: Steven Cunliffe
Eb Bass: Leon Nesmejanow
Bb Bass: Derek Green
Percussion: Vicky Hough, Nicola Marsh, Lucy Mitchel
History:
The band is one of three within the Pemberton organisation and was formed in 1998 as a stepping stone from the youth band to the A band.
This will be the third time the band has qualified for the National finals - the first in 2001 and the second 2004 in the Fourth Section. Since then the band has gained strength, claiming promotion to the Second Section locally in 2007.
2008 has shown the further progression of the band, after coming 9th at the Butlins Mineworkers Contest and 5th at Brass at the Guild Hall. They then gained qualification to the National Finals by coming third at the North West area contest.
The Pemberton organisation gains sponsorship from JJB Sports, which has been secured for the next 3 years.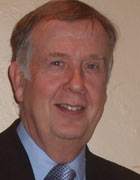 Conductor:
Peter Ashley started playing cornet at the age of 11, joining Ashton & Ashton until the age of 17.
He then moved to Mirrlees Stockport in 1967 before returning to Ashton on principal cornet. Peter started his conducting career in the eighties under John Hudson and received conducting lessons from Richard Evans. Throughout his career Peter has conducted Eccleston, Golbourne, Bedford Leigh, Darwin and Warburtons Bolton.
Back in 1998 Peter helped to set up Pemberton Old Wigan JJB B Band and has took them from strength to strength. He currently conducts both Pemberton and Farnworth & Walkden bands.
Test piece opinions:
The players have been very positive about the piece and have enjoyed the challenges it provides each section.

It has a mixture of upbeat and mellow music with beautiful scripted melodies - "it's nice to have music with tunes in which is a joy to listen to".
---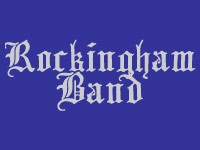 Rockingham

Region: Yorkshire
Conductor: Frank Hoyland
www.rockinghamband.org.uk
Qualified: Winners (Yorkshire) – 186pts (F. Hoyland)
Principal Players:
Principal Cornet: Lisa Thorpe
Euphonium: David Corker
Soprano: Kieron Brice
Solo Horn: Neil Emson
Trombone: Michael Sidebottom
Flugel: Samantha Tainton
Baritone: Andy Formage
Eb Bass: Raymond Layte
Bb Bass: Ian Piper
Percussion: Curtis Wall, Matt Asher
History:
Founded in 1850 the band was formerly called the Wharncliffe Silkstone Colliery Band becoming the Rockingham Colliery Band until the pit closed in the late seventies.
In the early 1980s the band was very successful, winning the BBC Radio Entertainments Contest and three national titles: the Championship of Great Britain, Pontins and C.I.S.W.O. In 1986 they qualified for the National Finals in the Championship Section and won the Pontins title in 1987. Loss of sponsorship saw the band nearly fold however.
In 2001, under Frank Hoyland, the band began to reform and in 2004 entered its first Area Contest for 11 years. The band has steadily improved and in 2008 were crowned Yorkshire Third Section champion. Rockingham will be representing Yorkshire in the National Championships for the first time in 22 years.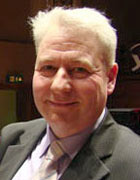 Conductor:
Frank was born into a family with long banding roots. Having joined his first band, Barnsley Music Centre, on Bb bass, it wasn't long before he progressed on to euphonium and he became a member of Carlton Main Frickley Colliery, Rockingham, Yorkshire Imperial Metals and British Steel Stainless Dodworth.
He later turned his hand to conducting and had success achieving promotion into the Third Section with Goldthorpe Colliery Band.

Returning back to Rockingham in 2001, Frank set about his ambition to rebuild the band.
Under his musical guidance, the band has steadily improved and is playing at their first National Finals since they appeared at the Royal Albert Hall in the Championship section 22 years ago when Frank was on principal euphonium.
---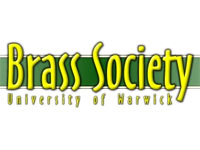 University of Warwick

Region: Midlands
Conductor: Simon Hogg
www.brasssoc.co.uk.
Qualified: 3rd place – 181pts (S. Hogg)
Principal Players:
Principal Cornet: Mathias Schnippering
Euphonium: Tom Fowler
Soprano: Rachael Hill
Solo Horn: Ben Norman
Trombone: Paul Lynch
Flugel: Chris Brackley
Baritone: Tim McEvoy
Eb Bass: Morgan Hollis
Bb Bass: Matthew Brunt
Percussion: Nick Sutcliffe
History:
The University of Warwick Brass Band is made up almost entirely of students.
It is one of the unauditioned groups at the university and is open to students of all courses with the exception of Music, since the University doesn't offer a music degree. They can be spotted by their green shirts and hoodies that are almost compulsory!
Members come from all over the country and it is an excellent opportunity for students to keep playing even though they are away from home. As the band changes every year, however, with people joining and leaving the university, the band hasn't made it through to the Finals since 2000.
Despite this they contest every year and as far as they know, they are the only university brass band to do so.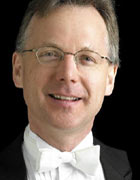 Conductor:
Simon Hogg has been conductor of Warwick Brass Band and Symphonic Brass Ensemble since September 2001.
A graduate of the National Youth Orchestra, the Royal Academy of Music and Birmingham University; Simon Hogg became a founder member of The Fine Arts Brass in 1980.
In 1994 Simon founded Warwick Music, a specialist publisher of woodwind and brass music. He joined Warwick School as Head of Brass in 2003 and since then he has formed numerous new bands and won Gold & Silver Medals at the National Concert Band Festival.
In 1996 Simon was made an Associate of the Royal Academy of Music. He is a Professor of Trombone at the Royal College of Music Junior Department and for three years was Senior External Examiner at the Royal Scottish Academy of Music & Drama.
Test piece opinions:
"The piece has received mixed opinions from the band. Some people are enjoying a different style of piece, especially mvs 1 and 4, others are questioning if a string piece really works for brass band.
We have actually only played it together once so far as we are on summer holidays and will only meet up for rehearsals a week before the contest."
---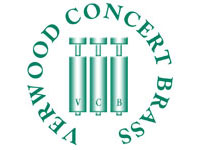 Verwood Concert Brass

Region: West of England
Conductor: David Johnson
www.verwoodconcertbrass.co.uk
Qualified: Winners (West of England) – 182pts (D. Johnson)
Principal Players:
Principal Cornet: Jonathon Bowden
Euphonium: Ian Harris
Soprano: Mark Marsh
Solo Horn: Kay Butler
Trombone: Matthew Bowditch
Flugel: Wendy Johnson
Solo Baritone: Alan Smart
Eb Bass: Emma Smart
Bb Bass: Mike Dunnings
Percussion: Richard Scott
History:
The Verwood Band is thought to be 140 years old having been formed in 1864. The band was originally called Verwood Temperance Band, changing to the Verwood Prize Band in the 1930s and to the present name in 1976.
In 2005 and 2006 the band were West of England Fourth Section champiopns, going on to take 6th and 7th place respectively at the National Finals.
After winning the Areas in 2008 Verwood Concert Brass took 2nd place and 'Best Basses' at the Weston super Mare contest. The band performs regular concerts in the new Verwood Hub which are usually sold out in the first week of tickets being available.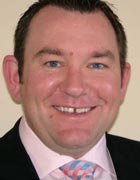 Conductor:
David was born and raised near Lands End in Cornwall and began playing the baritone in Penzance Silver Band before changing to the euphonium.
At 14 he accepted the position of solo euphonium at Lanner and District Band and at 16 joined the Royal Marines Band Service.

At this time he studied the euphonium under the tutelage of Steve Shimwell and successfully passed the L.L.C.M.
His career has taken him too many places and he has also featured as a soloist on two occasions at the Albert Hall at the Mountbatten Festival of Music. David is currently the Euphonium and Cello instructor at the Royal Marines School of Music in Portsmouth. He has performed with many top section bands, including Bodmin, Aldbourne and Yeovil and will play a duet at the Mountbatten Festival next year, when one of his own arrnagements will also be used.
David lives in Warsash near Fareham with his flugel playing wife Wendy and their two daughters Clara and D'arcy, and earlier this year he reached the Final of the National Association of Brass Band Conductor competition after winning the North of England regional heat.

Test piece opinions:
"It has certainly been more of a challenge than originally thought, but the band are enjoying the piece, and it has gone down well with everyone who has heard it."
---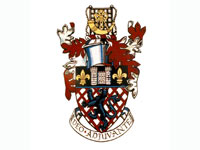 Wellington (Telford)

Region: Midlands
Conductor: Stephen Curtis
www.wellingtonband.org.uk
Qualified: 2nd place (Midlands) – 182pts (S. Curtis)
Principal Players:
Principal Cornet: Heather Fury
Euphonium: Denise Rowley
Trombone: Mark Westbrook
Soprano Cornet: Melanie Whyle
Flugal Horn: Mike Sheehan
Solo Horn: Mel Smith
Eb Bass: N/k
Bb Bass: N/k
Percussion: N/K
History:
The band was formed in 2000 after previous incarnations included the Telford Band and Dawley Band. The band has grown over the years helped by sponsorship by Wellington Town Council and regularly plays at community events.
The band has competed annually in the Midland Regional Championships coming second in 2005 and winning in 2006, gaining promotion from the Fourth to the Third Section and also qualifying for the National Finals each time.
Last year the band took third prize, and this year second, to qualify for the Finals for the fourth year in a row. Promotion means we will be competing in the second section in the areas next year.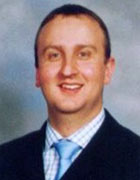 Conductor:
Stephen's interest in music began at Abraham Darby Secondary School, Telford. Stephen started playing cornet and it was there that he had his first involvement with bands. On leaving he attended New College, Telford and became a member of the Shropshire Youth Brass Band.
He studied at Salford University, and graduated in 2000 and over the last thirteen years he has played with many bands and has worked as a presenter and engineer on local radio, as well as arranging music for the Abraham Darby School Show Band.
He was appointed MD of Wellington (Telford) Brass Band in 2001. Since then the band has gone from strength to strength, improving its playing standard, increasing its membership, and becoming well known and respected.
Test piece opinions:
"Everyone in the band loves this piece of music, there's plenty of enjoyable melodies plus a few tricky parts that add the challenge element.

There is something for every player and people are already whistling the tunes after rehearsal which is generally a good sign."