2008 Lower Section National Finals: Test piece review - Suite for Brass
23-Sep-2008
Paul Hindmarsh takes a closer look at Sandy Smith's skilful adaptation of a John Rutter suite of style and texture.
---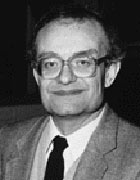 Third Section: Suite for Brass by John Rutter (arranged Sandy Smith)

Although this diverting suite by John Rutter presents far fewer musical problems than Dean Goffin's substantial variations, Sandy Smith's skilful and colourful adaptation will ask many searching questions of the bands at this level with regard to style and texture.

Like the brass band, a string orchestra (the original ensemble) produces a homogeneous sound and this work is in just five basic parts.

Voices

Sandy Smith has added colour and texture through his judicious choice of 'voices'. However, for much of the time single lines are doubled or divided in a way which those great brass band scorers of the past would have understood – like Eric Ball.

So bands will be looking to balance and blend the sound. How heavy the tone should be will be a matter of taste, but performers should always have in mind that this work was originally written for string orchestra.

John Rutter (b. 1945) is THE man of modern carols and beautifully crafted choral works. In this respect he has allied himself to the English choral/cathedral tradition. In our conversations, he has emphasised that he regards music as an emotional and beneficial medium - in terms of spiritual and even physical health.

Lift the spirits

In simple terms, 'music should do you good – lift the spirits'. John has not written a large amount of purely instrumental music. Words have been his inspiration over the years. When I asked him some five years ago whether he would ever consider writing a brass band piece, he said it was something he had never considered and that writing a concert work or a test piece would certainly be a challenge.

His Suite for strings, composed in 1973, belongs firmly in the genre of British light music. It is essentially a divertimento or entertainment in which a number of well known traditional songs are given a thorough work out. In the opening movement there is the tang of sea salt in the air.

Rutter set's the jaunty tune A-roving in the manner of a hornpipe and offers a moment of reflection with a countermelody I sowed the seeds of love (written in longer notes – not slower notes!). This returns to provide a stirring climax, full of semi-quaver elaborations.

Bags of character

Bags of character and poise are required in the second movement based on I have a bonnet trimmed with blue Rutter and Smith seem to capture to a tee the elegant tread of a young lady showing off her new bonnet to the local young men. It requires a light, 'flirtatious' style with lots of refined detail.

The slow movement – O Waly Waly, presents one of the most moving of all folk songs. This is the emotional heart of the piece. Rutter captures the sense of regret and loss perfectly in his harmonic shifts to reflect those poignant words:

O love is handsome and love is fine,
And love is charming when it is true;
As it grows older it groweth colder
And fades away like the morning dew.
But the emotional moment is short-lived and swept away with a whirlwind reel based on Dashing away with the smoothing iron with the addition of The Bailiffs Daughter to add a moment of contrast and to affirm a happy ending.

O stay, O stay, thou goodly youth!
She's alive, she is not dead;
Here she standeth by thy side,
And is ready to be thy bride…

Paul Hindmarsh