2008 Lower Section National Finals: Fourth Section - Runners & Riders
23-Sep-2008
20 of the very best Fourth Section bands and a classic old test piece - a winning combination for someone come Staurday afternoon...
---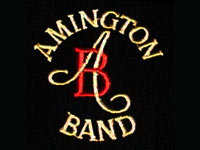 Amington

Region: Midlands
Conductor: Wesley Kendrick
www.amingtonband.co.uk
Qualified: Winners (Midlands) – 179pts (W. Kendrick)
Principal Players:
Principal Cornet: Steve Hill
Euphonium: Clare Lock
Soprano: Emma Lock
Solo Horn: Laura Greenaway
Trombone: Alan Gifford
Flugel: Becky Stonehouse
Baritone: Russell Lock
Eb Bass: Jenny Morris
Bb Bass: Bill Walton
Percussionist: David Ashford
History:
Amington Band was started in 1917 and soon they employed a professional tutor, William Pollard. They began to enter competitions and soon began to win, including Crystal Palace, 1924. Success followed and in 1928 they built their own band room, where they are still based.
During the 80's Amington enjoyed a hat trick of regional titles when they won the Fourth, Third and Section between 1985 and 1987. However, during the late 90's the band nearly folded, returning to contesting, unsuccessfully in 2003.
Thankfully, recent contest form has been much better, especially with a win at the Midlands Regionals this year booking them a place in the finals for the third year in a row.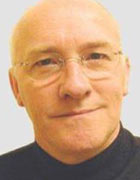 Conductor:
Wesley Kendrick learned to play in the Salvation Army. In the 1970s he gained the ABSM at Birmingham Conservatoire. While in the Salvation Army he became an experienced conductor, starting in his teens with the local Salvation Army Youth Band.
In 1997 Wes felt the need for a change of direction and joined the Staffordshire Band. His arranging and compositional skills were already known he became their Arranger in Residence in 1999.
After a one-off job at a local village fete with Amington, who were needing a conductor, one thing led to another and soon Wes was fully involved, or at least as far as his commitments to Staffordshire would allow.

As the band began to progress, Wes reluctantly 'hung up' his cornet and left Staffordshire, although he retains strong links.
---
Brunel Brass

Region: West of England
Conductor: John Winterflood
www.brunelbrass.com
Qualified: Winners (West of England) - 185pts (J. Winterflood)
Principal Players:
Principal Cornet: Sarah Hornsey
Euphonium: Sam Toomer
Soprano: Paul Richards
Solo Horn: Andrew Hornsey
Trombone: Richard Overton
Flugel Horn: Amy Jefferies
Baritone: Liz Logan
Eb Bass: Keiran Bird
Bb Bass: Robert Morton
Percussion: Dominic Mayhew
History:
Brunel Brass was formed in December 2006 from the tutors and older members of the Great Western Youth Band.
The band is based in Swindon and practices once a week and after only 10 rehearsals performed at the West Of England Regional Championships. Drawn number 1 they gained 5th place out of a field of 23 bands. Since it's formation the band has gone from strength to strength and won their section at the Wessex Contest.
Brunel Brass won this year's Regional Championships and will be promoted to the Third Section from 2009. The band is a mixture of experienced player and young people with 18 members under the age of 20, which has resulted in two principal players moving away to university only a week before the Finals.
Conductor:
John Winterflood ARCM LGSM began his musical career on cornet and moved onto euphonium, playing in the local band Swindon British Rail.
As a youngster John won many solo competitions and enlisted into the Army. Whilst at the Royal Military School of Music he won prizes for his playing and was the top brass player on his Instrumental Course and performed as a member of the State Trumpet Team at HRH Princess Anne and Captain Mark Phillips.
He was selected by Lt. Col Trevor Sharpe, to return to the Royal Military School of Music as a Student Bandmaster and graduated from his three year bandmaster course and was appointed to The Regimental Band, The Royal Irish Rangers at the age of 25 - one of the youngest ever bandmasters appointed. During his time as Bandmaster of The Royal Irish Rangers, John toured Europe, the Middle East and United States of America.
Test piece opinions:
The band thinks 'The Shipbuilders' is a great choice of test piece. It will be a difficult test for many of the competing bands and quite demanding from a stamina point of view.
---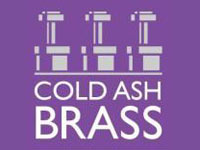 Cold Ash

Region: London & SC
Conductor: Mike Clark
www.coldashbrass.org.uk.
Qualified: 3rd place (London & SC) – 177pts (M. Clark)
Principal Players:
Principal Cornet: Gillian Passey
Euphonium: Matthew Sanders
Soprano: Nathan Cooper
Solo Horn: Lis Allen
Trombone: Paul Sanders
Flugel Horn: Karen Sanders
Baritone: James Selsey
Eb Bass: Andrew Austin
Bb Bass: Colin Turton
Percussion: Mitch Warrender
History:
Cold Ash Brass was founded in 2003 by a small group of local players determined to put the fun back into their brass banding, although the first Cold Ash Band folded around 1930.
From its formation, the band quickly, and made its debut at the Cold Ash Show in 2003. Since them they have performed many times in the local area and have been strongly supported by Thatcham Town Council.

Cold Ash Parish, Newbury Town Council, Greenham Common Trust and Awards for All have all help the band develop, so that they now have all the latest arrangements and a pool of instruments available to play them on.
The band has grown steadily throughout the last 5 years and they now have a membership of 33, ranging in age from a teenage contingent of 13 to at least one who admits to being over 60!
With its previous contesting experience limited to one Entertainments Contest, in March the band competed in the Regionals, finishing a remarkable 3rd and booking their place at the National Finals.
Conductor:
Mike Clark has been the MD of Cold Ash Brass for the past 3 years and under his tenure the membership has doubled.
Mike hails from Chippenham, and is well known in Wiltshire banding circles and played euphonium with Kennet Vale and Corsham Bands. Since taking up the stick, Mike has conducted at Corsham and Calne, and also at Bath Spa.
Mike works in Thatcham as a dental technician and when the band played at Mike's works barbeque, many of his colleagues were amazed to see a group full of so many young people and playing so much contemporary music.
Mike proudly points out that many brass band stalwarts contest all their lives without reaching the National Finals, and he has taken Cold Ash there at the first time of asking!
Test piece opinions:
Paul Sanders, Band Secretary: "A mixed reaction really. Rodney Newton's Four Cities Symphony that was without doubt an exceptional composition spoilt us. I think we are mostly agreed the Shipbuilders is technically more difficult, but musically it's not as lyrical as the Four Cities, and I've heard the comment more than once that it sound dated.

I personally am disappointed that, having built up our percussion section for the Four Cities, a finals piece has been chosen which asks very little of percussion."
---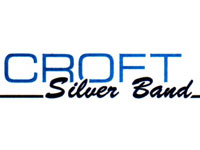 Croft Silver

Region: Midlands
Conductor: Ian Needham
www.croftsilverband.org.uk
Qualified: 2nd place (Midlands) – 176 pts (I. Needham)
Principal Players:
Principal Cornet: Ben Eade
Euphonium: Julie Brunt
Soprano: Steve Hancock
Solo Horn: Gina Needham
Trombone: Debbie Boss
Flugel: Tasha Dell
Baritone: Lewis Middleton
Eb Bass: Chris Banks
Bb Bass: Graham Sutton
Percussionist: Paul Spiers
History:
Croft Silver Band was formed in 1913, when it was known as the Croft Brass & Reed Band. The band had to disband throughout the war but reformed in 1923 as Croft Band. After winning some contests in the local area, the band changed their name to The Croft Prize Band and was eventually renamed Croft Silver Band.
The band has had numerous contest achievements over the years, at local, regional and other contests. The last time they qualified for the Finals was in 1995 and before that 1990.
This year they have only entered the one contest, the Area, where they came runner up.
Conductor:
Ian or 'Ned' as he is known, has been the MD since November 2007. This is his first conducting post, but has been a trombone player for many years. He first started playing in orchestras, and got into brass banding when invited to come along to a Croft Silver Band rehearsal.
Ian stayed with the band for many years, playing trombone, whilst his wife Gina also played in the band. Leaving Croft he went to play at Syston and Ibstock Brick Brass, until the position of MD became available at Croft. Ian has a degree in music, and a great deal of experience.
The Area contest this year was Ian's first ever contest as a conductor.
---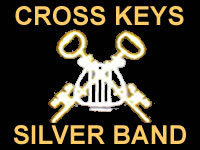 Crosskeys

Region: Wales
Conductor: Kerry Bowden
www.crosskeysband.co.uk/
Qualified: Winners (Wales) – 179pts (K. Bowden)
Principal Players:
Principal Cornet: Karla Howe
Euphonium: Richard Salmon
Soprano: Duncan Farley-Smith
Solo Horn: Steve Davies
Trombone: Ian Howe
Flugel Horn: David Glastonbury
Baritone: Carole Mellish
Eb Bass: Rhys Davies
Bb Bass: Craffer Johnson
Percussionist: Daniel Woosnam
History:
Crosskeys Silver Band was formed in the early 1900s, and was originally made up of men and boys from nearby Risca, Crosskeys and other neighbouring collieries.
Today the band has strong family ties, including a family of five, and 2 families of 3 making up part of the band, and that family tradition stretches back throughout the band's history, including the Childs' family.
At present the band is enjoying a great deal of success. In 2008 they have won 3 times, at the Fourth Section Regionals, in Section 2 at the SEWBBA contest and the Fourth Section of the National Eisteddfod of Wales.
Crosskeys are the current Champion Band of Wales in both 2006 & 2007 and have been Fourth Section Welsh Regional champion two years running. Next year they begin their assault on the Third Section.

Despite an excellent record of qualifying for the National Finals in recent years (06,07 & 08) the band have not yet managed to gain a result they are more than capable of achieving. They are aiming to change this year.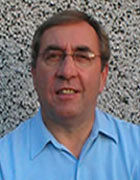 Conductor:
Kerry commenced his playing career in 1962 and later joined the army on euphonium, later switching to bass trombone.
Kerry served in the army for 15 years and his playing career has included spells with Tongwynlais and BTM Bands, whilst his conducting career has seen him take up the baton at both Blaenavon Town and Tylorstown. He is a life member of the South East Wales Brass Band Association.
In 1996 Kerry was asked to takeover at Crosskeys. Within a year of taking over they were competing again and in the first two contests took a first and a second prize - a remarkable turnaround for the band that was close to folding before Kerry took over the baton.
Test piece opinions:
"The Shipbuilders is a piece we have experienced previously and as preparations have gone on and time has moved closer to Harrogate the whole band enjoys the challenges it presents and enjoys the music within the piece.
We know it is a piece that all bands can play and play well, so we know that if we are to be successful we will have to produce a first class performance of the highest order."
---
Hemel Hempstead

Region: London & SC
Conductor: Graham Weekes
www.hemelhempsteadband.com
Qualified: Winners (London & SC) – 180pts (G. Weeks)
Principal Players:
Principal Cornet: Andrew Morris
Soprano: Alan Coughlan
Flugel Horn: Jeff Folkins
Solo Horn: Graham Draper
Trombone: Steve Marsh
Euphonium: Colin Reeves
Baritone: Kate Williams
Eb Bass: Simon Middleton
Bb Bass: Terry Cook
Percussion: Dan Marshall
History:
The Hemel Hempstead Band story begins in 1888 with two independent bands - John Dickinson & Co of Apsley, and St. Peters church in Berkhamsted. In 1929 a third band was created from members of the Boxmoor Boys Brigade.

All three bands, continued successfully until 1960 when the Berkhamsted and Boxmoor amalgamated. The John Dickinson Band continued to thrive, but eventually withdrew their support, and the band changed it's name to the Hemel Hempstead, in recognition of the support from Dacorum Borough Council.
In 1987 all three bands amalgamated together under the name of The Atlas Copco Band, which unfortunately discontinued in the year 2000.
In 2000 the band approached 'The Apsley Paper Trail', and gained a partnership that the band is very grateful for the use of rehearsal and storage faculties. 120 years since it was founded, Hemel Hempstead is now heading to Harrogate on the back of an area contest win in Stevenage.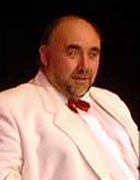 Conductor:
Graham Weeks began his musical journey playing cornet in the Salvation Army. He won a junior scholarship to the Royal College of Music, and then went on to play in the Youth Orchestra of Great Britain.
Graham has enjoyed a varied career and has been lucky enough to enjoy music at many levels – as a player, teacher, conductor, and also as a church organist. He has also been the Musical Director of a number of musicals and shows.
This is his second term as Musical Director of Hemel Hempstead Band and it has been his pleasure to have led the band for the last few years.
Test piece opinions:
Colin Reeves – Solo Euphonium: "I can remember this piece from when I first joined the band. It's a piece that I love and has, in my opinion, not been played enough.

Unlike some test pieces of today, "Shipbuilders" is tuneful and melodic. It may look easy to play, but trying to get across the music and 'feel' of the piece is a different story all together.
If all of the bands on the 27th September, play this piece as Peter Yorke intended it to be – with all the notes and rests and proper attention to dynamics, then this will turn out to be a contest as big as any shipbuilders yard. I can't wait!"
---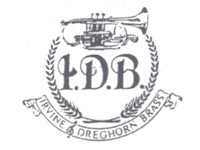 Irvine & Dreghorn

Region: Scotland
Conductor: D McKellar
www.idbrass.com
Qualified: 2nd place (Scotland) – 176pts (D. McKellar)
Principal Players:
Principal Cornet: Alan Taggart
Euphonium: Dawn Spence
Soprano: Dorothy Sterling
Solo Horn: Jennifer Crockett
Solo Trombone: Norman Irvine
Flugel: Claire Kimm
Solo Baritone: Alistair Cush
Eb Bass: Jack Norgate
Bb Bass: Andrew Gibson
Percussion: Carrie Boax
History:
In 1975, local peripatetic teachers felt that there were insufficient children or instruments at any one local school to form a brass band, but this could be achieved by bringing together children from different schools.
The Irvine Youth Band was formed with co-operation of the local Education Department and gradually support started to grow.
In 1978 an appeal was made to parents to join a committee to manage the bands affairs and in1983 the band took part in it's first competitions winning at the Whitburn Invitational Contest. Later that year, Dreghorn Youth Band combined with the Irvine Band to create Irvine and Dreghorn Brass Band.
The band has enjoyed successes at the Scottish Championships on three occasions, including winning the Fourth Section in 1985. In 1998 the band finished 3rd at the National Finals, which they hope to replicate in 2008.
Conductor:
David Mackellar began playing piano at the age of nine, and was introduced to brass playing by Andrew Keachie MBE. David had won several schools solo championships and music festival awards and was also a member of Kilmarnock Area Schools Band when they won three successive National Youth Band Championships.
At 21, while playing baritone with Kilmarnock Concert Brass, he became Scottish Senior Solo Champion. David had a lengthy break from playing while working in London and on his return took up the position of solo euphonium with Dalmellington Band, picking up four West of Scotland solo championship wins.
David took up his first conducting position in 2004 with Irvine and Dreghorn Brass Band.
Test piece opinions:
Kelda Shelton, Solo Cornet: "I think we're all looking forward to playing this on stage on Saturday at Harrogate. September has come around pretty fast since our 2nd place finish back in March! I for one have found the constant high range of my part challenging… but my pitch has certainly improved when in the screechy top G & above range!
Kirsty Galbraith, second cornet: "It's very descriptive in parts, but what on earth were they thinking putting a 2nd cornet in the 4th section on top A's for LOTS of bars and the last note!"
---
Kirkby Lonsdale

Region: North of England
Conductor: Mark Buchanan
Qualified: 2nd (North of England) – 177pts (A. Greenwood)
Principal Players:
Principal Cornet: Jill Lucas
Euphonium: Peter Gratix
Soprano: Pauline Bateman
Solo Horn: Hugh Miles
Trombone: Alison Watts
Flugel: Rag Gardiner
Baritone: Tom Peak
Eb Bass: Colin Johnson
BBb Bass: Gordon Scott
Percussion: Andy Horn
History:
One of the oldest brass bands in the United Kingdom, earliest accounts of the band record performances for the Coronation of both King George 1V in 1821, and for Queen Victoria in 1838.
Kirkby Lonsdale lies in the Lune Valley, on the edge of the Cumbria, Lancashire border and just a little way from Yorkshire.
The river Lune flows past the market town of Kirkby Lonsdale ( "Kirk" for Church "by" "Lunes - dale" - in the Doomsday Book it's title was "Cherchebi).
Conductor:
In 1997 Mark moved from Australia to the UK. In his formative years in Australia he has been fortunate to play with both brass and concert bands on euphonium including Townsville Brass, South Brisbane Federal and Narrabri Shire Bands. Concert Bands he has played for include Northern Rivers Concert Band, NSW Youth Band and the Ballina Shire Band.

Mark has played euphonium with Kirkby Lonsdale Brass Band for the past 12 years and this year became co-conductor of the band. His first contest as conductor was in Kirkby Lonsdale earlier in 2008.


---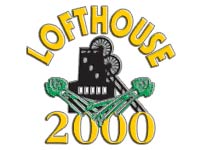 Lofthouse 2000

Region: Yorkshire
Conductor: Andrew Whitaker
www.lofthousebrassband.org.uk
Qualified: Winners (Yorkshire) – 176pts (A. Whitaker)
Principal Players:
Principal Cornet: James Whitaker
Euphonium: Jane Klejnow
Soprano: Peter Andrews
Solo Horn: Natalie Kershaw
Trombone: Richard Brierley
Flugel: Katie Bailey
Baritone: Janet Reid
Eb Bass: Frank Feltel & David Brown
BBb Bass: Mel Waring & Graham Reid
Percussion: David Richards
History:
Lofthouse 2000 Band was formed in 1999 as a junior band, and from the first rehearsal it has been conducted by Andrew Whitaker.
Although there had been a Lofthouse Colliery Band this went out of existence in the 1970's and so the band had no infrastructure or equipment when it first started.
During the band's short history they have undertaken many European tours, have performed for Prince Charles and have been asked to perform during a polo match.
The band has twice performed the stage version of 'Brassed Off' at Wakefield Theatre prior to taking the production to the Isle of Man for a special one off performance.
From day one they have always considered contesting to be important and they have achieved numerous contest successes including 7 out of 8 prizes at the Kirkby Lonsdale contest.
This year has been their most successful to date with 3rd place at the Brass at the Guild contest, followed by first place at the Yorkshire Regional and another victory at the Brass in Ripon contest.
Conductor:
Andrew Whitaker started his playing career at Normanton Secondary School and joined his local band, Altofts and Normanton and also Wakefield Education Authority's music centre at Whitwood where he later became principal cornet.
In 1977 he to joined Wakefield Schools Band and during this period played at the Albert Hall in the National Finals and with Wakefield Wind Orchestra in the Schools Promenade Concerts.
He later became Principal Trumpet with the Leeds Symphony Orchestra, but returned to banding to join Jayess Queensbury Band under the leadership of James Shepherd.
His conducting career began in 1993 with Garforth Jubilee Band and in 1999 he was asked to help form Lofthouse 2000. Andrew is Vice Chairman of the National Association of Brass Band Conductors No. 2 Area and recently completed a Brass Band Conducting Course at Durham University led by Ray Farr.
Test piece opinions:
"The band has thoroughly enjoyed working on The Shipbuilders and has found it a challenging piece and our audience find it a nice piece to listen to. As one of our teenagers says "It's wicked!"
---
Lostock Hall Memorial

Region: North West
Conductor: John Wood
www.lostockhallband.co.uk
Qualified: 2nd place (North West) – 177pts (J. Wood)
Principal Players:
Principal Cornet: Sarah King
Euphonium: Phil Edwards
Soprano: Steve Bullen
Solo Horn: Sarah Gardner
Trombone: Chris Jones
Flugal Horn: Wendy Hodgson
Baritone: Roland Attwood
Eb Bass: Steve Kay
Bb Bass: Ian Hodgson
Percussion: Orla Green, Richard Kay, Alex Martin
History:
The band was formed in 1948 as the Four Lane Ends Band, and with donated money left over from a war memorial erected in Lostock Hall to buy new instruments, the band changed its name to Lostock Hall Memorial Band.
The band started contesting in the late 1960s under the baton of Ron Heys who still plays cornet in the band today. Contest results steadily improved and in 1984 they made its first appearance at the National Finals. They have since appeared in both 1995 and 2006.
Over the last few years the band has gone through a period of restructuring which has resulted in the bands fourth finals appearance in its 60th anniversary year. Contest results this year have seen them come second at Fleetwood, Preston, Buxton and Blackpool, a sequence that they would love to break at Harrogate with a win.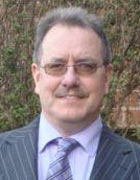 Conductor:
John Wood's banding started as a junior member of the Salvation Army playing horn. He went onto play solo horn with many Salvation Army bands as well as the Kevin Ashman sextet, Flowers, Yorkley Onward and Desford.
John is an accomplished pianist who has always had a great interest in conducting. He conducted his first SA Band when he was 18. John also worked as Bandmaster whilst at Yorkley and conducted Freckleton just prior to moving overseas.
After an eight year gap John returned to the UK to play horn for Eccleston where again he frequently took up the baton and was a frequent guest for the Leyland Band before briefly playing solo horn at Longridge Band.
John currently works as the General Manager for a large American multi-national and until very recently he was responsible for building the Ferrari cars in Italy.
Test piece opinions:
"The old ones are the best (or are they?) Difference of opinions at Lostock on this one. Some prefer the more modern ones whilst others prefer the old classics. `Have been waiting to play it again for years` was heard coming from one end of the the bass section."
---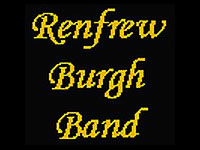 Renfrew Burgh

Region: Scotland
Conductor: David Hutcheson
www.renfrewburghband.co.uk
Qualified: Winners (Scotland) – 180pts (D. Hutcheson)
Principal Players:
Principal Cornet: Irene Madden
Euphonium: Catriona Black
Soprano: George Mullin
Solo Horn: Anne Taylor
Flugel: Gareth Bowman
Trombone: Duncan Galbraith
Baritone: Raymond Thomson
Eb Bass: Kevin Jerome
Bb Bass: Angus Dunsmore
Percussion: Rachel McFarlane
History:
Formed in 1911, Renfrew is one of the last two remaining bands in Renfrewshire. Over the last century, the band has been up and down the sections and found itself back in the Fourth two years ago.
Since then it has diligently recruited and retrained and the band has now entered one of the most active and successful periods in its history.
This year's Fourth Section champion also beat several higher bands (including a Championship Band ) at the Northern Counties Contest in Carnoustie and took a few scalps at 2007's Challenge Cup in Perth.
Renfrew is the current leader by a huge margin in SBBA's 2008 Band of the Year award.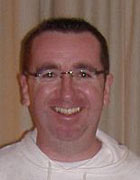 Conductor:
David Hutcheson is a former co-principal horn at the Orchestra of Scottish Opera and throughout his professional life has played with SNO, SSO, and Scottish Ballet but to name a few.
He returned to the world of brass bands (tenor horn being his first instrument at the age of 11) as a teacher and for the last four years as the Musical Director of Renfrew. He is currently Musical Director of the Inverclyde Schools Concert and Training bands.
Test piece opinions:
"We're certainly affording it the respect it deserves. We're finding it a test of intonation, stamina and style and on the whole we're enjoying rehearsing it.
We feel a very strong connection to the Shipbuilders because our hometown, Renfrew is on the banks of the River Clyde and this definitely helping us to capture the "feeling" of the movements!"
---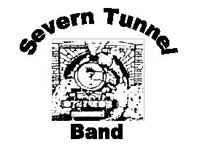 Severn Tunnel

Region: Wales
Conductor: Andrea Ayres
www.severntunnelband.co.uk/
Qualified: 2nd place (Wales) – 178pts (A. Ayres)
Principal Players:
Principal Cornet: Wyndham Williams
Euphonium: John Ayres
Soprano: Caroline Williams
Solo Horn: Angharad Jones
Trombone: Calum Greenhalgh
Flugal: Leanna Bollen
Baritone: Glen Greenhalgh
Eb Bass: James Williams
Bb Bass: Daniel Jones
Percussion: James Montague
History:
The Severn Tunnel Band was formed in 1923, with early members working for the GWR at the nearby station and engine sheds.
The first practice room was a barn situated in the old cattle market in Rogiet where the seating was made from planks of wood nailed to stakes and lighting was by oil lamps.
Over the years the standard of playing improved and the band appeared on television on two occasions and competed at the National Finals six times. The best result at the finals was being placed second in the Fourth Section in 1971.
This was the beginning of a successful period for the band that qualified for the finals again between 1972 – 74 in the Second Section, and also had four members selected to play in the NYBB of Great Britain. The bands last visit to the finals was in 1984.
This year, the band was placed second in the Third Section at the SEWBB Championships and principal cornet player Wyndham Williams was awarded the best instrumentalist award.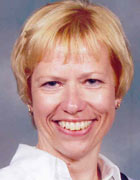 Conductor:
Andrea joined the band as a beginner playing the baritone, but quickly changed to the trombone and was the band's principal trombonist for many years.
In the 1990's Andrea became conductor of the youth band and her hard work was rewarded when they won the Gwent Youth Festival in 2004. At the 2005 Festival Andrea was awarded the Con Buckley Memorial Trophy for her hard work in encouraging and developing young players.
Andrea was awarded life membership of the Severn Tunnel Band this year in recognition of over thirty years membership and loyal service to the band.
Test piece opinions:
"The band has enjoyed working on Shipbuilders and are looking forward to their first visit to Harrogate."
---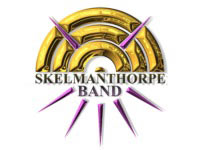 Skelmanthorpe B

Region: Yorkshire
Conductor: Philip Garlick
web.mac.com/jeffcook3/bband/Home.html
Qualified: 2nd place (Yorkshire) – 175pts (P. Garlick)
Principal Players:
Principal Cornet: Daniel Taylor
Euphonium: Paula Fisher
Soprano: Murray Preston
Solo Horn: Jonathon Bates
Trombone: Peter Noble
Flugel: Charlotte Taylor
Baritone: Gary Woodward
Eb Bass: Cedric Johnson
Bb Bass: Graham Blue
Percussion: Jeff Cook
History:
The band was founded in 1994 as the Skelmanthorpe Junior Band. The band has gradually grown from its original eight or nine members to the thirty-two strong Skelmanthorpe 'B' Band and in 2004 celebrated its 10th anniversary with a visit to Salzburg, Austria.

In 2004, now supported by a new training band fondly known as the 'Nippers', the B Band registered as a contesting band. In 2005 they competed in the Yorkshire Regional Contest for the first time under the direction of Robert Broadhead.

In 2006, Philip Garlic became the MD. The band came 2nd in the Yorkshire area both this year and last, also coming 3rd at last years National Finals in Harrogate. The band has a dedicated core of talented, mainly young players, who are enjoying rehearsing The Shipbuilders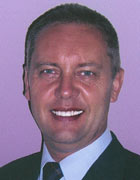 Conductor:
Philip Garlick lives in Holmfirth, and has worked as a Peripatetic Brass Teacher for the past 27 years and holds the position of 'Lead Teacher for Brass' for the Kirklees Music School. His love for brass bands started at the age of 11 when he joined the Hade Edge Band.
In the 1990's, he joined NTL Skelmanthorpe and in 1997, Philip was solo horn at Carlton Main Frickley Colliery where stayed for 5 years. In 2002 Philip returned to Skelmanthorpe.
Unfortunately three years ago, Philip had to give up playing due to illness, but shortly after, the position of the 'B' band became vacant.

This gave him the opportunity to continue banding and he is now loving the challenges and improving the standard of the band, and, along with a good supportive committee, has great hope for Harrogate.
Test piece opinions:
"The Shipbuilders is a challenging piece for this level but the band are enjoying getting to grips with it and find it very rewarding musically."
---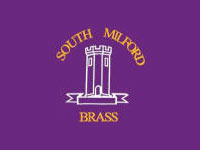 South Milford Brass

Region: North of England
Conductor: Richard Wilton
www.southmilfordbrass.co.uk
Qualified: Winners (North of England) – 180pts (R. Wilton)
Principal Players:
Principal Cornet: Claire Bramley
Euphonium: Glenn Kilburn
Soprano: Richard Robinson
Solo Horn: Sarah Stones
Trombone: Ewan McNeil
Flugel: Lindsey Abell
Baritone: Heather Chambers
Eb Bass: Lee Armstrong
Bb Bass: Paul Watson
Percussion: Gesamin Swift
History:
South Milford Brass was formed in 1982. The band was originally known as Hambleton Brass with players drawn from local schools.
Its name changed to ASDA Manufacturing in 1989 in recognition of their sponsorship which ended in 1992 when the band was renamed South Milford Brass. During this time the band achieved First Section status but the following years saw a period of decline with the band almost folding in 1996.
The band was rebuilt with younger members from Breakaway Brass and achieved 3rd place in the Fourth Section North of England area contest in 1997 and 1998. The band also won the 1998 Yorkshire & Humberside Contest.
Conductor:
Richard Wilton started learning to play the tuba, quickly progressing to the ranks of the Hambleton Band. After 10 happy years, Richard moved into championship section banding with Carlton Main Frickley Colliery as principal tuba.
After a short spell with the Sellers International Band, Richard joined the bass section of Grimethorpe Colliery During his time with the band, Richard enjoyed many successes including back to back area championships, an unprecedented 5 Brass in Concert championship wins and becoming National Champion Band of Great Britain in 2006.
Richard returned to his banding roots at South Milford Brass in 2005, this time as Musical Director.
Test piece opinions:
"The band is really enjoying rehearsing The Shipbuilders and we are looking forward to performing the test piece at Harrogate."
---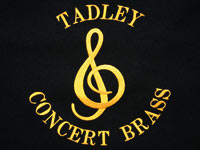 Tadley Concert Brass

Region: London & SC
Conductor: Paul Chapman
www.tadleyconcertbrass.co.uk/OurBand.html
Qualified: 2nd place (London &SC) – 178pts (C. Chapman)
Principal Players:
Principal Cornet : Ann Bartlett
Euphonium: Ken Saunders
Soprano: Martyn Chapman
Solo Horn: Elizabeth Chapman
Trombone: Anthony Peagam
Flugel: Ted Shann
Baritone: Valerie Wallbank
Eb Bass: Steve Spencer
Percussion: Ollie Chapman
History:
Tadley Concert Brass was formed in 1975, following a long tradition in the village of having a band from the late 1800's. The involvement of local youngsters has been a significant feature for many years and the importance of youth remains and forms a fundamental aspect of its constitution.
This is the second time that Tadley Concert Brass has reached the National Finals, the last occasion was in 1991, when they were drawn to play first. They are hoping this will not be repeated this year!
The band has a busy engagement list performing regularly in concerts, bandstands and for local charities. Tadley Concert Brass is grateful for the financial support it has received from the Basingstoke and Deane Borough Council to help towards the cost of this visit to the finals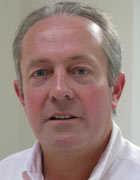 Conductor:
Paul started playing the cornet at the age of 13 in the Tadley Band, and by the age of 17 was playing principal cornet.
He enjoyed a number of years after this playing trumpet/cornet for various orchestras, bands, and solo work.

He has been conducting Tadley Concert Brass since their formation, and a great deal of his time is taken up by teaching brass privately and in schools.
Test piece opinions:
"Both the band and conductor are looking forward to the finals in Harrogate. The test piece 'The Shipbuilders', has been a challenge which they have all enjoyed. The band aim for the weekend is to relish the whole experience, and ultimately have a good time."
---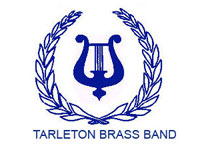 Tarleton and District Brass

Region: North West
Conductor: Gillian Bould
www.tarletonbrassband.co.uk/
Qualifield: 3rd place (North West) - 176pts (G. Bould)
Principal Players:
Principal Cornet: Tom Pickering
Euphonium: Barry Taylor
Soprano: John O'Hare
Solo Horn: Alan Bould
Trombone: Paul Greenwood
Flugel: Jenna Pickering
Baritone: Dave Griffiths
Eb Bass: Debra Mitchell
Bb Bass: Gill Burns
Percussion: Joseph Barrett
History:
The Tarleton Band was formed in November 2000 as a youth band by Gillian Bould and her father Barry Taylor.
Over the years the band has progressed to become a thriving and successful Fourth Section band. The band is very active in the community performing various concerts throughout the year. It also attends many contests in the Northwest area and has won prizes at Fleetwood, Brass at the Guild (Preston).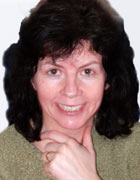 Conductor:
Gillian Bould Studied trombone at Huddersfield in the 1980's under Barry Webb and Les Storey, culminating in a music degree.
She has played in various bands including Sellers International and the British Open winning band Swinton in 1989.

She currently works for Lancashire Music Service, travelling around various Schools teaching brass and she has conducted various bands including Meltham & Meltham Mills Band, Longridge, Hesketh Bank and Chorley Silver.
She started her own band Tarleton Brass in 2000 as a youth band that has progressed to being a successful Fourth Section band.
---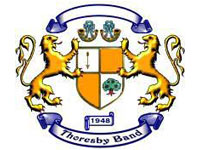 Thoresby Youth

Region: Midlands
Conductor: Christine Gent
www.thoresbyband.co.uk
Qualified: 3rd place (Midlands) – 175pts (C. Gent)
Principal Players:
Principal Cornet: Eleanor Sherwood
Euphonium: Tim Brown
Soprano: Robert Smith
Solo Horn: Julie Plant
Trombone: Matthew Cotton
Flugel: Joanna Wilmot
Baritone: Kay Fritchley
Eb Bass: Trevor Smith
Bb Bass: Philip Owen
Percussion: Martin Benson
History:
Thoresby Colliery Youth Band was formed in June 2000 with an initial membership of approximately 20 children between the ages of 11 and 14 years. It is based in the north Nottinghamshire village of Edwinstowe.
From performing in small ensembles at music festivals and at solo and quartet contests the band has progressed to become an established Fourth Section band. As a full band the first achievements gained were in the unregistered section at the Leicestershire contests in 2002, 2003 and 2004 were the band gained a 2nd and two victories.
2005 saw the band registered in the Fourth Section. Only a year later they became 2006 Butlins Mineworkers Fourth Section Champion and this was followed up with another win in 2007. 2008 saw the band qualify in the Midlands Region for the finals of the National Championships.
The band has also been fortunate to work with the likes of Alan Morrison, Stan Lippeatt, Mark Walters, Chris Jeans, Michael Dodd and Richard Marshall.
Conductor:
Christine Gent started to play the tenor horn after hearing the local village band. Christine studied composition, history and performance studies at Huddersfield and after completing her degree joined Shirland MW Band on solo horn, moving to the same position for the Thoresby Colliery in 1996.
In 2000 Christine started a youth band. The Thoresby Colliery Youth Band has grown from a beginners group of about 20 to the current Fourth Section band competing at this year's final. Christine has also worked with the Training Band on the Wessex Youth Band course for the last 3 years.
Christine returned to Thoresby at the beginning of 2008 where she has experienced a winning performance at the 2000 First Section final, a win at the French Open in 2003 and with the Youth Band, victories at the 2006 and 2007 Butlins Mineworkers Festival.
---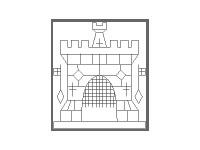 Totnes

Region: West of England
Conductor: Ian Wilkinson
www.totnesband.co.uk/
Qualified: 3rd place (West of England) – 182 pts (I. Wilkinson)
Principal Players:
Principal Cornet: Andy Lewis
Euphonium: Philip Cleave
Soprano: Liz Wood
Solo Horn: Jenny Hughes
Trombone: Caroline Leverett
Flugel Horn: John Hales
Solo Baritone: Nick Alderton
Eb Bass: Mike Stephenson
Bb Bass: John Lewis
Percussion: Rod Hughes
History:
The Cleave family, who are still involved in the band today, formed the band in 1971. The band attracts players from all over South Devon and rehearses twice a week.
In 2005 the band starting a rebuilding programme after losing several players over the previous 2-3 years and dropping down the sections.
The results of this hard work are beginning to show with a 3rd placing at the West of England regional qualifiers in March and a 2nd place at the Weston Super Mare contest in May.
Conductor:
Ian Wilkinson started playing the cornet at the age of 11, and at 16 joined the Army and changed to euphonium.
Whilst serving in the Army Ian played at many prestigious occasions and venues around the world and studied at the Royal Military School of Music Kneller Hall for 18 months.
On leaving the Army Ian was appointed principal euphonium of the BT Band. Whilst living in Manchester Ian played and guested for many bands including Wingates and Besses o' th' Barn Band.
In 2001 Ian and his family moved to Totnes in Devon and in 2005 he was invited to take the post of Musical Director.
---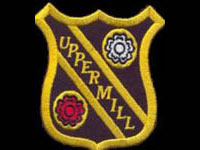 Uppermill

Region: North West
Conductor: Alan Widdop
www.uppermillband.com
Qualified: Winners (North West) – 179pts (A. Widdop)
Principal Players:
Principal Cornet: Tom Gibb
Euphonium: Trevor Hughes
Soprano: Chris Gillespie
Solo Horn: Cassandra Teggart
Trombone: Mike Kowalski
Flugel: Sue Ellis
Baritone: Ben Pollard
Eb Bass: Andrew Jordan
Bb Bass: David Mansfield
Percussion: Jenny Ward, Graham Gillespie
History:
Uppermill Band celebrated its 25th Anniversary in 2004 by qualifying for the National Finals after a gap of 15 years. The band was formed in 1979 initially as a Youth Band.
Following its registration in the Fourth Section they won through to the National Finals in 1988 and 1989. Promotion followed and the band had six players in the National Youth Brass Band of Great Britain. The band was a victim of its own success and found themselves back in the Fourth Section and a period of rebuilding ensued.
Simon Wood was appointed MD and this resulted in qualification to the National Finals in 2004. Simon reluctantly had to stand down and following an unsettled period a chance meeting with Alan Widdop resulted in his appointment as MD in 2004.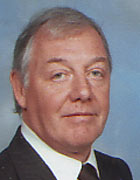 Conductor:
Alan is very well known in banding circles having progressed his last band Marsden through the sections leading them to Championship status during his tenure.
Alan, a former bass trombome player, spent six years at Black Dyke, followed by five years with Versatile Brass. He left to become a player with the Sid Lawrence Orchestra and the BBC Northern Dance Orchestra and played with many great names over the years such as The Three Degrees and Shirley Bassey.
In addition Alan has also taught music professionally at Bury Grammar Schools and Barnsley Music College. He has a wealth of experience as a conductor having been resident of Rochdale, Whitworth, Blackburn & Darwen as well as Marsden Band where he led them through from Third Section to Championship Section in less than 5 years.
Test piece opinions:
Alan Widdop MD: "A tremendous Test Piece, the likes of which are no longer written, not an easy piece, a good choice for the Fourth Section, that we are enjoying playing"
---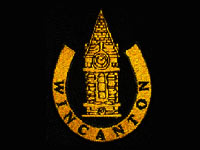 Wincanton Silver

Region: West of England
Conductor: B. Kelloway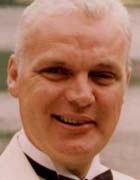 Qualified: 2nd place (West of England) – 183pts (B. Kelloway)


No further information at present.