2008 Lower Section National Finals: The men in the box - The Adjudicators
23-Sep-2008
These are the eight men - all good and true, who will be making the all important decisions this weekend.
---
First Section: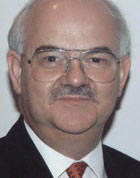 Melvin White
Melvin White has gained a well-deserved reputation as one of the most successful conductors and band trainers of recent years.
He has conducted over 25 bands to qualification for the Finals of the National Brass Band Championships alone, and has also been a successful conductor with the BTM in Wales whom he won the Pontins Championships as well as the Welsh Regional Championships.

He has also conducted at the European Championships and at the National Finals on numerous occasions.
In 1998 he conducted the SWT Woodfalls band to victory at the West of England Regional Championships and has been MD of the Redbridge Band since 1998.
He was also the conductor of the GUS band and of the Cory Band and conducted both bands at the British Open Championships.

At the All England Masters Championships he has conducted the GUS (Travelsphere Band) into two consecutive 4th places in 1999 and 2000.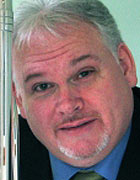 Steve Sykes
His musical roots are firmly based in Yorkshire brass bands beginning with Carlton Main Frickley Colliery Band. In 1978 he accepted an invitation by Elgar Howarth to join the famous Grimethorpe Colliery Band as Principal Tuba and Soloist. With Grimethorpe he performed as soloist throughout Europe and Australia. During this period Steve was awarded the prestigious title of 'Granada Television Soloist of the Year'.
Because of an ever-increasing demand for Steve's talent both as soloist, conductor and clinician, he now works as a freelance musician appearing in the USA, Canada, Europe and Scandinavia and is a firm favourite with players and audiences alike.
Because of an ever-increasing demand for Steve's talent both as soloist, conductor and clinician, he now works as a freelance musician appearing in the USA, Canada, Europe and Scandinavia and is a firm favourite with players and audiences alike.
Many compositions for solo tuba and orchestra/band have been inspired by, dedicated to and premiered by him, including major works by Ellerby, Golland and Brand. One of the busiest soloists in the U.K, forthcoming engagements will see him performing in Australia, New Zealand, America, Canada and, of course, Europe.
Steve has been directing Championship section bands since the age of 22 -among his professional conducting appointments have been famous ensembles such as
CWS (Co-op) (Glasgow) and SunLife (Stanshawe). He has directed bands at the National Finals, British Open, All England Masters and European Championships and, of course, has many commercial recordings and national radio broadcasts to his name.
Steve works with many bands throughout the year, these include BAYV (Cory), Leyland, Fairey, Tredegar, BTM etc.

He has presented British regional conducting workshops on behalf of the National Association of Brass Band Conductors and conducting seminars on behalf of the North American Brass Band Association in Washington DC.
He regularly appears as an adjudicator at leading music festivals throughout Britain, North America, Norway and Switzerland. As a measure of his standing in the brass band movement he was recently invited to adjudicate at the National Brass Band Finals in London's Royal Albert Hall and in March 2001 Steve adjudicated at the Yorkshire Regional Championships - regarded by many has the hottest seat in brass band adjudication! Steve is included in the British Federation of Bands' list of approved adjudicators.
Steve has appeared as guest artist with many famous ensembles including the U.S. Army Orchestra, HM Royal Marines, the Norwegian Navy Band, the Netherlands Brass Ensemble, the Canadian Air Force Band, Chicago Staff Band and UNC Symphonic Wind Ensemble. He has performed as soloist at the world renowned Mid-West Band and Orchestra Clinic (Chicago) – sharing the stage with jazz greats Bill Watrous and Arturo Sandoval. In 2002 he presented a solo recital in London's prestigious Royal Albert Hall.
Steve's latest CD is now in production and features accompaniments by The Royal Norwegian Navy Band, Brass Band De Bazuin (Oenkerk) – Holland and pianist Richard Phillips.
Steve is also a member of the 'World Of Brass' Sextet which has amongst it's ranks the finest members of both contesting and Salvation Army bands - i.e. Richard Marshall and Brett Baker (Black Dyke Band), Phillip Cobb and Andrew Van Der Whele (International Staff Band) and Sheona White (YBS).
His many music arrangements are published by Warner Bros (USA), Bernearts Music (Belgium), De Fiftriem (Netherlands), Editions Frank (Switzerland) and his own publishing house Perfect Pitch Music www.perfectpitch.org.uk
Steve has written articles and reviews for the 'British Bandsman' and 'Brass Herald' publications.
He is tuba tutor at the celebrated 'Brass Band Summer School' (Oxford) and the 'International Brass Band Summer School' (Sedbergh/Swansea) where he is now also responsible for the Brass Band Conducting Course. Steve is lecturer in low brass studies at Bath Spa University College and is tutor and Professor of Brass to HM Royal Marines Band in Portsmouth, Plymouth, Lympstone and Dartmouth.
Steve has been engaged as clinician (and responsible for instrument development) by the Yamaha Corporation and Besson Musical Instruments.
---
Second Section: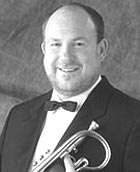 Peter Roberts
Peter Roberts needs no introduction to brass band audiences all over the World. He has long been regarded as the finest exponent of the soprano cornet in the history of the brass band movement and his talents have seen him perform on all the major contesting and concert stages in the UK, Europe and abroad.
He was born in Grimethorpe in 1950 and his early musical career was linked that famous band, where he played soprano cornet for many years. A miner by trade, he lost his job following the end of the pit closures, but immediately retrained himself in music to gain professional qualifications and an honours degree from Barnsley College under Major Peter Parkes.
His roll of honour of contesting wins reads like no other – 7 British Open victories, 1 National Championship, 7 European titles, 2 All England Masters titles, 2 British Open Solo Championships, 6 Granada Band of the Year titles, 4 British Open Eb/Bb solo titles, 1 Granada Band of the Year Soloist Award, 1 Swiss Open Soloist award, 2 Brass in Concert Soloist awards, 3 Mineworkers Senior Solo Champion titles and 1 New Zealand Champion of Champion s title.
Recently he released his eagerly awaited solo CD, entitled appropriately "Legend" which has become a phenomenal best seller by brass band standards. The book of the same name has also been bought by his legion of many fans.
Since 1997 he has been part of the amazingly successful Yorkshire Building Society Band and was a member of the famous Virtuosi Brass Band of Great Britain and the Kings of Brass, whilst in the USA he has been a member of the famous Brass Band of Battle Creek. In 2005 he joined the Black Dyke Band, retiring from playing at the end of 2007.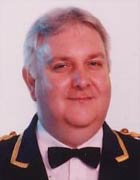 Jim Davies

Jim Davies was born in a small village called Ynyshir in the Rhondda Valley, South Wales in 1952. He joined the local band at the age of 9, hoping to play trombone but was given a cornet with only two valves working.
Within a year he had already won his first competition playing I hear you calling me and over the next few years many successes came his way including the title of Champion of Wales at the age of 15.
Jim was also asked to play for Sir Arthur Davidson in Cardiff and greatly impressed the orchestral conductor with a flawless performance of Haydn's Trumpet Concerto, without music! The great conductor's advice was to change from cornet to trumpet and concentrate on orchestral career after music college.
Jim decided to stay within the brass band world and was first promoted to the principal's chair at the age of 15 with his local band playing in the Championship Section.
At 17 he moved to the Mid-Rhondda Band as principal cornet and in 1972 at the age of 20, he was appointed principal cornet of the Cory Band. Over the next 16 years contest successes included National Championships (1974, 1982, 1983 and 1984), European Championships (1980) Mineworkers' Championships (1972, 1973, 1974) and numerous solo prizes won by Jim including Yeovil, Telford and The Granada Band of the Year.
Jim was in great demand as a soloist playing at many overseas venues and in 1988 he was appointed principal cornet of the Brighouse and Rastrick Band where to commemorate 36 years of performance with 30 on the 'end chair', he recorded his solo CD, Evergreen.
Jim's experience and knowledge is continually in demand to this day as an adjudicator and conductor and he recently led EYMS Band to the National Finals in London.
---
Third Section: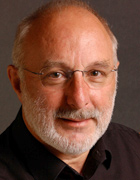 Kevin Wadsworth
Kevin started his playing career on cornet at the age of six. He is probably best known for his time as the solo horn player with the Black Dyke Mills Band, joining them at the age of 14 - the youngest player ever to play for them.
Kevin was accepted into the National Youth Brass Band and was the first recipient of the Pye Records Award as outstanding soloist.

He attended King Alfred's College, Winchester during which time he was a founder member of the City of London Band. His concert work has included Royal Command Performances, the first appearance at the Proms of a brass band and appearing as guest soloist at the Bergen International Music Festival.
He has conducted Nigel Kennedy and Julian Lloyd Webber and has worked with many people from the world of light entertainment including Antony Newly and Petula Clark.

Kevin's brass band conducting experience includes directing Meltham and Meltham Mills, Lockwood, Carlton Main Frickley, Dobcross, Holme Silver and Innovate Skelmanthorpe.
Kevin is also a busy brass band adjudicator and is an Executive Member of ABBA, the U.K. panel of adjudicators.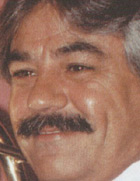 Stan Lippeatt
Born in Hemsworth, South Yorkshire, Stan was for many years the popular and virtuoso flugel soloist with the Grimethorpe Colliery Band – a band he joined as a youngster in the early 1960's. Stan became one of the most popular players and soloists, featured in many of the famous comic routines of the band at events such as Granada Band of the Year, although he had already built himself an enviable reputation as both a serious ensemble performer and soloist.
His playing career brought many successes as well as a great number of specially commissioned works – one such being the John Golland Flugel Horn Concerto which Stan gave the world premiere of in front of the composer himself.
His wealth of experience has seen him conduct numerous top section bands throughout the country, including a long association with the Thoresby Colliery Band, and he has adjudicated at Pontins, Regional and innumerable brass band contests. Over the last few years he has been an active member of the Association of Brass Band Adjudicators.
His love for the movement was shown in 2003 when he was asked by the Butlins Organisation to help revive the Mineworkers Brass Band Championships, and such has been his involvement that the famous CISWO Mineworkers Contest has become a huge brass band festival held in Skegness and featuring the largest single cash prize to the winners in the history of the banding movement.
He remains one of the most popular brass band personalities in the movement and brings a wealth of experience to his task as an adjudicator today.
Simone graduated from the Royal Northern College of Music with Distinction and a collection of awards including a major scholarship and The Phillip Jones Prize. She began a solo career which has taken her around the world with concerto appearances, solo recitals, master classes and appearances on national and international TV and radio.
She has recorded several CDs and is in high demand as a soloist with brass bands, wind ensembles and symphony orchestras. She continues to win awards such as the 1998 Cosmopolitan/House of Fraser Woman of the Year in the Arts.
---
Fourth Section: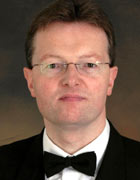 Chris Wormald

Chris Wormald became Director of Arts College at Smithills School and Bolton Sixth Form College in September 2003 and prior to that had been the Head of Music there since 1990. In December 2003 he also made his debut in the horn section of the Philharmonia Orchestra at the Barbican Hall in London.
As a teenager Chris was a member of the National Youth Brass Band of Great Britain under Harry Mortimer. On successfully achieving a degree as a French Horn player and completing his postgraduate teacher training at the University of Hull, Chris was appointed Head of Brass Instrumental Teaching for Bolton LEA from 1983 to 1990, the year he also joined the world famous James Shepherd Versatile Brass.
He has been presented with the Mortimer Medal from the Worshipful Company of Musicians.
Chris is a member of the National Association of Brass Band Conductors and Association of Brass Band Adjudicators and in 2003 was elected onto the British Federation of Brass Bands Official List of Adjudicators for all major national contests. Chris is a regular adjudicator at the Rhyl Festival of Brass in North Wales and will once again preside over the Championship Section in 2004.
Chris was Classic FM Music Teacher of The Year in 2001 and remains a judge for the Classical 'Brit Awards' televised annually on ITV1 from the Royal Albert Hall in London.
In 2002 was presented with both the Gerald Taylor Vocational Award and the Brian Hicks Memorial Award for his continued success and dedication to music education.

His brass band arrangements continue to be published by both Wright & Round and Studio Music (London) and having worked on the Associated Board Brass Instrumental Examination Syllabus over fifteen years ago, Chris recently completed work on the new 2004-2005 Trinity College Brass Instrumental Examination Syllabus.
In January 2004 he was the principal guest speaker at the International Conference of Trinity College Music Examiners held in Hinckley, Leicestershire.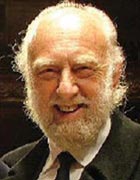 Richard Evans
Richard Evans is one of the most colourful and flamboyant characters on the British brass band scene today. With a unique ability to instil pride and passion into every player, he is ultimately the driving force behind each band he conducts.
Born in Aldershot, the son of a regular soldier, he spent his first two years of his life in India. On return to England, the family moved to Preston Lancashire. It was in nearby Leyland that he was introduced to the cornet with the British Legion Band.
Within three years Richard was the founder member of the National Youth Brass Band, becoming principal cornet under the direction of the late, great Harry Mortimer, OBE, CBE. Leaving his first band, he moved to the Leyland Motors Band (the original forerunner of the JJB Sports Leyland Band) and studied under founding fathers Harold Moss and William Haydock.
National Service took Richard to Berlin, and on return to civilian life, he spent two years with the Black Dyke Mills Band. However, it was to the art of conducting that Richard was to carve a brilliant career.
Upon graduation from the Royal Northern School of Music, he began full time teaching and worked as a freelance trumpet player with the BBC Northern Symphony Orchestra, the Manchester Mozart Orchestra, Syd Lawrence, and many other famous ensembles. During this period his conducting skills were being perfected in a vast theatre of experience, including brass bands, choral societies, and the directions of opera.
1975 was to provide the milestone in Richard's career that would take him to the very top of his profession. While conducting Wigan Cecilian Choral Society, he was asked to audition for the position of Musical Director with the Wingates Temperance Band.
He accepted the position and within three months he had won the British Open Championships at his very first attempt! 1976 saw him moving to the Fairey Engineering Band, continuing to gain a reputation for flair and innovative musical direction to the highest standard.
At the beginning of 1978, Richard was recruited to rebuild the Leyland Vehicles Band with the specific remit of achieving the Championship status within three years. The band made history with their meteoric rise through the brass band super league and their name changes, Leyland DAF, BNFL, JJB Sports Leyland Band, and finally Leyland Band.
Richard's prowess as conductor, teacher, adjudicator and movement leader was rewarded in 1986 when he was the recipient of the J.Henry Iles Medal presented by the Worshipful Company of Musicians of the City of London.
He has worked with Bands all over the world, Japan, USA, New Zealand, Norway, Switzerland, Holland, Belgium and Denmark. He proudly holds the post of Musical Director of the National Youth Brass Band of Scotland.
Although Richard Evans has reached the pinnacle of his success, he is not content to rest with past achievements.
His personal quest is to provide the foundations for the continual growth of the British brass band culture through his established BA (Hons) course in Band Studies at Accrington & Rossendale College and a Discussion Forum to safeguard the shape of the future path of brass band music. He remains one of the most charismatic and dynamic conductors within Britain today.