2008 British Open Championships - Introduction and Predictions
3-Sep-2008
With perhaps the strongest line up of bands ever at Birmingham this year and a great set work, Symphony Hall seems set for a classic contest. But who will win?
---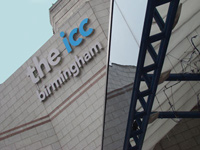 156th British Open Brass Band Championships
Symphony Hall
Birmingham
Saturday 13th September
Test Piece: Rococo Variations – Edward Gregson
Start: 11.00am




---
The British Open Championships may well never rid itself of the cloak of rheumy eyed nostalgia that it has worn with a sense unbreakable pride ever since the first contest took place in 1853, but there have been the occasions when the old dowager contest has taken to looking forward rather than back to protect its future interests.
Right direction

On the face of it, still having 17 bands, three men in a box and even getting Edward Gregson to write the test piece may smack of a desire to keep the status quo intact, but it doesn't tell the whole story. The British Open is changing to meet the demands of the 21st century – as slowly as an Antarctic glacier it could be argued, but moving, inexorably in the right direction nonetheless.
At the turn of the Millennium, the contest boasted 23 bands here at Symphony Hall, now there are six less, with unconfirmed plans to make it a much more compact 16 by the end of the decade.
The decision to ask Edward Gregson (and for him to accept) to write for the contest also sees something of a sea change too.
It wasn't that too long ago that he declared that he wished never to write for the contesting medium again. It's great to see him back. There may well be still three men in a tent to judge the contest also, but the organisers are now willing to allow them a break if they so wish at the halfway point for them to refresh themselves.
New directions

We may not get a repeat of 1958 this year when the top six bands had to take part in a 'play off' immediately after the main contest to decide the winners (now that was a step into the future – but never repeated) or the choice of test pieces such as in the early 1940s, 1986 and 2004, but certain new directions are being looked at we are told.
That demand surely comes from the audiences, who, as has been seen here in recent years, now want considerably more value for their hard earned credit crunched money. The organisers, led by Martin and Karen Mortimer have responded.
The day is now much more compact and enjoyable (an extended half time break would surely make it even better), the long term test piece plans are well set and progressive too and there is a general air about the contest that quality, and not quantity comes first.
The Open has reasserted itself as the world's premier brass band contest by giving itself a quick dry clean once over and sharpening up its image.
Much expected

Now, much more is expected from the bands too.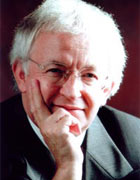 What they will make of Edward Gregson's 'Rococo Variations' will be interesting to hear. The piece has drawn favourable comment and opinion up and down the bandrooms of the country, and although there are enough musical quotes from yesteryear in it to satisfy the most ardent fan of brass band nostalgics, there is also more than enough new stuff to excite the futurists too.
What perhaps hasn't changed however is that the contest will be a battle between the traditional heavyweights of the banding world.
Brave man

On paper the strength of the field is also emphasised by the fact that there are four regional winners, the Mineworkers and Masters champion, the European title holders and English National champions, but given that three of these happen to be Grimethorpe, Cory and Black Dyke, it would be a brave man to place a bet against one of the trio not leaving Symphony Hall with the old Golden Shield tucked under their arm once more.
The romantics may have you believe that surprises such as Marple, City of Coventry, Kennedy Swinton do happen now and again, but in this day and age, that would be like Kevin Keegan being Newcastle United manager in the year 2020.
Too many bands have too many problems getting a full compliment of players together nowadays (and that includes many a band here this weekend), whilst money does talk. It is no coincidence that the top three ranked bands in the world happen to be the three most financially secure.

Rankings

The 4BR/World of Brass rankings tell us that only three bands out of the top 20 in the world are missing this year, (Tredegar failed to qualify and Willebroek and Stavanger can't compete – yet), so a line up with that strength in depth should make for one heck of a contest.
However, the gap between those bands travelling here with truly realistic hopes of taking the title, those hoping for a possible top ten finish and those hoping to do enough to survive the dreaded relegation trap door to the Siberian wastelands of Blackpool and the Grand Shield is very much more pronounced.
Those heading to Birmingham with a realistic opportunity to be crowned the 156th British Open Champions are a small bunch indeed.
Contenders

Reigning champion Cory will be buoyed by the fact that after finally claiming the European they now have the full CV of major contest titles under their belts. That release of 28 years of pent up pressure may well see them become an even more impressive contesting band – it may just be a question of whether or not their appetitive for glory has now been sated.

Meanwhile, Black Dyke will have to wait another year to see if they can add further European conquests after coming runner up at Preston, but after missing out on a historic hat trick here last year they won't want to be left with just the National title to play for to show for their 2008 efforts.

Talking of waits, Grimethorpe last won the Open in 1991 and that is way too long in their books. After two near misses at Bradford and Stavanger, the win at Preston will surely only have partly satisfied their appetite for glory for 2008. How they would love to be able to head to London and a possible National hat trick with the British Open Shield at their side.
Three close challengers

Fodens Richardson, Brighouse and Leyland may just be the three bands that have enough about them to take the title themselves.

Fodens should never be discounted for on their day they can wipe the floor with anyone, but 2008 hasn't quite gone to plan so far and it would be something of a surprise if they could repeat their 2004 triumph again.
Brighouse meanwhile are perhaps the band to fear most for the 'big three', after an impressive showing at Preston revealed an outfit quickly making up ground. A touch of inspiration and a real tip top performance, and their 30 year wait for a seventh British Open title could well be over come Saturday night.
Grand Shield winners Leyland are also making rapid progress back towards the top too and there is an impressive feel about the band at the moment that could well see them challenge for a mention off the Symphony Hall stage.
If these six bands play to form then the prize list could well be a bit of a closed shop this year, but the British Open does throw up bands that play somewhat above themselves to force their way into the prizes.

Throw up

Last year it was Whitburn, and there is a feeling north of the border that if they play to the form they showed at the Scottish Championships in particular then they could well feature in and around the top six once again.
So too, Desford, the form band of 2008. On each occasion this year they have been very good indeed, and although perhaps a touch fortunate at Cambridge, there is enough class in the ranks for them to show strongly here once again as a possible dark horse for a podium finish.
After these it really is a battle for the safety of the midfield places.
Midfield

Hepworth (Cookson Homes) showed that the early season horrors had been placed behind them at Preston and should have enough about them to once again force themselves into a top 10 place, whilst Rothwell Temperance are another outfit that given a decent draw should more than be capable of posting another solid single figure finish.
Carlton Main's oddball season may well continue here, but if they perform as they know they can then a midfield placing or better should be on the cards - although they will surely be keeping their fingers crossed.
So too Fairey, who have been making solid progress in the last year or so and although perhaps not quite strong enough in all departments to make it to the top six should battle it out with Hepworth, Rothwell and Carlton Main for a top 10 finish.
With BTM playing safe in the knowledge that they are free from relegation worries for this year, that should mean they can give of their best in the hope they can take more than a few scalps to help them look forward to an extended stay at the contest.

Play to form

Those who know full well that they must play to the top of their form however, and perhaps still hope for a touch of luck are the likes of Scottish Co-op, Flowers, Kirkintilloch and YBS.

The toughest ask will surely be for Flowers and Kirkintilloch, who filled the bottom two places (17th & 18th amended up one place due to Sellers demise) last time out.
With Sellers (who came 16th) gone and Aveley (15th) relegated, they have places to make up on Scottish Co-op (14th), Carlton Main (12th), Brighouse (11th) and YBS (10th) if they are to survive.
The Scots seem best placed to do it under the impressive Selmer Simonsen, whilst Flowers (back to their old name but with a new MD in David Hirst) more precariously placed.
Scottish Co-op cannot take anything for granted though, and any slip up in their rather unimpressive 2008 form could well see them drop into real relegation trouble.
YBS have more of a safety cushion of places to protest them somewhat, but they too know that they will need to put in another solid performance here this year if they are to banish any fears of a Grand Shield appearance in 2009.

4BR Prediction:
A battle between the big three for us for the glory, but an equally intriguing battle too to avoid despair at the other end of the prizes.
We think it could finally be the year for Grimethopre and Alan Withington to do it. The form showed at Preston was simply irresistible and if they play like that again they could well end their 17 year British Open drought in fine style.
Dyke and Cory though will fight them all the way, with the European champion just having the edge over their rivals for us. It will be very close between the trio, but the great old trophy will surely end up in one of their bandrooms after the weekend.
Fodens have been a touch hit or miss so far this year, but seem to enjoy it here and should return to the frame, whilst Brighouse could well be right up in the mix.
Leyland is an impressive band too and in good form whilst our dark horse is Desford.

At the other end of the table it could well be goodbye for Flowers and Scottish Co-op.

1. Grimethorpe
2. Cory
3. Black Dyke
4. Fodens Richardson
5. Brighouse & Rastrick
6. Leyland

Dark Horse: Desford