Back to the contesting grindstone - The 2008 season returns
3-Aug-2008
With the pre season training just about coming to an end, what does the second half of the 2008 contesting season hold for the top premiership bands in the UK?
---
With the imminent return of the domestic round ball game to our television screens any day soon (its never been away given that half the top teams have spent the time flogging their brand name merchandise around the world), 4BR has decided to get in on the act and look at the prospects for the second half of the 2008 brass band season for the UKs top 20 'Premiership' bands.
Who has plenty to look forward to, who has not – signings, sackings, rumours and even a few predictions of how we think things may well turn out, too.

The 2008 season has already taken in quite a few major contests - from Butlins and Yeovil, the eight Regional contests, Spring Festival, Cambridge and the English Nationals, it's already been a busy year for contesting bands, the judges, spectators and 4BR's motley crew of reporters who've clocked up a fair few miles reporting on such events.
With the exception of a couple of contests here and there, the last few weeks have given the bands the chance to rest weary lips (although some have been doing a passable impression of Chelsea and Manchester United and kept the coffers full on the concert circuit)
So who will it all pan out come the end of December?
---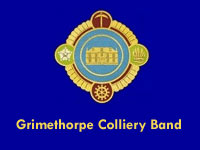 Grimethorpe
Current Ranking: 1
Contests Entered:
Regionals: (Yorkshire): 2nd
Europeans: 2nd
English Nationals: Winners
Signings:
A couple of well placed signings in 2008 such as Rob Richardson on baritone has added further experience to the Grimey line up. No real long term replacement as resident conductor as yet (although there are rumours), but the current mix and match to assist Alan Withington seems to be working pretty well doesn't it now?
2008 to date:
It's been pretty impressive stuff so far in 2008 from the reigning National and English Champion, pushing Black Dyke note for note in Bradford and just missing out at the Europeans – although they were not at their best. They certainly were at Preston though.
Prospects:
Anything is possible now and should they maintain their current form they could still be top of the pile come the end of December. The Open has been elusive in recent times and it would be some crowning glory if Alan Withington could finally break his duck there, but the Nationals could see history made. Brass in Concert could then become a procession.
Prediction:
Sure to be there or thereabouts at the death at Birmingham, London and Gateshead, with perhaps at least one extra piece of major silverware to find its home on the Grimethorpe sideboard.
---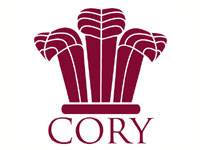 Cory
Current Ranking: 2
Contests Entered:
Regionals (Wales): 3rd
Europeans: Winners
Signings:
Fairly static on the recruitment front it appears although the band has used a few 'guest' Welsh representatives at the Europeans in particular such as Philip Cobb whilst the remarkable Michelle Ibbotson continues to make the long commute down from Yorkshire to sparkle on the sop chair.
2008 to date:
Domestic dominance at the Welsh Regional contest was finally ended when Cory failed to impress Alan Morrison and they ended up in third place.
That though was perhaps the kick in the backside the band needed as they then gave everything in claiming the European title after a 28 year hiatus to compete a set of major titles under Robert Childs. That more than made up for the Swansea disappointment.
Prospects:
A season that started with a major low point could well turn into one to remember if Cory can build on that Stavanger success. The British Open will be keenly defended, whilst they will surely fancy their chances at the Royal Albert Hall – although they haven't won there since 2000.
A return to Brass in Concert shows the desire to try and gain dominance over their rivals too – so no doubting the continued hunger for success.
Prediction:
Have Cory got it in them to claim two major honours or more in the same season for the first time since 2000? The Open could be touch and go, whilst Brass in Concert isn't really their cup of tea. London may see them land the big old pot once more to balance out the silverware on the Welsh dresser in the bandroom.
---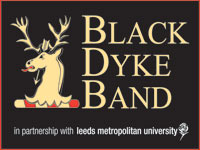 Black Dyke
Current Ranking: 3
Contests Entered:
Regionals (Yorkshire): Winners
English National: 2nd
Signings:
The arrival of Alex Kerwin on flugel seems to be have been the only change in the settled Dyke line up of late, although there are always rumours floating around when it comes to the band – especially the soprano situation, which has become something of a talking point after Preston. No news as yet to the identity of the sop for Symphony Hall so watch this space!
2008 to date:
Not quite according to plan so far for the musical juggernaut from Queensbury.
Having taken the local bragging rights and their first area title since 2002, it was the perfect start to the 2008, but despite their best efforts at Preston they couldn't quite do enough to book themselves a place at the Europeans. What would they have given for their two results so far this year to be reversed we wonder?

Prospects:
It would appear that the ultimate measure of Black Dyke's season now rests on how they do at Birmingham and London – although hasn't that always been so?
It is a fine line at Queensbury between what they measure as a successful campaign and one that is consigned to the historical dustbin, but they should be confident of at least getting their hands on one of the two major prizes left up for grabs.
Prediction:
Given their record at the major championships since Nicholas Childs took over in 2000, Dyke should be more than capable of being in the mix at both Symphony and the Royal Albert Halls and podium finishes are the least of expectations. One major trophy should satisfy even their most demanding of fans.
---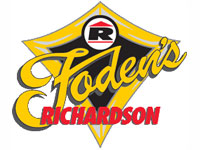 Fodens (Richardson)
Current Ranking: 4
Contests Entered:
Regionals (North West): Winners
Whit Friday: Tameside Champions
All-England International: 6th
English National: 5th
Signings:
Only a few minor changes in personnel of late for the settled team at Fodens with a couple of back row signings. The departure of Sheona White though means that they are on the look out for a top solo horn player.
2008 to date:
The year started out in excellent fashion by taking the honours at Blackpool for a record 15th time, and they kept their treasurer happy by putting around seven grand in the bank from their exploits on Whit Friday.
They succumbed once again to their Cambridge curse though and the knock on effect was seen at Preston where they never sounded as if they were really in the hunt for a return to the Europeans.
Prospects:
Good and could be excellent, but there are a few question marks perhaps?
The personnel is secure and they have a top conductor at the helm, but 2008 hasn't quite panned out as they would have liked so far. The Open is a decent hunting ground, but their last win there was in 2004, whilst the last time they triumphed in London was the last century. Brass in Concert offers hope, but time has moved on since they last ruled that particular roost too.
Prediction:
On paper they certainly have the quality to take a major title once again, but they are fighting against some top class rivals at the moment who seem to have a bit more power about them.
Strong top six finishes at both Birmingham and London should be on the cards, whilst a decent outing at The Sage is also on the books, but an actual title to go with them – that's a different matter.
---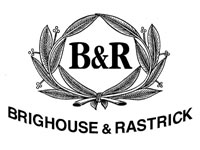 Brighouse & Rastrick
Current Ranking: 5
Contests Entered:
Regionals (Yorkshire): 5th
Whit Friday: Saddleworth Champions
English National: 3rd
Signings:
Plenty of new faces in the purple and gold in recent times with the likes of Bryan Tait, Nathan Mills, Graham Bushel, Andrew Wallis and Dean Redfearn joining the ranks, as Alan Morrison continues to build the band the way he wants it.
2008 to date:
Perhaps coming to the boil just at the right time after a slow start to 2008 has gained momentum on each contest outing.
The lack of a London appearance is a major disappointment, but after filling their boots on Whit Friday they also showed an excellent return to top form at Preston. Things could well be looking up for the rest of the year then.
Prospects:
Brighouse have to put in a fine performance at the British Open or they could well find themselves in danger of flirting with relegation to the Grand Shield. They should have more than enough about them on current form to avoid such a fate although a first win at the contest for 30 years would be something special.
No London to worry about, but a possible hat trick at Brass in Concert is a real possibility if they can conjure up the old magic once again.
Prediction:
A top six finish at Birmingham should be well within the current bands grasp as they are playing with such confidence at the moment. If they do that or better then they could have just the right amount of momentum to claim that hat trick at Gateshead come November.
---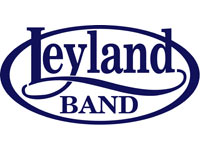 Leyland
Current Ranking: 7
Contests Entered:
Regionals (North West): 2nd
Grenland: 3rd
Grand Shield: Winners
English Nationals: 8th
Signings:
There has been a few comings and goings at Leyland since the start of the year – most notably the arrival of the new MD of course in the shape of Jason Katsikaris.
Recent signings such as Sarah Burn and Daniel Brooks add experience to the ranks as the talented Australian MD continues to make his mark. There may be more to come.
2008 to date:
Mission accomplished so far in 2008 for Leyland.
The band booked their place back at the Royal Albert Hall well enough in March and then warmed up for the real objective of getting back to the British Open by heading for a bit of contest R&R in Grenland.
On their return they more than showed their quality at Blackpool, so they will be looking forward to the rest of the season now with some confidence, although they sounded a little way off the best at Preston.
Prospects:
Good and could be very good if things click and the MD doesn't try and reinvent the musical wheel.
Birmingham offers a real chance for them to gauge just how far they have come under Jason Katsikaris, and how far they have to go to once again win a major title. If things go well there then London could see them flying high too, whilst Brass in Concert should see them more than hold their own.
Prediction:
A possible top six at Symphony Hall, whilst the same might well apply at London. It would be a shock if they get a podium place or better at either venue this year although Brass in Concert could round their season off well if they do enough to get in the prizes.
---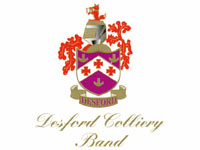 Desford Colliery
Current Ranking: 8
Contests Entered:
Butlins: Winners
Regionals (Midlands): Winners
All-England Masters: Winners
Signings:
There are always some delicious player rumours about Desford doing the rounds – just look what people were saying after the Masters and the alleged registration infringements.
Who will occupy the principal cornet seat at Symphony Hall for instance and will the band field any players from the furthest reaches of the brass band globe are just two?
2008 to date:
Can it get any better for the band from Coalville? They certainly couldn't have dreamed that by the halfway point of the 2008 season they would have banked nigh on £10K and picked up three titles into the bargain.
The Area victory was perhaps expected, but they showed a degree of quality at Butlins that stood out from the rest of the field. A touch luckier at Cambridge perhaps but by then the contesting (and registration) gods were smiling on them.
What now then?
Prospects:
Three down, three to go then for Desford, and although it would be a seismic shock to see them perhaps add further titles to their impressive haul this year, the odds on them coming closer then many would expect are getting shorter.
Birmingham of late has seen them do well although London hasn't been as successful a hunting ground. Brass in Concert last year showed that times have moved on and they will have to come up with something a bit less past the sell by date if they are to feature there once more.

Prediction:
Perhaps Symphony Hall offers the best bet for Desford to continue on their impressive way, and a top six place may not be out of the question once more. London may be a bit more difficult, although a top 10 place is well within their grasp. A Brass in Concert top six finish could be a bit out of their reach at present although they should hold their own.
---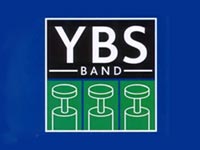 YBS
Current Ranking: 9
Contests Entered:
Regionals (Yorkshire): 8th
All-England Masters: 12th
English Nationals: 11th
Signings:
All sorts of player rumours doing the rounds about YBS. There are places to be filled for certain for the British Open, but rumours suggest that the positions in question are important ones. Watch out for some announcements we are told.
2008 to date:
Certainly not what they wanted, but not for the want of trying – and trying very hard at that.
Perhaps expectations are set too high at YBS but despite the poor results so far in 2008 there has been signs that things are moving in the right direction. Bradford was a disappointment for sure, and they could count themselves a touch unlucky perhaps at both Cambridge and Preston, but in the end success can only be gauged by what goes in the record books – and 2008 hasn't made the best of reading so far.
Prospects:
Everything is surely geared towards maintaining their place at the British Open in September – if they can do that then everything else is a bonus. They have some breathing space for sure in coming 10th last year, but not much.
No London to worry about so that leaves Brass in Concert, where last year they showed tantalising glimpses of that true potential.

Prediction:
A bit of a date with destiny at Symphony Hall, but if they play to form and get a touch of luck another top 10 place should be more than enough to keep them in the Premiership for another year.
Anything higher would be a major bonus, whilst another solid showing at Brass in Concert could be on the cards if they match their stated intention of musical innovation to top quality execution, although another top six finish there could be difficult this year.
---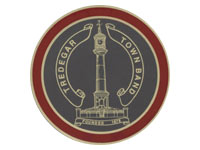 Tredegar
Current Ranking: 10
Contests Entered:
Yeovil: 6th
South Wales Miners Eisteddfod: Winners
Regionals (Wales): Winners
Grand Shield: 3rd
Ebbw Vale: Winners
All-England Masters: 2nd
Signings:
2008 has seen new players such as Gethin Rees and Len Dennett on tuba, Iwan Williams and Eria Roberts on trombone and cornet all join the band
Rumours are suggesting that another principal position may be filled soon in time for their London appearance.
2008 to date:
Very nearly a perfect year for the Welsh band so far – with that failure to claim their place back at the British Open the only blot on their impressive contesting CV.
The year got off to a quiet start at Yeovil, but since then they have impressed with domestic wins at Ebbw Vale and Porthcawl as well as that major scalping of their rivals at Swansea. A touch unlucky perhaps at Blackpool and well worth their runners up place at Cambridge, things are certainly looking good for the rest of the season.
Prospects:
With no appearance at the British Open all their preparations will be geared towards the Royal Albert Hall where they have an impressive record over the last decade. More domestic success may follow as they try to hoover up some much needed funds for their 2009 European trip to Belgium.
Prediction:
A bit of a dark horse for a top six finish at London – and maybe better, it could herald a few more successes before the year is out if they have the appetite for travel.
---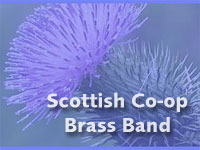 Scottish Co-op
Current Ranking: 11
Contests Entered:
Regionals (Scotland): 4th
All-England Masters: 17th
West Lothian Festival: Winners
Signings:
Comings and goings at Co-op so far in 2008 with the departure of conductor Allan Ramsay and the somewhat surreal merry-go-round of MDs ever since, with Russell Gray and now Andrew Duncan taking over the reins.
There have been player signings such as Gregor Stewart and Lorraine Bisson as well as a new Band Manager, so Co-op are looking to regain their pre-eminence north of the border.
2008 to date:
Not a great 2008 so far for Scottish Co-op, although things did pick up on their last contest outing when they got one over their domestic rivals in winning the West Lothian Entertainment Contest.
The Regional result was a major blow and they were way off the pace at Cambridge, but that sense of injured pride saw them recover to hold out hope for the rest of the year.
Prospects:
The absolute main objective for the remaining part of the year is surely to retain its status at the British Open. 14th place last year means they have a great deal of work to do and they may be reliant on a bit of good fortune.
No London or Brass in Concert, so all the Scotch eggs are in one basket until the Scottish Open rounds the year off.
Prediction:
The band hasn't got any leeway at Symphony Hall and needs to gain a top 10 place to be sure of securing their tenure for another year. They have the quality if they are on top form, but it will be touch and go. We tip them to survive though.
The Scottish Open remains their best bet for additional silverware though and after the disappointment of just missing out last year they should be in the mix once again.
---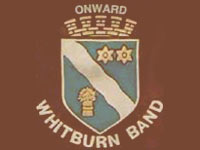 Whitburn
Current Ranking: 12
Contests Entered:
Regionals (Scotland): Winners
West Lothian Festival: 2nd
Signings:
A very settled line up of players has meant no real comings and goings at the Scottish Champions, although there are more rumours on the conducting front with a big name signing expected for the British Open.
2008 to date:
Got off to a great start at the Regional Championship with their first win of the 21st century to claim a place at London and book their ticket for the 2009 European.
Since then it has been a bit quiet with no Masters appearance, but they would have been disappointed that they failed to enforce that domestic dominance at the West Lothian Contest were they lost in the final to Scottish Co-op.
Prospects:
Confidence is high and with no danger of relegation from the British Open after last year's 6th place, they can concentrate on gaining another good result at Birmingham.
London offers hope too, although they haven't really travelled well to the capitol over the years. The year should end with a strong defence of their Scottish Open title though.
Prediction:
A bit of a dark horse for many observers, Whitburn has a good record at the British Open and another mention form the stage come the results could be in store, with a top 10 place a minimum return.
London is not the happiest of hunting grounds, but if things go to plan in Symphony Hall we suspect they could well feature close to the prize list there too. If all fails they should battle it out on the top steps of the podium come the Scottish Open.
---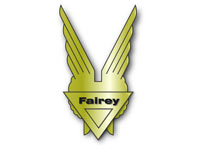 Fairey
Current Ranking: 13
Contests Entered:
Regionals (North West): 3rd
All-England Masters: 9th
English National: 9th

Signings:
Fairey continues to rebuild with the emphasis on experience and continuity with players such as Mark Bousie joining the ranks of late. Apart from that its all quiet on the Stockport front.
2008 to date:
OK. Nothing more, nothing less at the moment for Fairey who have continued to progress with solidity under the baton of Phil Chalk during the 2008 season so far.
The Regionals at Blackpool saw them do the job they needed to do, although they were not on the very best of form, whilst they were a touch unlucky at Cambridge and Preston to end up where they did.
Prospects:
Decent. No real worries at the British Open where last year's 7th place means they can concentrate on getting themselves back into the top six and not worry about anything else.
London should see them perform well too at a venue that may suit them even better, whilst Brass in Concert offers the chance to let their hair down and take another step towards the prizes.
Prediction:
Watch out for Fairey as they could well be celebrating come the end of the season.
There or thereabouts the top six at Symphony Hall should be well within their capabilities, although at present they are a little way off forcing their way towards the title, whilst the same is true at London.
Brass in Concert could well see them shine once more and trio of top six places at the remaining majors this year would be a significant achievement for the band.
---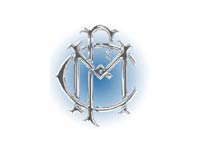 Carlton Main
Current Ranking: 15
Contests Entered:
Regionals (Yorkshire): 3rd
All-England Masters: 18th
English National: 13th
Signings:
Fairly quiet it seems of late although there were some comings and goings earlier in the season with the likes of Ben Knowles, Leah Wiliams, Gary Bates, Rebecca Lundberg and Tom Howden joining the ranks. Since then the most significant signing has been the appointment of Jim Davies to add experience to the flugel seat and as resident conductor.
2008 to date:
A great start to the year has subsequently fallen away somewhat for Carlton Main. A bit of a mystery that in fact.
Bradford saw them deliver a real top notch show to book their place back at London, but the same approach failed to impress the men in the box at Cambridge (although 4BR liked them) where they came 18th.
More disappointment at Preston where they seemed curiously crestfallen and devoid of emotion meant another lowly finish, so there is work to do.
Prospects:
Russell Gray and the band cannot afford another poor return at the British Open where last year's 12th place means they have a little bit of breathing space from potential relegation fears, but not much.
If they do play well in Birmingham confidence should be restored and London offers a real chance to shine. If that's the case, the year could end on a real up beat note.

Prediction:
Should have the quality to more than hold their own at Symphony Hall. If the judges take a fancy to their emotion packed rendition then a top six could be well within their grasp – but they have had a gypsy's warning at Cambridge not to lay it on with a trowel.
London should see a top 10 finish at the very least too, with an outside chance for a mention off the stage.
---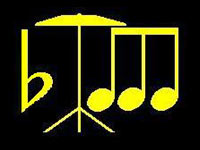 BTM
Current Ranking: 16
Contests Entered:
Yeovil: 8th
South Wales Miners Eisteddfod: 5th
Regionals (Wales): 2nd
Grand Shield: 2nd
All-England Masters: 19th
Signings:
Another band with a settled line up, the most significant changes appear to have been made on the conducting front with Nigel Boddice and now Philip Harper being drafted in during the 2008 season to add experience to their campaigns. Chris Gill and Carwyn Evans have been added to the playing ranks too.
2008 to date:
Mission accomplished so far in 2008 for the Welsh outfit.
Not the best of stars to the year at Yeovil or Porthcawl, but ever since it has been upward and onward with an excellent performance at the Welsh Regional followed by that qualification spot at Blackpool.
They were a bit under the weather at Cambridge, but that was perhaps understandable. The real hard work starts now though.
Prospects:
The British Open is a daunting arena for any band making their debut, but with other bands worrying about possible relegation, BTM could well spring a surprise or two in Birmingham.

London offer even better prospects if they can replicate the form they showed there last year they may something else to celebrate too. If they have anything left in the locker after these two major outings they should just sit back and enjoy themselves.


Prediction:
May not set the world of fire at Birmingham but a solid midfield placing is well within their capabilities and that should set them up nicely for an extended tenure at the contest.
London could well see another top 10 finish though if they play to top form – and after that it is anyone's guess.
---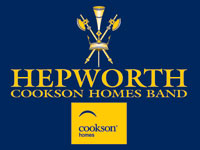 Hepworth (Cookson Homes)
Current Ranking: 17
Contests Entered:
Regionals (Yorkshire): 9th
All-England Masters: 21st
English Nationals: 6th
Signings:
Sian Linney has been the only major signing on flugel according to the band website of late from YBS, but it was the departure of Mark Benthem that has created all the news headlines so far this season.
Ian Porthouse has taken over the helm for the British Open, but no longer term plans have yet been revealed.
2008 to date:
2008 was in danger of becoming a disaster for Hepworth after an average performance at Bradford was followed by a terrible one at Cambridge.
The change of artistic direction led to them regaining their form and confidence at Preston however and they once again sounded like a top class championship band. Now they have to show that they can carry on in the same vein for the rest of the year.
Prospects:
Last year's 8th place at Symphony Hall means that Hepworth are safe from any relegation worries and can concentrate on trying to push themselves back towards the top six there.
No London bonus this year, but they do have the reward of Brass in Concert where they battled bravely last year at short notice. After that we will see whether or not Hepworth are really back on track.

Prediction:
A bit of a dark horse at Birmingham perhaps?
On their day Hepworth has the ability to mix it with the big boys and after Preston they should be confident of at least making it into the top 10 once again.
Brass in Concert is a different matter of course, where they have seemed somewhat out of their depth on previous appearances. A solid performance against high class opposition there might set them up well for 2009 and close 2008 off in style.
---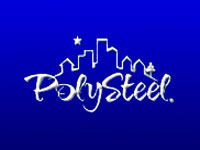 PolySteel
Current Ranking: 18
Contests Entered:
Yeovil: Winners
Regionals (West of England): 3rd
All-England Masters: 14th
English Nationals: 12th

Signings:
Another band where the departure of the conductor has created more headlines than any player additions or losses.
The loss of Philip Harper could go one of two ways, but the band were quick to draft in the experienced David Hirst to try and keep them in the Premiership at Birmingham.
2008 to date:
In danger of the wheels coming off?
After the almost obligatory victory at Yeovil hopes were high for 2008 for PolySteel, but ever since things haven't gone to plan have they now?
A contentious result at Torquay perhaps undermined confidence, but they were off the pace somewhat at their usual happy hunting ground of Cambridge and were never in with a chance at Preston.
The subsequent loss of the MD Philip Harper could be something of a nail in the 2008 coffin.
Prospects:
Real danger signs at the British Open for PolySteel, where they need to be on the very best of form, and hope others have a bad day to retain their status at the contest. They have no room to manoeuvre.
No London or Brass in Concert either, so all the eggs are in the one basket. Nobody would have thought that perhaps at the beginning of the year.

Prediction:
Too much to do at Symphony Hall, where even if they do play to form they surely have too much ground to make up on rivals. A return to the Grand Shield beckons, even if they do post a decent midfield finish.
That may be it for the rest of the season and there is a bit of a long old wait to mull over things before they kick off again in January at the Octagon Theatre in Yeovil.
---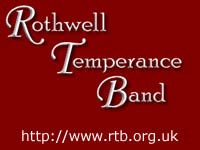 Rothwell Temperance
Current Ranking: 19
Contests Entered:
Regionals (Yorkshire): 3rd
All-England Masters: 7th
English Nationals: 7th
Signings:
As you would expect with Rothwell – everything seems to be going along with the minimum of fuss.
The signing of the talented Sian Carradus on flugel was a good move and adds further experience to a band that certainly doesn't lack it. Quietly does it seems to be the motto then…
2008 to date:
Given the continuing run of solid results achieved by Rothwell this year it is something of a surprise that they are still ranked as low as they are. That should change though by the end of the year if they carry on playing to form.
A fine performance at Bradford saw them book a well earned place at the Royal Albert Hall whilst they delivered solid non nonsense performances at both Cambridge and Preston to just miss out on a top six place – although they never quite suggested that they would really push much higher to be fair.
Prospects:
Looking good.
The British Open should hold no worries and after last year's 9th place they will be looking to push towards the top six again.
London could well offer the better opportunity and with their solid mix of playing experience and sensible direction from the middle they could well feature there too.
Prediction:
Given the well drilled nature of their performances Rothwell should be in and around the top six at both Symphony Hall and the Albert Hall this year if things (and the draw – they get their fair share of early ones) go to plan. That should also mean a move up the rankings and a year of solid achievement.
---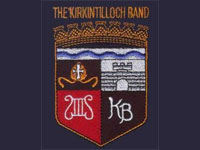 Kirkintilloch
Current Ranking: 21
Contests Entered:
Regionals (Scotland): 2nd
Europeans: 11th
Signings:
Don't know what to expect really from Kirky, as the player front has been somewhat quiet of late according to their website. The most significant signing is surely that of the return of Selmer Simonsen though to direct the band at the British Open. He rejuvenated Kirky at the Scottish Open and of they can play to that form again, an unlikely escape from the jaws of the relegation trap door may be on the cards.
2008 to date:
A bit up and down.
The defence of their Scottish Championship was pretty good under the baton of Selmer Simonsen and booked another appearance at London, whilst the European under the direction of Howard Taylor was a touch unlucky in coming 11th.
A non appearance at the West Lothian Festival though raised a few eyebrows, so it will be interesting to see what shape the band is in for the rest of the season.
Prospects:
Hard to say, although the hangman's noose is firmly in place around their necks at the British Open at the moment. They will need to do something special in Birmingham to avoid the drop to the Grand Shield.
London offers a better prospect and they could well improve on last year's 17th place. The Scottish Open offers the real change though, despite last year poor result, so the year may end on a bit of a high.
Prediction:
Can't see anything than a drop through the relegation trap door at Symphony Hall – there is too much ground to make up on their rivals, although it isn't a totally lost cause – just.
London should see a midfield finish if things go to plan with an outside chance of a top 10 place, but the Scottish Open offers the prospect of a podium finish at least.
---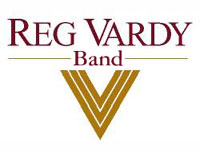 Reg Vardy
Current Ranking: 22
Contests Entered:
Regionals (North East): Winners
Grand Shield: 6th
All-England Masters: 16th
English Nationals: 10th
Signings:
The major player loss this year has seen the departure after many years service of Bryan Tait from the Principal cornet seat – although the band was afflicted with illness that robbed them of Richard Evans and euphonium star Paul Robinson at the English Nationals.
Jim Hayes has been a major signing on the end chair and with a bit of good fortune on the health front the band appears to be in pretty good shape.
2008 to date:
In need of some well earned luck.
Reg Vardy showed that they were back on track and form at the Regional Championship in Darlington where they won in some style.
They were heading towards the British Open at Blackpool until they tripped over themselves but they run over a black cat and broke a few mirrors at Cambridge where they ended up in 16th place. The contesting curse continued at Preston where illness robbed them of a conductor and key player, so the summer break couldn't have come quick enough.

Prospects:
Touch wood, things are on the up. All the focus will be on London where they will be looking to put the horror show of 2007 well and truly behind them.
Then its off to their local fun fair at The Sage and the chance to show that they deserve to be at the contest on merit rather than local representation. Both contests offer real hope though if they play to the top of their form.
Prediction:
Reg Vardy has shown in the past that the Royal Albert Hall suits them, but it would be a major surprise if they can force their way into the top six once again. A possible top 10 will do nicely, whilst a solid outing at Gateshead may round off the year on an up. Fingers crossed then.
---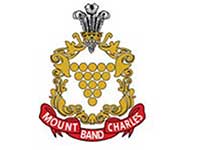 Mount Charles
Current Ranking: 23
Contests Entered:
Butlins Mineworkers: 9th
Yeovil: 3rd
Regionals (West of England): Winners
Grand Shield: 8th
English Nationals: 4th
Signings:
Quiet enough, although the signing of Andrew Duncan as the MD did bring the added experience of Claire Tomlin on flugel for their fine performance at the English Nationals in Preston.
Elsewhere there is a settled feel to the band with the welcome return of the excellent Tim Whitehead on flugel for the London trip.
2008 to date:
Highly encouraging, especially after a very low key start to the year.
The Butlins result was a little unlucky perhaps, but Yeovil was a major confidence booster ahead of the Regionals.
There they played above themselves to claim the title ahead of some pretty miffed rivals, but since then they have shown that it wasn't a one off. The solid Grand Shield outing added to the confidence, and then they played out of their skins at Preston to claim a richly deserved top six place.
Prospects:
All eyes on London, and with plenty of time to put in the hard work they should be confident of more than holding their own at the contest after coming bottom of the pile last year.
That could be it for the rest of the year with the possibility of perhaps one more contesting outing.
Prediction:
Anything now for Mount Charles is a real bonus and they could well show well at London with a midfield placing perhaps the realistic ambition. That would round 2008 off very nicely indeed.