2008 English National Championships - Introduction and Predictions
24-Jun-2008
This weekend sees the third running of the English National Championships. Thankfully England is not at the Euro football and there are plenty of top class bands to keep people in the hall

---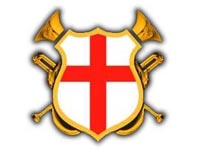 Now in its third year, the English National Brass Band Championships have perhaps finally come of age.
The inaugural event was heralded with a great deal of enthusiasm as well as misplaced ambition – remember the judges supposedly having time to listen to performances again on CD to help them decide?
Unfortunate starting point

However, its good intentions were somewhat undermined by a combination of unseasonable hot weather (for Salford that is), unresponsive auditorium and completely unremarkable English football team (who were at the time being shunted out of the World Cup). It was a somewhat unfortunate starting point.

The move to the Guild Hall in Preston was more realistically appraised, and although there were still a number of teething problems (a badly thought out Gala Concert) there was a sense that the contest had started to catch the imagination of the performers and audience alike.

This year a further step forward has been taken.
Cheap and cheerful

Preston is never likely to be a venue to get the heart rate rising, but for the BFBB it comes cheap and cheerful, has plenty of amenities close by, and offers plenty of scope to run a contest slickly.

More importantly however has been the realisation by the very top tier of English bands that the contest now offers the only way for them to gain entry to the European Championships – a huge bonus for the BFBB, who have worked hard to build close ties with EBBA and its flagship contest.
Come of age

So, after two years in which the contest has built slowly but surely, the BFBB can justifiably argue that their English National has now come of age.
With Black Dyke taking the decision to enter its first new contest since the 1978 Europeans, it also means a line up of bands that this year will include the top 15 bands in England – bar two (Desford decided not to enter and Staffordshire have pulled out). That is quite a feather in the BFBB's cap.
Tortuous

Qualification to get here is still a little tortuous to understand however. According to the BFBB website – its the six regional winners of 2007, plus the top 10 ranked bands at the end of last year, but, by all accounts, the latter criteria is actually set at the 1st April of the preceding year. See what we mean?
The lowest current ranked band this year comes in at 42 (Fishburn), but 12 of the top 20 4BR/World of Brass ranked bands are competing, so the standard should be very good indeed. That's more good news for the BFBB, who will be hoping for a good turn out from supporters and players alike (with their excellent decision to allow players in free of charge to listen to rivals and to drop the Gala Concert).
Puzzle

With that in mind however, it still comes as a puzzle that the organisers still allows for two borrowed players to be used by the competing bands.
Given that we are sure that there will be a least a couple of European based players being utilised to take advantage of the loophole in the registry rules, why the BFBB allows this is a mystery. If bands at this level can't get a full compliment of players out for a contest of this importance then UK banding is in real trouble. Losing one band just a week before the contest tells you something.
The rules also state that the borrowed players '…must be a member of any English band which is not in that years ENBBC', so, with the recent Masters enquiry in mind, just keep an eye out for any players who don't perhaps quite meet that criteria.
It's a mess that needs to be sorted out quickly before the Registry (which is run under the BFBB auspices) becomes a total irrelevance, whilst it may be interesting to find out exactly how many of the competing bands at the contest are actually paid up members of the BFBB in the first place?
Adjudicators

In addition there is the question of the adjudicators.
For the second time in three years there have been complaints – this time about the use of David Horsfield in the box after he had played with Black Dyke at a concert a few months ago. Being a very honourable man, David stepped down (as did Steven Mead last year), but it has left a somewhat sour taste in the mouths of many people, with a sense that the competing bands tail is in danger of wagging the BFBB's prize dog.
The BFBB have now set itself a troublesome precedent (not helped by a terrible piece of PR over the announcement) – and one that could well become something of a tit-for-tat response from bands who may feel they can now set the agenda of the contest slightly in their favour by having the judges they want in the box. Time for the BFBB to tell them where to go – very firmly indeed.
The bands

As for the bands themselves?
Well it is a mouth watering line up in anyone's book – and with a new test piece from the pen of Robert Redhead to test them all to the limits, it could turn out to be a memorable old scrap for the honour of representing England at the European Championships in Ostend in 2009.
Infinity

Based on a musical interpretation of Psalm 8 from the Bible, 'Infinity' poses numerous questions both technical and musical that will take some overcoming.
Whether or not there will be a great spiritual understanding of the all embracing limitless of God is another matter, but given the composer's track record, it should make for stirring and at times revealing, music making. It all comes with a quiet ending too, to stop the possibility of conductors trying to raise the roof and hoping for a 'clapometer' ending that would have made Hughie Green's eyes pop out.
Big four

Most of those eyes though will certainly be looking towards the 'big four' of Black Dyke, Grimethorpe Colliery, Fodens Richardson and Brighouse & Rastrick, and it will be a major surprise if the title isn't to find its home in one of their bandrooms come Saturday night.
If all four are on the top most form then the three judges of David Read, Nigel and Chris Wormald, will have one heck of a task to separate them out.
Chink of light

That said, there are a raft of competitors who will fancy their chances if there is any chink of light in their musical armour, with Grand Shield champion, Leyland, many people's tip for a competitive challenge.
Recent form

The most recent form guide would suggest that some noteworthy bands that would usually feature in many predictions may be off the pace, but it would be risky strategy to write off the likes of Carlton Main, Rothwell Temperance, Fairey and YBS. All have quality performers in ther anks to push themselves towards the top end of the prize table.
Meanwhile, last year runners up Hepworth will be looking to bounce back from the disaster of Cambridge, whilst PolySteel, who was third here last year, may well be in line for a return to good contesting fortune too.
A band that did feature highly at Cambridge is Redbridge, and will be full of confidence as they head here this year, whilst Reg Vardy, who were a touch unlucky at the Masters will be looking to build on the good form they have shown so far in 2008.
That just leaves perhaps the two possible outsiders, but Mount Charles has already shown this year that they are more than capable of making a major mark at this level, whilst Fishburn should be quietly confidence of more than just holding their own if they play to the top of their form.
Growing reputation

It all adds up to what promises to by a contest worthy of its growing reputation – and one that the BFBB should be proud of.
All day tickets are priced £15 for adults, and £10 for young people under 16, and are available directly from the Guild Hall box office on 01772 258858.
As for the winners?
A battle royal at the top end with Back Dyke just holding the extra ace in the pack for us to claim the title ahead of Grimethorpe. Fodens should be right in the mix too, with Leyland and Brighouse pushing them all the way. The final top six place for us may well go to Carlton Main, whilst our dark horse is Rothwell.
4BR Prediction:
1. Black Dyke
2. Grimethorpe Colliery
3. Fodens Richardson
4. Leyland
5. Brighouse & Rastrick
6. Carlton Main
Dark Horse: Rothwell Temperance