2008 All England Masters International Contest - Runners and Riders
22-May-2008
4BR looks at the 21 bands that are trying to leave Cambridge on Sunday night crowned as the Masters of all they survey.
---
1st Old Boys Association Silver
Conductor: Stephen Cairns
4BR Ranking: 105
Principal Players:
Principal Cornet: Mark Bingham
Principal Euphonium: Alan Haworth
Soprano: William Gillmore
Solo Horn: Brian Connolly
Flugel: John Cooke
Solo Trombone: Jim Kitchen Jn
Baritone: Wesley Thompson
Eb Tuba: Peter Mercer
Bb Tuba: Bradley Milligan
Appearances: 4th time this year
Debut: 2005
Best Result: 15th
Worst Result: 18th in 2005 and 2007
Overall Record:
2007: 18th
2006: 15th
2005: 18th
Last Year: 18th off number 18 draw
Conductors:
Stephen Cairns once again takes the band on stage this weekend
Masters Facts:
Fourth appearance at the Masters with a best result on ' Cloudcatcher Fells' in 2005.

Current Form:
Pretty good and improving.
The 11 time NIBA winners and 15 time BB League champions from Northern Ireland return for a fourth appearance at the Masters determined to push their way at least into the midfield places.

There is no doubt that on their subsequent visits following their debut in 2005 they have become a stronger band for the experience with a settled line up of quality performers and MD at the helm.
Winners of the 2008 BB League once more with a fine performance of 'Dances & Arias they could take more than a handful of scalps if they have really got to grips with the test piece.
---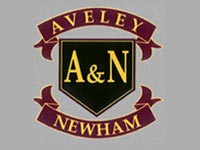 Aveley and Newham:
Conductor: Nigel Taken
4BR Ranking: 35
Principal Players:
Principal Cornet: Gavin Hall
Solo Euphonium: Hannah Morton
Solo Horn: Kelly-Ann Harrison
Soprano: Robert Domingue
Flugel: Dave Lewis
Baritone: Stephen Kane
Solo Trombone: Paul Yarrow
Eb Tuba: David Klien
Bb Tuba: Gwyn Press
Appearances: 16th time this year
Debut: 1989
Best Result: 7th in 2004
Worst Result: 20th in 1997
Overall Record:
2007: 17th
2006: 19th
2005: 11th
2004: 7th
2003: 10th (8th, 16th, 11th)
2002: 9th (5th, 10th, 16th)
2001: 19th (20th, 16th, 20th)
2000: 9th (11th, 3rd, 13th)
1999: 17th (16th, 16th, 18th)
1998: 10th (4th, 13th, 14th)
1997: 20th
1993 - 1996: Did not compete
1992: 19th
1991: 17th
1990: 13th
1989: 14th
Last Year: 17th off the number 1 draw
Conductors:
The Aveley part of Aveley and Newham didn't join forces until the band competed here in 1997, so as the Asphaltic Newham Band they were directed by Nigel Taken from 1989 to 1991. Stephen Shimwell had the baton in 1992 and Melvin White took them in 1997. Nigel Taken returned in 1998 has been the man in charge ever since.
Masters Facts:
From 1989 to 1992 the band competed under the single name of Newham. The best they have done is 7th in 2004 but they also came 9th in 2000 and 2003. Unfortunately they have also come last in 1991 and 1997 and last but one in 1992.
Current Form:
Pretty good and getting better it seems.
After a poor 2007 Aveley & Newham are starting to move back in the right direction under Nigel Taken, and with a National Finals spot already secured they delivered a confident, if slightly idiosyncratic performance, at Blackpool to come 13th.
There were signs though, although they will have to pull out the stops here again, as in the last two years they have been pretty average to say the least. Perhaps not quite back to the form that saw them come 7th here in 2004, but getting there nontheless.
---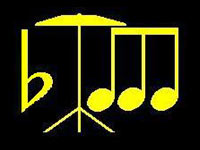 Bedwas Trethomas and Machen (BTM)
Conductor: Nigel Boddice
4BR Ranking: 16
Principal Players:
Principal Cornet: Ian Roberts
Soprano Cornet: Meirion Davies
Flugel: Alexandria James
Solo Horn: Jeff Hutcherson
Solo Euphonium: Mark Hutcherson
Solo Trombone: Jonathan Pippen
Baritone: Tim Jones
Eb Tuba: Kate James
Bb Tuba: Tim Evans

Appearances: 4th time this year
Debut: 2005
Best Result: 12th
Worst Result: 16th
Overall Record:
2007: 10th
2006: 12th
2005: 16th
Last Year: 10th off the number 11 draw
Conductors:
Jason Katsikaris takes the helm once again this year after John Berryman led the band here in 2005. Nigel Boddice leads the band here this year.
Masters Facts:
Fourth appearance for the Welsh band, with a best result gained on last year on 'In Memoriam RK'.

Current Form:
Top of the world.
No band will come to Cambridge bursting with as much confidence as BTM for certain – and by heck they can burst with confidence on their day.
The qualification for the British Open was a tremendous result for the band, but given that they had shown fine form in claiming a National Finals berth in Swansea earlier in the season, perhaps not entirely unexpected.
The link with Nigel Boddice seems to paid rich dividends already, and they may not be fully satisfied with their early season work just yet. Getting better here too as the results show, so what odds another quiet part of sleepy England being woken up in the early hours with a celebratory chorus of Tom Jones classic hits.
---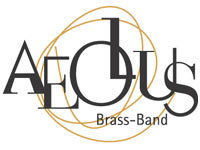 Brass Band Aeolus
Conductor: Bastien Stil
4BR Ranking: 100
Principal Players:
Principal Cornet: Clément Saunier
Solo Euphonium: Patrick Couttet
Solo Horn: Arnaud Laporte
Soprano: Olivier Voisin
Flugel: Charly Villoteau
Solo Trombone: Romain Simon
Baritone: Nicolas Goullet
Eb Tuba: Jérémie Dufort
Bb Tuba: André Gilbert

Appearances: Debut
Debut: 2008
Best Result: N/A
Worst Result: N/A
Overall Record: N/A
Last Year: DNC

Current Form:
The current French champions are most welcome visitors to the Masters this year and will be a band to be respected.

They first made an impression at the 2005 European Championships where despite coming 9th they delivered two performances of merit against a very high class field of competitors.

They returned again 2007 in Birmingham and although they came 10th this time their performances that weekend were a bit of an eye opener for those who heard them – a very British sounding brass band sound allied to secure soloists and led with particular gallic élan by the MD.
---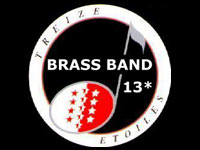 Brass Band Treize Etoiles
Conductor: Geo Pierre Moren
4BR Ranking: 34

Principal Players:
Principal Cornet: Patrick Vergeres
Principal Euphonium: Sebastien Heritier
Soprano: Manuel Carthoblaz
Solo Horn: Jocelyn Moren
Flugel: Claude Romailler
Solo Trombone: Bertrand Moren
Baritone: Gilles Rocha
Eb Tuba: Francois Fournier
Bb Tuba: Philippe Juilland
Appearances: 2nd time this year
Debut: 2006
Best Result: 5th
Worst Result: 5th

Overall Record:
2007: DNC
2006: 5th
Last Year: DNC

Conductors:
Their long term Musical Director Geo Pierre Moren leads the band at the contest this year once more.

Masters Facts:
Second appearance for the Swiss band at the contest.

Current Form:
Second appearance this year for one of the foremost European bands. Their domestic and European record speaks for itself and they have shown over the years that they are a band to fear at the very highest level.
Their technical ability is second to none (those who heard them play at the 2007 Europeans in Birmingham can attest to that) and they are chock to the brim with highly talented individual performers.

The MD puts heart and soul into the band and invariably his players respond in kind, and they were perhaps a touch unlucky only to have come 5th here on their last appearance. Strong contenders for the title once again we think.
---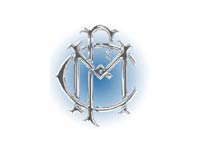 Carlton Main Frickley Colliery
Conductor: Russell Gray
4BR Ranking: 15
Principal Players:
Principal Cornet: Kirsty Abbotts
Principal Euphonium: David Belshaw
Soprano: Claire Jenkins
Solo Horn: Leah Williams
Flugel: Jim Davies
Solo Trombone: Rebecca Lundberg
Baritone: Bob Archer
Eb Tuba: Ben Dixon
Bb Tuba: Ray Sykes
Appearances: 7th time
Debut: 2000
Best Result: 2nd in 2007
Worst Result: 16th in 2003 and 2006
Overall Record:
2007: 2nd
2006: 16th
2005: 14th
2004: 13th
2003: 16th (14th, 20th, 13th)
2002: DNC
2001: 3rd (2nd, 4th, 10th)
2000: 5th (8th, 8th, 5th)
1989 – 1999: DNC
Last Year: 2nd off the number 9 draw
Conductors:
John Hinckley took the band in both 2000 and 2001 before handing over the responsibility in 2003 to William Rushworth. Brian Grant took over in 2004 and 2005. Russell Gray took over from 2006.
Masters Facts:
Only a short record of achievement at Cambridge so far for the famous old band from Yorkshire. The record though is pretty good with a best of 2nd place in 2007 and two other top six finishes in 2000 and 2001.

No appearance in 2002, they have suffered some poor results too, notably in 2003 and 2006 when they came 13th.
Current Form:
Confident and not without good reason.
Ever since they teamed up with Russell Gray the band has once again become one to fear on the major contesting stages, and that was certainly shown when they came 3rd, and clinched their place at the National Finals for the first time since 1999, at Bradford.
There is genuine strength in depth around the stands and the MD has been enjoying a very productive season so far with the baton. He has also won here before and would like to add a second winning entry on his CV for certain.
Last year the band came very close with a superbly structured performance, so can they go the one better this time around? They will be confident of doing just that.
---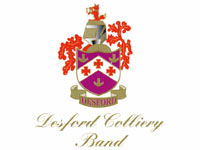 Desford Colliery
Conductor: Nigel Seaman
4BR Ranking: 13

Principal Players:
Principal Cornet: Paula Russell
Principal Euphonium: Robin Taylor
Soprano: Martin Britt
Solo Horn: Murray Borthwick
Flugel: Brian Winter
Solo Trombone: Julian Turner
Baritone: Kate Williams
Eb Tuba: Nick Etheridge
Bb Tuba: Phil Blake-Covey
Appearances: 5th time
Debut: 1989
Best Result: 2nd in 1989
Worst Result: 15th in 1992
Overall Record:
2007: 7th
2006: 13th
1993 – 2005: DNC
1992: 15th
1991: DNC
1990: DNC
1989: 2nd
Last Year: 7th from a number 4 draw
Conductors:
James Watson took the band at the inaugural Masters, whilst Rob Wiffen returned with them in 1992 when they dropped to come 15th. Major Ian McElligott took over in 2006 and Nigel Seaman in 2007.
Masters Facts:
Played in the inaugural contest and were pipped by a point by Leyland to miss taking the title on 'Cloudcatcher Fells'. They then didn't compete, as they were busy winning the Nationals, until 1992 when they suffered a disastrous 15th place on 'Cambridge Variations'. Then a huge break before returning in 2006, so amazingly therefore this is just their fifth appearance.

Current Form:
Strong and consistent.
The Butlins Mineworkers Champions and Midland Area winners are now a band with a streak of almost ruthless efficiency about them. Gone are the days of mystery about the band and now what you get is a high class outfit, very well prepared and motivated to do well on the major contesting stages.
That has already been show this year, and with a compliment of top notch players around the stands (nice to see Paula Russell back again), a very musical MD at the helm and that desire to make a real mark at this contest for the first time since 1989, they could well be in the mix come results time.
---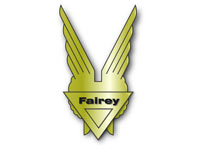 Fairey Band
Conductor: Phil Chalk
4BR Ranking: 12

Principal Players:
Principal Cornet: Mike Eccles
Principal Euphonium: Mark Bousie
Soprano: Mark Harrison
Solo Horn: Chris Pannell
Flugel: Lucy Murphy
Solo Trombone: Lisa Sarasini
Baritone: Mike Wells
Eb Tuba: Richard Evans
Bb Tuba: Jonny Shaw

Appearances: 16th time
Debut: 1990
Best Result: Winners 1996 and 1997
Worst Result: 11th 1995

Overall Record:
2007: 8th
2006: DNC
2005: DNC
2004: DNC
2003: 8th (9th, 13th, 4th)
2002: 2nd (1st, 2nd, 2nd)
2001: 9th (15th, 7th, 3rd)
2000: 2nd (2nd, 1st, 2nd)
1999: 3rd (3rd, 2nd, 4th)
1998: 2nd (2nd, 7th, 2nd)
1997: Winners
1996: Winners
1995: 11th
1994: 2nd
1993: 2nd
1992: 2nd
1991: 6th
1990: 3rd
1989: DNC

Last Year: 8th from a number 13 draw
Conductors:
Peter Parkes headed the band from their debut in 1990 to 1995 before James Gourlay took over. He directed from 1996 to 2000 before Howard Snell had one attempt in 2001 and Frank Renton took over in 2002. Allan Withington became the third new face in as many years as he directed in 2003. Peter Parkes returned in 2007 and Phil Chalk takes over from 2008.
Masters Facts:
Peter Parkes gained three consecutive runners up places with the band from 1992 – 1994. 2000 saw them lose by one place as YBS scored a 1st, 2nd and 1st to their 2nd, 1st and 2nd. 2002 was much of the same as they were pipped once more – this time by Fodens. James Gourlay is the man who has won here with the band in 1996 and 1997.
Current Form:
Growing.
The long term foundations laid down by Phil Chalk are now beginning to be built upon in solid no nonsense fashion. Although Fairey may still be a little way off the type of scintillating form that saw them take the title twice in a row a decade ago, the indications clearly on show that it isn't too far away now.
A fine stable of young soloists and experienced back up has been carefully moulded by the MD, and with London qualification already under their belt and some confidence boosting cash induced Whit Friday wins, a return to the sharp end of the contest here could well be on the cards.
---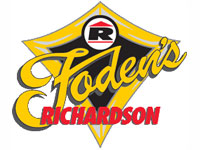 Fodens Richardson
Conductor: Garry Cutt
4BR Ranking: 4
Principal Players:
Principal Cornet: Mark Wilkinson
Principal Euphonium: Glyn Williams
Soprano: Alan Wycherley
Solo Horn: Sheona White
Flugel: Helen Fox
Solo Trombone: John Barber
Baritone: Natsumi Inaba
Eb Tuba: Les Neish
Bb Tuba: Toby Hobson

Appearances: 19th time
Debut: 1990
Best Result: Winners in 1990, 1991, 1994, 1995, 2002, 2007
Worst Result: 12th 2000
Overall Record:
2007: Winners
2006: 7th
2005: 3rd
2004: 8th
2003: 2nd (1st, 8th, 2nd)
2002: Winners (2nd, 1st, 1st)
2001: 4th (5th, 6th, 5th)
2000: 12th (9th, 12th, 14th)
1999: 5th (4th, 7th, 9th)
1998: 6th (9th, 5th, 5th)
1997: 6th
1996: 2nd
1995: Winners
1994: Winners
1993: 3rd
1992: 5th
1991: Winners
1990: Winners
1989: DNC

Last Year: Winner off the number 15 draw
Conductors:
Howard Snell was at the helm from 1990 to 1996 before Philip McCann had a go in 1997. Nicholas Childs oversaw the attempts of 1998 - 2000, before Richard Evans directed in 2001. Russell Gray made a winning debut in 2002 and claimed the runners up spot in 2003. 2004 was a bit of a farce as French Horn player, Steve Bell from the BBC Concert Orchestra was dropped before the big the day, replaced by Simon Stonehouse, before Garry Cutt became the permanent fixture from 2005.
Masters Facts:
The six wins have come on 'Blitz', 'Harmony Music', 'Montage', 'Paganini Variations', 'Atlantic' and 'In Memoriam RK'. It is a superb record and the 'Paganini' win was gained with an unprecedented 199 points – the highest ever at the contest. Only twice has the band has come out of the top six when they came 12th in 2000 and 8th in 2004.
Current Form:
Ominously excellent.
Fodens is surely a short priced favourite at the Cambridge bookies this weekend – and with good reason. They have been on exceptionally fine form of late and playing with a degree of technical and musical excellence that only the very best bands can match under the contesting spotlight.
Last year they were perhaps not at their very best and still won, whilst they took the North West Area title with a degree of comfort earlier in this season. They have an enviable strength in depth to their personnel to go with some outstanding soloists and a top man in the middle. Add to that their now obligatory pay out at the Whit Friday contests and they could well see their bank balance swelled by a further £4,000 here come Sunday night.
---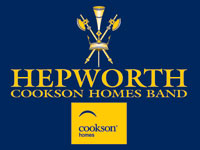 Hepworth (Cookson Homes)
Conductor: Mark Bentham
4BR Ranking: 20
Principal Players:
Principal Cornet: Robert Westacott
Principal Euphonium: James Fieldhouse
Soprano: Mark Smedley
Solo Horn: Rebecca Landon
Flugel: Sian Linney
Solo Trombone: Yvonne Embury
Baritone: John Smith
Eb Tuba: Ben Thomson
Bb Tuba: Andrew Lincoln

Appearances: 5th time
Debut: 2002
Best Result: 6th in 2006
Worst Result: 18th in 2002
Overall Record:
2007: 16th
2006: 6th
2005: 8th
2004: DNC
2003: DNC
2002: 18th (16th, 18th, 13th)

Last Year: 16th from the number 14 draw
Conductors:
Mark Bentham directs for a fifth time after their debut performance on 'Atlantic' in 2002.
Masters Facts:
Just the four appearances so far after making their debut on 'Atlantic' where came 18th. That led to them unluckily losing their place at the contest, but they returned in 2005 to come an impressive 8th and then 6th in 2006. Last year's result was their worse since their debut appearance.
Current Form:
Interestingly poised.
Last year here the wheels almost came off the Hepworth juggernaut that up until that point seemed to be on an almost unstoppable journey to top contesting success. They did recover at the English Nationals to fine effect, but the first seeds of doubt about their ability to really mix it with the very best were perhaps sown in some people's minds.
They failed to qualify for London this year, but it would be foolish to see that as an irreversible decline in form. This is still a very fine band with more than enough quality in the ranks and at the helm to show both here and for the rest of the season that they remain a strong contender for major honours. Watch out for the backlash then.
---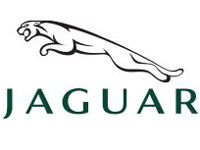 Jaguar (Coventry)
Conductor: David Lea
4BR Ranking: 75
Principal Players:
Principal Cornet: Darren Lea
Solo Euphonium: Dave Johnson
Solo Horn: Lynette Wild
Soprano: Clive Purnell
Flugel: Andrew Bates
Solo Trombone: Kevin Lea
Baritone: Julie Plant
Eb Tuba: Mick Wild
Bb Tuba: Simon Archer

Appearances: 6th time
Debut: 2002
Best Result: 8th in 1989
Worst Result: 19th in 2002 and 2003

Overall Record:
2004 – 2007: DNC
2003: 19th (19th, 9th, 21st)
2002: 19th (20th, 17th, 17th)

Last Year: DNC

Conductors:
Dave Lea has been at the helm for the two appearances in 2002 and 2003 and returns once more with the band in 2008.
Masters Facts:
A band by the name of Jaguar was in fact the second band ever to play at the Masters contest – drawn 2 behind William Davis at the first event on 'Cloudcatcher Fells'. That band was in fact the old City of Coventry Band though and it wasn't until 2002 that this band came to the contest.
Current Form:
OK – nothing more, nothing less.
Jaguar was not on the original list of bands sent out by the organisers for the contest, but with the non appearance of Willebreok they take their place here for the first time since 2003.
Dave Lea has continued his good work in fashioning a very solid and secure outfit under his command, and although they didn't make an early season mark at Yeovil they upped their form at the Midlands area where they were unlucky in many peoples eyes to come 9th. The improvement continued at the Senior Cup though where they gained a well earned promotion to the Grand Shield, coming 3rd, so tails will be up as they test their progress against another high class field.
---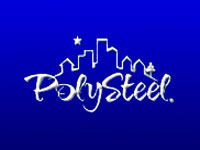 PolySteel
Conductor: Philip Harper
4BR Ranking: 18
Principal Players:
Principal Cornet: Pete Collins
Principal Euphonium: Andy Hicks
Soprano: Spencer O'Leary
Solo Horn: Vicki Reynolds
Flugel: Danny Winder
Solo Trombone: Gareth Robinson
Baritone: Carolyn Chandler
Eb Tuba: Cathy Simmons
Bb Tuba: John Daw

Appearances: 15th time
Debut: 1994
Best Result: 2nd in 2006
Worst Result: 20th in 1998
Overall Record:
2007: 13th
2006: 2nd
2005: 12th
2004: 6th
2003: 5th (10th, 4th, 3rd)
2002: 5th (7th, 5th, 6th)
2001: 5th (13th, 2nd, 4th)
2000: 8th (3rd, 13th, 19th)
1999: 8th (9th, 5th, 12th)
1998: 20th (19th, 19th, 20th)
1997: 8th
1996: 18th
1995: 19th
1994: 16th
1989 – 1993: DNC
Last Year: 13th from the number 16 draw
Conductors:
David Williams took the band on their 1994 debut, before David Stowell directed in 1995. David Williams returned in 1996, before Philip Bailey conducted in 1997. 1998 saw Nigel Seaman have a go, then Bryan Hurdley in 1999 and David Barringer in 2000. Philip Harper has been at the helm ever since.
Masters Facts:
Up to 1998 they had just the one top ten place to show for their efforts, but since then they have caught the ears of the judges. Two 8th places have been followed by three consecutive 5th places 6th in 2004. A little up and down since then, with a fantastic runner up prize in 2006 sandwiched between two midfield placings in 2005 and last year.
Current Form:
Interesting.
Just when you thought PolySteel had finally cracked the test piece contest formula they go out and lose their workings out. The entertainment stuff is still 24 carat gold at times, but come the set works and they still tend to end up getting results from Elizabeth Duke.
Great at Yeovil, perhaps unlucky at Torquay at the Area - but then again, winning in the West of England cannot be that hard can it? The good news is that they tend to enjoy it here and despite coming a disappointing 13th last year they have a record to be very proud of. With a bit more preparation time than their rivals that should hold them good stead, and with a fine line up of performers and a quality MD at the helm they should mount a very strong challenge again.
---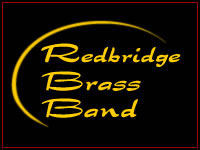 Redbridge
Conductor: Jeremy Wise
4BR Ranking: 49
Principal Players:
Principal Cornet: Alex Caldon
Soprano Cornet: Bob Stradling
Flugel: Alan Roberts
Solo Horn: Simon Jones
Solo Euphonium: Lisa Brill
Trombone: Jayne Murrill
Baritone: Iain Parkhouse
Eb Tuba: Chris Bearman
Bb Tuba: Graham Patterson
Appearances: 15th time
Debut: 1990
Best Result: 8th in 1993 and 1994
Worst Result: 21st in 2006
Overall Record:
2007: 15th
2006: 21st
2005: 10th
2004: 10th
2003: 13th (15th, 10th, 14th)
1999 – 2002: DNC
1998: 18th (10th, 15th, 19th)
1997: 19th
1996: 11th
1995: 14th
1994: 8th
1993: 8th
1992: 12th
1991: 15th
1990: 15th
1989: DNC

Last Year: 15th from a number 19 draw
Conductors:
John Clark took the band here from 1990 to 1995 before G. Wilson took over the baton from 1996 to 1998. Melvin White became their third conductor here in 2003 and directed until 2007. Jeremy Wise takes the baton in 2008.
Masters Facts:
Redbridge returned to the Masters in 2003 after a four year break. They made their debut in 1990 and came 8th in 1993 and 1994. They dropped away a little after that and made their last outing in 1998. Since then they have been fairly consistent, but have fallen away somewhat in the last two years.
Current Form:
On the up?
Redbridge has gone through a bit of a sticky patch in the last year or so, but it now appears they have come out the other side with renewed hunger for contesting glory.
The appointment of Jeremy Wise followed on from them winning the London Area title in some style earlier in the year, and that good form was maintained at Blackpool where despite an awful draw they produced a fine marker that held its own against a high class field to come 9th. If they can improve on that here then a top 10 placing or better may be on the cards, but a solid midfield result may be more likely.
---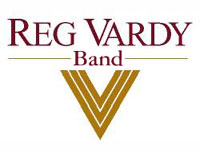 Reg Vardy
Conductor: Richard Evans
4BR Ranking: 22
Principal Players:
Principal Cornet: Jim Heyes
Principal Euphonium: Paul Robinson
Soprano Cornet: Tom Glendinning
Solo Trombone: Chris Bentham
Solo horn: Andrew Hall
Flugel horn: Joanne Winspear
Solo Baritone: Laura Boyle
Eb Tuba: Steve Malcolm
Bb Tuba: Alistair Storey
Appearances: 18th time
Debut: 1989
Best Result: 3rd in 2004
Worst Result: 20th 1995
Overall Record:
2007: 19th
2006: 9th
2005: 6th
2004: 3rd
2003: 15th (20th, 15th, 9th)
2002: 13th (10th, 14th, 14th)
2001: 7th (8th, 9th, 6th)
2000: 16th (15th, 10th, 20th)
1999: 18th (17th, 20th, 17th)
1998: 8th (15th, 6th, 8th)
1996 & 1997: DNC
1995: 20th
1994: 13th
1993: 17th
1992: 18th
1991: 9th
1990: 12th
1989: 9th
Last Year: 19th from the number 6 draw
Conductors:
Ray Payne directed in 1989, with Denzil Stephens taking over in 1990 and Stephen Tighe in 1991. Hugh Megarrell had a go in 1992, Stan Lippeat was used in 1993 and Mark Bentham tried in 1994 and 1995. On their return in 1998 Stephen Roberts took the helm for two years before Bryan Hurdley directed in 2000. Brian Grant was used in 2001 and then Ray Farr took over in 2002 to 2007. Richard Evans becomes conductor number 11 this year.

Masters Facts:
Not the greatest record here, although they came 3rd in 2004. Apart from that, and 6th in 2005, they have a best of 7th in 2001. They have also had their fair share of poor return though with last place in 1995 and last but one in 2007.
Current Form:
Highly encouraging.
There was real cause for concern that Reg Vardy was becoming something of a basket case band at the end of 2007 – talented all right, but almost schizophrenic on the contest stage – where they could either be very good or absolutely awful.
Sanity has been restored however and their performance in winning the North of England Area title was first class in anyone's book, whilst they were close to an immediate return to the British Open at Blackpool where a fleeting moment of madness meant that they had to be content with 6th place. Things are looking up – as long as they have taken the musical medication of Richard Evans to heart.
---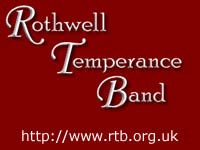 Rothwell Temperance
Conductor: David Roberts
4BR Ranking: 19
Principal Players:
Principal Cornet: James McCabe
Principal Euphonium: Andrew Marsh
Soprano: Paul Argyle
Solo Horn: Cath Roberts
Flugel: Sian Carradus
Solo Trombone: Nick Walker
Baritone: Andy Padgett
Eb Tuba: Ed Hodkin
Bb Tuba: Ben Ridgeon
Appearances: 8th time
Debut: 2001
Best Result: Winners in 2006
Worst Result: 15th in 2004
Overall Record:
2007: 3rd
2006: Winners
2005: 7th
2004: 15th
2003: 12th (12th, 5th, 20th)
2002: 12th (17th, 12th, 7th)
2001: 11th (12th, 5th, 16th)
1989 – 2000: DNC
Last Year: 3rd from a number 2 draw
Conductors:
David Roberts has directed every performance of the band since 2001.
Masters Facts:
It seems that the judges didn't really know what to make of Rothwell in their first few appearances at this contest. The separate judges from 2001 to 2003 had them as high as 5th or as low as 20th, but once the traditional system was restored their fortunes have improved immeasurably.
15th in 2004 and then top class performances in each of the last three years, culminating in that victory on 'Paganini Variations' in 2006.
Current Form:
Solid, unpretentious and decidedly good.
You know what you are going to get with Rothwell as soon as they take to the stage. In the last year or so that means highly polished non nonsense performances built on fine readings of the score by the MD and some exemplary execution of his wishes by the players around the stand.
It's a simple formula that they have mastered to fine effect, especially at Bradford where they were well worth their 4th place and their qualification to the Albert Hall. It is a formula that has found favour here too in the past three years, and there is no reason why it shouldn't be successful this time around too.
---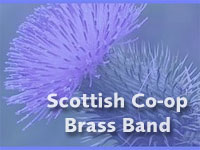 Scottish Co-op
Conductor: Allan Ramsay
4BR Ranking: 10
Principal Players:
Principal Cornet: Craig Robertson
Principal Euphonium: Alison Bonnar
Soprano: Caroline Tennant
Solo Horn: Leslie Howie
Flugel: Andrea Casey
Solo Trombone: Gregor Stewart
Baritone: Lorraine Bisson
Eb Tuba: Willie Young
Bb Tuba: Andy Smith
Appearances: 4th time this year
Debut: 2005
Best Result: Winners in 2005
Worst Result: 4th in 2006
Overall Record:
2007: 4th
2006: 4th
2005: Winners
Last Year: 4th off number 12 draw
Conductors:
Nicholas Childs conducted the band on its first two outings at the contest whilst Alan Ramsay took over in 2007.
Masters Facts:
In their three appearances so far Scottish Co-op have come away with a victory and two fourth places. The win came on 'Cloudcatcher Fells' in 2005 under Nicholas Childs.

Current Form:
Questionable?
There were signs at the end of 2007 that Scottish Co-op were back on track to being not only the best band north of the border, but once again being regarded as one of the real heavyweight contenders for major prizes on their travels too.
Since then though there have been player moves and the major disappointment of not qualifying for the Nationals for the second year in a row at the Scottish Championships. What now then for Co-op? Lots of talent in the ranks and a top rate MD at the helm, they certainly enjoy it here, but they are in need of a confidence boost for certain. The Gala Concert may be a bit of a distraction too from the real business of the weekend so another top six finish could be a real bonus.
---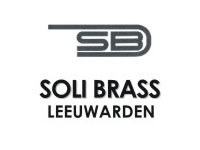 Soli Brass
Conductor: Frans-Aert Burghgraef
4BR Ranking: 99

Principal Players:
Principal Cornet: Johan Breetveld
Principal Euphonium: Hendrik de Boer
Soprano: N/K
Solo Horn: Jan Sietse Haarsma
Flugel: Eelko Hallema
Solo Trombone: Ytzen Kuike
Baritone: Chris van der Veen
Eb Tuba: Marco de Vries
Bb Tuba: Harmen Folkertsma

Appearances: 2nd appearance

Overall Record:
2007: 12th

Last Year: 12th off number 10 draw
Conductors:
Frans-Aert Burghgraef conducts the band again this year.

Masters Facts:
Second appearance for Soli at the contest after their debut last year.

Current Form:
Although they haven't been Netherlands Champion since 2005, Soli remain one of the foremost bands in the country and will pose a substantial threat here on the weekend.
On their appearance last year they showed that they had the makings of a very good band, but were undone by fragility and some misplaced harshness of sound. That experience will have done them the power of good and they have plenty of quality performers around the stand and a fine musician to lead them. If they really hit top form they should return confident of at least making it into the top ten.
---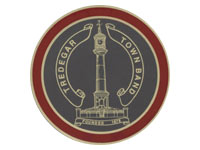 Tredegar
Conductor: Ian Porthouse
4BR Ranking: 14

Principal Players:
Principal Cornet: Dewi Griffiths
Principal Euphonium: Darren Morris
Soprano Cornet: Steve Barnsley
Solo Trombone: Steve Turton
Solo horn: Chris Davies
Flugel horn: Andrea Lewis
Baritone: Geraint Chamberlain
Eb Tuba: Gethin Rees
Bb Tuba: Gareth Young

Appearances: 2nd appearance this year
Debut: 2005
Best Result: 15th in 2005
Worst Result: 15th in 2005

Overall Record:
2007: DNC
2006: DNC
2005: 15th

Conductors:
Michael Fowles conducted the band on its debut on 'Cloudcatcher Fells' in 2005. Ian Porthouse takes over the reins for their second appearance in 2008.

Masters Facts:
2nd appearance for the Welsh band – three years after their only other appearance in 2005.
Current Form:
As high as a Phil Bennett drop goal.
Tredegar has been rejuvenated by the return to the band of Ian Porthouse as MD, and with that jaw dropping win at the Welsh Area backed with commanding victories at the Welsh Miners Eisteddfod and their home town contest a week ago, confidence will be high.
Missed out on a return to the British Open by a whisker at Blackpool where they sounded a fine band in the making. They could be close to running on musical fumes though by the time they take to the stage here – they have been a busy contesting band so far this year (this is their third contest in as many weeks), and this is another step up in class for a band still in the process of rebuilding. Perhaps a dark horse though?
---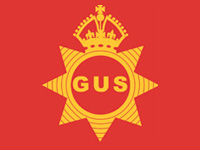 Virtuosi GUS
Conductor: John Berryman
4BR Ranking: 28

Principal Players:
Principal Cornet: John Hudson
Principal Euphonium: Robert Woods
Soprano Cornet: Gary Fountain
Solo Trombone: Chris Jeans
Solo horn: Simon Smith
Flugel horn: Cliff Pask
Baritone: Mark Giles
Eb Tuba: Linda Hobbs
Bb Tuba: Mike Smith

Appearances: 16th time
Debut: 1992
Best Result: 3rd in 2002
Worst Result: 20th in 2006

Overall Record:
2007: DNC
2006: 20th
2005: 17th
2004: 9th
2003: 7th (3rd, 14th, 8th)
2002: 3rd (3rd, 4th, 4th)
2001: 18th (18th, 17th, 19th)
2000: 4th (10th, 4th, 3rd)
1999: 4th (5th, 4th, 5th)
1998: 7th (5th, 9th, 13th)
1997: 14th
1996: 8th
1995: 4th
1994: 17th
1993: 7th
1992: 14th
1989 – 1991: DNC

Last Year: DNC

Conductors:
John Berryman took the band on their first six attempts here from 1992 to 1997 before Melvin White took over from 1998 to 2000. Frank Renton conducted in 2001 and Brian Grant was in charge in 2002. Major Peter Parkes was at the helm in 2003 and David Stowell directed from 2004 to 2006. John Berryman returns this year.
Masters Facts:
A fine record for the band that has competed under a variety of names since their debut in 1992. Rigid Containers, GUS, Travelsphere Holidays and now Virtuosi GUS. They came 4th in 1995 under John Berryman and 4th again in both 1999 and 2000. They had a blip in 2001 but returned in 2002 to come 3rd. fell away somewhat on their last two appearances and were last but one in 2006.

Current Form:
On the up and perhaps ready for take off?
Virtuosi by name and starting to play like it by contesting nature too it appears in 2008. 4th place at Butlins was a real early season boost, whilst coming runner up at the Midlands Area showed that they had built on that promise to book a place at the Albert Hall.
John Berryman's return has been a real boost – no doubt about that and his influence was clear in them coming 4th at the Grand Shield with a fine musical performance. More of that type of form and with the players that they have around the stand nowadays things could take off here in Cambridge.
---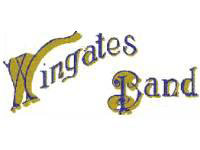 Wingates
Conductor: Andrew Berryman
4BR Ranking: 25

Principal Players:
Principal Cornet: Andy MacDonald
Flugel: Lizi Sawyer
Solo Euphonium: Gary Curtin
Solo Trombone: Peter Moore
Soprano: Ian Twiss
Solo Horn: Lucy Pankhurst
Baritone: Katie Smallwood
Eb Tuba: Mick Morris
Bb Tuba: Mark Hart

Appearances: 11th time
Debut: 1990
Best Result: 2nd in 1997
Worst Result: 17th in 1992

Overall Record:
2000 – 2007: DNC
1999: 11th (7th, 17th, 11th)
1998: 14th (17th, 12th, 11th)
1997: 2nd
1996: 14th
1995: 8th
1994: 7th
1993: 9th
1992: 17th
1991: =14th
1990: 5th

Last Year: DNC

Conductors:
The band was first directed at the contest by Deek Broadbent in 1990 and 1991, whilst John Hudosn was at the helm between 1992 and 1995. James Scott directed them in 1996, before Howard Snell took them to second place in 1997 and 14th in 1998. Chris Wormald had one outing with the band here in 1999.
Masters Facts:
Howard Snell took the band to second place in 19997 on 'Jazz'. Drawn number 10 they set the marker that was only beaten five bands later by Williams Fairey. It was the last year before the change in the adjudication process to three separate placings.
Current Form:
Very good and set to get better?
Wingates are another band rejuvenated by the Berryman factor – this time Andrew, who has simply dragged the famous old name back to the forefront of contesting success through his personality, talent and the ability to get the most out of his young players.
Butlins showed the potential in coming runner up, and they were mighty close to making it to both London and the British Open this year too, after coming 4th at the Area and 5th at the Grand Shield. Back to full strength for this one they could be a real contender if it all clicks into place.
---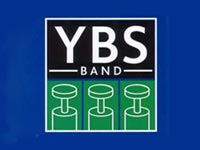 YBS Band
Conductor: Morgan Griffiths
4BR Ranking: 8

Principal Players:
Principal Cornet: Alan Hobbins
Solo Euphonium: Mike Kilroy
Solo Trombone: Danny Brooks
Soprano: Kevin Donaldson
Flugel: David Moore
Solo Horn: Kate Eggleshaw
Baritone: Robert Richardson
Eb Tuba: Dave Long
Bb Tuba: Derek Jackson

Appearances: 12th time
Debut: 1994
Best Result: Winners 1999 and 2000
Worst Result: 6th 1995, 1996 and 2002

Overall Record:
2007: DNC
2006: DNC
2005: DNC
2004: Winners
2003: 3rd (4th, 6th, 1st)
2002: 6th (8th, 9th, 3rd)
2001: 2nd (7th, 1st, 1st)
2000: Winners (1st, 2nd, 1st)
1999: Winners (2nd, 1st, 1st)
1998: 4th (13th, 1st, 1st)
1997: 3rd
1996: 6th
1995: 6th
1994: 3rd
1989 – 1993: DNC
Last Year: DNC

Conductors:
Professor David King led the band from 1994 to 2004. Morgan Griffiths makes his first appearance here with the band this year.

Masters Facts:
Plenty of firsts but just the three wins for the former European and British Open Champions since they made their debut at Cambridge in 1994 – it could have been so mnay more. They came close to victory in the old days of points scoring - two third places in 1994 and 1997, but it was the new separate scoring method that saw them both win and lose here.

1998 saw them score two 1st's and a 13th from Geoffrey Brand to miss out, but they also suffered more of the same in 2001 when Roy Newsome placed them 7th to stop them achieving a hat trick of wins. Their last appearance at the contest was in 2004 when they were winers once more.

Current Form:
On the up with the odd little stumble.
Although they are yet to regain that almost invincible patina to their playing that saw them rule the roost here under David King for a decade, YBS are buffing up a well honed contesting sheen nonetheless under the direction of Morgan Griffiths.
Long term foundations are being put in place and although that has meant that they have suffered the odd set back in the last year or so, there is also a sense that what is being built has security and ambition. A quiet time of it so far this year they were a tad unlucky perhaps to come as low as 8th at the Yorkshire Area.

A great record here over the years and they do come of course as unbeaten champions, so you never know.