Scouting Report - May 2008
20-May-2008
4BR has been out and about assessing the brightest and the best young brass players around to find out who are likely to be the superstar players of the future.

We've been to Wales, Yorkshire, North West and West of England - now it's three of the bes
---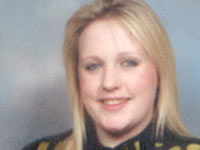 Name: Sarah Lenton
Age: 16
Occupation: Student
Instrument: Baritone/Euphonium
Current Band: Youth Brass 2000 and NYBBGB
Previous Bands: Fulbourn & Teversham British Legion; Soham Comrades; Virtuosi GUS
Sarah started playing the cornet aged 6 with the youth band at Fulbourn & Teversham British Legion. Following a shortage of middle brass players Sarah volunteered to change instruments and has never looked back, and until recently was taught by Peter Mackley as well as by Robin Norman.
Sarah came runner up at the British Open Solo Championship at the age of 10, and principal baritone of the inaugural National Children's Band. Sarah is currently co principal baritone of the National Youth Band of Great Britain, having just completed her 5th course.
Sarah first played with Virtuosi GUS aged 13 before taking a break to concentrate of her GCSE's. Whilst her first love is the baritone she has lately taken to the euphonium and is enjoying the position of principal euphonium with Youth Brass 2000, picking up the best euphonium prize at Tameside Youth Festival in November last year. She has since featured as a soloist with the band, most recently at the Blackpool Action Research contest.
4BR has heard Sarah Lenton on numerous occasions, on both baritone and euphonium and although she plays two instruments, there are no weaknesses.
A confident player who isn't worried about being in the spotlight and having a major role to play on the contest stage, she is clearly an individual that relishes a challenge with a warm and secure sound.
Sarah first caught our ears as a soloist in the British Open Solo Championships in 2004 and she has continued to impress with her baritone and euphonium playing, most notably at the Action Research contest and in the Community Section at the National Youth Championships where her performance during Youth Brass 2000's overall contribution was outstanding. Her contribution on baritone with Redbridge at the Areas in Stevenage didn't go un-noticed either.
As far as the future, Sarah is leaving school this year and moving to Northampton to do a part time course at Northampton College and work for First Brass. After that Sarah is hoping to move northwards and study music full time.
Only time will tell which instrument she will focus on but this is a player who has a bright future with a real hunger to learn and evolve her playing. There is still plenty to work on, but we think we could well be hearing a great deal more of this young lady in the years to come.
Sound: 8/10
Technique: 8/10
Stamina: 8/10
Musicality: 8/10
Potential: 8/10
---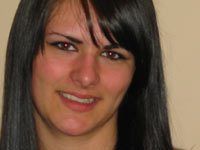 Name: Emma Walton
Age: 16
Band: Shirland Welfare Training Band, Shirland Youth Band, NYBBGB
Occupation: student

For anyone that has attended the various solo and quartet competitions in recent years the name of the Shirland Band will be extremely familiar. There is perhaps no other band in the country that produces such a stream of talented young players.
One such talented person is Emma Walton. It seems incredible that Emma is only 16, as she appears to have been around the banding scene and its various competitions for a very long time.
Emma started playing aged 8 with Shirland Junior Band, and since that time she has benefited from the excellent tuition of Shirland's mentor and former conductor, Marie Smith.
At the age of 13 Emma progressed from cornet to flugel horn and now she has been an integral part of the Shirland Training Band that has worked its way up the First Section. Emma currently studies music, performing arts and psychology at Bilborough College in Nottingham.
In 2006 Emma was successfully accepted into the National Youth Brass Band of Great Britain and she has now completed 3 courses with the band.
Emma has had many successes with solo and quartet competitions. Last November she was part of the Shirland Welfare Training Quartet that won the British Open Junior Quartet Championship of Great Britain. Not content with that, Emma also managed to get into the finals of the Intermediate Solo Championship too.
Emma has also have had many successes with the Shirland, including winning the Best Instrumentalist with the Youth Band in the Junior Section at the 2008 National Youth Championships. If that's not enough, Emma has also won the best horn at the Pontins Youth Section and won numerous prizes at the annual Leicestershire Brass Band Association Slow Melody, Duet and Quartet competitions too.
She has a lovely dark, deep timbre to her flugel sound, as well as the ability to play throughout the dynamic range without losing its focus. Her range is good whilst her technique is improving rapidly, whilst her natural musicality is a huge advantage as a solo voice.
Her plans for the future are to go to the Royal Northern College of Music in Manchester and then hopefully be able to teach people music. With her talent, we think that will be another step in the right direction.
Sound: 8/10
Technique: 8/10
Stamina: 8/10
Musicality: 8/10
Potential: 8/10
---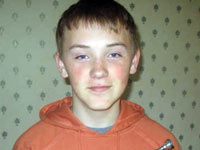 Name: James Fountain
Age: 14
Occupation: Student
Instrument: Bb cornet, Eb Soprano Cornet and trumpet
Current Band: Virtuosi Gus, Northamptonshire County Youth Brass Band, NYBBGB, Territorial Youth Brass Band of the Salvation Army. Young Peoples Salvation Army Brass Band Kettering Corps
Previous Bands: Northamptonshire County Training Brass Band
James Fountain is the youngest of our three players, but has bags of untapped potential that could well see him reach the very top if he chooses to concentrate on his playing as a career choice.
He is a very busy young musician at present and in a very short space of time has made an immediate impression whenever he has been heard.
James initially started playing the cornet at the age of 3, and played his first solo aged 4 in front of 500 people at a Salvation Army Christmas carol concert. By the age of 6 he was playing with the Young Peoples Band of the Kettering Salvation Army Corps and later joined the Northants County Training Brass band on soprano cornet. He has also played with the Salvation Army's Territorial Youth Brass Band on soprano under the direction of Dr Stephen Cobb.
In 2005, James commenced lessons with John Hudson, the former second man down at Grimethorpe Colliery and current principal cornet of Virtuosi GUS Band, and in September last year he was made the youngest principal cornet of the Northamptonshire County Youth Brass Band. In early 2008, after two years of soprano cornet, he sat in the principal cornet seat at the Salvation Army's TYB course.
This year James joined Virtuosi GUS band just before the Midlands regional brass band championships on repiano cornet – sitting next to his father, the highly respected soprano player Gary Fountain.
In March this year he attended his first NYBBGB course on solo cornet, gaining a great deal of admiration from his fellow colleagues and tutors for his stylish playing.
James is by no means the finished article yet – but the potential for him to become a truly top class performer is there for all to hear. 4BR Editor Iwan Fox herd him on soprano a year or so ago in Bournemouth and was immediately impressed by his playing, and the decision to concentrate on his development on Bb cornet will surely pay long-term dividends.
He possesses a delightful tone, secure technique and a fine sense of expression in his playing, and with careful tuition things such as stamina and technique will improve further. We could well be hearing the first musical seeds of a future superstar player.
Sound: 8/10
Technique: 8/10
Stamina: 7/10
Musicality: 8/10
Potential: 9/10