Gizmos & Gadgets - May 2008
20-May-2008
From the latest high wonder products to the simplest little bits and bobs and a few that are truly weird and wonderful. 4BR has been out shopping and testing out what's on offer this May.
---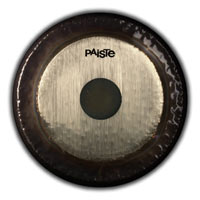 Paiste 38" Tam Tam & Stand
Price: £2,195.00 (inc VAT)
Just the thing you want to round off your percussion department at the back of the band.

The tam- tam is not just for the ending of 'Pines of Rome' or to make a weedy, lank haired percussionist think he looks like the gong playing bloke at the beginning of black and white Rank films. This is a serious bit of kit that when played correctly can re-aligned the discs in your lower spine.
According to the blurb, Paiste Symphonic Gongs have a slightly raised surface with a harmonic and universal sound structure. The fundamental note of the gong is balanced with the instrument's complex overtones.

See what we mean?
Great looking thing too, it is also de-rigeur for rock groups and expensive Chinese restaurants. Not to be used with a ball pin hammer, hit in sub zero temperatures or upside down as a makeshift card table on the band bus.

The black spot in the middle isn't a 'bullseye' either – there are instructions on how and where to hit it the thing properly somewhere, otherwise it could just sound like a you are hitting a old metal dustbin lid with the wife's red stiletto shoes.
More Information:
www.bandsupplies.co.uk/StockItem.asp
---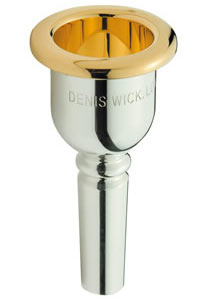 Denis Wick Heritage trombone mouthpieces
Prices: Approx £55.00 (inc VAT) from various band suppliers
Are you the type of person who appreciates the Antique Roadshow, classic cars or football played by blokes with baggy shorts and brylcream hair?
If you are (and more and more people are now owning up to it), then this new 'Heritage' series of mouthpieces from Denis Wick could well be the next thing on your 'appreciation list'.
According to the makers they offer an alternative outside shape to classic Denis Wick design, whilst retaining the proven inner dimensions.

The new Heritage design has been adapted from designs originally used in the 19th Century where a thinner cup wall was employed towards the top of the mouthpiece. This has been combined with a large amount of mass around the bottom of the cup to create a mouthpiece with huge power but great sensitivity - ideal for the symphonic trombonist.

They come in a range of trombone mouthpieces in all sizes and is finished with a silver-plated outside and a gold-plated rim and cup. They sound wonderful too.
They may not make you play 'The Acrobat' like a 19th century version of Ian Bousefield, but at least you will look as if you could be the type of person who appreciates the finer things in Victorian life.

Buying one shouldn't however allow you to start sending children up chimneys or growing an unfeasibly preposterous walrus moustache though.
More Information:
www.deniswick.com/cat.cfm


---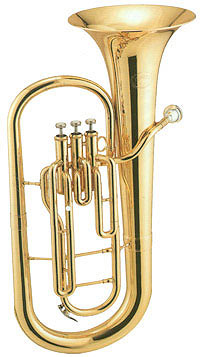 Jupiter JBR-462L Baritone Horn
Price: £549.99 (Inc VAT)
Jupiter has been making a name for itself of late with their well made, ready to use student instruments.

And they seem to have done it again with their JBR-462L Student series Bb Baritone, which is a great first step to get children playing what was once seen as the 'ugly duckling' instrument of the brass band.
Just the right size, bore (13.mm/0.512") and with a 242mm/9.5" yellow brass upright bell it does what it says in the tin for a very reasonable price indeed.
It has all the parts in the right place, from removable cluster valves with nickel plated pistons to a well positioned mouthpipe angle and sturdy wooden framed case.

The lacquer is well finished and won't come off in sweaty hands and there is even a mouthpiece, cleaning cloth and valve oil too.

For the budding young Katrina Marzella's of the 21st century it is pretty ideal for what it needs to do.

Not too heavy so that you need your mam to take you to school with it in the back of the 4X4, and just that little bit different for those who want to show that they are a little bit more sophisticated in their choice of musical instrument.

If you are a school student with a bit of money in the piggy bank, you could buy it yourself for an even cheaper price too.

More Information:
www.woodwindandbrass.co.uk/acatalog/jupiter_brass_bargain.html
---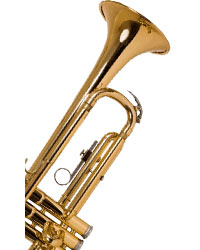 Musictoolsdirect
Over The Sea To Skye - MP3 Accompaniment
Price : £ 2.25
Worrying about how to get through your Guildhall exams with pieces that you are not too sure about how to play?
Why not take the easy option then and click on the internet and get the latest pieces with either accompaniment or with accompaniment and melody guide for the price of you dad missing out on an extra pint of lager down the local.
These MP3 files give you the opportunity of playing with the backing track of your chosen exam piece and not having to bother using hard earned pocket money to visit the crusty old spinster piano teacher who smells of carbolic soap and Turkish Delight, or to badger your mother into dusting off her long since forgotten piano skills. Simple really.
You can't use the MP3 player in the actual exam of course and you may be advised to delete it off your ipod thingy after you pass the exam as it doesn't sound as cool as the Red Hot Chilli Peppers latest hit.
More Information:
www.musictoolsdirect.com/piece_details.php?serial=10000479
---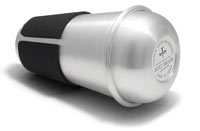 Best Brass Bass Trombone Warm-Up Mute
Price: $114.95 (currently £64.23)
Bass trombone players are a breed apart. In fact there is a hidden Darwinian theory that the process of natural selection missed a step when it came to them all those years ago.

They inhabit a strangely different world to the rest of the brass band fraternity, with their own musical language as easy to understand as reading the Lord of the Rings in ancient Greek.
Still, they love bright shiny things that look as if they have been made by the technophobes at NASA or Bang & Ollafson, and this little beauty is therefore right up their particular street.
From the inventor of the Yamaha Silent Brass Mute is claimed to be the best warm-up/practice mute in the business – light (just 80grms), tight fitting, portable and good looking. It is the biz.

If you do see your bass trombone player enter the bandroom with one under his arm then be prepared to endure a complete in-depth analysis of its features and technical properties before they even blow a note through it.
Also be prepared to be able to enjoy a quiet warm up on your own though, as the thing works so well it will make them sound like a distant hum of an electric milk float. The joy…
More Information:
justforbrass.com/index.php