2008 Spring Festival - Senior Cup: Test piece review - Elgar Variations
8-May-2008
4BR looks a little closer at Martin Ellerby's 'Elgar Variations' to find out what the secret theme is to potential success...
---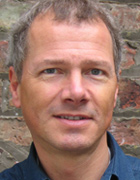 Elgar Variations – Martin Ellerby
Elgar Variations was written to celebrate the 150th anniversary of the birth of Sir Edward Elgar. It was commissioned by the British Federation of Brass Bands for the 2006 European Brass Band Championships held in Symphony Hall, Birmingham last May, where its energy, colourful sounds and tunefulness was much appreciated by the audience.
Considerable achievment

It is also a considerable technical challenge for band and conductor. And therein lies the attractiveness of Martin Ellerby's brass band style. In his three most substantial test pieces to date Tristan Encounters, Elgar Variations and Malcolm Arnold Variations, he is not setting out to write pastiche or to paraphrase and re-work existing material, as Philip Wilby has done, but rather to pay affectionate tribute through allusion.
That is why Elgar Variations doesn't sound very Elgarian in its harmonic language. Martin Ellerby describes the work as a series of songs and dances.
So if any stylistic reference or approach is felt useful, perhaps we should be thinking Cole Porter or Richard Rodgers rather thinking Elgar. Certainly the big-tune ending has the feeling of Broadway.
Flow

The sequence of variations flows without any long pause. The ebb and flow of the tempo and character is satisfyingly instinctive. There are three main themes that underpin the work – and it's these that have the flavour of Elgar, rather than the way Martin Ellerby treats them.
The broad sweep of the opening fanfare has the confident swagger of Pomp and Circumstance about it. This call to attention is followed by dance-like 'exposition' based on two gestures that sound as though they are joined at the hip to the Enigma Variations – two bars in quick march time ('upping the ante' on Elgar's original theme) followed by four bars of dance music (speeding up Nimrod's noble falling sevenths).
So much of the fast music is dominated by these memorable moments and the eagle-eared in the audience at Blackpool on 10 May might spot a few more Elgarian hints.
Songs

In between them comes a series of beautifully realised 'songs'. The solo cornet has the first, which begins with an allusion to Elgar's Chanson de Matin. The soloist's arabesques have an appropriate Edwardian elegance about them.
The second for the flugel horn occurs right at the heart of the piece. It's Elgarian in the way Ellerby uses repeated sequences perhaps, but in every other respect it could be the show-stopper of a West End musical. This is the big tune, which Ellerby brings back to provide the big finish.
The accompaniment, with its gently moving lines is a model of restraint and clarity. The lyrical interlude for euphonium is much more taxing. Ellerby's flight of fancy demands great control, even tone, a reliable upper register and above all a carefully modulated expressive ebb and flow, which is the hallmark of Elgar's lyrical style of course.
Emotional core

The emotional core of Elgar Variations, like its companion piece Malcolm Arnold variations, occurs when the band's principal soloists engage in ensemble work (letter P in the score).
Ellerby finds these moments the most interesting to compose and here solo horn, flugel, trombone, cornet, euphonium and soprano engage should interact like players in a chamber music ensemble – alive to what the other is doing and responding accordingly.
Ellerby's scoring here is a model of clarity and restraint. In his notes on the piece, he urges performers and conductors tobe expressive and add rubato 'with insight and understanding...."any old thing" will not suffice!'
Abandon

Elewhere Ellerby treats the band with much more abandon. Without the upper register of the wind band – his primary musical medium – he exploits the higher register of most instruments.
The tenor horns are treated rather like French horns – often in powerful unison or reinforced by cornets or high euphoniums – and a great deal of additional colour emanates from the percussion.
Martin Ellerby's final comment in his programme note is the dedication, 'after Elgar's own but subtly adjusted: to my friend pictured within – never to be revealed – not there's an enigma!'
Ed Armstrong