2008 European Brass Band Championships - Strengths & Weaknesses
28-Apr-2008
Each of the 11 bands will be hoping that they have all the right ingredients in place in their team to take the title back home with them come Saturday night. Or do they? 4BR looks at their potential strengths and weaknesses...
---
Given that just like the Champions League, it's down to the squeaky bum time now, 4BR looks at the strengths and weaknesses of each of the contenders and wonders if the local Stavanger branch of William Hill Bookmakers have got the odds right on who will pick up the honours…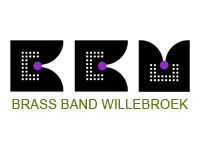 Brass Band Willebroek (Belgium)
Strengths:
1. The MD
Without doubt the man who makes the band tick. Lives and breathes music and has the ability to mould a band of varying abilities into the masters of Europe. A Belgian Rafa Benitez then…
2. Cornet & Bass sections
To become European champs you need to build from the back and have lethal finishers at the other end of the pitch. Not many around as good as this lot.
3. Consistency
Somehow Willebroek seem to be perfectly set up for two legged competition. Just once in the last 6 years have they failed to come in the top 3 in either discipline of the contest. That means they are always in there at the sharp end, although unlike Chelsea, they seem to manage to live up to their hype…

Weaknesses:
1. Pressure
Can they really become the first European based band to make it a hat-trick? Not if they perform like they did at the recent Flemish Open they won't. The pressure is on.
2. Player fallibility
Even in the past two years there have been moments when even their finest players have wobbled – any mistakes could be severely punished this time around.
3. Consistency
Strange this – it can either be a great strength or a potential weakness too. Can they really become inspired rather than just merely supremely competent if it comes down to a neck and neck battle?
Victory odds: 7-1
---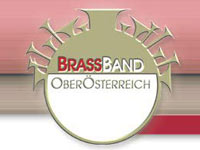 Brass Band Oberoesterreich (Austria)
Strengths:
1. The MD
Another contender with a quite outstanding man at the helm. He may look like a cross between Des Lynam and Dick van Dyke, but he is a quite exceptional musician.
2. Hans Gansch
The brilliant cornet player is the fulcrum of the band – the Austrian brass band version of William Tell and Hans Krankl – someone who doesn't miss the target.
3. Unpredictability
Even though they are no longer a surprise package anymore, they seem to be the one band that will be able to produce something quite stunningly brilliant to take the breath away – just like Birmingham last year.

Weaknesses:
1. The middle of the band
Those who were at Brass in Concert will know what we are on about here. No good having the equivalent of Thierry Henry up front if all you have in midfield is the equivalent of Robbie Savage and Ivan Campo to offer support…
2. Own choice selection
Last year they delivered an exhibition match of European brilliance not seen since Ferenc Puskas left Billy Wright on his backside at Wembley in 1953. It's a big ask to do it again though.
3. Desire:
Does winning really mean that much to musicians who usually ply their trade on a totally different musical pitch? When you've played Mahler with some of the very best symphony orchestras in the world, do two 15 minutes of pretty insubstantial brass band test pieces really make the blood run quicker through the veins?
Victory odds: 20-1
---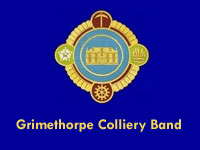 Grimethorpe Colliery Band (England)
Strengths:
1. The team sheet
Just look at the names – its like having the 1970 Brazilian forward line teaming up with the 'catannacio' defence of Inter Milan. It's enough to get even Roman Abramovich to wonder if he could afford them…
2. The MD
Look at the record books. Bob Paisley and Alex Ferguson combined, with just a hint of Jose Mourinho thrown in for good measure. 'nuff said.
3. The incomplete CV
Look at the prizes they have won over the years, and then look at the one that they haven't. You sense they will want to put that record straight.

Weaknesses:
1. Coming from Yorkshire
Whatever stereotypes you think of about (and we know not all the players come from the White Rose County) there is no doubt that Grimey are Yorkshire through and through – and that means the good and the bad. Think of Freddie Truman mixed with Arthur Scargill…
2. Playing away from home
As Bill Shankly once said: 'The only trouble with going abroad is that it's invariably full of foreigners…" Will the lads miss the Yorkshire Bitter and roast beef or will they feel at home eating herring and drinking £6.00 a pint frothy lager.
3. Lack of experience
Lots of older heads around the stands, but the rest of European banding has moved on and got a lot better since they last competed in 1997. It's a different ball game now…
Victory odds: 4-1
---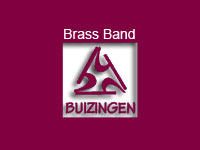 Brass Band Buizingen (Belgium)
Strengths:
1. Debut
Everything seems like a breeze on your debut appearance. Hopes are high, adrenaline and excitement run through the veins and nothing can spoil the trip.

2. Form
Coming to such an important contest on the back of a victory over the reigning European Champion always helps things along now doesn't it?
3. Unknown quantity
Hands up who can name their principal players then? Think of the Danes or the Greeks winning the European Football Championships all those years ago – no one knew anything about them either - and just look what happened.

Weaknesses:
1. Debut
Only four bands have won the contest on their debut appearance (Black Dyke – 1978; Brighouse & Rastrick – 1981; Desford - 1986 and YBS – 1996) so the odds on the second best band in Belgium doing it are perhaps a bit on the steep side…
2. In with the big boys
One thing winning the local derby match at home, quite another mixing it with the likes of some of these challengers…
3. Being Belgian
Nice people, nice lager, nice chocolates – but a country that struggles to produce two decent football teams will surely struggle to produce two European Champions?
Victory odds: 40-1
---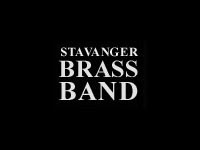 Stavanger (Norway)
Strengths:
1. Home ground advantage
Nothing beats playing at home. If you can't win on your own pitch where can you do it? It's like Chelsea playing the European Cup Final at Stamford Bridge…
2. Determination:
After the failure to retain their National title, here is the opportunity to emulate their great rivals Eikanger, and win the big one. It's the Norwegian version of Celtic and Rangers – with Eikanger the Bhoys and Stavanger the Gers….
3. The team sheet
One heck of a line up of talent to call upon, with star players in just about every position of the band.

Weaknesses:
1. Expectation
So much rests on their shoulders that the pressure could well get to them as it did at the Norwegian Nationals a few months ago. There will be a few squeaky bums on stage we are sure…
2. Soloists
On their day they are as good as anyone, but they don't always fire on all cylinders. If there are any players not on the very top of their form then there will be no European victory for sure…
3. Own Choice selection
Just hark back to Bergen and you will know what we are talking about here. There they went for a piece that didn't suit their strengths at all and paid the penalty. They can't afford to do that again.
Victory odds: 10-1
---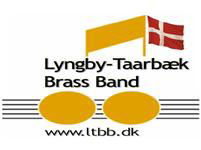 Lyngby Taarbaek (Denmark)
Strengths:
1. Experience
Perennial Danish champions make it here again – a bit like the FC Copenhagen football team in the Champions League who are always a nasty threat to even the most fancied of challengers.
2. The MD
An impressive lad this and someone who has reinvigorated the band since taking over the helm after a few years helping out in the dug out. .
3. Knowing their limitations
Last year the band picked a piece that they could play, and play well – a 4-4-2 formation on 'Journey to the Centre of the Earth' that suited them down to the ground and didn't expose too many weak spots. More of the same then could be on the cards.

Weaknesses:
1. Strength in depth
Can't really see them having the fire power to overcome the big hitters over two legs can you now? Perhaps a scalp here and there, but a push into the podium places would be a huge surprise.
2. The record books
You just have to look at the record books here and the results tell you all you need to know. Not been able to string two top six performances in each of the disciplines in any year as yet – and that tells you a great deal.
3. Own choice selection
There are only so many pieces that you can choose at this level and get away with not exposing your weaknesses – and last year's was perhaps their best shot.
Victory odds: 50-1
---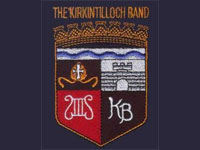 Kirkintilloch (Scotland)
Strengths:
1. Underdogs
Just ask any Scot – they are never ever comfortable entering any kind of sporting arena with the tag of favourites around their necks. Argentina 1978 – Peru. Say no more. Argentina 1978 – Holland. See what we mean?
2. Team spirit
Some bands have better team spirits than others – well Kikry's is 110% proof. After the disasters of 2007 they picked themselves up and showed just how good a band they were once again at the Scottish Championships. That's down to team spirit.
3. Steve Stewart
The maddest of mad soprano players from McMadman's Academy of Madness in Madland, Scotland. On his day he is a force of nature and will win a contest on his own back. An absolute star.

Weaknesses:
1. Misplaced confidence
See number 1 above…
2. Strength in depth
They certainly have the players in many positions to do the business on the day, but also a few weak spots that could well be exposed too. Have they got two cracking performances in their armoury instead of just one brave assault that will result in a pyrrhic victory when its all too late?
3. Scottish away form
The Scots are not great travellers at the best of times. When was the last time a Scottish band won away from home? 1996 at London. Can't quite see that record being improved upon here can you now?
Victory odds: 33-1
---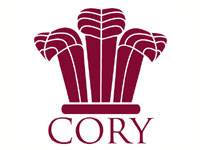 Cory (Wales)
Strengths:
1. Preparation
No band will surely come to the contest as well prepared as Cory. Everything will have been looked at in detail, every part given forensic analysis. Nothing is left to chance – a bit like Don Revie's Leeds United all those years ago…
2. Detail
The hallmarks of top notch Cory performances is the amount of detail that is always on display. At times it is frightening what they can play.
3. Desire
Can any other band come here this year with the desire to win like this lot? Six time runner up since their sole win in 1980 – it has become the Welshmen's Holy Grail.

Weaknesses:
1. Technique
The brilliance of their technique can be their undoing at times, as the sheer thrill of the music is sometimes lost in the dead eyed perfection of putting everything in its right place.
2. Luck
A bit like the old Leeds United – so close and yet so far on so many occasions. Serendipity hasn't been too kind to Cory in the past at this contest and you do wonder if their luck is about to change this year in what could be their last chance until 2010.
3. Own choice selection
Will it be a winner like 'The Promised Land' or a fifth placed 'Men and Mountains' like last year. Much will depend on what they choose – and they haven't always got it right here at the contest over the years.
Victory odds: 3-1
---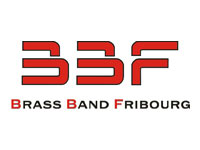 Brass Band Fribourg (Switzerland)
Strengths:
1. Come close before
They have indeed – just losing out by the narrowest of margins in 2006 in Belfast. They know then that they can be a force if they really play to form and have the beating of just about everyone in the field too.
2. Quiet confidence
Say what you like about the Swiss, but they do have a quiet confidence about themselves. Maybe its because they look after all the rich people's money or that they have the highest number of guns per head of population in the world…
3. The odd surprise
The Swiss can come up with the odd surprise now and again, and this year may well be one of them. Never underestimate a nation that gave us the multi faceted Swiss Army knife…

Weaknesses:
1. Not battle hardened
As Orson Welles pointed out – Italy had the Borgias, murder, warfare and terror but still produced Leonardo da Vinci, Michaelangelo and the Renaissance, whilst the Swiss have had peace and brotherly love for 500 years and have only produced the cuckoo clock. Locking horns in a battle to the death doesn't really suit them…
2. Lightening doesn't strike in the same place twice
Not even musical lightening. Could their best chance of European glory have come and gone in Belfast? The Swiss do cause the odd upset now and again but European champions?

3. The odd surprise
As in number 3 above in the strength category. This one could also be a weakness too
Victory odds: 15-1
---
Brass Band De Waldsang (Netherlands)
Strengths:
1. Experience
This year sees the Netherlanders make their 18th appearance at the championships. They have been here before and know what they need to do to make a mark.
2. Consistency
Always in and around there come the announcement of the results and even have the ability to surprise on more than a couple of occasions too – as last year's own choice result showed. Not to be under estimated.
3. Technically secure
Like all good Dutch teams they are drilled from an early age in the basics of good performance. All the players can do their job with a fair old degree of proficiency too. That always comes in handy.

Weaknesses:
1. Seen better days
Look at the results over the last two years and you get the feeling that their best days are possibly behind them at present at this contest – a bit like Dutch football teams at European level. 8th and 9th in the last two outings may not put the frighteners up their main rivals.
2. Own choice selection
Not exactly hitting the back of the net like a latter day Ruud van Nistelrooy despite last year's 30 yarder with 'Music of the Spheres', some of the choices have been as effective as Edgar David's flashy glasses.
3. Lack of star performers
Sometimes you need a touch of individual brilliance to make that all important difference between you and your rivals. Are any of the current De Waldsang crop of leading soloists able to produce a Denis Berkamp moment against the Argies at the 1998 World Cup Finals? We possibly doubt it…
Victory odds: 50-1
---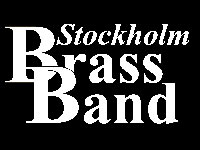 Stockholm Brass (Sweden)
1. Personnel
Any band that can boast a team sheet that has more pros in its ranks than the Hamburg Reeperbahn must be band to take seriously. Not that we are casting any aspersions of course on the players night time activities, but we think a few of these guys may be as good as Henrik Larsen and Agnetha Åse Fältskog (the blonde one from ABBA)
2. Surprise factor
Debutants can sometimes make a real impression even though we may think we know a lot about them – just look what the Austrians did last year at Birmingham.
3. Easy to like
Just think how many people enjoy IKEA furniture and ABBA records. You just can't help liking them can you…

Weaknesses:
1. Looks are not everything
Sometimes there has to be substance behind the glamour – and the Swedes haven't really made that much of an impression results wise at the contest over the years.
2. Form
Given that the band is ranked 6th in its home country and didn't win the qualification contest to get here, you do wonder if they can produce the type of form to really make a mark.
3. Victory won't be popular
Just think of the English coming up to Hampden Park and beating the Scots 3-0 or the Germans winning the Eurovision Song Contest, or Manchester United wining every trophy for the next decade without losing a game. A Swedish win on Norwegian soil?

Victory odds: 80-1