2008 North of England Regional Championship - Introduction
25-Mar-2008
There is always a warm welcome here in Darlington, and through hard work the numbers are on the increase too.
---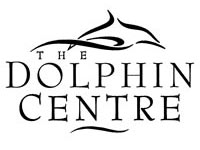 The last leg of the 2008 Regional Championships takes place this weekend in Darlington, and with its warm welcome, vibrant atmosphere and sense of proud identity it promises to round off the whole qualifying marathon in fine style.
After a number of years when despite all those wonderful attributes the actual number of bands was on a long term decline, there is good news this year that numbers are up, with 46 bands (an increase of 4 from 2007) all set to take to the stage.
Hard work

A great deal of hard work has been undertaken by the regional committee to encourage bands to return to the contesting fold – especially in the Fourth Section, and not only do we see the return of bands such as Swinton and Stanhope after just a year away, there is also Lanchester, back for the first time since 2003 and debut for Chester le Street Riverside Concert Brass too.
A couple of bands are missing of course, with Cottingham, Carlise St Stephens and Gregg's not here, but hopefully they can be persuaded to return next year too and bring the numbers to over the 50 mark.
There are also encouraging signs that the bands are getting more competitive too – especially in the lower sections.
After years when qualifiers headed for the Finals only to gain the very occasional success, last year saw six of the eight lower section representatives come in the top ten at Harrogate, with Barton claiming a tremendous runners up spot in the Third Section and Flookburgh claiming 6th place in the Fourth. Hopefully that trend will continue.
Instead of the brass band version of 'trickle down' benefits of success from the top down, the region seems to be doing it in reverse – and that can't be too bad a thing in anyone's book.
Alan Hope and his team run a slick operation here at the Dolphin Centre, which has benefited from having quite a few bob spent on it in the last few years. It may not be the most glamorous of regional contesting venues, but it certainly does the job – and all under one roof, even if the acoustic isn't the greatest. The bars are busy and there is even a place to cool off with a quick reinvigorating swim – so you can't ask for anything more then…

Championship Section:
Whereas the lower sections are showing real signs of optimism, the Championship Section continues to go through an extended fallow period of success.
Reg Vardy continue to be the band to beat, and are going for a seventh title in a row this year, but the lack of a consistent challenger in the last few years hasn't been a good thing as the bands who have gone from here to London have invariably failed to make any sort of impression.
The results speak for themselves, and if you take out Reg Vardy's 3rd place in 2004, the region can boast just one top six finish in 20 years. There are some encouraging signs however, with a resurgence for EYMS and solid progress for both Fishburn and Tavistock Chester le Street , but at present none of the bands here seem capable of putting the frightens up their rivals come the Royal Albert Hall.
There will be a touch of added spice this year in the conducting stakes with the two Childs brothers locking horns with Russell Gray to see who comes out on top, but that may not count for anything much if it cannot be translated into more tangible success come October.

First Section:
BHK Horden were the last band to win the National title itself in 2003 and no one has come close since to emulating them - yet. Last year the region sent their two representatives to Harrogate where they posted the region's best results since 2003, with Felling and Lockwood coming home in 7th and 10th place respectively.
Such a small region does have difficult in producing bands to the required standard in many of the sections and whoever makes it this year will also be up against strong challengers from around the country once more. The signs are encouraging though.
Whoever does get there will have done it the hard way as 'James Cook' has proven to be an exceptionally difficult work to master all around the country. He was a lad from Middlesboro, whilst his boat was made in Whitby by all accounts, so a bit of local association may help.
So can any of the seven here make a better first of it than the rest who have fallen over board so far? Wait and see.

Second Section:
10 bands take to the stage on Saturday to try and impress Peter Roberts, and they will have been forewarned that he has been making it pretty clear what he thinks about the standards of performances he has judged upon so far on his adjudicating travels.
Kenneth Downie's work has caught far too many bands out with its deceptive sense of style and exquisitely constructed movements. Those who will get the nod for Harrogate will have to master a test piece that may look easier than most on paper, but when it has come to playing has been just as difficult as 'James Cook' and 'Festival Music'.
Last year the regions two representatives came back from Harrogate in 7th and 10th places – another encouraging move in the right direction. 8 out of the last 12 qualifiers have come in the top 10 come the results at the finals, so Peter may be presented with a difficult, but enjoyable task.

Third Section:
Up until last year the region had only produced the one podium position at the Finals in the last eight years and two top six finishes since the turn of the Millennium, but Barton and Ripon really did themselves proud at Harrogate by coming runner up and 10th respectively.
Barton in particular was excellent and was perhaps a touch unlucky not to have even won, so this year's representatives have a lot to live up too.
A small field of just the 8 bands to try and impress Peter Roberts, but the test piece is proving to be popular and playable, so could we be hearing a potential National champion from the region this year?

Fourth Section:
Finally the Fourth Section and really encouraging news that there will be 13 bands taking part, up 3 from last year.
Good news too that last year's representatives did pretty well at Harrogate once again (the second year in a row that the region has had a band in the top six) so there is cause for celebration.
Colin Hardy should enjoy himself on a test piece that has been one of the main reasons why so many bands are taking the opportunity to return – its been a little gem.
Iwan Fox