2008 Welsh Regional Championship - Fourth Section: Runners & Riders
3-Mar-2008
Slightly down on numbers this year but still a whole host of bands ready to show plenty of hwyl to get to Harrogate?
---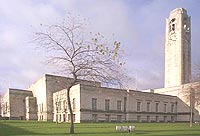 Sunday 9th March
Adjudicator: David Horsfield
Test Piece: four Cities Symphony – Rodney Newton
Commences: 11.00am
Draw: 10.00am
---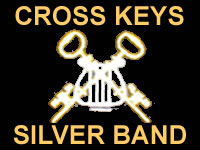 Crosskeys Silver
Conductor: Keri Bowden
Last 12 Years:
2007: Winners (K. Bowden)
2006: 2nd (K. Bowden)
2005: DNC
2004: DNC
2003: 7th (K. Bowden) (rel)
2002: DNC
2001: 5th
2000: 2nd in Fourth Section (prom)
1999: 6th
1998: 2nd
1997: DNC
1996: N/K
Last years champion returns once more to see if they can retain the title they won in such splendid fashion twelve months ago. They went on to play very well at Harrogate too.
Keri Bowden is one of the most experienced conductors around and has been building Crosskeys in the right direction now for some time now, including winning the Welsh League Third Section title last year. With that experience to fall back on we think they could well be looking for another weekend away come September.
---
Crwbin
Conductor: Ceri John
Last 12 Years:
2007: 4th (C. John)
2006: 14th (A. Jones)
2005: 10th (A. Jones)
2004: 13th (A. Jones)
2003: 13th (J. Jones)
2002: 12th (J. Jones)
2001: 11th (J. Jones)
2000: DNC
1999: DNC
1998: DNC
1997: DNC
1996: DNC
Another very talented euphonium player Ceri John has also been making a name for himself with the conductors baton too and has somewhat revitalised Crwbin.

The band came an excellent 4th last year and went on to come runners up in the Third Division of the Welsh League. If they have built on that then this could be the year in which they pack their bags for an overnight stay in North Yorkshire.
---
Ebbw Vale
Conductor: Chris Thomas

Last 12 Years:
2007: 8th (C. Thomas)
2006: 9th (J. Rooke)
2005: DNC
2004: 7th (B. Davies)
2003: 8th (A. Browning)
2002: 7th
2001: 6th
2000: 7th in Second Section (rel)
1999: 10th
1998: Winners of Third Section (prom)
1997: 11th in Second Section (rel)
1996: 6th

Chris Thomas continues to do some excellent work in Ebbw Vale and that hard work and intelligent direction is starting to bear fruit.
They have been a touch unlucky with results but they are due a change of luck after missing out somewhat last time out after delivering a well constructed performance. They shouldn't walk under a ladder or kick a black cat then on the day of the contest then!
---
Knighton Town Silver
Conductor: M. Amplett
Last 12 Years:
Debut this year

Great to see a band making its debut here and Knighton can expect a warm and friendly welcome as they step onto the stage of the Brangwyn Hall for the first time.

The band was started over 100 years ago but disbanded. It returned in 1947 and has carried on since, but not as a real contesting outfit. The village has of course played host to a fantastic brass band series of concerts over the years, so its nice to see the band members now get a bit of limelight themselves.
They recently dipped their toes into the contesting water at Leamington Spa where they came 5th, so lets see how they shape up in what is hoped to be the first of many appearances to come.
---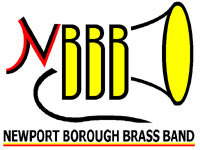 Newport Borough
Conductor: M. Davies
Last 12 Years:
2007: 10th (M. Davies)
2006: 8th (M. Davies)
2005: 12th (M. Davies)
2004: DNC
2003: DNC
2002: DNC
2001: 6th in Second Section (A. Williams) (rel)
2000: 7th (L. Baglin)
1999: 6th
1998: 4th
1997: 4th
1996: 10th
Newport has been bobbling along a bit at the bottom end of the Fourth Section in recent times but they have made the trip year and have worked their socks off to deliver solid performances.
Hopefully they can just pick themselves up a little and push towards the top of half of the results table this time round. We wish them luck in their endeavours.
---
Oakdale Silver
Conductor: Ron Probyn

Last 12 Years:
2007: 7th (R. Probyn)
2006: 12th (R. Probyn)
2005: 9th (R. Probyn)
2004: DNC
2003: 8th (R. Probyn)
2002: 4th (R. Probyn)
2001: 11th in Third Section (R. Probyn) (rel)
2000: 11th (R. Probyn)
1999: 11th
1998: 3rd
1997: 13th
1996: 4th
Nothing but the highest praise for Ron Probyn as he continues to work minor miracles at Oakdale.

The signs are that it may well be starting to pay dividends too as they were an improved band at the contest twelve months ago and there were real signs that the foundations were now firmly in place. Another move up towards the prizes may well be within their grasp.
---
Severn Tunnel
Conductor:
Last 12 Years:
2007: 7th in Third Section (S. Crawford) (rel)
2006: 9th (S. Crawford)
2005: 6th in Fourth Section (A. Ayres) (prom)
2004: 4th (A. MacDonald)
2003: 6th (R. Griffiths)
2002: 9th (J. Williams)
2001: 9th (A. Fleming)
2000: 5th (J. Williams)
1999: 13th
1998: N/K in Fourth Section
1997: DNC
1996: N/K
No news as yet to who is taking the band this weekend but who ever does will have to try and pick the band up after their relegation from the Third Section last year.

That wasn't too bad a performance though and they will be looking to build on that this year and try and secure a top six place at least.
---
Upper Rhondda
Conductor: A. Jones

Last 12 Years:
2007: 5th (R. Griffiths)
2006: 7th (J. Tanaka)
2005: 14th (W. Williams)

Upper Rhondda come to the contest as a band with an ever improving record of achievement in the short space of time they have been competing.
Last year they were pretty good in coming 5th and they should be confident of making a mark after they came runners up in the Welsh League in 2007.
---
Past Qualifiers:

2007: Crosskeys Silver, Gwaun Cae Gurwen (Blaenafon Concert withdrew before the finals)
2006: Llwydcoed, Crosskeys Silver
2005: Royal Oakley, Llwydcoed
2004: Radyr and Morganstown, Goodwick Brass
2003: Harlech, Ogmore Valley
2002: Conway Town, Porthaethwy Menai Bridge
2001: Llanelli and District, Briton Ferry
2000: Beaumaris B, Crosskeys
1999: Harlech, Blaenavon Town
1998: Llanrug, Cross Keys
1997: Glyneath, Royal Oakeley
1996: Royal Oakeley, Newbridge Celynen
1995: Royal Oakeley, Llanelli Town
---
Welsh bands at the Finals:

2007: 15th, 17th
2006: 3rd, 19th
2005: 10th, 11th
2004: 4th, 18th
2003: 6th, 8th
2002: 5th, 7th
2001: 4th, 18th
2000: 1st, 18th
1999: 3rd, 10th
1998: 14th, 16th
---
4BR Prediction:
In such a small field the odds are that experience will tell and as such we can't see anyone beating Crosskeys if they play to form. Who will get the trip to Harrogate with them though is anyones guess but we think Crwbin should have enough about them to do just that.

The final podium place should be a scrap between the likes of Ebbw Vale, Upper Rhondda and Oakdale and Severn Tunnel. A pair of dark horses may upset them all though.
1. Crosskeys
2. Crwbin
3. Ebbw Vale
4. Upper Rhondda
5. Oakdale
6. Severn Tunnel

Dark Horses: Knighton and Newport Borough