2008 Action Medical Research Championships - Preview: Introduction
7-Feb-2008
4BR looks ahead to the jamboree that takes place in Blackpool this Sunday as the best young brass entertainers take part in the Action Medical Research Youth Entertainment Championships of Great Britain.
---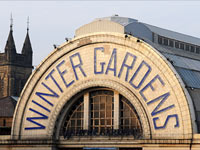 14 of Britain's top Youth Bands descend on Blackpool this Sunday for the 24th Action Research Youth Entertainment Festival of Great Britain, all champing at the bit to provide top quality music and entertainment.
Win or lose, this is a contest all about enjoying yourself.
However, there is a very keen competitive element too and a pair of experienced judges will be on hand throughout the day to mark the bands performances.
Simon Kerwin will be listening to the bands musical contributions without the knowledge of which band is which, whilst Peter Roberts will looking at everything that goes in judging the entertainment category. Both categories are then added together in the usual format to determine the overall winners.
Controversy
Twelve months ago there was plenty of controversy as Stephen Tighe's decisions in the entertainment category caused a bit of an old rumpus. By following the precise letter of the rules the variance in points awarded meant the overall winners, Rochdale Borough Youth, were given a maximum 100 score, whilst there was a difference of 43 points from the winning band to the band placed last.
There was plenty of concern from MDs after the contest last year about the awarding of the points, and it is hoped that this year a little more flexibility will be shown. It's a decent system when that flexibility of interpretation is allowed for.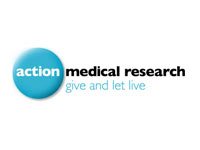 Medical funds raised
Throughout the day, the audience will hear mention of the contributions that are made by individual young people in each band towards the collective total of money which will go to Action Medical Research as a result of the day's festival. It gives a real meaning to the day – and shows that something tangible and lasting, other than just fun, games and winning prizes is achieved.
Anything Goes
As it is an entertainment contest and the young players and their innovative conductors have a fearless approach to anything they try to do here: Almost anything goes to make the right impression on the judges. The presentation of music is very important but it's the entertainment factor and visual effects where the bands really go to town.
From the overhead projector screens with visual images, to people dressed up as clowns and even a bit of magic with players being propelled into the air (Sellers International's Joe Murray did his David Blaine impression last year - and no-one to this day knows how it was done).
Many of the bands opt for a theme but one thing is certain, the bands here can teach the adult counterparts a thing or two when it comes to how to do the entertainment stuff. Peter Roberts, who also knows how the thrill an audience can sit back and enjoy an absolute treat.
The Bands
14 bands compete on Sunday, with the defending champion, Rochdale Borough Youth returning once again. Some familiar names such as Boarshurst Youth, Sellers International, Wardle Seniors and Youth Brass 2000 will once again be in attendance, whilst this year there are welcome debutants such as Macclesfield Youth and Telford Youth.
There are some absentees though. There's no Camborne Youth or Mount Charles Youth from the West of England or St Helens Youth and Smithills from the North West, but once again it's a fine line up.
Full list of bands:
Beaumaris Youth (Paul Hughes)
Boarshurst Youth (Dean Redfern)
Dobcross Youth (Brian Lamb)
Elland Silver Youth (Samantha Harrison)
Enderby Youth (Trevor Hounsome)
Macclesfield Youth (Louise Renshaw)
Poynton Youth (Andy Hirst)
Rochdale Borough Youth (Eric Landon)
Sellers International Youth (Mark Bousie)
Stockport Schools (Colin Duxbury)
Telford Youth (Wayne Ruston)
Tewitt Youth (Craig Ratcliff)
Wardle High Senior (Lee Rigg)
Youth Brass 2000 (Chris Jeans)
Additional Prizes
In addition to the usual podium prizes, there will be awards for various instruments, the best presentation of a march, the most entertaining item, best stage performance and the band with the most potential – and there are lots of those!
Great organisation
Gary Walczak and his hard working team behind the scenes run the whole day with slick professionalism. Gary's input and expertise into making the day run smoothly is something that should never be overlooked as a lot of hard work goes on behind the scenes to make things happen that nobody ever witnesses.
First three already drawn
To help the bands with travelling preparations the first three bands to play on the day have already been drawn and they know who they are but the remaining eleven will attend the draw before the contest and find out their fete – a fine idea and one perhaps other contests should look to copying.
British Army Band teams up with Kerwin
At the conclusion of the contest and prior to the announcement of the results, the British Army Band who made their concert debut at Pontins last November, will perform a short concert that will also feature ex YBS Principal Cornet, Alex Kerwin.
10.30am start over by 7.30pm
The day's action starts at 10.30am on Sunday morning in the Winter Gardens at Blackpool with everything completed by 7.30pm.
Tickets are priced at Adults £6, Children £3 with a family ticket costing £15.
Extra travelling time required
There will be roadworks at Junction 32 on the M6 where it meets the M55 for Blackpool this weekend. It is anticipated that the ongoing roadworks will have ceased by 10.00am on Sunday but clearly this cannot be guaranteed. The Highways Agency will have in place a diversion for motorists to come off at Junction 33 and then come back down South to Junction 32. Bands and supporters should give themselves extra time travelling on the day to allow for any traffic issues due to the close of Junction 32.
4BR will be present on the day at Blackpool and will bring you our usual post-contest coverage.
4BR Prediction:
Predicting the winner of a major Youth entertainment contest is even tougher than sticking our necks on the line for an adult one.
The likes of Rochdale Borough Youth who appear to have a bit of a stranglehold on this event, are almost certainly expected to feature in the mix and you'd be hard pushed to suggest they wouldn't win it again.

Boarshurst Youth have done well here in the past and you can never discount the two current Pontins British Open Youth Champions either - Youth Brass 2000 under Chris Jeans won the A Section at Prestatyn last year and came third here last year whilst Mark Bousie's Sellers International, awarded 4BR's Lower Band of the Year for 2007 won the B Section at Pontins and came fourth twelve months ago.
A cliché it maybe, but whatever the result, everyone's a winner on Sunday but we think it could be between the following bands:
1. Rochdale
2. Boarshurst
3. Sellers
4. Youth Brass 2000

Dark Horses: Beaumaris