2008 Butlins Mineworkers Championships - Preview: Championship Section
15-Jan-2008
10 bands take to the stage on Saturday and Sunday hoping that their mix of Life Divine and divine entertainment inspiration will pick them up the six grand first prize.
---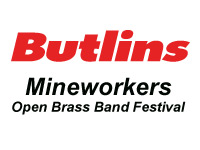 Championship Section:

19th and 20th January
Venue: Centre Stage
Adjudicators: Peter Parkes & Alan Morrison (Saturday only)
Peter Parkes & David Read (Sunday only)
Draw Time: 12.00am (Sat) and during Lower Section results ceremony (Sun)
Start: After Third Section (Sat) and 9.30am (Sun)
Test Piece: Life Divine – Cyril Jenkins
Prizes:
First Prize: £6000.00 + The Warwick Vase & the Champions Banner
Second Prize: £2500.00
Third Prize: £1250.00
Fourth Prize: £750.00
The Butlins Most Entertaining Performance Trophy + £1000.00 & banner
The Geoff Dove Mineworkers Soloists Challenge Shield and £300.00.
The William Lippeatt Memorial Trophy for the Highest Placed Mining Band
---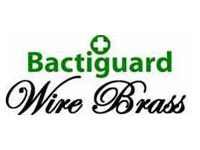 Bactiguard Wire Brass
Conductor: Paul Andrews
4BR Ranking: 80
Principal Players:
Principal Cornet: Mike Jones
Euphonium: James Emberley
Soprano: Billy Parkinson
Trombone: Adam Taylor
Solo Horn: Helen Varley
Flugel: Andrea Egginton
Solo Baritone: Marion Cliff
Eb Bass: Chris Patterson
Butlins Record:
Debut
The ambitious outfit from the North West make their debut at Butlins this year determined as ever to make a mark at the premiership level of banding.
Last year was something of a consolidation period although they did show a tantalising glimpse of their potential at the Senior Trophy. Paul Andrews has done a fine job with the band and with an experienced line up of players to call upon and that all important drive to get to the top, Skegness could be the kick start to 2008 they are looking for.
---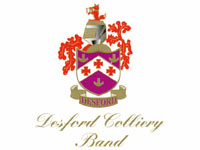 Desford Colliery
Conductor: Russell Gray
4BR Ranking: 12
Principal Players:
Principal Cornet: Gary Wyatt
Euphonium: Robin Taylor
Soprano: Martin Britt
Trombone: Nick Hudson
Solo Horn: Murray Borthwick
Flugel: Brian Winter
Solo Baritone: Kate Williams
Eb Bass: Ken Ferguson
Butlins Record:
2007: Winners (2nd/1st)
2006: DNC
2005: 4th overall (5th/4th)
2003: Winners (1st/1st)
The reigning champion comes to Skegness looking to claim their third Mineworkers title in five years, and on paper they should be the bookies favourite.
Lots of quality in the ranks and despite losing a couple of their more established corner men through work and ill health their replacements have that stamp of top class quality about them too. Russell Gray is at the helm (Nigel Seaman is still on sick leave) this year and that should bode well you suspect as Desford aim to add to their honours board once more.
---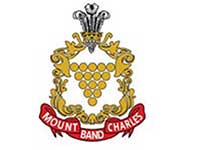 Mount Charles
Conductor: Andrew Duncan
4BR Ranking: 25
Principal Players:
Principal Cornet: Ian Thomas
Euphonium: Neil Pascoe
Soprano: John Small
Trombone: Martin Sanders
Solo Horn: Sarah Whitehead
Flugel: Yasmin Stevens
Solo Baritone: Terry Sleeman
Eb Bass: Shaun Woodland

Butlins Record:
2007: DNC
2006: 7th overall (6th/6th)
2005: 6th overall (3rd/8th)
2003: DNC

Great to see Mount Charles back here this year, although they haven't had the rub of the green here on their last two visits.
Last year was a bit of rebuilding season for the Cornish outfit, although they did reach the London Finals where they didn't quite perform as they know they could have. The partnership with the talented Andy Duncan promises much though and with their appetite for hard work and their occasional flashes of inspiration on the concert platform (who can forget the thigh slapping at Brass in Concert a few years back?) they could well start their year off in encouraging style.
---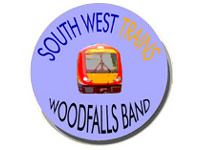 SWT Woodfalls
Conductor: Dr. Nicholas Childs
4BR Ranking: 44
Principal Players:
Principal Cornet: Kevin Darby
Euphonium: Graham Lawrence
Soprano: Mark Pye
Trombone: Scott Stewart
Solo Horn: Trish Chislett
Flugel: Adrian Wallace
Solo Baritone: Chantel Pye
Eb Bass: Terry Cawte

Butlins Record:
Debut
Now then. You can't decry the sense of ambition and expectation here can you now? Getting the MD of Black Dyke to take you is a bold move in anyone's books and SWT have certainly thrown down the gauntlet on their debut.
It didn't quite work out as hoped at last year's Regionals, but you wouldn't bet against them making a significant mark as there is plenty of talented players in the ranks and the MD isn't one just to come along to enjoy the sea view.
---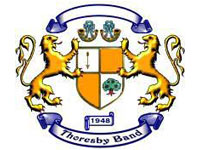 Thoresby Colliery
Conductor: Ian McElligott
4BR Ranking: 72

Principal Players:
Principal Cornet: Neil Day
Euphonium: Simon Willis
Soprano: Geoff Hawley
Trombone: Richard Walker
Solo Horn: Jackie Greensted
Flugel: Mark Wardle
Solo Baritone: Dave Buckley
Eb Bass: Eddie Anguish

Butlins Record:
2007: 6th overall (11th/3rd)
2006: 9th overall (9th/6th)
2005: 9th overall (9th/6th)
2003: 3rd overall (3rd/2nd)

There have been a few changes in personnel at Thoresby in recent times, but with Stan Lippeatt back doing the ground work, the decision to bring in Ian McElligott could well prove to be a clever move.
Last year they showed both sides of their contesting personality here and so they will be hoping for a touch more consistency. If they can achieve that, and with a solid core of quality players to call upon, another podium place may well not be beyond them.
---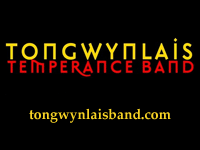 Tongwynlais Temperance
Conductor: Gareth Pritchard
4BR Ranking: 39

Principal Players:
Principal Cornet: Eve Nixon
Euphonium: Andrew Tossell
Soprano: Morgan James
Trombone: Robin Hackett
Solo Horn: Alyn James
Flugel: David James
Solo Baritone: Martyn Patterson
Eb Bass: Nick Wills

Butlins Record:
2007: 3rd overall (3rd/2nd)
2006: 11th overall (11th/10th)
2005: DNC
2003: DNC

Last year Tongwynlais were on inspired form here. Two high class performances over the two days gave them a deserved third place, and that provided them with the foundation on which to build a successful contesting season.
They will certainly be looking for more of the same this time around too and with recent additions to the ranks giving them more experience and solidity in the ensemble they should come with a quiet sense of confidence of doing well once more.
---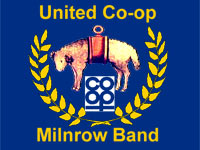 United Co-op Milnrow
Conductor: John Ward
4BR Ranking: 106

Principal Players:
Principal Cornet: Louise Plant
Euphonium: Adam Snape
Soprano: Keith Russell
Trombone: Sarah Owen
Solo Horn: Frances Thewliss
Flugel: Joanne Ward
Solo Baritone: Michael Thewliss
Eb Bass: Andrew Fitton
Butlins Record:
2007: 9th overall (5th/10th)
2006: DNC
2005: DNC
2003: DNC
An interesting partnership for Milnrow as they team up with the talented John Ward to try and push them up the results table after coming 9th last time out.
2007 wasn't a bad year for the band, but they didn't really set the world on fire either, although they did show glimpses here and there, especially at the Regionals and Senior Trophy. The entertainment programme let them down a touch last year after putting in a fine show on the set work, so it will be interesting to see what the new team come up with on the Sunday.
---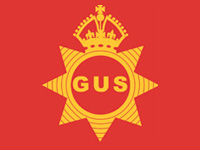 Virtuosi GUS
Conductor: Jeremy Wise
4BR Ranking: 36

Principal Players:
Principal Cornet: John Hudson
Euphonium: Robert Woods
Soprano: Gary Fountain
Trombone: Chris Jeans
Solo Horn: Simon Smith
Flugel: Cliff Pask
Solo Baritone: Simon Rochelle
Eb Bass: David Elliot-Smith
Butlins Record:
2007: 2nd overall (2nd/1st)
2006: 6th overall (3rd/9th)
2005: DNC
2003: DNC
Virtuosi GUS put in two solid no nonsense performances here last year to come runners up, but there was still something not quite right with their challenge – it was all very worthy, but not very inspired.
That seems to have been the band all over in recent times (and last year's contesting form was a case in point), but with an infusion of high class players (Gary Fountain returns on soprano) and a rejuvenated Jeremy Wise at the helm, they could will be the band to beat if they can just add a touch of sparkle to their delivery. 2008 could be a big year if they do.
---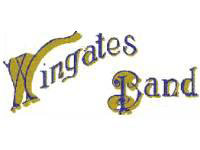 Wingates
Conductor: Andy Berryman
4BR Ranking: 27

Principal Players:
Principal Cornet: Andy MacDonald
Euphonium: Gary Curtin
Soprano: Nigel Fielding
Trombone: Peter Moore
Solo Horn: Lucy Pankhurst
Flugel: Lizzie Sawyer
Solo Baritone: Katie Smallwood
Eb Bass: Michael Morris

Butlins Record:
2007: 10th overall (10th/7th)
2006: DNC
2005: DNC
2003: DNC

The form band? Well, yes and no. Wingates are certainly riding a crest of a wave at the present time with aims and ambitions that if met could well catapult them back into the premier league of banding.
That said though they need to show that they can really mix it at this level. The signs are good given last year's form, lots of talent around the stands and one of the movements brightest conducting talents at the helm, but that was last year and the hard graft stars all over again here on a cold Skegness stage – and they were well off the pace 12 months ago.
---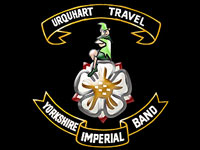 Yorkshire Imperial (Urquhart Travel)
Conductor: Jim Davies
4BR Ranking: 32

Principal Players:
Principal Cornet: Alan Fowler
Euphonium: Adrian Nurney
Soprano: Richard Hanson
Trombone: Richard Taylor
Solo Horn: Laura Brown
Flugel: Jeanette Baker
Solo Baritone: Bill Hodgson
Eb Bass: Ronnie Rees-Davies

Butlins Record:
2007: 5th overall (7th/5th)
2006: DNC
2005: DNC
2003: DNC
A band to listen out for. Imps are making progressive steps back in the right direction under the baton of Jim Davies and there is a real feeling of good old Yorkshire grit and solidity about their line up at present.
Last year they showed that they were not too far off the coat tails of the top bands here and in the intervening twelve months they have certainly upped their form. That could mean a great deal come the results and set themselves up for the rest of the contesting season.