2008 Butlins Mineworkers Championships - Preview: First Section
15-Jan-2008
We cast our eye over the massive entry of 24 bands that will be trying to make musical sense of the history books of Kings and Queens and take home with them the cracking first prize.
---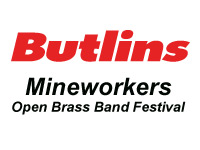 First Section:

Saturday 19th January
Venue: Reds, Butlins Skyline Resort
Test Piece: The Plantagenets (Edward Gregson)
Adjudicators: Malcolm Brownbill & Paul Cosh
Draw: 9.00am
Start Time: 10.00am
Prizes:
First Prize: £1500.00 + The Pleasley Colliery Challenge Trophy & Champions Banner
Second Prize: £900.00
Third Prize: £650.00
Fourth Prize: £450.00
The C.I.S.W.O. Challenge Trophy for the Highest Placed Mining Band
---
If you pick a test piece that bands can play, and play well, then it should come as little surprise that you get a bumper field of contenders ready to battle it out for a nice wedge of bunce. The Plantagenets is such a piece – and a great choice it is too.
A mammoth field of 24 contenders will take to the stage at Reds on Saturday morning and all of them will surely be thinking that they are in with a real chance of success with a test piece that should be well within their capabilities.
Edward Gregson's cracking work may well be over 35 years old now (it was used as the test piece at Championship level at the 1973 Regionals) but it has weathered well. It's a piece of proto-Gregson music – full of his trademark rhythmic angular pulses, lyrical melody and cleverly constructed passages of technical writing. It really does evoke a time of passion, infighting (the occasional bit of in breeding), blood, guts and claims to the throne of Britain. Listen carefully though and you can hear the first musical heart beats of his later, more substantive works for brass band.
Battling bands

And as for the bands that will march into battle?
Well its such a big field and with all the bands more than capable of delivering a top class show it could well provide Malcolm Brownbill and Paul Cosh with a difficult task. That said a few of the bands come here after enjoying a good form in the past few months, so don't be surprised if a few familiar names appear in the prize list.
Of those the likes of reigning champion Skelmanthorpe stand out, as do their fellow Yorkshire rivals, United Yorkshire Co-op and Old Silkstone. All three have experienced MDs at the helm as well as experienced performers around the stands – something that could just tip the balance.
If it is experience you are looking for to help the cause then none has more than Alan Lawton at Vernon Building Society Poynton, and not too far behind comes Jon Maines at Jackfield and Gareth Green at Egham. If these bands really play to form they should have enough about them to battle it out at the top, whilst Markham & District enjoy a good record here and could well be worth a few bob as an outside bet.
Don't discount the others though – with the likes of Sandhurst, Shirland, Gresley, Carlton, Stannington and Ibstock all more than capable of pushing hard for honours too. They are not alone.
A fine piece and a whole host of pretty well matched bands could well mean a contest to savour. Whoever wins will know they have done it the hard way for certain.
4BR Prediction:

1. Skelmanthorpe
2. United Yorkshire C-op
3. Old Silkstone
4. Vernon Building Society Poynton
5. Jackfield Elcock Reisen
6. Egham
Dark Horse: Markham & District
---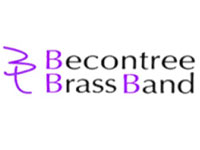 Becontree Brass
Conductor: Graham Chamber
Principal Players:
Principal Cornet: Kathryn Green
Euphonium: Alan Flower
Soprano: Ewan Parker
Trombone: David Murray
Solo Horn: Fiona Bell
Flugel: Alex Campbell
Solo Baritone: Kevin Parker
Eb Bass: Kevin Forbes
Butlins Record:
2007: 20th
Becontree will be hoping to improve on their showing of 12 months ago when under the direction of Dudley Bright no less they finished 20th and last at the contest.
That rather set the tone for their form at the beginning of last year and they went on to end up close to the bottom of the pile at the Regionals too. Graham Chambers has plenty of experience and we are sure the work has been out in to ensure no repeat result this time around.
---
Bedworth Brass
Conductor: Steven Tighe
Principal Players:
Principal Cornet: Steve Lilly
Euphonium: Rachel Gowland
Soprano: Rob Calderbank
Trombone: Melvin Knight
Solo Horn: Alistair MacKenzie
Flugel: Ian Perry
Solo Baritone: Neil Orton
Eb Bass: Fred Wilton

Butlins Record:
2007: 9th
The experienced Stephen Tighe has been doing some sterling work with Bedworth and they will be looking to move further in the right direction on the weekend after a 2007 when steady, solid progress was made on the contest stage.
9th last year saw a midfield finish and that led to another fairly non-descript outing at the Regionals. However the second half of the year was excellent and they will be looking to carry that on here we are sure.
---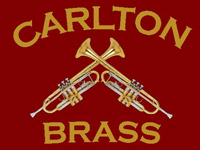 Carlton Brass
Conductor: Walter Ritchie BEM
Principal Players:
Principal Cornet: Andy Allison
Euphonium: Dave Tooth
Soprano: Steve Parker
Trombone: Alan Carlin
Solo Horn: John Bailey
Flugel: Stephanie Roper
Solo Baritone: Paul Watson
Eb Bass: Ray Ward

Butlins Record:
2007: 3rd (Second Section)
2006: 3rd (Second Section)
2005: Winners (Second Section)
2003: DNC
Carlton have an excellent record of achievement here at Skegness and will be looking to carry that on even though they find themselves in the First Section for the first time.
Lots of experience in front and behind the stands this will be both a test and indication of how they may possibly do for the rest of the year at the higher level.
---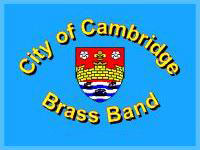 City of Cambridge
Conductor: Peter Bassano
Principal Players:
Principal Cornet: Richard Hull
Euphonium: Cliff Wilkinson
Soprano: Bryan Herman
Trombone: Nick Byers
Solo Horn: Sarah Chapman
Flugel: Paul Bushby
Solo Baritone: Don Taylor
Eb Bass: Jen Wills
Butlins Record:
2007: 12th
Peter Bassano and his band put up a decent enough account of themselves last year to finish just outside the top 10, but they will surely be looking for better this time around.
Last the Butlins experience held them in good stead as they came runners up at the Regionals in Stevenage and went on to represent their region at the Lower Section National Finals. They will be looking for more of the same this time too.
---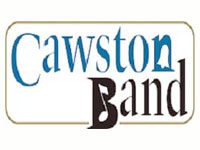 Cawston Band
Conductor: Colin H. Swaep
Principal Players:
Principal Cornet: Leigh Sharpe
Euphonium: Steve Clarke
Soprano: Kevin Reid
Trombone: Annette Winters
Solo Horn: Margaret Whiley
Flugel: Catherine Peck
Solo Baritone: Rachel King
Eb Bass: Mark Peck
Butlins Record:
2007: 14th (Second Section)
Another band who finds itself promoted up from the Second Section, even though they could only manage14th place in the Second Section here last year.
That result seemed to give them the kick up the contesting backside they needed though and they went on to claim a well deserved runners up spot at Stevenage. It's a big leap up in class to this level, so perhaps a solid midfield performance may be just what is required here this time around.
---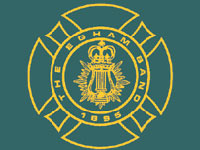 Egham Band
Conductor: Gareth J. Green
Principal Players:
Principal Cornet: Ian Graves
Euphonium: Andy Barrett
Soprano: Tristan Gaudion
Trombone: Dennis Brown
Solo Horn: Jan Haunton
Flugel: Stewart Gaudion
Solo Baritone: Sue Fowler
Eb Bass: Kate Thurlburn
Butlins Record:
2007: 6th (Second Section)
2006: 13th
Gareth Green continues to make solid progress with his charges at Egham and they will be looking to make an impression at this contest after coming 6th here last time out in the Second Section.
Like other rivals the leap up a level is a big one, but they have shown good form over the past twelve months and this could be another step in the right contesting direction if they really hit their boot straps on stage.
---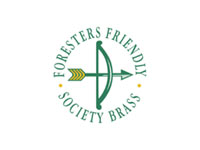 Foresters Brass 2000
Conductor: Peter Collins
Principal Players:
Principal Cornet: Matthew Hampton
Euphonium: Fiona Casewell
Soprano: Julie Bassett
Trombone: Edmund Bennetts
Solo Horn: Richard Lockington
Flugel: Helen Parker
Solo Baritone: Jo Stephenson
Eb Bass: Laura Bishop
Butlins Record:
2007: 17th
2006: 9th (Second Section)
2005: DNC
2003: DNC
Foresters found it tough going here last year when they limped home rather in a lowly 17th place.
It was their first time out in the First Section though and the experience did them good as they went on to come a hard earned 6th place at the keenly competitive First Section at Burton Upon Trent. Peter Collins is a crafty head at the helm who knows his bands strengths and weaknesses and that could mean more good news come the results.
---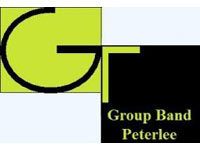 GT Group Peterlee
Conductor: Stephen Malcolm
Principal Players:
Principal Cornet: Ian Langthorne
Euphonium: Steven Grant
Soprano: Sharon Martin
Trombone: Graeme Harrison
Solo Horn: N/K
Flugel: Kevin Purdy
Solo Baritone: Philip Martin
Eb Bass: Howard Dunkerley
Butlins Record:
2007: 7th
2006: 4th
2005: 5th (Second Section)
2003: 6th (Second Section)
Stephen Malcolm takes over with the baton this year at GT Group following Barry Holden's departure and the talented MD has a decent record to maintain here.
Last year they came home in 7th place after another solid showing but they didn't quite manage to build on that at Darlington and missed out somewhat at the regionals. Another strong finish may just give them the confidence for a good year ahead.
---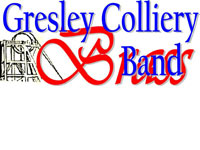 Gresley Colliery
Conductor: David Hirst
Principal Players:
Principal Cornet: Sheila Winter
Euphonium: Karl Eames
Soprano: Ian Dawn
Trombone: Chris Smith
Solo Horn: Adam Shaw
Flugel: Gary Horsley
Solo Baritone: Ian Perks
Eb Bass: Pete Hylton
Butlins Record:
2007: 10th
2006: 5th
2005: 12th
2003: 3rd
The vastly experienced David Hirst takes the baton to lead Gresley Colliery this year after they maintained their somewhat consistent inconsistency at the contest 12 months ago in coming home in 10th place.
They are a band that knows what it takes to win at this level though and went on to take the keenly contested First Section title at Burton Upon Trent 12 months ago, although we are sure they will be hoping for a top six place here to give them an early confidence boost ahead of that outing.
---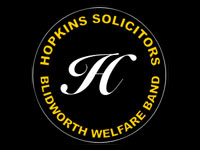 Hopkins Blidworth Colliery
Conductor: Simon Kerwin
Principal Players:
Principal Cornet: Steve Milner
Euphonium: Nev Buxton
Soprano: Colin O'Shea
Trombone: Kevin Stewart
Solo Horn: Karen Cretney
Flugel: Tracey Roker
Solo Baritone: Stuart Crane
Eb Bass: John Wilmott
Butlins Record:
2007: 18th
2006: 2nd (Second Section)
2005: 3rd
2003: 2nd
Simon Kerwin takes over the helm at Blidworth this year and he will be keen to build on the bands recent form here in the past few years.
A fine record in the Second Section saw the promoted 12 months ago and they found the step up in class just a little hard to take both here and at the Regionals where they also finished down the prize list. A year on though and with more experience under the belt they should be in better shape to make more of a challenge.
---
Ibstock Brick Brass
Conductor: Graham Sutton
Principal Players:
Principal Cornet: Adrian Fletcher
Euphonium: Gerald Chamberlain
Soprano: Lucy Gee
Trombone: Kevin Davison
Solo Horn: N/K
Flugel: Sue Rae
Solo Baritone: Ian Partner
Eb Bass: Janet Davison
Butlins Record:
Debut
Graham Sutton and his Ibstock team make their debut at Skegness this year and they will be looking to build on the solid form they sowed late last year when they held their own at Pontins in coming 10th.
7th place at the Leicester Contest perhaps wasn't as good, but they have enough quality in the ranks to more than hold their own under their experienced MD, and a good performance should set themselves up nicely for the regionals.
---
Ipswich & Norwich Co-op
Conductor: Robin Norman
Principal Players:
Principal Cornet: Georgina Hawkes
Euphonium: Trevor Laird
Soprano: N/K
Trombone: Ian Burton
Solo Horn: Isobel Aves
Flugel: Danny Wright
Solo Baritone: Adrian Kirby
Eb Bass: Andy Hobbs
Butlins Record:
2007: 16th

Robin Norman will be looking to improve on things here after last year's result saw them up close to the bottom of the results table.
That outing did show them what was needed if they were to make a mark at this level and they went on to come a well earned 5th at Stevenage. Another step in the right contesting direction here could herald an encouraging 2008.
---
J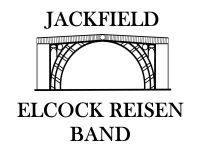 ackfield Elcock Reisen
Conductor: John Maines
Principal Players:
Principal Cornet: Gayle Bussey
Euphonium: Tony Hartley
Soprano: Greg McEwan
Trombone: Simon Holland
Solo Horn: Chris Capps
Flugel: Ian Burns
Solo Baritone: Pete Woddley
Eb Bass: Bryan Adams
Butlins Record:
2007: 4th
The experienced John Maines continues to build a solid contesting outfit at Jackfield and last year they were good value for their fourth place.
That result gave them the timely boost they needed to compete well at the Regionals too and they clinched a qualification place as a result. A year on and expectations will be high for a repeat performance.
---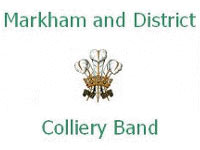 Markham and District Colliery
Conductor: Adrian Morton
Principal Players:
Principal Cornet: Chris Hughes
Euphonium: Nathan Davies
Soprano: Lee Elliott
Trombone: Andrew Johnson
Solo Horn: Clive Pinney
Flugel: Robert Sweet
Solo Baritone: Robert Powell
Eb Bass: Chis Powell
Butlins Record:
2007: 6th
2006: 3rd
2005: 5th
2003: DNC
The solid Welsh outfit have shown excellent form here over the past three years with consecutive top six performances.
Adrian Morton leads their assault this year as regular MD Nigel Seaman is on extended feet up rest. Lots of experience around the stands they will be hoping a good showing here sets them up nicely for the Swansea area in March.
---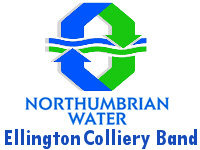 NW Ellington Colliery
Conductor: Alan Fernie
Principal Players:
Principal Cornet: Raymond Cole
Euphonium: Tony Griffiths
Soprano: Anthony Griffiths
Trombone: Peter Long
Solo Horn: Lawrence Peart
Flugel: Susan Colvine
Solo Baritone: Eileen Litster
Eb Bass: Richard Northey
Butlins Record:
2007: 19th
2006: 12th
2005: DNC
2003: DNC
NW Ellington just fell away somewhat last year when they could only manage 19th place and that rather set the tone for their regional performance too where they came out of the prize list by some margin at Darlington.
A settled outfit with plenty of experience in the ranks, a confidence boosting result here may just be the ticket to a possible Harrogate destination at the end of March.
---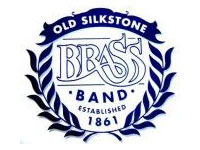 Old Silkstone
Conductor: Alan Exley
Principal Players:
Principal Cornet: Alan Garbutt
Euphonium: Simon Brookes
Soprano: Kevin Moxon
Trombone: Chris Hurst
Solo Horn: Rob Woffingden
Flugel: Becky Nixon
Solo Baritone: Darren Sunderland
Eb Bass: John Pullin
Butlins Record:
2007: DNC
2006: DNC
2005: 3rd
A band that has tasted life at the highest level in the past year or so, Old Silkstone will be looking to set themselves up nicely for 2008 with a confidence boosting performance here.
If they can show the type of form that they went on to deliver at Bradford in the top section last year (although they ended up being relegated) then things will be looking up, and in Alan Exley they have a conductor who has the experience to drag that out of them.
---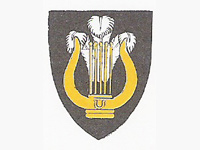 Pontardulais
Conductor: Paul Jenkins
Principal Players:
Principal Cornet: Neil Smith
Euphonium: Jeff Thomas
Soprano: Gemma Davies
Trombone: Ian Williams
Solo Horn: Denise Baker
Flugel: Emyr Thomas
Solo Baritone: Adam George
Eb Bass: Andrew Davies
Butlins Record:
2007: 13th
2006: 11th
2005: 8th
2003: 2nd
Paul Jenkins and his lads and lasses from Wales certainly enjoy themselves here each year, but they will be looking to arrest the slide in form ever since they picked up the runners up spot in 2003.
Last year they could only manage 13th place and went on to miss out on a trip to Harrogate too. Perhaps if they just stay leave the fun and games until after they play you may not bet against them doing very well indeed.
---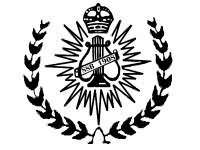 Sandhurst Silver
Conductor: Dave Barringer
Principal Players:
Principal Cornet: Anthony Steven
Euphonium: Brian Le Tissier
Soprano: Iain Abbott
Trombone: John Armbrister
Solo Horn: Mark Elvin
Flugel: John Castle
Solo Baritone: Steve Boother
Eb Bass: Greg Hayes
Butlins Record:
2007: 2nd
2006: 9th
2005: 10th (Third Section)
2003: DNC
Last year's runners –up return to see if they can go one better this time out.
Luck has certainly not been on their side of late given all the accidents that have befallen them, but in Dave Barringer they have an experienced old head who can bring the best out of any band under this charge. If they don't break in mirrors in the dressing room it could be a case of something to celebrate come the results.
---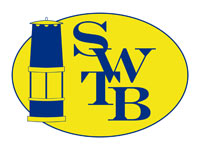 Shirland Welfare Training
Conductor: John Davies
Principal Players:
Principal Cornet: Dan Walton
Euphonium: Martin Squires
Soprano: David Stern
Trombone: David Moore
Solo Horn: Victoria Haworth
Flugel: Emma Walton
Solo Baritone: Dave Walton
Eb Bass: Jo Perry
Butlins Record:
2007: 15th
2006: 5th (Second Section)
2005: 2nd
2003: 2nd (Third Section)
John Davies takes over the reins at Shirland for this contest after Marie Smith has a well earned break. Last year's result may on paper be disappointing but given the relative age of many of the players in the band it was still a pretty good outing at this level in anyone's books.

A year on, a year more experienced, and we think a year in which they climb quite a way up the prize table once more.
---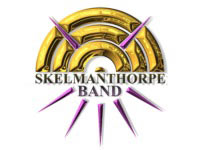 Skelmanthorpe
Conductor: John Roberts
Principal Players:
Principal Cornet: Jo Payne
Euphonium: Robert Cavender
Soprano: Robert Jaggar
Trombone: Chris Mansfield
Solo Horn: William Carter
Flugel: Clare Daws
Solo Baritone: Owen Watson
Eb Bass: Martin Oke
Butlins Record:
2007: Winners
The victory here last year was the catalyst for a tremendous year of achievement for Skelmanthorpe – with trips to the seaside a real speciality.
John Roberts is a fine MD who has brought the very best out of this band in the past 12 months, and they will surely be one of the favourites to take this title once more. The bookies have pretty short odds on them we think.
---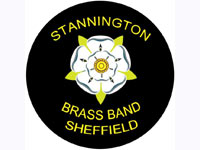 Stannington Brass
Conductor: Derek Renshaw
Principal Players:
Principal Cornet: Richard Dowling
Euphonium: Ged Hancock
Soprano: Dale Garner
Trombone: Andrew Platts
Solo Horn: Karen Bolt
Flugel: Kirsty Cooke
Solo Baritone: Dave McClure
Eb Bass: Lindon Bolt
Butlins Record:
Debut
The experienced Derek Renshaw takes Stannington to Skegness this year as the band makes its debut at the contest.
The Yorkshire based outfit has been making steady progress over the last couple of years and with a pretty settled line-up they could well fancy their chances here and give themselves a timely confidence boost ahead of the hard fought First Section regional contest in Bradford in early March.
---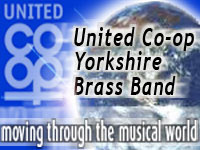 United Yorkshire Co-op
Conductor: Michael Fowles
Principal Players:
Principal Cornet: Tabby Clegg
Euphonium: David Shawcroff
Soprano: Steve Houghton
Trombone: Steve March
Solo Horn: Jamie Clegg
Flugel: Sarah Kearsley
Solo Baritone: Kathryn Rennard
Eb Bass: Colin Burnett
Butlins Record:
2007: 3rd
One of the bands to listen out for perhaps? United Yorkshire is a solid and well managed outfit that can mix it with the best at this level.
Lots of talent around the stands they have brought in the experienced Michael Fowles just to try and give them that extra edge over their rivals. 3rd place last year showed just what they are capable of, and they had a decent 2007 too on the contest platform. A good result here could herald an exciting 2008.
---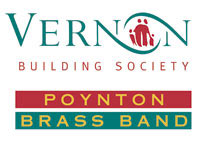 Vernon Building Society Poynton
Conductor: Alan Lawton MBE
Principal Players:
Principal Cornet: Tony Wyatt
Euphonium: Sarah Dawson
Soprano: Mark Snowden
Trombone: John Anderson
Solo Horn: Helen Moore
Flugel: Sarah Johnson
Solo Baritone: Andy Lawton
Eb Bass: Roy Mattocks
Butlins Record:
Debut
If it's experience you are looking for to give a band a winning edge then no need to cast your eyes any further - Alan Lawton has it in spades.
He has built a very solid band here at VBS over the years and they are never anything less than good value for money on the contest platform. The drop down a level may also see them at their best too after they struggled a little in the top section last year. A dark horse perhaps?
---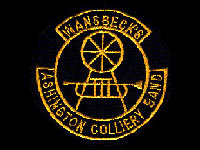 Wansbeck's Ashington
Conductor: Nigel Stedman
Principal Players:
Principal Cornet: Brian Cameron
Euphonium: Richie Wallace
Soprano: N/K
Trombone: Bob Calvert
Solo Horn: Paul Vickers
Flugel: Kerry Cameron
Solo Baritone: Bill Jones
Eb Bass: Andy Scrowther
Butlins Record:
2007: 4th (Second Section)
2006: 15th
2005: 8th
2003: 4th (Third Section)
Wansbeck's is certainly a band moving in the right direction, and they make their debut in the First Section here after moving swiftly and confidently up through the sections in the past couple of years.
Nigel Stedman must take a great deal of credit for that and the talented MD has a solid band to fall back on – as was shown last year when they went on to win the regional contest in Darlington. A move up in class perhaps, but they will be relishing the challenge we are sure.