2008 Butlins Mineworkers Championships - Preview: Second Section
15-Jan-2008
We cast our beady little eyes over what should be a keenly contested contest as 15 bands get to grips with the wilds of Alberta posed by Derek Broadbent's test piece.

---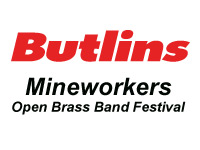 Second Section:

Saturday January 19th
Venue: Lakeside, Butlins Skyline Resort
Adjudicators: Geoffrey Whitham & Kevin Wadsworth
Draw Time: 8.45am
Start Time: 10.00am
Test Piece: An Alberta Suite – Derek Broadbent
Prizes
First Prize: £1500.00 + The Joe Levick Association Challenge Cup & Champions Second Prize: £900.00
Third Prize: £650.00
Fourth Prize: £450.00
The British Coal Corporation Challenge Trophy for the Highest Placed Mining Band
---
Another well chosen set work will test 14 pretty evenly matched bands in the Second Section.
Derek Broadbent is of course better known as one of the movements leading conductors and adjudicators, but he is also a talented composer for the medium too if this piece is anything to go by. Written very much as a celebratory work it should prove to be popular with players and audience alike in Skegness on the weekend – the last movement could be played in the disco in the evening to accompany some country and western line dancing.
Not too much to fear

The bands won't have too much to fear from the piece itself – each of its three movements is full of fairly transparent writing with clear rhythmic writing and well defined melodic lines. It cries out for a band that can play the basics and play them well, and there is a whole host of them here who can do just that. Kevin Wadsworth and Geoffrey Whitham should have an enjoyable time in the box picking out the prize winners.
Of the bands on parade, Delph and Kippax could well be the bands to beat once more. Both are strongly led and have plenty of talented players in the ranks, whilst they could be pushed all the way by the likes of Dodworth MW who seem to be on an inexorable rise up the sections and Johnstone Silver from Scotland led by the vastly experienced Ray Tennant.
Others to look out for us are Frickley South Elmsall who have a fine record of achievement here and YBS Concert, with our dark horses being Haslingden & Helmshore.
4BR Prediction:

1. Kippax
2. Delph
3. Dodworth MW
4. Johnstone Silver
5. Frickley South Elmsall
6. YBS Concert
Dark Horse: Haslingden & Helmshore
---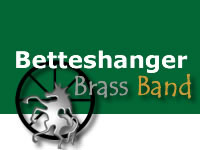 Betteshanger Welfare
Conductor: Tim Vinall
Principal Players:
Principal Cornet: Nigel Bogue
Euphonium: Fred Thomson
Soprano: Trevor Attwood
Trombone: Don Perless
Solo Horn: Karen Griffiths
Flugel: Alan Finemore
Solo Baritone: Jayne Clark
Eb Bass: Paul Richardson
Butlins Record:
2007: 15th
2006: DNC
2005: 14th
Tim Vinall and his band will be coming to Skegness looking to improve on last year's result of 15th and to give themselves an early season boost of confidence.
Last year they went on to come a pretty lowly 14th at the Areas at Stevenage, so fingers crossed that they won't want a repeat of that again this time around.
---
City of Coventry
Conductor: Stephen Cooper
Principal Players:
Principal Cornet: Matthias Andersson
Euphonium: Martin Riches
Soprano: Paul Lay
Trombone: Chris Moore
Solo Horn: Val Bell
Flugel: Leslie Howarth
Solo Baritone: Tina Burgess
Eb Bass: Craig Palmer
Butlins Record:
2007: 12th
2006: 6th (First Section)
2005: DNC
2003: DNC
City of Coventry came down from the First Section last year and didn't find life as easy as they may have expected as they came a slightly disappointing 12th here.
Stephen Cooper will therefore be looking to give his troops something to cheer about as they embark on what could be an important year for them as they try to gain a place at Harrogate after just missing out last season.
---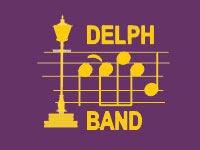 Delph
Conductor: Phil Goodwin
Principal Players:
Principal Cornet: Rebecca Goodwin
Euphonium: Keith Palmer
Soprano: Michael Brook
Trombone: Mark Shales
Solo Horn: Christine Longhurst
Flugel: Lorriane Valentine
Solo Baritone: Alison Clayton
Eb Bass: Phil Shaw
Butlins Record:
2007: Winners
Last year's winners return once more searching to retain the title they won in such splendid fashion.
Phil Goodwin has been working hard once again to try and make sure that his band is at the top of its form, and they would dearly love to move on from Skegness and book themselves a place at Harrogate after failing to maintain that wining form at Blackpool last year.
---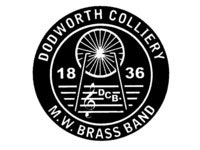 Dodworth MW
Conductor: Elliott Darwin
Principal Players:
Principal Cornet: Gemma Hankins
Euphonium: Steve Stockwell
Soprano: Karen Everitt
Trombone: Mary Golder
Solo Horn: David Horn
Flugel: Roy Taylor
Solo Baritone: Leslie Brown
Eb Bass: Keith Kellett
Butlins Record:
Debut
The ever upwardly mobile Dodworth make their debut here this year and if the form they have shown elsewhere is anything to go by in recent years then they could well be one of the favourites to walk away with the silverware.
They have come a long way in such a short space of time and the standard at this level is some way above the Third Section. Don't put it beyond them to feature highly though.
---
East London Brass
Conductor: Jayne Murrill
Principal Players:
Principal Cornet: Martin Dawe
Euphonium: Sarah Bell
Soprano: Chris Melville
Trombone: Martin Bowden
Solo Horn: Sarah Campbell
Flugel: Elaine Lawrence
Solo Baritone: Sue Connell
Eb Bass: Heather Cheadle
Butlins Record:
2007: 16th
East London Brass return once more this time under the direction of the talented Jayne Murrill, and they will surely be looking to improve on last year's 16th place.
That result opened their season in disappointing fashion and after a lowly 12th place at Stevenage it took them a while to recover their form for the rest of the contesting year. Something better is hoped for this time then.
---
Frickley South Elmsall
Conductor: Dave Nichols
Principal Players:
Principal Cornet: Simon Sanderson
Euphonium: David Fowler
Soprano: Diane Stoppard
Trombone: Vicky Pascoe
Solo Horn: N/K
Flugel: John Hilton
Solo Baritone: Brian Till
Eb Bass: David Baxter
Butlins Record:
2007: 7th
2006: 4th
2005: 6th
2003: 5th
A record of real consistency here for Frickley South Elmsall and Dave Nicholls will once more bring his solid team south to see if they mix it in the prizes once more.
Last year they didn't quite capture the form they have shown in the past here and went on to record a slightly disappointing 7th place at Bradford, so hopefully better things are in store this time around.
---
Haslingden & Helmshore
Conductor: David Holland
Principal Players:
Principal Cornet: Craig McFarland
Euphonium: N/K
Soprano: Brian Topping
Trombone: Phil Shatliff
Solo Horn: Melanie McFarland
Flugel: N/K
Solo Baritone: Gillian Mastyla
Eb Bass: Martin Crankshaw
Butlins Record:
2007: 8th (First Section)
2006: 7th (First Section)
2005: 13th (First Section)
Haslingden & Helmshore will be making their debut in the Second Section contest here this year after losing their national grading in the First Section after coming 10th at Blackpool.
That was a touch unlucky, but sometimes a relegation can be good for a band and if they can show the form here that they did throughout the rest of the 2007 contesting year then perhaps they could well have an early season celebration on their hands.
---
J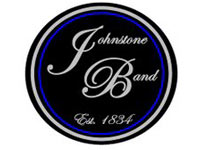 ohnstone Silver
Conductor: Raymond Tennant
Principal Players:
Principal Cornet: Jane Clark
Euphonium: John Stark
Soprano: Clare Thomas
Trombone: Gus McIntyre
Solo Horn: Laura Mullen
Flugel: Fiona McCluskey
Solo Baritone: Dougie Thomson
Eb Bass: Campbell Smith
Butlins Record:
Debut
Great to see a band making a the long trip down from behind Hadrian's Wall as Johnstone Silver come looking for glory and pots of cash by the sea.
Raymond Tennant has a pretty good band under his command too and they will be looking to start their 2008 season off in fine style after losing their First Section status at the areas. Ones to watch out for?
---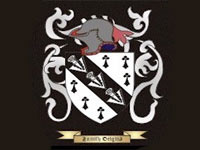 Kippax Band
Conductor: Keith Wardle
Principal Players:
Principal Cornet: Nigel Darbyshire
Euphonium: Colin Moss
Soprano: Andy Frake
Trombone: N/K
Solo Horn: Anita Morrison
Flugel: Sam Spedding
Solo Baritone: Lee Fairburn
Eb Bass: Michael Cox
Butlins Record:
2007: 2nd
2006: Winners
2005: DNC
2003: DNC
On paper the band to beat. Kippax love it here it seems after winning in 2006 and just missing out again last year.
2007 was a pretty good year for the band too and they will surely be confident of making it into the podium places once more at least. That could set them up nicely once more for Bradford and beyond.
---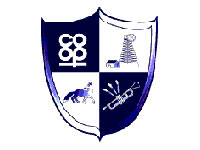 Leicestershire Co-op SMW
Conductor: Graham Jacklin
Principal Players:
Principal Cornet: Nick Lear
Euphonium: Steve Barham
Soprano: Sam Scutt
Trombone: Liz Barham
Solo Horn: Jane Green
Flugel: Sadie Jacklin
Solo Baritone: Sharon Capstack
Eb Bass: Gary Ball
Butlins Record:
2007: 7th (Third Section)
2006: 4th (Third Section)
2005: DNC
2003: 7th (Third Section)
Leicester Co-op start life in the Second Section this year after a 2007 that saw them come 7th in the Third Section here and go on to just miss out on a trip to Harrogate at Burton Upon Trent.
Graham Jacklin continues to do a wonderful job in developing a solid and successful band and even though they are taking a step up in class they should be confident of doing very well.
---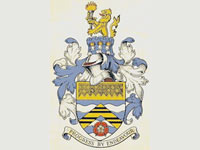 Long Eaton Silver
Conductor: Sharon Stansfield
Principal Players:
Principal Cornet: James Dennis
Euphonium: Carl Ramplin
Soprano: Clive Purnell
Trombone: Helen Grimoldby
Solo Horn: Rebecca Hollick
Flugel: Roy Varney
Solo Baritone: Samantha Turner
Eb Bass: Robert Stansfield
Butlins Record:
Debut
Surprisingly Long Eaton are making their debut at Skegness this year and Sharon Stansfield and her band should be a strong challenger for honours if past form is anything to go by.
Last year they came 6th at the Area but enjoyed a pretty good contesting season nonetheless and with plenty of experience around the stands and a wise MD at the helm they could well mark their first appearance with a prize – maybe a big one too.
---
Middleton
Conductor: Matthew Stringer
Principal Players:
Principal Cornet: Pam Smith
Euphonium: Geoff Harrison
Soprano: Louise Crane
Trombone: Kevin Bradshaw
Solo Horn: Emma Davies
Flugel: David Wall
Solo Baritone: Sarah Parkinson
Eb Bass: Jacob Kraneckyj
Butlins Record:
Debut
Chris Whiteoak and his band had a fine 2007 – and it all started at the Regionals where they came runners up in a keenly fought contest in the Third Section.
That has meant a step up in class, but if they can once more show the form that has held them in such good stead in the past twelve months or so they should be confident of more than holding their own.
---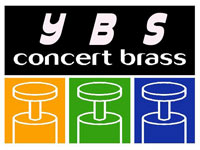 YBS Concert Brass
Conductor: Ian Craddock
Principal Players:
Principal Cornet: Tim Pool
Euphonium: Ian Gill
Soprano: Steve Biggs
Trombone: Matthew Renshaw
Solo Horn: Nicola Storey
Flugel: Alice Pool
Solo Baritone: Jim Binns
Eb Bass: Brad Crowther
Butlins Record:
Debut
The experienced Ian Craddock fronts YBS Concert Brass in their first appearance at Butlins, and the band that has enjoyed plenty of success in the past is determined to enjoy plenty of success in the future too we are sure.
Last year they were not good at the Yorkshire Area in the First Section and lost their status, so the rebuilding work starts here.
---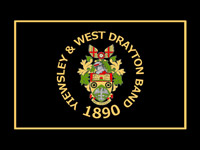 Yiewsley & West Drayton
Conductor: Christopher Cole
Principal Players:
Principal Cornet: Gordon Poole
Euphonium: Clayton MacLean
Soprano: N/K
Trombone: Lynne Cole
Solo Horn: Paul Barker
Flugel: Philip Keates
Solo Baritone: John Bunyan
Eb Bass: Paul Ellison
Butlins Record:
2007: 9th
2006: 11th
2005: 9th
2003: DNC

Chris Cole and his band return once more and they will be looking to improve on last year's result and draw (number 1) we are certain.
They may not have set the world on fire at Butlins as yet, but this could be the year they finally do it given a bit of luck. They just missed out on Harrogate last year, so a decent draw and performance may well give them the early season boost they are looking for.