2008 Butlins Mineworkers Championships - Preview: Third Section
15-Jan-2008
We have a look at the 11 bands that will be trying to get to grips with Michael Hopkinson's descriptive arrangement of Ewald's Symphony for Brass.

---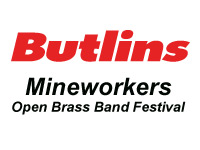 Third Section:

Saturday 19th January
Venue: Centre Stage, Butlins Skyline Resort
Adjudicators: David Horsfield & Roger Webster
Draw Time: 8.30am
Start Time: 10.00am
Test Piece: Symphony for Brass – Victor Ewald
Prizes:
First Prize: £1500.00 + The Dosco Challenge Trophy & Champions Banner
Second Prize: £900.00
Third Prize: £650.00
Fourth Prize: £450.00
The N. U. M. Challenge Trophy for the Highest Placed Mining Band
---
The smallest of the fields in the lower sections sees 11 bands take to the Centre Stage venue as a prelude to the Championship set work battle on Saturday morning.
Why only 11 bands entered is a bit of a mystery given the size of the rest of the contests and the prize money on offer - but that's contesting for you, whilst the test piece may also have had something to do with it.
Michael Hopkinson's clever arrangement of Victor Ewald's 'Symphony for Brass' caused quite a few headaches the last time it was used as the set work for the Second Section Regional Championships in 2002, and it will provide the bands here with a very stern test of character and musicianship. It's not easy, even though its very open and transparent writing.
David Horsfield and Roger Webster are the men in the box and they may have a difficult task ahead of them separating out the bands, although a couple of the contenders do stand out from their rivals.
Of those the bookies would be hard pressed to shorten the odds on Matlock any further given their record of late here, whilst reigning champion Heyl should also have enough quality about them to put up a sterling effort in defence of their title.
Pemberton Old B, Stantonbury, Shirebrook MW Unison and Rockingham may be the best bets to push the top two bands all the way and it may fall to the likes of West Yorkshire Police to be our sneakily backed dark horse on this occasion.

4BR Prediction:
1. Matlock
2. Heyl
3. Pemberton Old B
4. Stantonbury
5. Shirebrook MW Unison
6. Rockingham
Dark Horses: West Yorkshire Police
---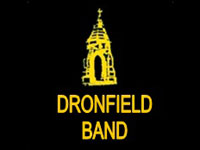 Dronfield CMW
Conductor: Alan Tyler
Principal Players:
Principal Cornet: Adrian Wood
Euphonium: Kate Salt
Soprano: Keith Arrowsmith
Trombone: Keith Croft
Solo Horn: Hazel Bilbey
Flugel: Kate Hill
Solo Baritone: Emma Louise Bennett
Eb Bass: Paul Holmes
Butlins Record:
2007: 13th
2006: 5th (4th Section)
Alan Tyler and his band return once more to Skegness after finding life in the Third Section quite tough last time out.
That step up from the Fourth Section took a bit of getting used to and after coming 13th here they went on and came 12th at the Area. A year's more experience though should hold them in good stead and a move up the prize list and an early season confidence booster is what is hoped for.
---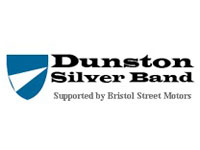 Dunston Silver
Conductor: Sue Murrill
Principal Players:
Principal Cornet: John Myers
Euphonium: Chris Stephenson
Soprano: John Jones
Trombone: Steve Hill
Solo Horn: Dave Bradford
Flugel: Jim Kelly
Solo Baritone: Brendan Bell
Eb Bass: Derrick Milburn
Butlins Record:
2007: 7th (Fourth Section)
Sue Murrill and her band is another outfit that dips its toes into the salty waters of the Third Section for the first time here this year.
Last year they held their own in the Fourth Section and went on to do the same at Darlington where they came 4th. That was enough to gain promotion and that step up in class. Interesting to see how they get on then – and we wish them well.
---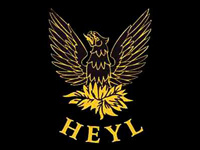 Heyl Town
Conductor: Derek Johnston
Principal Players:
Principal Cornet: Sharon Hollywood
Euphonium: Matt Livingstone
Soprano: Laura Matthews
Trombone: Stephen Andrews
Solo Horn: Heidi Worth
Flugel: Becky Noall
Solo Baritone: Tricia Jenkin
Eb Bass: Mark Nicholls
Butlins Record:
2007: Winners
Last year's winners return once more and they will be determined to retain their title after making the long journey up from the south west.
They couldn't quite make it a double at the Areas last year, but of they can show the form that they did here last year the first leg of a 2008 double may well be in the bag come the results.
---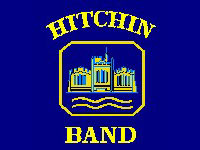 Hitchin Band
Conductor: Martin Hurrell
Principal Players:
Principal Cornet: Dinah Birch
Euphonium: Keith Birch
Soprano: Simon Router
Trombone: Kenny Durbin
Solo Horn: James Parkinson
Flugel: Sam Huckle
Solo Baritone: Patrick Sears
Eb Bass: Tim Moredale
Butlins Record:
Debut
Martin Hurrell and his band make their first appearance at Butlins this year and they will be determined to make a mark.
Last year they started their season off by coming bottom of the pile in the Second Section at Stevenage, dropping through the relegation trap door and losing their conductor. Martin's return to the band he conducted before could well herald their first steps back in the right direction. Fingers crossed then.
---
Kirkby Colliery Welfare
Conductor: Stephen Berrill
Principal Players:
Principal Cornet: Leeanne Wilkins
Euphonium: Robert Saunders
Soprano: Simon Wilkins
Trombone: Edward Swindell
Solo Horn: Ian Joynt
Flugel: Lisa Peabody
Solo Baritone: Richard Bucker
Eb Bass: Jim Akers
Butlins Record:
2007: 12th
2006: 10th
2005: 4th (Fourth Section)
2003: Winners (Fourth Section)
Kirkby return once more to try and return to the type of form they showed here in the first two years they competed.
That though was in the Fourth Section and it has taken them a little while to acclimatise themselves to the higher standards in the Third Section, although they still battled it out in the Fourth Section at Burton upon Trent last year.
---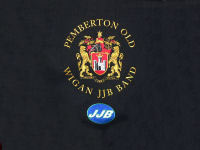 Pemberton Old JJB B
Conductor: Peter Ashley
Principal Players:
Principal Cornet: Daniel Lowe
Euphonium: Bob Grant
Soprano: Barry Edwards
Trombone: Laura Grant
Solo Horn: Alex Nesmejanow
Flugel: Lisa Thompson
Solo Baritone: Steve Cunliffe
Eb Bass: Leon Nesmejanow
Butlins Record:
Debut
Pemberton Old B are another band making their debut this weekend and the band from the North West will be looking to make an immediate impact here.
Peter Ashley is an experienced MD who knows how to get the best out of his band and last year they kicked off their season by just missing out on a trip to Harrogate in a hard fought Third Section contest at Blackpool. More playing like that may well see them battle for the prizes here too.
---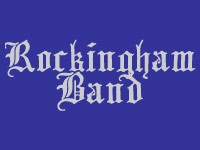 Rockingham Colliery
Conductor: Frank Hoyland
Principal Players:
Principal Cornet: Lisa Thorpe
Euphonium: Dave Corker
Soprano: Kieron Brice
Trombone: Mike Sidebottom
Solo Horn: Neil Emson
Flugel: Samantha Tainton
Solo Baritone: Raymond Layte
Eb Bass: Steve Sykes
Butlins Record:
2007: 6th
2006: 6th (Second Section)
2005: DNC
2003: 7th
Rockingham made their first appearance in the Third Section here last year and came away with a solid 6th place.
That set them up for the Yorkshire Area where they put in a fine show to come just outside the podium places at Bradford. A year on they may well be in the right shape to go a few places better at both venues.
---
Shirebrook MW Band
Conductor: Mark Wilcockson
Principal Players:
Principal Cornet: Mandy Abbott
Euphonium: Mick Cartledge
Soprano: N/K
Trombone: Natalie Tyrell
Solo Horn: Marcel Renshaw
Flugel: Roy Briscoe
Solo Baritone: Barry Emerson
Eb Bass: Ruth Cartledge
Butlins Record:
2007: 8th (Second Section)
2006: 17th (Second Section)
2005: DNC
2003: 8th (Second Section)
Mark Wilcockson and his band make their debut in the Third Section here this year after losing their Second Section status at Burton Upon Trent after coming 11th at the Areas.
Relegation can be a two edged sword though and if the determination is there then Skegness could be the signal for a return to winning ways and a step back in the right direction for 2008.
---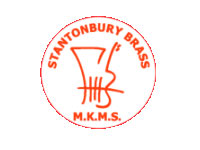 Stantonbury Brass
Conductor: Alan Jenkin
Principal Players:
Principal Cornet: David Wilson
Euphonium: Vaughan Bower
Soprano: Michael Jenkin
Trombone: Paul Cartmell
Solo Horn: David Gray
Flugel: Simon Palmer
Solo Baritone: Keith Underwood
Eb Bass: Malcolm Nevin
Butlins Record:
2007: 4th
2006: 5th
2005: DNC
2003: DNC
A band certainly moving in the right direction here it seems after two years in which Stantonbury has got closer to the podium places each time.
Alan Jenkin and his team went on to put in a solid performance at Stevenage too where they came 6th, so if they can just up the ante a touch more this year then there could be some early season silverware and prize money to celebrate with.
---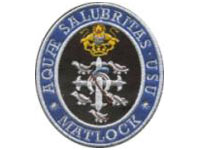 The Matlock Band
Conductor: Roger Jepson
Principal Players:
Principal Cornet: Sally Henson
Euphonium: Tina Heard
Soprano: Derek Swindell
Trombone: Dave Collis
Solo Horn: Jane Baldwin
Flugel: Emma Woodhouse
Solo Baritone: Chris Baldwin
Eb Bass: Howard Crampton
Butlins Record:
2007: 2nd
2006: Winners
2005: 2nd (Fourth Section)
2003: DNC
If ever a band like it at Skegness then Matlock are surely it. They have never come lower than 2nd in three attempts, including very nearly holding onto their title last year.
Roger Jepson has built a fine band under his command in recent years and they certainly showed that at the Areas too, coming runners up at Burton Upon Trent. Can they do it again we wonder? The bookies may fancy them to do just that if they really hit form once more.
---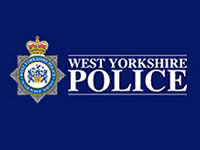 West Yorkshire Police
Conductor: Captain Gary Clegg
Principal Players:
Principal Cornet: Ian Schofield
Euphonium: Mark Bray
Soprano: Dean Taylor
Trombone: Ted Clegg
Solo Horn: Jayne Hawksworth
Flugel: Paul Cartwright
Solo Baritone: Mike Percival
Eb Bass: Keith Williams
Butlins Record:
Debut:
Nice to see the lads and lasses from one of our busier Police forces taking a well earned break away from catching blaggers and footpads to try and nick a bit silverware for themselves.
Gary Clegg has a decent band under his command too, although they did lose their Second Section status in Yorkshire after a disappointing result at Bradford. Time to start the return to winning ways then.