2008 Butlins Mineworkers Championship - Preview: Test Pieces
15-Jan-2008
These are the works being used in the First to Fourth Sections on the weekend.
---
First Section: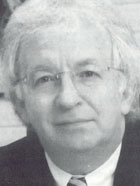 The Plantagenets – Edward Gregson
The composer wrote the following preface to his composition that was written for the National Brass Band Championships of Great Britain, Championship Section regional qualifiers of 1973.
"The Plantagenets is not intended to be programme music. It rather tries to portray the mood and feelings of an Age – that of the House of Plantagenet, which lasted from the middle of the 12th century to the end of the 14th century. To many it conjures up an age of chivalry and this is represented by fanfare motifs which occur throughout the work in varied form. The opening thematic figure, rising through the band in thirds, and followed by the fanfares, is important as nearly all the subsequent material is based upon it.
There follows two themes, the second of which is lyrical in style, and introduced by 'tutti' horns. In the long slow middle section a new theme is introduced by a solo horn (it recurs on cornet and euphonium in canon) and is developed at some length.

A lively fugato scherzino, however, leads to a recapitulation of the opening section music, and the work ends with a maestoso statement of the slow movement theme; a final reference to the fanfares ends the work."
---
Second Section: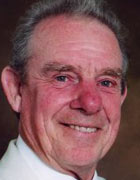 An Alberta Suite – Derek Broadbent
The preface to the composition is as follows:
An Alberta Suite was commissioned and funded by Gordon Russell and 'The Brass Band Explosion Society' to commemorate Alberta's Centenary in 2005.
It was premiered at the Winspear Centre in Edmonton (Alberta, Canada) on the 1st April 2005, performed by the Brighouse & Rastrick Band, conducted by Derek Broadbent.
1. Fanfare – for Alberta
A fanfare depicting the Pride, Dedication and Sincerity of the people of Alberta.
2. Lullaby – Summer Nights
Warm, balmy, Summer evenings on the plains and prairies
3. Toccata – Country Line
To show off the interest in Country Music and the ever popular 'Line Dance'.
---
Third Section:

Symphony for Brass Band - Victor V. Ewald

Victor Valdimirovitch Ewald was born in St. Petersburg in 1860 and is credited as being the possible inventor of the brass quintet. He wasn't a professional musician and earned his living as a civil engineer, but he did go on to study trumpet, cello and piano and was a friend of Rimsky Korsakov. He wrote plenty of stuff in his time including three Symphonies for Brass and his work is said to be influenced most notably by Tchaikovsky as well as Mussorsky, Borodin, Balakirev and Cui.

This transcription by Michael Hopkinson reveals a powerful stream of musical thought, not particularly inventive or original, but none the less serious and detailed and with a very "Russian" identity. There are lots of appreciative nods of musical gratitude to his friends and mentors, but this isn't a bad thing and the music is enjoyable enough. Ewald's music went out of fashion for many decades but a revival of sorts has now occurred and it makes for a welcome return.

It is a three-movement work (although the movements follow on from each other rather than are played separately) and each explores the original thematic material in differing ways. The music opens quietly on the euph and Bb bass and the small fragment is passed through to the horn, flugel, solo cornet and back to Eb bass.

Figure A is marked piu mosso crotchet =124 and there is plenty of detailed work required from the trombones and lower end before the build up reaches a climax at B with the sop ringing out a top G above the band. The music seems to consist of little sections of colour and style and this is evident throughout this movement with small interludes of tranquil moments interspersed with louder more robust passages.

Thus, you get some lovely work for the horn, flugel and solo cornet at C and D before things hot up again at E and before F and before G there is another lovely cameo solo for the solo cornet that leads the music into another short reflective section. It tends to be a bit like this all along though and at times there music seems to stutter rather than flow, but there is plenty of meaty stuff to get the teeth into towards the end of he movement before it dies away to a ppp finish.

There is no break as such to the next movement, which again starts quietly on the rep and flugel reiterating the thematic material this time in 5/4 marked Adagio crotchet = 56. There is both a poco rall and a rall in the first nine bars of this movement so again the music may have a propensity to stall rather than flow if care isn't taken.

Things hot up before K at Allegro Vivace crotchet = 144 and there is plenty of detail to test all the players in a repeated section in 5/8 time before yet another rall takes us down a peg or two and Tempo Primo and some neat filigree work for solo cornet and rep that under scores the theme this time in 5/4 and a leisurely ending (with yet another rall) and a flugel led ending to nothing.

The third movement is marked crotchet = 130 so again it's not as fast and furious as many would like to take it and the music takes time to build. There is plenty to get to grips with along here and the echoes of Mussorsky are clear, but at times the musical content is repetitive and there will be a need to stop trying to accent everything just to make musical shape of bar upon bar of crotchet work.

Again there is detail a plenty to go around the band, but it is not until Figure V that the time signature becomes 2/2 and the accel to the end can begin. It will need control and there will be a desire to whack it out, but even the ending is only marked fortissimo and so there will be a need to maintain a rounded balanced sound, rich in tone and with lots of depth for the music to sound alive and vibrant - otherwise it could sound a boring rant.

A piece that contains 12 ralls could be a piece that is a minefield of problems for conductors who take a rall to mean a chance to nearly stop rather than just reduce the flow and there could be many a performance that could come unstuck by a conductor who mistakes expression for gooey lethargy.

Iwan Fox
---
Fourth Section: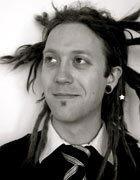 Lydian Dances – Simon Dobson
1. Fanfares and Dances
2. Romance
3. Folk Song

Although the musical style and the individual parts of Simon Dobson's new work are within the compass of the Fourth Section, this work makes particular demands on individual confidence.
It is rare at this level for there to be so many separate musical strands sounding together. It is the range and colour of the scoring which will bring this entertaining work to life.
The work Lydian refers to the interval of the augmented fourth, for example the interval from middle C up to F sharp. It gives a characteristic edge to the sound-world here - as it does in much of the folk music of eastern Europe. Indeed there is a folk-like quality to the melodies and themes which Dobson uses in his Lydian Dances.

Contrasts of tempo, colour and mood will energise the music. The composer suggests that the interpreter should imagine each movement as a picture, with its own stories and colours. The first should be full of vigour and fire - energetic and buoyant. The second should be utterly relaxed and expressive - like a lullaby. The finale is all fun - a crisp, snappy dance.
Paul Hindmarsh