2008 Butlins Mineworkers Championship - Preview: The Adjudicators
15-Jan-2008
There is a very experienced mix of musical knowledge in the box on the weekend - oh... and Frank Renton.

---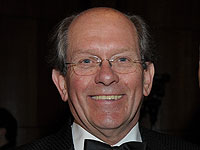 Compere:
Frank Renton
Born in 1939, Frank was brought up in Yorkshire. He began to study the piano at age seven, and had his first trumpet lesson on his tenth birthday.
Frank first earned a living as a professional trumpet-player, gaining conducting experience where possible. In 1967 he won a Competition for Young Conductors at the Edinburgh Festival. Appointments followed in Germany and in Singapore, where he conducted the first performances of the country's fledgling symphony orchestra. He also worked throughout the Far East.
After his return to England in the mid-70s, Frank variously ran a music school in York, played with Versatile Brass, and eventually began working with the BBC Concert and Radio Orchestras. He also worked with the famed Grimethorpe Colliery Band.
In 1985 Frank returned to London to become Principal Conductor of the Royal Artillery Orchestra, London's oldest professional orchestra. For three years Frank and the Orchestra toured the country giving concerts in venues large and small, and to all kinds of audiences.
In 1988 he was appointed Principal Conductor of the British Concert Orchestra after critically acclaimed recordings with the American soprano Carol Vaness. He also began to broadcast regularly on BBC Radio, writing and presenting his own musical programmes. In 1992 he made the decision to concentrate entirely on conducting and broadcasting.
He is a member of the Worshipful Company of Musicians, and in 1989 became a Freeman of the City of London.
He remains one of the leading freelance Musical Directors in the UK, working with many of the very best brass bands in the country, whilst his high profile presentation of BBC Radio 2 Listen to the Band has given the programme new life and vitality.
---
Championship Section: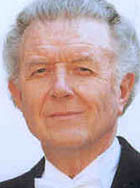 Peter Parkes
Peter Parkes came to brass bands from the army where he directed many famous bands. This period included many years in London directing the Band of the Grenadier Guards. His transition from military to brass bands began in 1975 when he was invited to become the professional conductor of the Black Dyke Mills Band.
His 14 years with Dyke saw a period of unrivalled success – 35 contest appearances led to 18 wins and 12 runner-up prizes including hat tricks in the National and European Championships, a record three doubles of National and British Open, and in 1985 a clean sweep of all the major titles.
1989 saw the beginning of six very successful years with Williams Fairey Band. This happy association led to their winning together in 1993/4 the treble of Open, National and European Championships. Peter Parkes is the only conductor to have achieved this treble on two occasions.
Peter Parkes has been for many years the President of the British Federation of Brass Bands.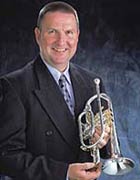 Alan Morrison

Alan started to learn the cornet at the age of seven. He was taught to play by his father Arthur Morrison and enjoyed the support of his parents and sister through to him becoming a professional musician and beyond.

He was born and bred in Middlesbrough and developed an interest in trumpet playing as his father was a semi-professional trumpeter in a local dance-band. At about the same time he became a fan of Middlesbrough Football Club and to this day is an ardent supporter of `The Boro`.

His first band, who also supplied his first cornet, was the Cargo Fleet Works Junior Band, a company that later became part of British Steel Teesside. This was as Principal Cornet when the band was reforming in 1967. He later became a member of the senior band and played 2nd cornet at the London Finals Section 3 - his very first brass band contest in 1968.

The family soon progressed to other local bands becoming prominent members of the Billingham Silver Band and then in 1971 Alan`s father reformed the defunct Haverton Hill Silver Band of which Alan was Principal Cornet for several years during which the band developed into a very successful organisation.

Alan also joined the National Youth Brass Band of Great Britain in 1972 and completed 11 courses in total, working his way through the cornet section ending up as Leader for the two courses in 1977. It was at one of these courses in 1974 that he was approached to join a leading championship section band in the Durham area and made his Royal Albert Hall debut later that year on the front bench of Patchogue Plymouth Amoco Band. Several months later he became the bands Principal Cornet at 15 years of age.

In his earlier years he used to enjoy competing in local music festivals and won literally hundreds of prizes. He also played trumpet, saxophone, clarinet and piano as well as studying theory to diploma standard. He played semi-professionally in a local dance band on saxophone for a period, then took over from his father on lead trumpet on his retirement.

This led to many prestigious engagements in the area, backing big-name entertainers in local night-clubs and the Town Hall etc. However his first love in music was always the cornet and brass bands, and in 1976 he won the coveted title of Champion Soloist of Great Britain at Oxford when he beat all the big-names of the soloist circuit and was presented with the award and trophy by Harry Mortimer. Then, in 1978, he traveled to Australia and came away with the Champion of Champions title in Queensland for good measure.

After spells with the Amoco Band, Ever Ready Band and Fishburn Band, Alan joined the world famous Grimethorpe Colliery Band in April 1980, initially as second-man on the solo cornet team. He toured Italy, Austria, Germany and Australia with them before being promoted to Principal Cornet in mid-1982.

Individual awards were also plentiful having won the best soloist award at Brass in Concert 3 times, (a record), and the best Principal Cornet award on no fewer than 6 occasions including 5 times in succession between 1990-94.

At the end of 1994 Alan left Grimethorpe Colliery Band to concentrate more on conducting, however he remained in demand as a soloist playing several major festivals as guest soloist including the All-England Masters Gala Concert and the Pre-Festival Concert of Enfield Citadel Band at St.John Smiths Square, London.

At the beginning of 1999 Richard Evans persuaded Alan to return to mainstream playing and he joined the JJB Sports Leyland Band as Principal Cornet - regrettably this turned out to be only a relatively short appointment due to the loss of sponsorship and in August 2000 Alan joined the Travelsphere Holidays Band, formerly known as GUS.
Alan accepted the position of Principal Cornet with the world famous Brighouse and Rastrick Band, and took up his responsibilities at the beginning of 2003 and had latterly become Professional Conductor of the band leading them to success at the 2007 Yorkshire Regional Championship.
---
First Section: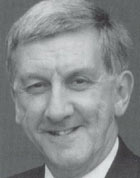 Malcolm Brownbill

Malcolm Brownbill has more than 40 years involvement as player, teacher, conductor and adjudicator within the band movement. His wide musical experience has involved brass and military bands plus orchestral and choral work.

Originally staring to play the cornet in the Salvation Army, he became solo cornetist with several bands, and has conducted brass bands with prolific success since 1974, winning many prizes at all levels.

He is a former Police Inspector and Musical Director of the Merseyside Police Band, completing over 20 years in a position that involved him organising and directing many highly prestigious engagements. At the same time Malcolm has been professional conductor of such bands as Wingates, Cory and Laporte Industries. He has also proved over the years to be a very successful instrumental teacher and many of the young people who benefited from his guidance are now playing with our finest bands.

His experience as an adjudicator is widely appreciated. Malcolm has officiated at numerous prestigious events throughout the UK, including Area contests and National Finals. A council member of the National Youth Brass Band of Great Britain and a member of the British Federation's approved Adjudicators Panel, he holds the position of Public Relations Officer for the Association of Brass Band Adjudicators.

Paul Cosh

Paul Cosh started playing the cornet with his local brass band in Sherborne, Dorset and from there went on to study the trumpet at the Royal Academy of Music. Upon leaving the Royal Academy Paul developed a highly successful freelance career that involved working in every field of the music profession.

During this time he worked with many of our foremost Rock and Pop artists, among them, Elton John, Diana Ross, Brian Ferry and George Michael. In the world of film music Paul played on the soundtracks of many, including, Star Wars, Superman 2 and Ghandi. Also during this period he made regular appearances with The Royal Philharmonic Orchestra, The Philharmonia, The London Symphony Orchestra and The Royal Opera House.

From 1987 until 2005 Paul was a member of the BBC Symphony Orchestra, which, as well as performing at the Barbican centre and touring to the finest concert halls throughout the world, is the resident orchestra of the Sir Henry Wood Promenade concerts at the Royal Albert Hall.

Throughout his professional career Paul has always been involved in education, initially in schools in the greater London area, as a lecturer at Middlesex University; and then in 1984 was appointed Professor at the Guildhall School of Music and Drama.

As a conductor Paul has conducted some Britain's finest Champion Brass Bands and is Director of the Guildhall Brass Band.

He is a renowned teacher with an international reputation and was recently made a Fellow of the Guildhall School of Music & Drama, where he is now a Senior Lecturer.
---
Second Section: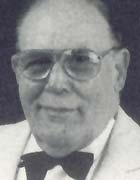 Geoffrey Whitham

Geoffrey Whitham was born in Queensbury, in the heartland of brass banding, and started playing with the Black Dyke Junior Band at the age of 11 on the euphonium. After a year with the band he moved to the Canal Ironworks Band and returned to Black Dyke Mills Band on baritone at the age of 15. He later took over the solo euphonium position at the age of 18 and held this position for 13 years.

As a player he was regarded as one of the greatest players of his generation, whilst his performance as solo euphonium during Black Dyke's win on "Le Roi D'Ys" at the Royal Albert Hall in 1959 has become the stuff of legend. Besides his work in the brass band world he also gained considerable experience playing tenor and bass tuba with some of the country's leading orchestras including the Liverpool Philharmonic, the City of Birmingham and the Halle, where he played under the famous Sir John Barbirolli.

Following this period he took over as bandmaster at Black Dyke and in 1966 he was appointed as Musical Director of the Hammonds Sauce Works Band (the now Yorkshire Building Society) and this was the start of another period of high profile success in the banding world. He was the Musical Director there for 18 years during which the band won prizes at the British Open and many other leading contests in the UK.

After leaving the band he conducted the James Shepherd Versatile Brass for a short period before returning to Hammonds Sauce to direct them for another 5-year period in 1988. During this time the band won the Grand Shield contest, came second at the British Open and became the first band to complete a tour to Lithuania.

Although now semi retired he is stil busy passing on his expertise and advice to numerous bands and players. He was for some time the co – conductor of the "Kings of Brass". In 1979 he was awarded the Iles Medal by the Worshipful Company of Musicians for his outstanding contribution to the brass band movement, and in 1999 he received the All England Masters Dedicated Service Award.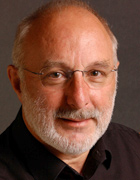 Kevin Wadsworth

Kevin started his playing career on cornet at the age of six. He is probably best known for his time as the solo horn player with the Black Dyke Mills Band, joining them at the age of 14 - the youngest player ever to play for them.
Kevin was accepted into the National Youth Brass Band and was the first recipient of the Pye Records Award as outstanding soloist. He attended King Alfred's College, Winchester during which time he was a founder member of the City of London Band. His concert work has included Royal Command Performances, the first appearance at the Proms of a brass band and appearing as guest soloist at the Bergen International Music Festival. He has conducted Nigel Kennedy and Julian Lloyd Webber and has worked with many people from the world of light entertainment including Antony Newly and Petula Clark.

Kevin's brass band conducting experience includes directing Meltham and Meltham Mills, Lockwood, Carlton Main Frickley, Dobcross, Holme Silver and Innovate Skelmanthorpe.
Kevin is also a busy brass band adjudicator and is an Executive Member of ABBA, the U.K. panel of adjudicators.
---
Third Section:



David Horsfield

Born in Rastrick in the town of Brighouse, David can certainly claim ot come form brass band country. He began playing with his local Clifton & Lightcliffe Band and after graduating to Principal Cornet with them he became a member of the Brighouse & Rastrick Band at the age of 13 years that was very young for a Championship Band in those days.
In 1960, aged 16 years he was appointed Principal Cornet of B&R and made his British Open debut as principal that year under Alex Mortimer. During this time he won many solo competitions, was solo cornet of the B&R quartet that became National Champions in 1962.
After nine years with B&R he moved up the road to Black Dyke with whom he played for 9 years taking three National titles and two British Open wins. He was the band's Repiano Cornet.
When James Shepherd formed his Versatile Brass in 1972 David Horsfield was a founder member and played with them for 12 years featuring as Flugel Horn soloist. In 1984 on retiring form playing he decided to concentrate on his music publishing business 'Kirklees Music'.
In recent years he has turned his attention to conducting and adjudicating and is the Secretary of the Association of Brass Band Adjudicators. Work in this field has led to engagements all across the UK and in Europe including Belgium, France, Holland, Norway and Switzerland.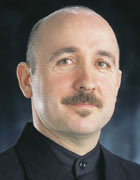 Roger Webster

Roger has a global reputation as an educator and clinician, his specialist areas being performance psychology and physiology
Dr Webster is constantly conducting research in the area of psychotherapy, with special relevance to the needs of musicians. He lectures, and holds consultations in areas of Psychology specialising in Cognitive Behavioural Therapy.
His book, Websters PPP has received great critical acclaim across the globe and is available in English or German with further versions in French and Japanese planned for the near future. Roger has released four solo CD's and appears as a soloist on over twenty with ensembles from England, Switzerland, Holland, U.S.A. and Japan.
He works as a senior lecturer at The Royal Northern College of Music where he teaches performance and gives lectures / consultations on performance anxiety. Roger is an endorsee for Besson Musical Instruments and has been actively involved in the development of new products since 1988.
Roger has been acclaimed by reviewers and audiences worldwide as one of the world's greatest ever exponents of both trumpet and cornet playing. His involvement with the Musical Instrument Lubricants Company, Websters Eco-Lube Ltd has been well documented, but his latest project with Alliance Products sees a new range of mouthpieces and mouthpiece cases hit the market.
---
Fourth Section: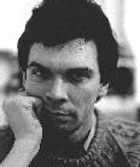 David Lancaster

The Musical Director of The Harrogate Band, David Lancaster, began playing the cornet at the age of 11 with the Pemberton Old Band from Wigan.

He subsequently played for several bands in the North West of England and won the Alexander Owen Memorial Scholarship in 1976. David went on to study music at York and Cambridge Universities before moving South to take up the post of Composer in Residence at Charterhouse School (1985-88). During this time his compositions were played all around the UK and he worked as a freelance trumpet player in London and Paris.

In 1990 David was invited to become the Musical Director of Runnymede Brass, in Surrey. Together they enjoyed many successes, qualifying for the National Championship Finals four times in succession and gaining promotion to the First Section. David returned to Yorkshire in 1994 to take up the post of Senior Music Lecturer at the University College of Ripon and York St John.

As Musical Director at Harrogate Band, David has shared many competition and concert successes with the band, including three overseas tours, two successful CD recordings, four appearances in the National Finals and, in January 2003, promotion to the Championship Section.

David is becoming well known as an adjudicator and he regularly works with other bands though his loyalties remain firmly at Harrogate! He is currently serving as External Examiner for the University of Salford's degree courses in Band Music.

He continues to compose and arrange extensively for Band, regularly undertaking commissions, and his work 'Cuba!' won the Leeds University/Black Dyke Band composition award in 2001. Several of his recent compositions are available on CD recordings and works are available from Dragon Music Publishing.

David looks forward to many future successes with the Harrogate Band.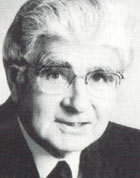 David Read
David Read made his debut as adjudicator at the National Finals way back in 1985 when he shared the adjudication on "Cloudcatcher Fells" with Bram Gay and Sir David Willcocks. Since then he has been the most regular of judges at the Finals in addition to adjudicating at the British Open (debut 1982), the Masters, the European and many other major brass band contest all over the world.

He is a most highly respected judge, who's written comments are constructive and detailed and who has an acute ear for musical shape as well as technical clarity. More importantly he is seen as a "safe" adjudicator in the eyes of the bandsmen themselves, in that he invariably gets the vast majority of decisions concerning the prize-winners correct.

David Read was born in Wales and did his Military service with the Regimental Band of the Welsh Guards. His playing career came to fruition with the Askern Colliery Band, followed by a spell with Carlton Main Frickley Colliery. He later joined the Munn and Feltons Band (later named GUS) later becoming Principal Cornet. During his time with the band, GUS became National Champions on four occasions and World Champions once.
He was also assistant principal cornet for the Virtuosi Band of Great Britain and Kings of Brass and was three times Champion Cornet Player of Great Britain and once outright Solo Champion. He was also a member of the famous GUS quartet that with John Berryman, John Cobley and Trevor Groom who on a number of occasions were British Quartet Champions.
He has been an educationalist as Senior Instrumental Teacher for Cambridge Area Education Authority, and in 1983 was honoured by the Worshipful Company of Musicians and in 1996 by receiving the English Masters Dedicated Service Award.
David Read will also be judging the Championship Section Entertainment contest with Peter Parkes