2006 4BR Awards - Band of the Year
4-Dec-2006
Who do you think should be awarded the accolade as the 4BR Band of the Year for 2006. Plenty to choose from isn't there?

---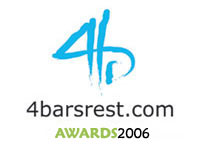 Once more it has been a difficult choice to put forward just five bands worthy of taking the most prestigious title this year than you may at first think for bands ranked in the Championship Section throughout the world.
The usual suspects have had good years, but others have also forced their way up the rankings by virtue of their contest performances and into the consciousness of the banding public with high quality recordings and concerts.

Therefore you may have to look further afield for your possible winners.
We have opted for a five of Brass Band Willebroek; Black Dyke; Grimethorpe Colliery (UK Coal); Brass Band of Central Florida and Eikanger Bjorsvik Musikklag
Other contenders for us though were plentiful, with the likes of Rothwell, Brighouse & Rastrick, Brass Band Fribourg, Fodens Richardson, Stavanger, BAYV, Gothenburg, Brisbane Excelsior, Woolston Brass, PolySteel, Scottish Co-op, Brass Band of Columbus… the list can go on and on.
---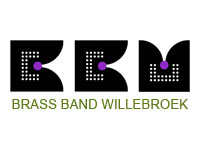 Brass Band Willebroek
The European Championships in Belfast were a truly memorable event and Brass Band Willebroek crowned it all by becoming European Champions. That in itself was a magnificent achievement, but its significance was even more pointed as they did it by beating the very best bands in Europe in what was arguably the strongest field ever assembled for the contest.
It was no real shock either, as over the past five or six years they have shown themselves to be one the of the very best bands in Europe – it was a long overdue success.
They came to the UK later in the year and with a weakened band came 4th at the Masters, but that should not hide that fact that they were deserving champions in Belfast and have perhaps set in motion a period of European dominance at the event for years to come.
---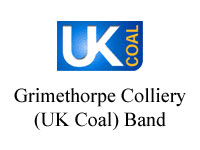 Grimethorpe Colliery (UK Coal)
If ever a band reinvented itself in pure contesting terms in 2006, then it was Grimethorpe. The signs were there at the end of 2005, but this year they have been at times, simply extraordinary.
The arrival of Allan Withington allied to an intoxicating mix of talented but diverse mix of players has heralded an amazing revival on the contest stage. At Bradford and London they were awesome, at Gateshead, perhaps unlucky, at Birmingham, almost criminally overlooked.
To hear them at their best this year has been a privilege few will forget in a hurry, in contest, concert or recording mode.
---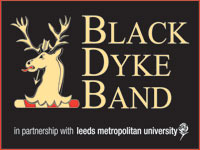 Black Dyke
The standard of their performances at all the major championships in 2006 would in any other year perhaps given them a clean sweep of all the titles. Instead they had to be content with just the one – and a truly memorable one it was at Birmingham.
There was no other band that played with such a level of sustained brilliance throughout the contest year, whilst on the concert and recording platform they managed to produce quite stunning performances too.
They remain the band to beat, and ended the year ranked as the number 1 band in the world. That tells you everything you need to know.
---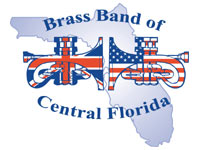 Brass Band of Central Florida
No non European based band has made such an impact on the brass band consciousness like Florida since perhaps the great National Band of New Zealand in 1953.
Their performance (and it was a performance in all its glory) at the Brass in Concert Gala Concert and Contest was at times simply breathtaking.
Yes – they do have some way to go before they can match the quality of the very best bands in playing terms, but for sheer bravura and slick professionalism they were a mile ahead of nearly every band there on the weekend. They are no show ponies either, with their domestic win at the US Open proof of that.

They are improving and improving fast and they were not too proud to sit and listen to what they feel they have to learn from our best bands too. Watch out, for when they return again the substance of their playing will be every bit as good as their presentation.
---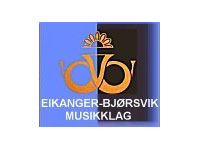 Eikanger Bjorsvik Musikklag
Eikanger did not win their domestic National Championship in 2006, or come in the prizes at the European Championships either.
However, they did win SIDDIS and they also continued to break down musical barriers and set immensely impressive new standards for themselves in the recording studio and on the concert stage.
They were unlucky in Bergen and Belfast especially and they showed their class in Stavanger, but their recordings this year were of the very highest class, whilst the insistence of producing high profile concerts to try and widen the audience base for brass band music both in Norway and beyond was exemplary and significant.