2006 4BR Awards - Conductor of the Year
4-Dec-2006
Who do you think should gain the accolade as the best stickman (or woman) for 2006. There have been some pretty exciting talents on show on the podium in the past 12 months, but who do you think was the best?

---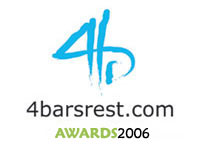 Another desperately difficult choice for you to make here for whom you thought was the top conductor of the year in 2006 - just like last year in fact (and the year before!) We have taken into account not only contest performances (and not just those who directed winners either), but also concert performances, radio and CD releases.
The bottom line for conductors will always be whether or not they are seen as a winner, but there is more to the art and craft of stick work than that.
Once more the usual names come readily to mind (due mainly to their success it must be said), but there has also been a great number of others worthy of closer inspection. This year we have gone for a selection of Frans Violet, Allan Withington, Nicholas Childs, Michael J. Garasi and Elliot Darwin.
The list of MDs we could have nominated ourselves was as long as Philip Harper's arm with the likes of Robert Childs, Richard Evans, David Roberts, Allan Ramsay, Philip Harper himself, Hannes Buchegger, Garry Cutt, Howard Taylor, David Gallaher, John Collins, Paul Andrews, Sharon Stansfield, John Berryman, Simon Stonehouse, Ian Porthouse, Steve Bastable, Russell Gary, Chris Wormald and a whole host of many, many more well worth a hatful of votes.
---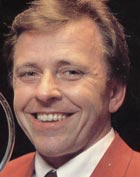 Frans Violet
Frans Violet has been an inspirational conductor of brass bands for so long now that it seems strange that it has taken a second European Championship win to force him back into the spotlight.
At Belfast (as well as a cracking performance in the Norwegian First Section with Tomra) he was outstanding, delivering two lyrical and deeply musical readings of two very diverse scores.
He may not play the notes that come out of the end of his players instruments but he shapes and moulds their delivery with the soft caresses of a father holding a new born baby. In 2006 he has shown that he has lost none of his desire or ability to enthrall and engage the listener both at home or abroad.
---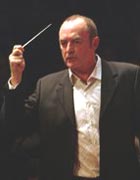 Allan Withington

If there is a better brass band conductor around at the present time than Allan Withington then we haven't seen him in 2006.
He has been a class act now for such a long time that it is easy to forget that his list of achievements on the contest stage bears scrutiny against the very best of the last 50 years. All that and he has done it by conducting bands that can best be described at times as being 'difficult' – talented but unpredictable.
Brighouse, Fairey's and now Grimethorpe – many have tried and many have failed to master and channel their talents, but somehow Withington has that magic touch, and when he brings it to bear he can deliver quite unforgettable performances from his charges.
This year he has been exceptional – from Bradford to Bergen and plenty in between.
---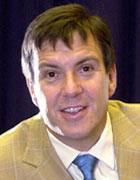 Nicholas Childs

To many, the MD of Black Dyke has the hardest job in the banding world; Success is expected, failure cannot be tolerated.
2006 saw them claim just the one 'major' at the British Open, but what a major it was; a stupendous performance that left perhaps the strongest ever field in the history of the contest in their wake.
Add to that performances at Bradford, Belfast and London that on any other day would most probably have won 9 times out of 10 and you can see why he continues to set the standard for others to follow. That standard never seems to falter, be it on the concert or recording platform – as 2006 showed as well. Hard?
It's a near impossible job that the Welshman continues to do so brilliantly well.
---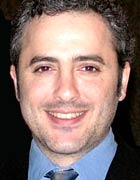 Michael J. Garasi

Last year we said to people to keep an eye out for this newcomer to the brass band scene, and in 2006 our prediction about him came startlingly true: The man is 100% pure class.
It is hard to suggest we have seen a more charismatic, yet astoundingly professional MD all year on our travels. His direction of a brass band places the amateur histrionics of others into a tin hat, yet he still has the modesty and hunger to learn and develop even though he is a Rolls Royce musician compared to the procession of Vauxhall Corsas we take for granted too often in the UK.
At Brass in Concert he was up there with the very, very best – an American version of Richard Evans and Bramwell Tovey all rolled into one. Any top band should mortgage their bandroom to get him next year.
---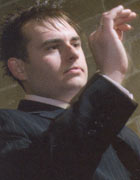 Eliot Darwin

Eliot Darwin is the genuine article. A talented musician and modest young man, he is also a very fine conductor in the making too.
It is not often we get to see such talent in the Fourth Section, where enthusiasm and hard graft are the usual prerequisites to success, but on each occasion we have seen this conductor, his innate sense of musicianship, insistence on getting the basics right, the encouragement of players on stage and the ability to allow the music to flow without recourse to soft exhibitionism has impressed us greatly.
If only all young (and not so young conductors) had the same attitude, the standard of banding in this country would go through the roof.