2006 4BR Awards - Player of the Year
4-Dec-2006
We have some of the greatest talents in the world within our movement, but who do you think was the one absolute star of the year?
---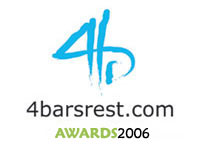 The brass band movement continues to be blessed with a bumper crop of possibly the greatest players in history at present. Later this month we will reveal the 25 players plus percussionists who will be nominated in our 4BR Band of the Year, and to be honest we could have picked two or even three bands of fantastic players.
That said, for this category we had to look at those players we thought made the greatest impression not only on the brass banding scene, but also in developing their profile as performers to the general public as a whole in the past twelve months. It is of course about how they play on the contest and concert stage, but that isn't everything.
We have therefore plumbed for selection of Katrina Marzella, Steven Mead, Ben Thompson, Bert Van Thienen and Roger Webster.
We could have easily though gone for the likes of Richard Marshall, David Childs, David Thornton, Owen Farr, Alan Morrison, Michael Dodd, Runar Vaernes, Philip Johnston, Michelle Ibbotson, Bob Blackburn, Graham Fraser, Paula Russell, Kirsty Abbotts… and the list goes on and on.


---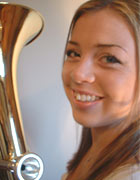 Katrina Marzella

A young lady with the musical world at her feet. Katrina Marzella is an outstanding musician and an exceptional baritone player, and in 2006 she showed us all why.
Her victory at the British Open Solo Championships was clear cut and delivered with such aplomb, whilst here contest (at the recent Brass in Concert contest for instance) and concert performances too have never fallen short of the very highest standards, she herself sets.
On recordings she has oozed class and engages the listener from the very first note to the last. Some player this girl and a deserved recipient this year of a BBC bursary too.
---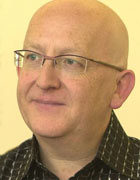 Steven Mead

Is there any brass player in the world at the moment who is working as hard, or as well, to enhance the image of the euphonium as a true artistic instrument?
From Milan to Japan, Mozart to Vinter, Steven Mead's performances have rarely been short of outstanding, invariably, consistently brilliant.
His recordings this year have been some of the most significant for the euphonium at any time in its historical repertoire development, whilst his almost evangelical approach to the instruments promotion has given it a new profile few could have imagined possible.
---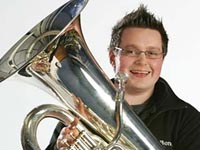 Ben Thomson

A young man with a future of unlimited potential ahead of him. We are accustomed to hearing prodigious young talents on the smaller brass instruments, but rarely on the Eb tuba, and rarely delivered with such maturity from one so tender of years.
His performance in winning the BBC Radio 2 Young Brass Musician of the Year really did capture the imagination, but he then went on to perform with astonishing maturity and musicianship on the contest and concert stage with the likes of Black Dyke (and next year Brighouse & Rastrick at the RNCM Festival). His musical career can take him a far as he wishes.
---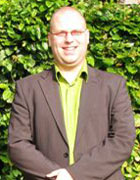 Bert Van Thienen

We have become accustomed over the years to appreciate a small (and we do mean small) band of world class soprano cornet players in top class bands. Bert Van Thienen is one of them.
The Belgian is one heck of a player, and as he showed with his contest performances with Brass Band Willebroek and also with YBS he deserves his place in that very select band.
This year he has been on exceptional form, producing soprano cornet playing of the very highest class (winning the Best Soprano prize at the British Open); solid and secure throughout the entire range, pure in tone and with the ability to 'top off' a band like a cherry on a cream cake. 100% the real deal.
---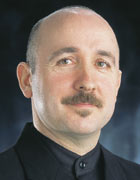 Roger Webster

Once again you can only sit back and admire the brilliance of a performer non-pareille. Each and every time we have heard him this year he has never been anything other than exceptional. At Bradford he was on another planet, whilst at all other majors he didn't put a foot wrong.
On the concert platform too he continues to deliver performances that invariably take the breath away with a modest nonchalance only the very finest performers in the world have in their lockers.
He remains 'The Man'.