2006 4BR Awards - CD/DVD of the Year
4-Dec-2006
There have been some fine recordings released by numerous band during the past 12 months, but which one did you think was the best of the lot. There was plenty to choose from.
---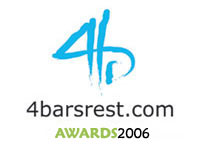 Amid reports we hear that sales of brass band CDs are not what they used to be, it is strange therefore to report that 4BR now carries over 600 titles from which to buy and still has trouble in keeping up with the sales of the most popular releases from the very best bands in the business.
The reason for our optimism is that the standard of releases from just about every band from Championship to Youth is now put together with a greater degree of professionalism than ever before, and therefore the difference between good, very good and truly great releases is becoming less and less each year. We have also opened up this category to include DVD releases.
We have reviewed many CDs and DVDs this year on the site and we have come up with these six who we think are the best of a pretty good bunch in 2006.
Our nominations are: '20 Supreme Years' – Eikanger Bjorsvik; 'Golden Year' – Black Dyke; 'Heaton – Volume 4' – Black Dyke; 'Nyman' – Wingates Temperance; 'The Lighter Side of Elgar Howarth' – BAYV Band and the DVD from the 2006 European Brass Band Championships.
We reprint our short reviews next to each as well as the links to the full reviews that appeared on the 4BR site.
There were plenty of others our team liked a great deal, although we will have to put the likes of 'Kaliedoscope' – Enfield; 'Festive Impressions' – YBS; 'Brass Band Classics' – Volume 5 – BAYV; 'Ghost Train' – Fodens Richardson; 'St. Magnus' – ISB; 'Origins' – ISB; 'Concert Collection' – Rothwell Temperance; 'History of Brass Band Music – 1970 – 2000' – Grimethorpe Colliery and many more out for your vote and selection.
---

20 Supreme Years
Howard Snell and Eikanger Bjorsvik Musikklag
Conductor: Howard Snell
Soloists: Tormod Flaten, Marin Winter, Gyda Matland, Jane Westervik, Grethe Tonheim, Hagne Holmos, Espen Haukas, Andreas Lien Roe, Craig Farr
Bocchino Music Recordings: CDBOCC106

When an extraordinary brass band, crammed with fine musicians, celebrates a successful 20-year relationship by recording a carefully chosen programme of cutting edge compositions and arrangements, all under the masterly direction of one of the greatest influences on modern brass band repertoire and performance, then the listener can expect to be in for a treat.
When that combination is Eikanger-Bjørsvik and Howard Snell, then that expectation further heightens. Add to the mix the groundbreaking recording and editing techniques employed by Steven Mead and the final product allows us to sit back and enjoy, at a level of detail never previously experienced in the genre, the wonderful musical journey that makes this a milestone in brass band recording history.
http://4barsrest.com/reviews/cds/cd246.asp


---
A Golden Year
Black Dyke Band
Conductor: Dr. Nicholas Childs
Doyen Recordings: DOY205
Total Playing Time: 75.45

2005 was a real Golden Year for the Black Dyke Band and their conductor Dr. Nicholas Childs.
Here the band shows just why they won the European Championships and British Open as well as coming runners up at the National Championships. In addition they also showcase the wonderful celebratory music of Philip Wilby that provided the fulcrum to many of their most memorable concert performances throughout the year.
All the pieces are given excellent performances and this release is a worthy celebration of the band and its achievements in its 150th year.

http://4barsrest.com/reviews/cds/cd248.asp


---

Heaton – Volume 4
Black Dyke Band
Conductor: Nicholas Childs
SPS Recordings: SPS218CD
Total Playing Time: 63.27
A quite outstanding recording of the final three works from the great composer for brass in what has been a magnificent series.
Three stunning works are performed quite brilliantly by Martin Winter, Black Dyke and the Black Dyke Sextet, and it is difficult to suggest that you can hear better playing of better serious compositions for brass anywhere. A recording of the very highest class and a must for any serious lover of the brass band medium.

http://4barsrest.com/reviews/cds/cd282.asp
---

Nyman Brass
Wingates Temperance
Conductor: Andrew Berryman
MN Records: MNRCD110
Total Playing Time: Approx 60 mins
This is one of the most interesting and enjoyably distinctive releases of the year and a real coup for Wingates Band, and the brass band movement. Let's hope we hear more of this combination in the future, and perhaps see if we can persuade Mr Nyman to write something substantial for us too.
http://4barsrest.com/reviews/cds/cd285.asp


---

The Lighter Side of Elgar Howarth
Buy As You View Band
Conductor: Dr. Robert Childs
Soloists: Owen Farr, David Childs, Chris Thomas, Joanne Deane, Susan Thomas, Michelle Ibbotson, Andrew Williams, Ian Williams, Chris Turner, Darren Thomas
Doyen Recordings: DOYCD215
Buy As You View and their MD Robert Childs have produced a little cracker of a release with this CD.
The playing is top notch, the production values excellent (the sleeve notes in particular) and of course, the music ensures you can enjoy one of the best lighter 68 minutes of music making for a long, long time. It has been well worth the wait.
http://4barsrest.com/reviews/cds/cd301.asp


---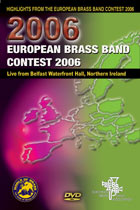 DVD: Highlights of the European Championships 2006

A double DVD release that is packed with the highlights of a week of European competition that was held at the Waterfront Hall, Belfast.
It is a tremendous visual and aural reminder of everything that was fantastic about a great weekend in a fine city and superb venue (and well as expertly recorded too).
You may think recording brass bands wouldn't be very interesting to view, but after a couple of moments you will be drawn into all the excitement and drama as you can literally see the sweat pouring from the brows of players as they strive towards European glory.