2006 4BR Awards - Test Piece of the Year
4-Dec-2006
What was the best piece any band performed during 2006 then? Lots of stuff played - some great, some good, some not worthy of a mention maybe?
---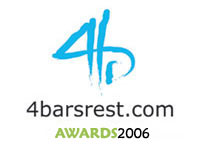 There was a fine selection of something old, something new, something borrowed and something…well not quite blue, but you get the drift, this year in the test piece stakes.
We do point out that we can only select in the category those pieces that have been chosen as set works first, then subsequently as own choice selections at contests in 2006.
There was an eclectic selection to choose from – right from the Championship Section down to the Fourth and Youth Sections, and it is nice to report that there seems to be more original works surfacing for our major contests throughout Europe than for some time.
Still plenty for the bands and their Musical Directors to get their teeth into this year, with these five sticking in the minds for us: 'Purcell Variants' by Peter Meechan; 'Vienna Nights' by Professor Philip Wilby; 'Klang(!)' by Ørjan Matre; 'Little Christmas' by Elaine Agnew; 'Anglian Dances' by Alan Fernie.
There were plenty of others to take into consideration as well for our nominations, such as 'Journey to the Centre of the Earth', 'The Promised Land', 'St. Magnus', 'Sinfonietta', 'Valerius Variations', 'Prometheus Unbound', 'A Royal Mile Suite', 'Episodes in Bras', 'Facets of Glass', 'Music for the Common Man,' 'Blitz', 'Judges of the Secret Court', 'Lydian Pictures'… the list is near endless.
---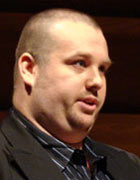 Purcell Variants – Peter Meechan

Peter Meechan is one of the best brass composers of his generation, and one of the most important for the movement as a whole too.
'Purcell Variants' was first commissioned for the Black Dyke Band and premiered a couple of years ago, but it was used at the Butlins Mineworkers Championships this year in the First Section and made an immediate impact.
Superbly structured and thematically developed with a nod to the past and more than a few winks to the future. A super piece from a super composer.
---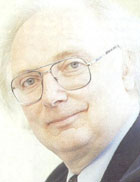 Vienna Nights – Philip Wilby

The cynics may say that Wilby's best works are usually those that incorporate other peoples music, but that would miss the point completely. His best work is simply fantastic whether he writes it all or not.
'Vienna Nights' was a delight. Brilliantly conceived and executed, with wit, insight and a real intuitive understanding of the Mozart genre. It was a joy to listen to, and we suspect, a joy to perform.
Wilby is the closest we have to a compositional genius for brass and 'Vienna Nights' proved it in spades.
---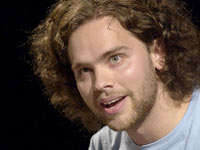 Klang(!) – Ørjan Matre

4BR enjoys compositions that come slightly from left field, and although this one wasn't quite the curve ball that you would have expected from its onomatopoeic title, it certainly raised the eyebrows.
It did so quite brilliantly though; a composition of colour, light and shade, musical imagery, wit, pathos and insight.
Clever indeed, but not too clever by half, and all from a composer still in his early twenties. It was a cracker.
---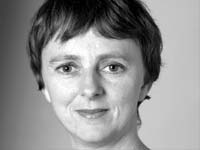 Little Christmas – Elaine Agnew

It is not often you get to hear a piece with an almost visceral intensity such as this one. This was a musical story that couldn't have been told any better if it appeared on 'Jackanory' read by Sir Ian McKellen.
It had it all – crammed into a picture postcard package that thrilled the emotions and engaged the mind of the listener in a vice like hold.
It deserves to be heard time and time again.
---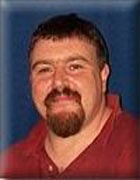 Anglian Dances – Alan Fernie

Fourth Section test pieces nowadays often provide the most enjoyable music of all to listen to at a contest weekend, and Alan Fernie's cracker was a perfect example.
Written to test as well as enjoy it was a musical photoshop of snapshots of East Anglia that combined all the basics required to sort the best bands from the rest with a wit and insight that only a masterful composer for brass can understand and communicate.
Each of the movements was a little gem and as a result every band who took to the stage to play it, brought something to it, and away from it. A perfect picture of England written by a Scotsman too.