2006 4BR Awards - Contest Performance of the Year
4-Dec-2006
Here is a real tricky one for you to vote on. What was the very best contest performance you heard during 2006 - and we don't just mean one that took the winners prize either. There is a possible endless selection to choose from...
---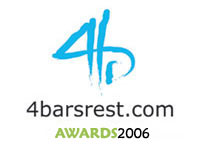 Literally hundreds to choose from for you here isn't there? Any winning performance - be it in the Fourth Section or Championship level deserves a mention, as well as those performances where the players and especially the audiences thought thrilled the pants off them, but didn't get even a mention from the adjudicators.
This could have been an endless list, but we narrowed out choices down to the six (it was that hard to separate them out for us) which we thought deserve consideration, and they were: Manger Musikklag at the Norwegian Championships; Eikanger Bjorsvik at the Europeans own choice; Black Dyke at the British Open; Grimethorpe at the Yorkshire Regionals; BAYV at the Europeans.
They are all Championship performances this year as in terms of sheer brilliance it would be hard to beat them anywhere and at any level.
We would add that we could have easily replaced all five with some or all of the following though; Grimethorpe or BAYV on 'Judges' at London; Dyke on 'Extreme Makeover' at Belfast; Brighouse or Florida at Brass in Concert; Willebroek at Belfast; Rothwell at the Masters; Fodens at the Masters; Fodens again at the English Nationals; Pennine Brass at Bradford in the First Section; Newbridge (Celynen) in Wales in the Second Section; Dodworth at Bradford in the Fourth; Oldham (Lees) at Pontins in the Fourth; Flixton at Harrogate; Kibworth at Harrogate; Eikanger at the Norwegian Nationals (set work); Mount Charles at the National Youth Championships; West Lothian at Scottish Youth Championships; Greater Gwent Youth at the National Youth and Pontins British Open Championships too.
Again the list was just about endless and we could have put forward a persuasive case for any and plenty more, so get your thinking caps on.


---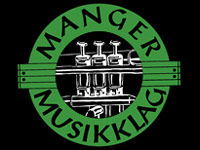 Manger Musikklag
Cantigas (Torstein Aagaard Nilsen) – Norwegian Nationals
Conductor: Dr Robert Childs

An amazing piece and given a quite stunning performance from Manger under the direction of Dr. Robert Childs.
Its three conjoined movements explored new musical territory, but it was the way in which the MD gave space and time for the music to speak and the way in which each of his performers (soloists especially) followed his instructions that made this a memorable listening experience.
It was stunning.
---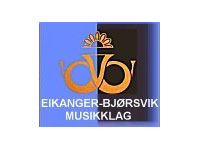 Eikanger Bjorsvik Musikklag
Riffs and Interludes (Torstein Aagaard Nilsen) – European Championships
Conductor: Bjorn Sagstad

Forget that this performance only managed to come 7th in the own choice section of the Europeans. We don't know the reason why it shouldn't have won that section of the contest.
This was a simply awesome performance that only Eikanger playing at the very top of their form can attain. The MD let the emotion of the music flow out, whilst his performers gave every last ounce of effort and inspiration to the cause.
The sense of musical imagery was conjured with alarming intensity with the result that it was one of those rare performances that really does deserve to live long in the memory banks for all the right reasons.
---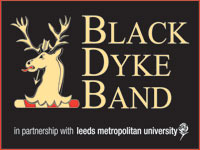 Black Dyke
Vienna Nights (Dr. Philip Wilby) – British Open
Conductor: Dr. Nicholas Childs

If ever a definitive performance was given of a test piece then this was it. Dyke were on a different planet at Birmingham and delivered a performance that had the lot – and more besides.
That it won was without question, that it deserves its place in the pantheon of truly epic Dyke performances of history, without doubt.
---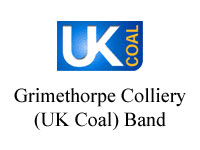 Grimethorpe Colliery (UK Coal)
Journey to the Centre of the Earth (Peter Graham) – Yorkshire Regional Championships
Conductor: Allan Withington

It may be a piece that is all smoke and mirrors, but when it is played like it was by Grimethorpe at Bradford then the illusionist David Copperfield would have paid millions to get the magic formula off them.
It was like being taken to the Saturday morning pictures to watch one of the Harry Hausen stop-go animation pictures with dinosaurs and special effects – it just thrilled your pants off.
---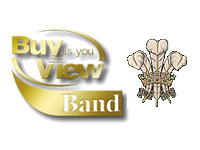 Buy As You View
The Promised Land (Kenneth Downie) – European Championships
Conductor: Dr Robert Childs

It may not have delivered to the Welshmen and women the promised land of the European Championship title, but it came as close as anything you could imagine.
This was a tour de force performance of such technical brilliance that you overlooked the fact that it was a subtle as a Welsh pack of rugby forwards rucking a prone Englishman on the wrong side of the ball at Cardiff Arms Park.
What playing though – it sent a shiver down the spine.