2006 Scottish Open Brass Band Championships - The Adjudicators
24-Nov-2006
These are the eight ment who the bands will have to impress at Glasgow this weekend.
---
Scottish Open: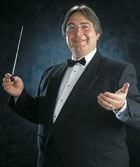 Dr Robert Childs:
Robert was born and bred in the South Wales valley town of Tredegar. He is an Associate of the Royal College of Music, a Fellow of the London College of Music, and gained a distinction in a Master's Degree from the University of Leeds he also holds a Post Graduate Certificate in Education from the Open University and is currently following a doctoral program at The University of Salford.
Robert has conducted and performed with most of the top bands in the north of England. He was Principal Soloist and Bandmaster of the Yorkshire based Black Dyke Band for ten years, as a player winning the European, British Open and National Championships. In his capacity as Bandmaster with 'The Dyke' he conducted memorable concert performances with; Susanna Walton, Lesley Garret, Philip Smith, James Watson and The Beautiful South.
In addition to his extensive brass band experience he has performed with many of the Country's leading orchestras and still performs as a euphonium soloist all over the World.
In May 2000 Robert was delighted to accept the invitation to become the Professional Music Director of the 'Buy As You View Cory Band' from the Rhondda in South Wales. This appointment has re-united him with Wales and associated him with the band he has held in such high esteem since being a boy.
Robert steered Cory to a 'Historic Double' contest success, when they won both the British Open and the National Championships of Great Britain in 2000. They were also runner's up in the European Championships the following year, winning the set –test piece by three clear points. He was also the recipient of the coveted Harry Mortimer Maestro award for his outstanding ability as a conductor.
Apart from his obvious talents in the contest field he has also developed the Band's musical horizons. The Buy As You View Cory Band is 'Band in residence' at the Welsh College of Music and Drama (where Robert is currently Director of Band Studies). He has appointed Dr John Pickard as the Band's 'Composer in Residence' and is championing new music.
Robert's interest in research has also resulted in the historic first performances of 'Battle Song' by Havergale Brian and 'A Tydfil Overture' by Joseph Parry.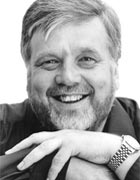 Stephen Roberts:

Stephen Roberts received his first school music lessons from Sir Harrison Birtwistle, who encouraged him to take up the French horn and pursue a musical career which embraces many different aspects of the profession. After studying the horn with Alan Civil (at the Royal College of Music) and composition with John Casken and John Joubert (at the University of Birmingham), Stephen co-founded the Fine Arts Brass Ensemble with whom he gave over 2000 concerts in more than 60 countries.
He was also responsible for most of the ensembles arrangements, which are now played and recorded by brass groups around the world. Although Stephen was brought up as an orchestral player, playing as a freelance with nearly all the orchestras in the U.K., it was not long before he became involved with brass bands. He became musical director of the Jones & Crossland band back in 1983 and achieved considerable success in competitions, winning the Midland Area Contest, The Grand Shield, The Pontins Championship, The Rothman's Entertainment Contest and a prize in the National Finals within his first year of 'banding'.
He later became musical director of the The Desford Colliery Band and guest conductor and advisor to numerous others, including most recently, the Isouard Band of Malta. His arrangements also form part of the repertoire of bands around the world and his brass version of Holst's Planets has received universal critical acclaim.
Lately Stephen has been developing his career as a composer and teacher. He is Professor of Orchestration at the Royal Military School of Music, Kneller Hall and visiting lecturer in conducting and orchestration at Birmingham University. His compositions are played by a wide variety of artists and recent performances have included a work for Brass & Steel bands, premiered at the Millennium European Festival of Brass Bands; a Trombone Octet for the 2002 Isleworth Festival; a Wind Octet for the 2003 centenary celebrations for Malvern Concert Club and a chamber work for the Britten Sinfonia for the 2003 Spitalfields Festival which was featured on BBC Radio 3.
His Concertante for 4 Horns & Orchestra was also broadcast on Radio 3 by the BBC Symphony Orchestra and Stephen recently wrote and conducted the theme and incidental music for the 6-part Carlton TV series "The Real Brassed Off". This was made into a feature album by E.M.I. records.
Stephen still plays the horn and is also an associate conductor of the English Symphony Orchestra with whom he has performed several of his compositions. He still enjoys arranging and has recently acted as M.D. and arranger for artists as diverse as "Posh" Spice, Leo Sayer, Gerry Marsden (Gerry of the 'PaceMakers'), Gary Brooker (of Procul Harem), Jasper Carrott and David Stewart (of Eurthymics).
Stephen has held a variety of teaching posts, including Professor of Horn at the Birmingham Conservatoire, and gives master-classes around the world at academies such as The Royal Academy of Music, The Cairo Conservatoire, The University of Los Angeles, Tokyo Conservatoire and The National Youth Brass Band of Great Britain.
He has adjudicated in many fields of competition, including brass band and solo contests around Europe and the BBC Young Musician of the Year. He is also a regular external examiner for performance degrees at universities and conservatories.

---
Scottish Challenge Shield: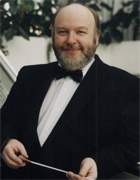 Nigel Boddice:

Nigel Boddice, Hon A.R.A.M, enjoys a busy, impressive and enterprising international conducting career. Among the highlights so far, are concerts, recordings and a live CD project for Naxos with the BBC Scottish Symphony Orchestra and some highly enjoyable children's concerts with the Ulster Orchestra in Northern Ireland.
For the last seven years he has been regularly commuting to Norway, having accepted the role as Chief Conductor to the Royal Norwegian Navy Band [K.N.M.M], and led the ensemble to a new and much admired international standing. He studied at the Royal Academy of Music, London and later with both the distinguished Scot Sir Alexander Gibson and the Polish Maestro Jerzy Maksymuick.
Currently he is on the staff at the Royal Scottish Academy of Music and Drama. Nigel has been honoured in the past by the Worshipful Company of Musicians, London, being the inaugural recipient of the Mortimer Medal for his beloved work in musical education principally for West Lothian, and also by the Society of Scottish Composers for his prolific presentation of contemporary works. Over the last five years he has worked with countless orchestras and bands of every combination, which has formed the basis of a strong repertoire in several mediums.
He has recorded much for Radio and TV and has also completed several CD`s for Naxos, Doyen and Polyphonic. Recently, through his Scandinavian connections, he has been especially lucky to have collaborated with Ole Edvard Antonsen, Christian Linberg, Michaela Petri and Solveig Kringlebotn.

Back home in the UK, Nigel has continued with his distinctly versatile approach to work by directing and presenting the Salon Orchestra throughout Scotland and making New Year's Day appearances with the Philharmonica of Scotland.
Throughout the years, choral music has been an additional interest and featured in many a concert with for example, the Edinburgh Royal Choral Union, the National Norwegian Girls Choir from Oslo and Norway's legendary Silverboys. Future travel and concerts are planned and anticipated in Argentina, Germany and Denmark. Future Summer Schools include return visits to the National Youth Wind Ensemble of Scotland, Glasgow Schools Orchestra , Moray and the R.S.A.M.D. Junior Orchestra.
Finally a brand new venture has just newly developed in Molde, where Nigel will direct their three orchestras amid the panoramic mountain landscapes of Middle Norway. He has conducted once at the European Contest, in 1979 when he led CWS Glasgow into 7th place overall. He has adjudicated at the contest on two occasions – in 1997 and 2000 on the Own Choice Section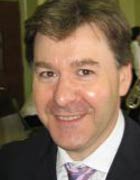 John Roberts:
John began his musical career at the age of 10 with the Rothwell Temperance Band, eventually being appointed deputy conductor at the age of 21.
He reached the final of the 'Young Conductor of the Year' in 1984 and with the Rothwell Band he conducted them to success from the Third to the Championship Section winning many contests and competing at the British open and All England Masters Championships.
He also conducted the Black Dyke Band and was appointed MD at the British Steel Teeside Band in 1993, directing them to the National Finals before becoming MD of the EYMS Band in 1997, winning the North of England Regional Championships.
Latterly he has conduced the former combined bands of Jayess (Queensbury) and Jayess '87 when they combined to form the United Co-op Yorkshire Brass Band. He recently left the band after a highly successful period that included their record breaking trip to the New Zealand National Championships.
---
Scottish Challenge Cup: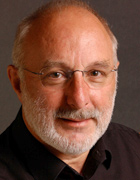 Kevin Wadsworth:
Kevin started playing cornet aged 6, retired at 7 and came out of retirement aged 8! Soon moving to tenor horn, his development was so rapid that after only 5 years he was appointed as the youngest ever member of Black Dyke Mills Band.
At this time he was also a member of the National Youth Band of Great Britain and was the first recipient of the Pye Records Trophy for the band's outstanding soloist.
Leaving Dyke for 3 years during his time at Teacher Training College in Winchester, he became a founder member and principal horn with the City of London Band - the only student not studying full-time at a London Music Academy.
Returning to Dyke as principal horn after qualifying at college, he totalled 16 years' service to the band until 1982.
After a few years' break from playing, during which time he began his conducting career, he played trumpet and flugelhorn over a two-year period in the brass section of a 30 piece big band and developed a good knowledge of swing and big band music.
He returned to tenor horn with Marple Band, and the world-famous Brighouse and Rastrick, again on solo horn, where he completed his total of 7 National Championship and 5 British Open Championship victories.
His final National was 34 years after his first - still on solo horn! He was a member of the famous Kings of Brass throughout its existence - on solo horn!
He began his conducting career in the Huddersfield area, a region steeped in brass band musical history, where he spent some years with Meltham, Holme Silver and a short stay with Hepworth before being appointed to Carlton Main in South Yorkshire.
He has worked with numerous famous names in television and entertainment, including Petula Clarke, Anthony Newley, Paul McCartney, Andre Previn, Aled Jones, Julian Lloyd Webber, Nigel Kennedy.
He now concentrates on free-lance conducting and adjudicating and is on the Federation Panel of Adjudicators, as well as a member of the National Association of Brass Band Conductors.
He has competed and adjudicated at almost all the major contests and has travelled widely, including Scotland, Wales, Switzerland, France, Spain, Germany, Canada, Norway, Australia and New Zealand in a musical capacity.
Kevin is equally at home, presenting concerts for other bands, and spent five years as co-presenter of the weekly BBC radio programme, GMR Brass.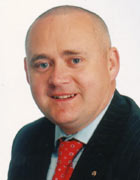 Steve Pritchard Jones:
Steve started playing a brass instrument at the age of eight with Porthywaen Silver Band and went on to study music at Liverpool and at Trinity College of Music, London before beginning a career in the performing arts as a conductor, player, composer, teacher and adjudicator.
As Head of Expressive/Performing Arts and Community at Belvidere School in Shrewsbury he heads a large department specialising in Art, Drama, Dance and Music. He is also the Shropshire Learning Representative for the National Union of Teachers and in his spare time Steve is Chairman of Shrewsbury Round Table.
An active musician Steve guests with many of the countries finest brass bands as conductor and player. Alongside freelance work Steve is Musical Director of The Band of West Mercia Constabulary and until June 2006 was Musical Director of North Powys County Youth Band. Steve plays trumpet and keyboard regularly in theatre productions and has performed with the brass section of the Royal Liverpool Philharmonic Orchestra and has worked for both Granada and the BBC.
Steve has recently worked with both Tredegar Town Band and Cwmaman Band. In October 2006 Steve is engaged to conduct a major concert at Symphony Hall in Birmingham involving Tredegar Band, West Mercia Constabulary Band plus representatives from Midlands bands to form a 170 strong brass band with a 320 strong male voice choir and the Birmingham Symphony Orchestra Young Voices.
Steve tutors on brass band courses and workshops throughout the UK and is house tutor with the National Youth Brass Band of Great Britain and the National Children's Band of Great Britain.
Steve was one of the first recruits on the Adjudicator Training Scheme organised by the Welsh Regional Committee and directed by Brian Buckley. His adjudicating schedule is very busy and adjudicates all over the UK at local and regional contests. In 2004 he adjudicated the 3rd and 4th Sections in Wales, 2005 Championship and first sections in Scotland with David Read, 2006 2nd and 4th sections West of England with Alan Morrison and in 2007 booked to judge at Yorkshire, Midlands and London and Southern Counties regional championships plus many local association contests.
Steve is booked to adjudicate the 2006 3rd section Lower Section Finals in Harrogate. In July 2006 Steve graduated with a Licentiate Diploma in Brass Band Adjudicating from Salford University in association with the National Association of Brass Band Conductors.
A member of the National Association of Brass Band Adjudicators and the National Association of Brass Band Conductors.
---
Scottish Youth Championships: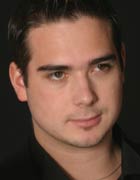 David Childs:

David Childs is the current 'International Euphonium Player of the Year', a title he won for the first time at the age of eighteen. During the same period he became the only euphonium soloist ever to win the brass final of the classical 'BBC Young Musician of the Year' competition and was also awarded a Silver Medal from the Worshipful Company of Musicians.

David made his BBC Proms solo debut in 2001 with the BBC Philharmonic, and later appeared as a soloist with the Royal Philharmonic Orchestra at the Last Night of the Welsh Proms. He has already completed numerous tours of America, Australia, and the Middle East and in the last two years has premiered five new concerti for euphonium including Hoddinott's, 'The Sunne Rising - The King Will Ride'.

Last year saw David win a Yamaha Foundation of Europe International soloist award, a Star Award from the Countess of Munster Trust, the Leggett Award from the Musicians' Benevolent Fund, a distinction in Professional Performance from the RNCM in addition to the RNCM's coveted Gold Medal Award.

His première performance with the RNCM Wind Orchestra of Carl Rutti's Concerto for Euphonium was listed above performances from the Hallé Orchestra and the BBC Philharmonic as Manchester's Première of the Year 2002 in the Classical Music Magazine. David's second solo album, Metamorphosis, has received international acclaim and is regularly featured on Classic FM. His latest solo album is entitled Hear My Prayer and was recently released on the Doyen label.

Having graduated from the RNCM with a first class honours degree and the Royal Welsh College of Music & Drama with a Master of Music degree David is now a specialist euphonium tutor for the Birmingham Conservatoire and the Royal Welsh College.

David made his Wigmore Hall debut last year and recently gave a recital in London's Purcell Room as part of the Park Lane Group's Young Artists New Year Series. Following concerto performances at this year's BBC Proms, Cheltenham and Harrogate International Festivals, he is now looking forward to future performances at home and abroad.

David has already achieved a great deal as a young euphonium soloist, but is now more than ever dedicated to raising the profile of his chosen instrument. As a Besson solo artist and an ambassador of Youth Music's 'Endangered Species' initiative, David is well on the way to proving the euphonium as a solo vehicle within the classical world of music, something no other euphonium soloist has yet achieved.
Alaistair Orr:

We have no biography details at present.