2006 US Open Brass Band Championships - Introduction and dodgy predictions
1-Nov-2006
4BR will be in Arlington Heights, Illinois again for the US Open Brass Band Championships. With perhaps their finest line-up yet, this promises to be another great event.
---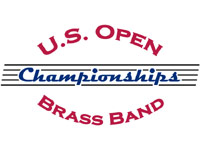 November 4th
St. Viator High School
Arlington Heights, Ilinios
Pushing the growth of the brass band scene in the United States even further is the fourth US Open Brass Band Championships in Arlington Heights, Illinois.
The U.S. Open began four years ago to help further the development of banding in the States. Who would have know four years later what an impact it has had.
The entertainment contest format has not only pushed bands to contest at a higher level than ever (as now some bands are doing two and three contests a year), but also improved the performance level and visibility of the participating bands concert performances.
As a result, there are more bands competing in the United States then ever before and more importantly more bands are getting the opportunity to hear other bands and perform in front of each other. Various performance techniques other than just playing are often highlighted at an entertainment contest, and the various solos, choreography etc... certainly has to impact bands in the States in a positive matter.
Furthermore, for the third time in four years a band from the United Kingdom will be competing at the US Open and it is always a delight for those in the States who don't frequently travel to hear another band from the UK in person.
Another exciting part to this years contest is that Central Florida and Fountain City may have a bit more to prove because of the visiting Jaguar (Coventry) Band. Both bands will be competing in the UK over the next seven months and may want to start on the right foot by making a favourable impression over their British Guests.
The format of the US Open is that of an entertainment concert programme, a format that suits the bands here, and their undoubted ability to bring their special brand of audience friendly music and choreography should result in a fine event.
Over the past several years the entertainment programme has showed some evolution with more bands featuring various bits of choreography. There have also been a couple of 'themed' shows including last year's runner-up "Cowboy" performance by the Motor City Brass Band. We are very much excited to see what this year's contest will bring.
We very much have enjoyed the buskers event from the night before and hope to also offer you our busker's prediction after we preview the Busker's at Peggy Kinnane's on Friday night.
Both the Buskers Preview and Banquet have turned out to be fantastic social events and have created another grand opportunity for comradary between bands in a country that is so spread out. One also can't help but have a good time and be entertained when Frank Renton is the compere.
As to a possible winner then?
What seemed last year like a relatively easy prediction to make last year has now become quite hazy. Central Florida is still the band to beat, with Fountain City having come on strong in their brief history, and due for a result. How will the Jaguar (Coventry) Band from the Midlands finish? Will Motor City crash the party again? Or will some other band take their place.
In spite of the three favourites, seven of the eight bands could make a legitimate run at the title, which is why this is such a fun contest to see. To win the entertainment contest obviously takes good playing, but which band will have the X-factor on the day?
We will lay our necks out on the line once again, this time perhaps going against our common sense and scientific predictions with simply a gut feeling...
4BR Prediction:
1. Fountain City BB
2. BB Central Florida
3. Jaguar (Coventry) Band
Dark Horse: Sheldon Theatre BB