2006 National Championships of Great Britain - The Conductors records
24-Oct-2006
4BR looks at the records of the 20 conductors trying to add a National title to their CV this year to see if they are really as good as their record suggests.
---
What a wide band of talent and experience we have on show here this year. After just the one debutant (Simon Stonehouse) making his appearance twelve months ago this year sees four treading the boards for the very first time.
Michael Thorne, Duncan Beckley, Dave Lea and Allan Ramsay though won't be the only ones who may feel the butterflies in the stomachs, as there are a few more who return after a bit of a gap too. The great Richard Evans may not have won the title yet but he returns after five years away determined to finally add the National title to his CV.
Amazingly he made his debut the same year as Peter Parkes in 1975, and the Major returns this year (his 26th attempt) after a short period away also determined to add to his amazing record of achievement. Another man who returns after a fair old break is Nigel Weeks who made his debut 21 years ago with Tredegar and in 1975 was part of the famous Tredegar Junior Band who won the Butlins Youth title in the same band as the current conductors of BAYV and Black Dyke.
Of the conductors on show six have tasted success – Nicholas and Robert Childs, Allan Withington, Peter Parkes, Frank Renton and Russell Gray, with a combined total of 17 victories. Of the rest, what would the likes of David King (making his 14th appearance), Ray Farr (15th), Richard Evans (20th) and Garry Cutt (9th) give just to get their hands on the old trophy the once?
Someone will of course be walking down Kensington high street on Saturday evening with a smile as wide as Cherie Blair, but who will it be?
---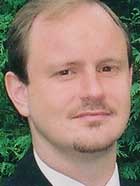 Steve Bastable
Kirkintilloch
Appearances: 6th time
Debut: 2000
Bands taken at the Finals:
Tredegar – 2000, 2001, 2003
Staffordshire – 2004
Woolley Pritchard Sovereign Brass – 2005
Kirkintilloch - 2006
Record:
No Wins:
1 Second: 2003
1 Fifth: 2000
3 Unplaced: 2001 (7th), 2004 (13th), 2005 (12th)
Another young conductor with a very impressive record to maintain here. Steve Bastable made his debut with Tredegar in 2000 and immediately came 5th. He followed this up with a solid 7th a year later, before missing out on the title itself by the narrowest of margins in 2003 with a typical bit of musical interpretation that was only pipped by Faireys.
Since then he has branched out and has continued to be successful on his travels far and wide, although we are sure he would like to make more of a mark here than he has done in the past two years.
---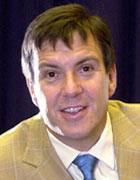 Dr. Nicholas Childs
Black Dyke
Appearances: 13th time
Debut: 1994
Bands taken at Finals:
Tredegar – 1994, 1995, 1996
Fodens – 1997, 1998, 1999
CWS Glasgow – 2000
Black Dyke – 2001, 2002, 2003, 2004, 2005, 2006
Record:
3 Wins: 1999, 2001, 2004
1 Second: 2005
2 Thirds: 1997, 2002
2 Fourth: 1998, 2003
1 Fifth: 1994
1 Sixth: 2000
2 Unplaced: 1995 (9th), 1996 (11th)
The Welshman, and younger of the Childs brothers makes his 13th appearance here this year and his sixth with Black Dyke.
He has an excellent record now at the Royal Albert Hall – just two misses in all attempts (he now has a full house of top six places after last year's runners up spot) and with a band of this quality to direct you can only think that only a very early draw may stop him adding a 'double' to his impressive CV.
---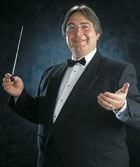 Dr. Robert Childs
Buy As You View
Appearances: 10th time
Debut: 1996
Bands taken at Finals:
EYMS – 1996, 1997
Ever Ready - 1999
BAYV (Cory) – 2000, 2001, 2002, 2003, 2004, 2005, 2006
Record:
1 Win: 2000
1 Second: 2002
2 Thirds: 2003, 2005
1 Fourth: 2004
1 fifth: 2001
3 Unplaced: 1996 (8th), 1997 (12th), 1999 (19th)
Robert Childs makes his 10th appearance at the Finals, and many people forget that he didn't just fall into the BAYV MD position without gaining experience elsewhere.
His final year of apprenticeship came with Ever Ready in 1999 when he tasted the disappointment. Ever since it has been a series of near misses, with third place last year. With a band such as his under his command he should be odds on to add another podium place or a second win at least to his CV – although he does also have a gap for what would be a unwanted 6th place.
---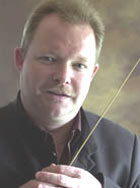 Garry Cutt
Fodens Richardson
Appearances: 9th time
Debut: 1994

Bands taken at Finals:
Marple – 1994, 1998, 1999
Grimethorpe – 2000
Leyland – 2001, 2002, 2003, 2004
Fodens Richardson - 2006

Record:
No Wins:
1 Sixth: 2001
7 Unplaced: 1994 (8th), 1998 (11th), 1999 (7th), 2000 (10th), 2002 (15th), 2003 (17th), 2004 (16th)

The talented Garry Cutt hasn't really enjoyed his eight previous appearances at the Albert Hall it seems. Where he was won three times at the Open and once at the Masters, the best he has been able to direct here was 6th place with Leyland in 2001. He has been around the fringes of the prize list a couple of times, but on his last outing he could only direct Leyland into 16th spot.

On his day though he has the ability to make the most of even the most uninspiring score, so this time we may well see his name back in the top six at least.
---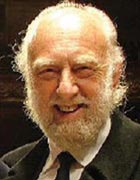 Richard Evans
Fishburn
Appearances: 20th time
Debut: 1975

Bands taken at Finals
Wingates – 1975, 1976
Dalmellington – 1980
Leyland – 1981, 1982, 1984, 1985, 1987, 1989, 1990, 1991, 1993, 1994, 1995, 1996, 1998, 1999
Besses o' th' Barn – 1986
Flowers – 2000
Fishburn - 2006
Record:
No wins:
2 Thirds: 1976, 1984
1 Fourth: 1990
2 Fifths: 1993, 1995
14 Unplaced: 1975 (=14th), 1980 (15th), 1981 (=10th), 1982 (8th), 1985 (8th), 1986 (16th), 1987 (9th), 1989 (8th), 1991 (7th), 1994 (7th), 1996 (7th), 1998 (8th), 1999 (10th), 2000 (16th)
Amazing to think that a conductor as good as Richard Evans has never won the Nationals. This will be his 20th appearance, and although it would be something of a major surprise if he did it this year, you can never write off his ability to do something out of the ordinary.
He made his debut with Wingates back in 1975 and has come close to victory just the twice – in 1976 and again in 1984. Apart from that it has been a story of near misses, great consistency and a run of terrible early draws (his last eight appearances have all been off single figure draw numbers). Can he give it one last valedictory fling?
---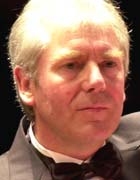 Ray Farr
Reg Vardy
Appearances: 15th time
Debut: 1976
Bands taken at Finals:
City of Coventry – 1976, 1988, 1989
Grimethorpe – 1981
Rogerstone – 1982
Parc and Dare – 1984
Newham - 1986
Hanwell – 1987
CWS Glasgow 1991
Williams Fairey - 1995
Ever Ready/Reg Vardy – 2002, 2003, 2004, 2005, 2006
Record:
No Wins:
2 Thirds: 1988, 2004
1 Sixth: 1986
11 Unplaced: 1976 (=15th), 1981 (10th), 1982 (18th), 1984 (12th), 1987 (14th), 1989(19th), 1991 (12th), 1995 (8th), 2002 (9th), 2003 (12th), 2005 (10th)
Amazing to think that Ray Farr made his debut here as far back as 1976, but in his 14 previous appearances he can only boast 2 third places and 1 sixth to his credit.
He has also had a go at winning here with no less than nine bands, but it must be said his latest partnership with Reg Vardy seems to have the feel of permanency and on their day it is a combination that could strike right to the top. A repeat of 2004 when they were unlucky not to have won would be a nice return.
---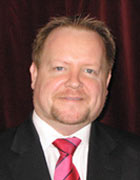 Russell Gray
Leyland
Appearances: 6th time
Debut: 2000
Bands taken at the Finals:
Ransome – 2000, 2001, 2003
Tredegar – 2004
Leyland – 2005, 2006
Record:
1 Win: 2005
1 Second: 2000
1 Fifth - 2004
2 Unplaced: 2001 (13th), 2003 (7th)
Just the sixth appearance for the Scotsman at the Albert Hall with the baton, but in that time he has a pretty impressive record all topped off with that win on 'Eden' last year.
2005 really was a 'annus mirablis' for him and 2006 hasn't been too bad either, so could we see a repeat performance and another win?
---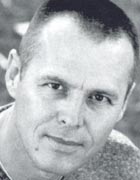 Professor David King
YBS Band
Appearances: 14th time
Debut: 1987
Bands taken at Finals:
Kennedy Swinton – 1987
Black Dyke – 1989, 1990
YBS – 1994, 1995, 1996, 1998, 1999, 2000, 2001, 2002, 2004, 2005
Record:
No Wins:
4 Seconds: 1989, 1995, 1998, 2004
2 Third: 1994, 2001
3 Fifths: 1987, 1996, 2005
1 Sixth: 2002
3 Unplaced: 1990 (7th), 1999 (8th), 2000 (17th)
No National title to the name of the most successful contest conductor of the past 20 years, but he has come so close on four occasions, and what would the celebrations be like if he did finally do it this year.
Last year his band didn't quite reach the tip top standard but they still came a good fifth. You just know he is too good a conductor not to win a National and this could well be the year in which he finally does it.
---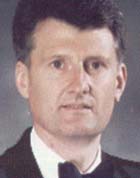 Ian McElligott
Staines
Appearances: 4th time
Debut: 2002

Bands taken at Finals:
Brighouse and Rastrick – 2002, 2003
Scottish Co-op – 2004
Staines - 2006

Record:
No Wins:
1 Fifth: 2002
1 Sixth: 2003
1 unplaced: 2004 (17th)

The urbane Ian McElligott makes his fourth appearance at the Albert Hall, and he brings with him his meteoric rising Londoners who are currently on top form.

With Brighouse he put on a very fine show on "Masquerade" – off number 1 no less to come 5th, and just about repeated that in 2003 when he directed them into sixth place. The Scottish episode wasn't as good though and he won't want to repeat that again this year.
---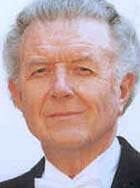 Peter Parkes
Parc & Dare
Appearances: 26th time
Debut: 1975

Bands taken at Finals:
Black Dyke – 1975, 1976, 1977, 1979, 1980, 1981, 1982, 1983, 1984, 1985, 1986, 1987
Ever Ready – 1988
Williams Fairey – 1990, 1991, 1992, 1993, 1994
Desford – 1995, 2000, 2002, 2003
Grimethorpe – 1996, 1997
Whitburn – 1998
Parc & Dare - 2006

Record:
7 Wins: 1975, 1976, 1977, 1979, 1981, 1985, 1993
7 Seconds: 1980, 1982, 1983, 1986, 1987, 1994, 1996
2 Thirds: 1992, 1995
4 Sixths: 1984, 1988, 1990, 1991
5 Unplaced: 1997 (8th), 1998 (13th), 2000 (11th), 2002 (8th), 2003 (10th)

What a brilliant record. On his first four appearances he didn't lose – he was runner up on his fifth and went on to win the title three more times to boot. In addition he has seven second places and a couple of thirds and he has only been out of the prize list fife times.
However, they have all been on his last five occasions (something of an inversion of history you may say), so he will be determined to put a stop to that continuing. You would never bet against him doing it would you and this piece may well be right back up the Major's street.
---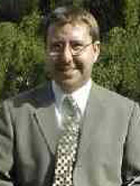 David Roberts
Rothwell Temperance
Appearances: 2nd time
Debut: 1999

Bands taken at Finals
Rothwell Temperance - 1999
Record:
No wins:
1 Sixth: 1999
Dave Roberts has been building quietly and solidly towards this second appearance at the Royal Albert Hall and his band return for the first time this Millennium a very capable outfit indeed.
That 1999 performance may have shocked many on the day, especially as the band were seen as rank outsiders, but ever since they have built on it, culminating in the Masters victory this year. This time the combination may be a touch disappointed if they don't repeat that 1999 result at least.
---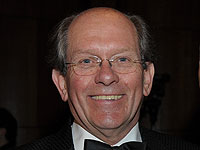 Frank Renton
Camborne
Appearances: 16th time (including 2 appearances at the 1998 contest)
Debut: 1977

Bands taken at Finals:
Wingates -1977
Grimethorpe – 1989, 1991, 1992, 1993
Kirkintilloch – 1990, 1997, 1998, 1999, 2002, 2003
Sellers Engineering – 1995
Desford Colliery – 1998
Travelsphere Holidays – 2001
Camborne Town – 2004, 2006

Record:
1 Win: 1992
1 Third: 1991
2 Fourths: 1993, 1997
11 Unplaced: 1989 (9th), 1990 (19th), 1995 (7th), 1998 (12th), 1998 (12th with Kirkintilloch, 15th with Desford), 1999 (11th), 2001 (16th), 2002 (14th), 2003 (8th), 2004 (9th)

No National line up would be complete without Frank Renton. This year he makes his 16th appearance with his seventh band, and although he has just the one win to his credit, it was something very special wasn't it?

1992 was a long time ago now and since that Grimethorpe victory the best he has done is a couple of fourths – one in defence of the title and one with Kirkintilloch in 1997. He is overdue a return to the podium, but will it be with the Coirnishmen?
---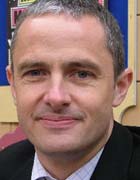 Simon Stonehouse
Fairey Band
Appearances: 2nd time
Debut: 2005

Bands taken at Finals
Fairey – 2005, 2006
Record:
No wins:
1 Unplaced: 2005 (8th)
The very talented former flugel horn player with Fairey's has certainly made his mark with the baton in his short career.
He has really moulded the new Fairey's into a band to fear now after deliberately taking his time over the foundation work. The results are starting to bear fruit and a great deal is down to his efforts. Time for a bit of a reward then and after just missing out on a top six place last year, this could be it.
---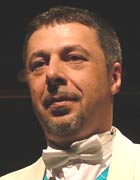 Nigel Taken
Aveley and Newham
Appearances: 9th time
Debut: 1989
Bands taken at Finals:
Newham – 1989
Aveley and Newham – 1998, 1999, 2000, 2001, 2002, 2005, 2006
Bournemouth Concert Brass - 2005
Record:
No wins:
1 Fifth place: 1989
7 Unplaced: 1998 (18th), 1999 (13th), 2000 (7th), 2001 (12th), 2002 (12th), 2005 (13th with Bournemouth, 18th with Aveley)
Nigel Taken will possibly be sighing with relief that two of his bands didn't make it to the finals this year. Twelve months ago he had the desperately difficult task of directing both Aveley and Bournemouth and it was never going to work – and it didn't.
This time he is back with his premier band Aveley looking to pick up a second top six place to go with the one he gained as far back as 1989. The lighter workload may help.
---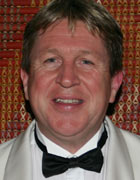 Nigel Weeks
Mount Charles
Appearances: 4th time
Debut: 1985

Bands taken at Finals
Tredegar – 1985, 1990, 1992
Mount Charles - 2006
Record:
No wins:
3 Unplaced: 1985 (=16th), 1990 (17th), 1992 (8th)
21 years after he made his debut with Tredegar Nigel Weeks returns to make his fourth appearance at the National Finals. The early years with Tredegar started slowly and then promised much, with a fine 8th place on 'New Jerusalem', before he flew off to the other side of the world.
There he gained experience and tasted plenty of success and he returned a couple of years ago with much to prove. Could this be the opportunity to really show off his talents to the full?
---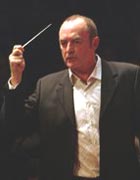 Allan Withington
Grimethorpe Colliery UK Coal
Appearances: 13th time
Debut: 1992
Bands taken at Finals:
Brighouse and Rastrick – 1992, 1993, 1995, 1996, 1997, 1998, 1999, 2000, 2001
Williams Fairey – 2002, 2003
Grimethorpe Colliery UK Coal – 2005, 2006
Record:
4 Wins: 1997, 1998, 2002, 2003
1 Seconds: 1999
3 Fourths: 1995, 2000, 2005
1 Fifth: 1992
2 Sixths: 1993, 1996
1 Unplaced: 2001 (11th)
What a fantastic record at the Royal Albert Hall for the man who this year is hoping to capture a nap hand of titles.
Just once he has come out of the prizes when Brighouse were right off form, but every time he takes to the stage in London he does so full of confidence and so too his band. It is a very impressive trick to pull off, and he seems to do it just about every time. Another notch on the CV perhaps?
---
Debutants: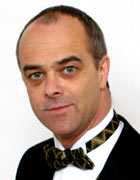 Allan Ramsay:
Scottish Co-op
The talented Scotsman will lead a rejuvenated Scottish Co-op who return to the Albert Hall after missing out last year.
He has already made a fine impression with the band leading them to success at the British Open and building a solid foundation that has seen fine performances at the Masters and in qualifying.
---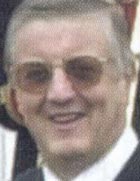 Dave Lea:
Jaguar (Coventry)
The experienced Dave Lea makes his first appearance at the Royal Albert Hall, but he has tasted top level conducting at the British Open before.
He really does work his band well and they were good value for their qualification too. A top performance here may set them up nicely for the US Open in a few weeks time.
An MD who deserves the success that is now coming his way.
---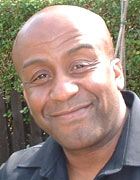 Duncan Beckley:
Nestead Welfare
Great to see Duncan Beckley make his debut at the Royal Albert Hall at last. People tend to forget he has been around a long time and he has served a long and successful apprenticeship in the lower sections bringing out quality performances from his bands wherever he goes.
This will be a real culmination for all that hard graft and it will go to show some critics that he has had what it takes to succeed at the highest level all along.
---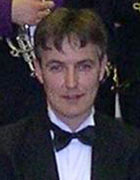 Michael Thorne:
Burry Port

Another very talented musician and someone who has done a great amount of excellent work in continuing the development of the west Wales band into a real force in Welsh banding.
He has delivered a number of thrilling performances notably in qualification and at the Spring Festival a couple of years ago and he has brought his band to the boil just at the right time it seems after their win at Ammanford a few weeks ago.