2006 Lower Section National Finals - First Section introduction and predictions
19-Sep-2006
The First Section may still be seeking a true identity after 15 years of trying, but it won't stop the 17 bands here in their 'foolish' determination to become champions.
---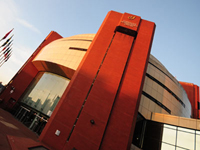 Test Piece: Ballet from the Perfect Fool (Holst arr. Peter Parkes)
Adjudicators: Malcolm Brownbill and David Horsfield
Sunday 24th September
Commences after award ceremony for Fourth Section

The First Section is now in its 15th year and to be perfectly honest it is still a contest that still seeks its own identity and sense of purpose.
Winning here can also be something of a poisoned chalice and given that the gulf between the true standard of the Championship Section in the UK and that found here is so vast the First Section has the feel of being the equivalent of boxing's cruiserweight division. Of the fifteen bands that have become First Section Champions in the past, how many have gone on to really make a lasting mark in the top flight and how many have sunk without trace? The record books make for sobering reading.

Last year's winners, Yorkshire Imps were undoubtedly a good band, but in the past year their true standing has been shown in coming 10th at Bradford in the top section area contest and their relegation from the British Open. Only two bands, Parc and Dare from Wales and Staines in London from the nine bands who were promoted from this section went on to qualify for the National Finals in London later next month in their respective regions, whilst of the eight bands who remained in the First Section only Easington made it back again this time around.

What fate awaits this year's winners then?

The test piece should be well within the reach of the bands here, even if they would have been fed up with all the errata that they have had to contend with over the past few months. It's certainly not as hard as 'Pageantry', but there is more than enough in it to sort out the best from the rest. Malcolm Brownbill and David Horsfield are two of our most experienced judges and should enjoy picking the bones out of this one, especially as there are quite a few of the challengers who would be really fancying their chances of doing well here.

Yorkshire will be looking to retain the title this year and give the region its fourth win since 1992 and is sending two very competitive outfits to Harrogate to see if they can return with the booty. Drighlington were perhaps a bit fortunate to have won at Bradford, but they have plenty of experience and with a new MD in Kevin Belcher at the helm they could be looking to make a real mark. Meanwhile, Marsden Silver (Riverhead Brewery) could be many people's favourites to take the title after showing fine form under the baton of Foden's Glyn Williams for quite some time.
The North West has an even better record at this contest having provided the winners on five occasions, and they will also be sending two strong contenders across the Pennines in the form of Wire Brass and United Co-op (Crewe), both of whom could be well up there come the results. Wire is very ambitious, hard working and led by the talented Paul Andrews and was a touch unlucky not to have won the Second Section title here last year. They won the area title in fine style and have come on a great deal in the past twelve months, whilst United C-op (Crewe) pushed them hard at Blackpool are well led by Jef Sparkes.

The Midlands last had a champion in 2002 when the Staffordshire Band took the title and given the standard of playing we heard at Burton on Trent in one of the most closely fought area contests of the year (complete with interruption from a wayward Scottish piper too!) their three representatives will approach Harrogate full of confidence.
Foss Dyke took top honours and with some ambitious backing and a core of experienced players under the baton of Gary Wyatt they are many people's fancied tip to do well. Runners up Kibworth are also a band to look out for too, led by the experienced John Berryman and also with a core of experienced performers. Riddings are also a solid band and any outfit led by Graham O'Connor is guaranteed to be well prepared.
Scotland sends two strong challengers down in the form of Dalmellington and Broxburn and Livingston, although both will be hoping that they do not have to contend with the type of weather that nearly made both bands miss their area contest in March. The snow that day was terrible, but Dalmellington were red hot and led by Archie Hutchison were excellent value for their clear cut win in Motherwell. Broxburn too were good value (especially given that they had to borrow players and swap parts) and will be confident of doing well here too. Could 2006 see a first Scottish Champion?
Wales hasn't provided a winner since 1994, but the band that won that day is back again. Northop was conducted by James Scott then, and return with a former 'old boy' in Thomas Wyss at the helm. They were good value for the win at Swansea and with a band that has plenty of experienced campaigners in the ranks they may well become the first band to make it a double. Joining them on the trip is Penclawdd Brass from West Wales led by Tony Small who continues to produce wonderful young players through the ranks of the band. They won the old Second Section here in 1983, so perhaps its time for another National title to add to the CV.
The bands perhaps with the longest trips to the finals come from the West of England, but both Helston Town and Lydbrook will make the journey with realistic claims for glory. No one from the region has yet returned as champions however.
Helston was a clear winner in Torquay and under John Hitchens have made real progress in the past couple of years and now have a good blend in the ranks with plenty of players with top section experience. Lydbrook meanwhile are led by Steve Sykes and that should ensure that this busy band are very well prepared for their assault at the title.
London and the Southern Counties hasn't provided a winner yet (although Staines did come very close last year) and so both Haverhill and KN Medway travel north hoping for a first in more ways than one. Haverhill took the honours at Stevenage in March, building on the success at Butlins earlier in the year whilst Medway showed that they are a band that can more than mix it at this level after being relegated the previous year from the top section. Both bands are well led and it is about time we had a winner from south of the Watford gap.

Finally the North East, with Felling and Easington hoping to emulate BHK Horden who won the title in 2003. Felling took the domestic honours in Darlington ahead of their rivals and is a band very much on the up, whilst Easington are a solid well drilled outfit who will surely benefit from the experience of David Hirst at the helm and will be keen to improve on last year's 11th place.

With all that in mind, who is going to win then?

Lots to choose from as you can see, but if it does go to the formbook (does it ever?) we could see a top six headed by Marsden closely matched by the likes of Dalmellington, Kibworth, Wire Brass, Foss Dyke and Northop with a dark horse in Helston Town.

4BR Prediction:
1. Marsden (Riverhead Brewerry)
2. Dalmellington
3. Kibworth
4. Wire Brass
5. Foss Dyke
6. Northop
Dark Horse: Helston Town